Much as we love to go abroad, we adore exploring what's on offer here in the UK too. Last year we paid one of the country's top beaches a visit when the temperature was pushing nearly thirty degrees. Set in an Area of Outstanding Natural Beauty, West Wittering Beach in Sussex is a large sandy beach located a stones throw away from Chichester Harbour. Knowing it was popular, we headed there one weekend bright and early. Armed with a small tent-like structure, to provide some shade, foldy chairs and a packed lunch, we found a great spot by the sand dunes.
With colourful beach huts behind us and magnificent views ahead, POD was off with her bucket and spade exploring the beach before 9am. It was just glorious. We ate ice-cream, dug a hole so big you could barely see her and we transformed her into a mermaid too. We left West Wittering before the inevitable crowds arrived, commenting it was probably a pretty awesome beach to visit in winter.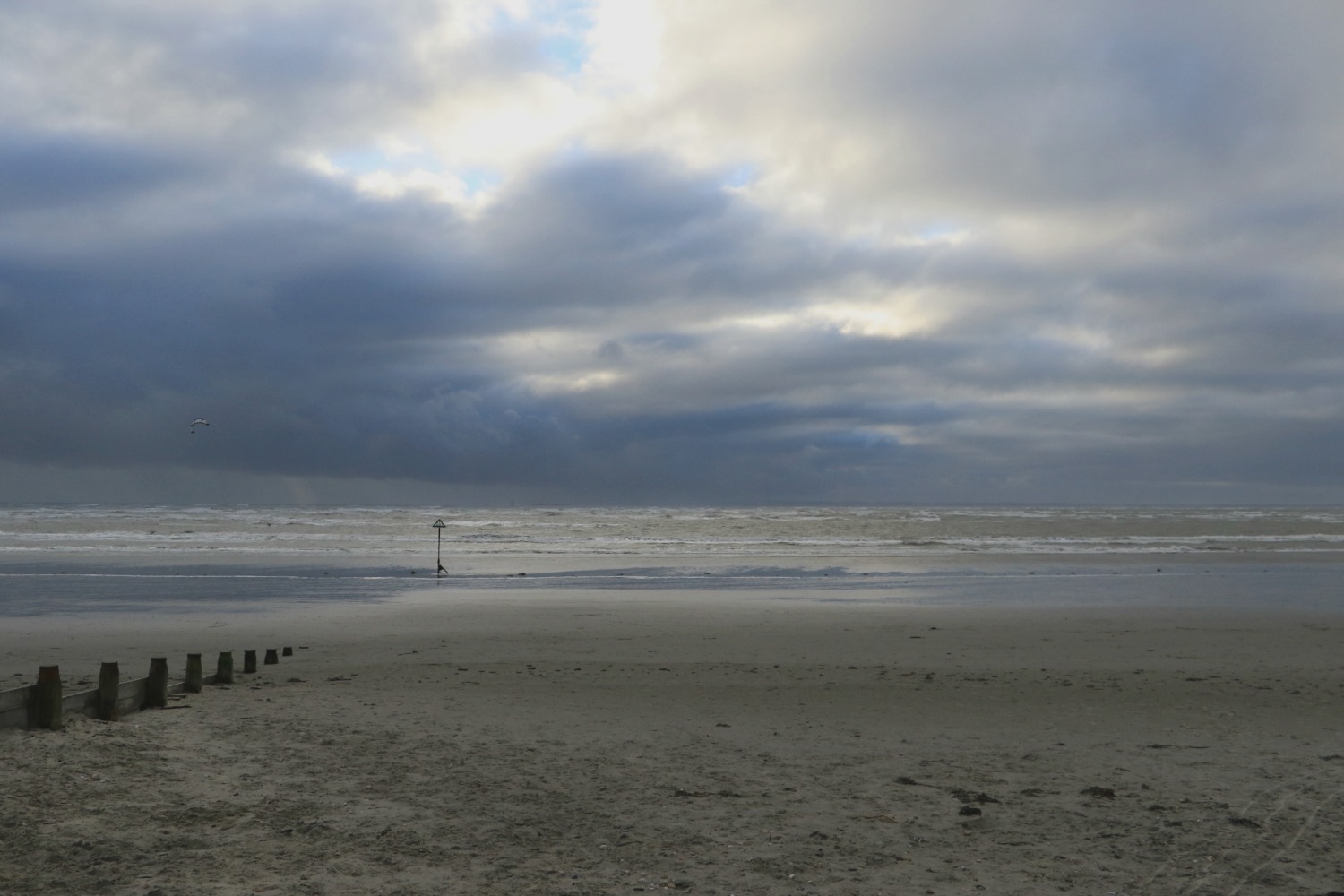 For some reason we returned to this beauty spot on a less than pleasant day. Monsoon like rain lashed against the window and the drive there was so bad, we could barely see where we were going. The car park was waterlogged and we sat eating marmite sandwiches hoping the rain would ease. Someone must have been on our side that day because the rain did stop, not long after we'd finished eating. Quick as a flash, we donned coats, wellies and hats and made our way to the sand dunes. And suddenly, just like that, the wind lessened and there was a break in the clouds.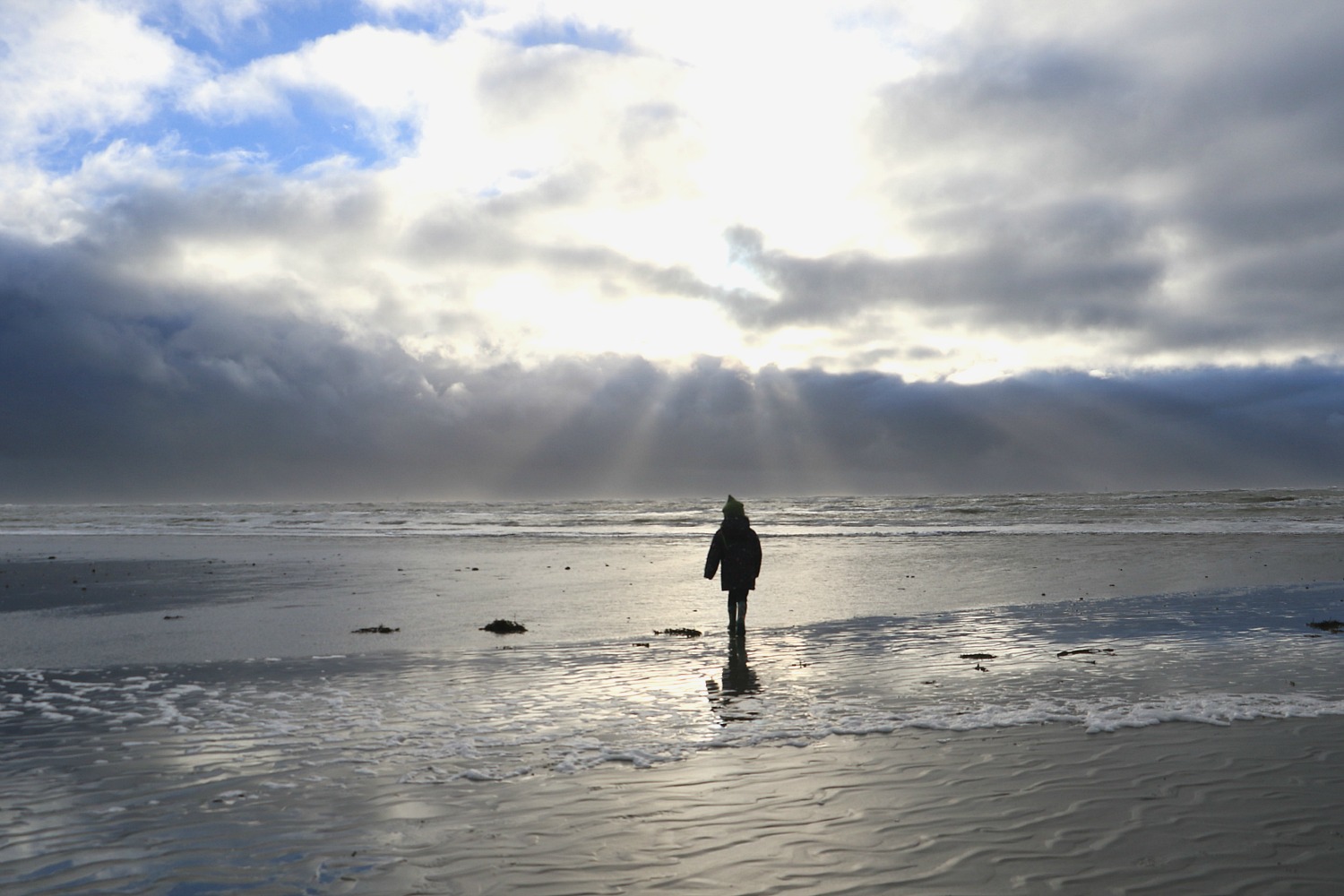 Just as POD was walking towards the waves, we caught a glimpse of the sun and it's rays. We even saw blue skies too albeit temporarily. POD squealed with delight and shouted "woo hoo" from the top of the sand banks. We explored the beach, collected shells and laughed as we ran away from the waves. Other than a few dog walkers and a handful of kite surfers, there was barely a soul around. It was stunning. With it being so cold we couldn't stay too long but just wow, what a treat visiting West Wittering in winter.