The Doves' love for tennis has been covered both here on POD Travels and on our parent blog PODcast. We've always enjoyed the Mark Warner model which allows you to play on holiday with LTA qualified coaches, as well as taking advantage of what's on offer in resort. We have however also taken an activity holiday at Club La Santa which is situated on the North West Coast of Lanzarote.
Lanzarote is well known for its all year round sunshine, thanks to its proximity to the Sahara Desert, and that was the appeal. The island's capital Arrecife is a lively port city which is home to many of the islands residents. It boasts beaches, promenades and parks as well as the Castillo de San José and the Castillo de San Gabriel. The three main resorts in Lanzarote are Puerto del Carmen, the oldest and largest, Costa Teguise, one of the island's longest established, and Playa Blanca which is seen rapid development over recent years. Puerto Calero is much smaller than all these main resorts but seen as been more upmarket despite not having a beach.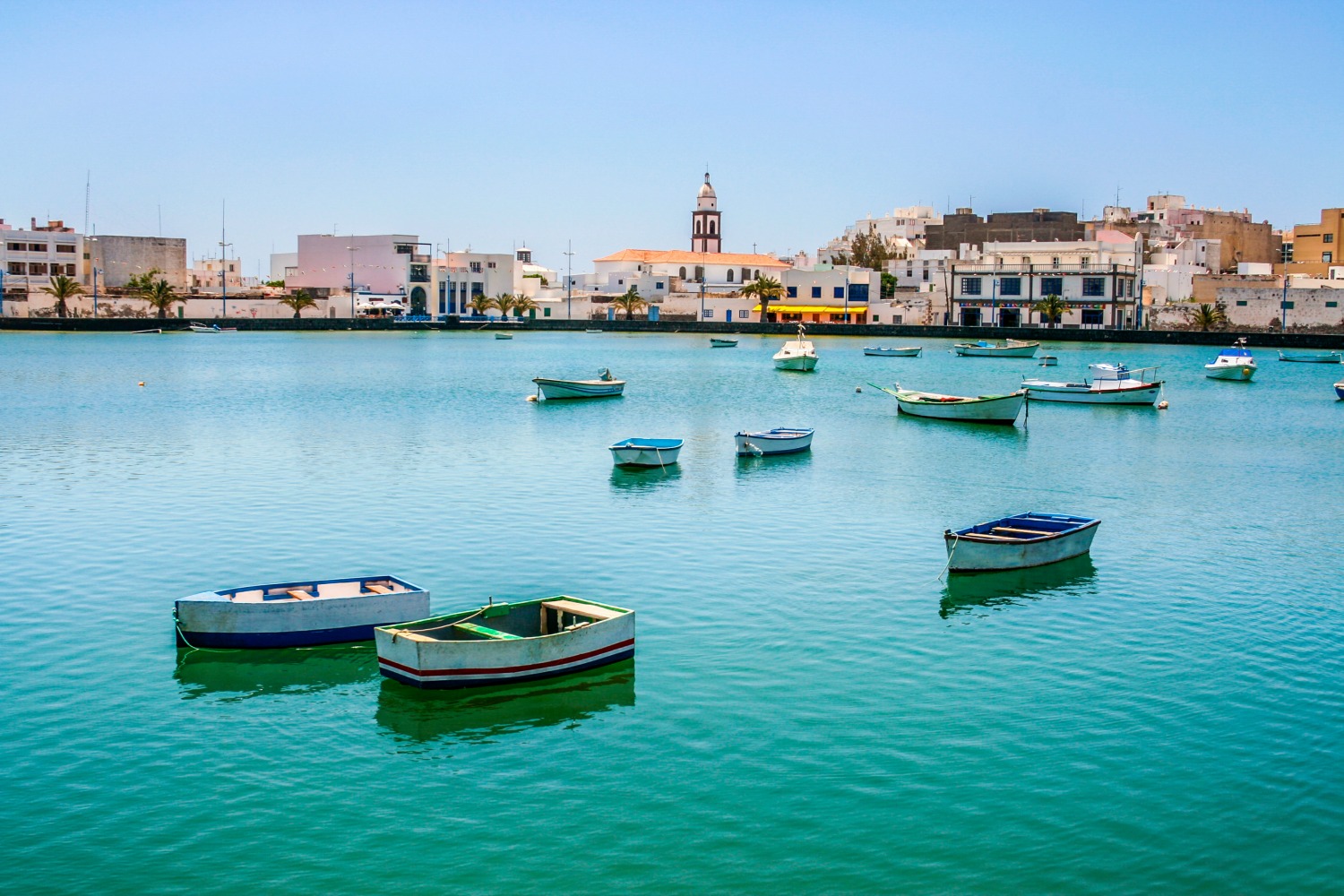 Club La Santa is the World's number one sports resort offering a plethora of activities for all ages. There are 40 to choose from in total ranging from cycling, mountain biking and racket sports to surfing, kayaking and diving. We were all about the tennis and utilising the courts that had the same surface as Flushing Meadows. While we didn't take on any coaching, we played several times a day, cooling ourselves down in one of the swimming pools. We did attempt yoga but as suspected ended up in a tangled heap laughing in the sunshine. It's just as well we had positioned ourselves at the back, it became apparent quite early on we shouldn't have had two beers before we started! By contrast, Club La Santa has excellent facilities for athletes and we saw a few track and field athletes practising while we were there.
As well as enjoying the resort, we were keen to explore what Lanzarote had to offer. We visited Montanas del Fuego (Fire Mountains) in Timanfaya National Park. Recognised as one of the country's most popular tourist destinations, this unique lava scape is home to a sea of colourful dormant volcanoes and spent cones. Volcanic activity continues in the region and temperatures just a few metres below the surface still reached a staggering 400-600°C. Demonstrations of how hot the area was were plentiful. Dry brushes were thrown into bore holes with the ground beneath catching fire immediately. Water was poured in which then erupted like a geyser.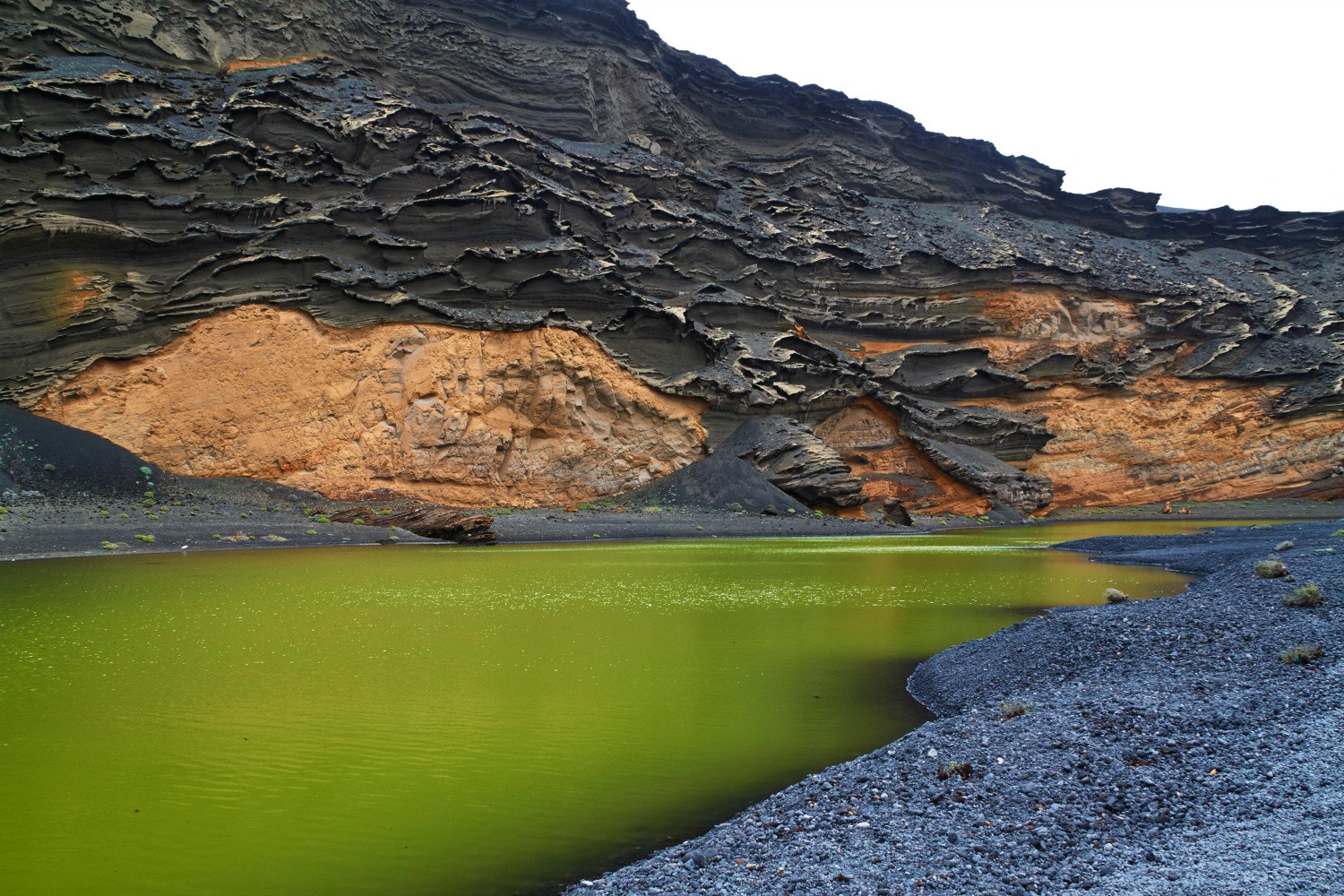 The Green Lagoon at El Golfo is one of the wonders of Lanzarote consisting of a black sandy beach and dramatic rock formations. Not only that, a semi-circular volcanic crater filled with sea water which filtered through the black sand and separated the lagoon from the sea. The lake it formed turned acidic green due to the algae living there. Nearby Los Hervideros, known as the 'boiling waters' is a series of caves and blow holes which had been eroded into a former lava flow. As the waves force water into the labyrinth of caves with such a dramatic power it appears as if the sea is bubbling and boiling.
Image credit: Istock