There have been some superb trips to Germany in the past, living south of Frankfurt in Heidelberg for a month probably the most memorable. Berlin is not somewhere I'd visited until recently and there is so much to see in Germany's capital city. From the Fernsehturm, with its magnificent views, to the iconic Brandenburg Gate and of course the Berlin Wall with it's open air gallery. Plus there's an abundance of family attractions such as the planetarium, zoo and aquarium to be discovered too.
Six of us travelled with Jet2CityBreaks to Berlin from Leeds Bradford airport. With this being a new route, we were surprised at the airport by Alan Halsall – the actor who plays Tyrone in Coronation Street. There was such a great atmosphere and I have to say I was really impressed with Jet2. The 7am flight was perfect timing for maximising our weekend away and with a luggage allowance of 22kg we got to take what we liked. I'm looking forward to next summer when they'll will fly from Stansted. I pre-booked a window seat so I got to capture the nearside wing above fluffy white clouds as the sun rose which was beautiful. These weren't the only treats either – we received our very own Jet2 jumper from Alan Halsall and a gorgeous bear from Berlin Schoenefeld airport which POD adores. The transfer from the airport to our hotel in the world famous Friedrichstrasse was just 25 minutes.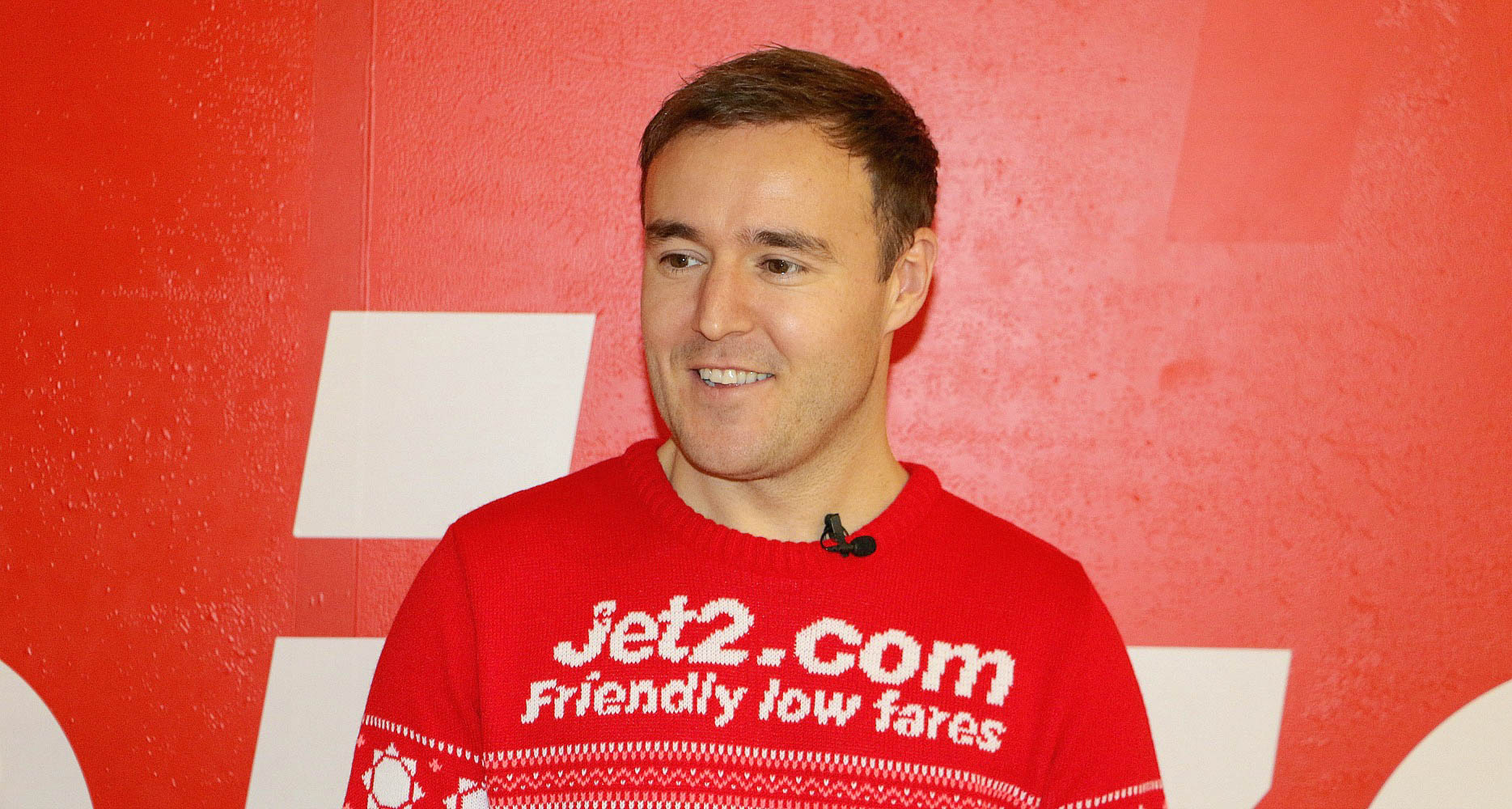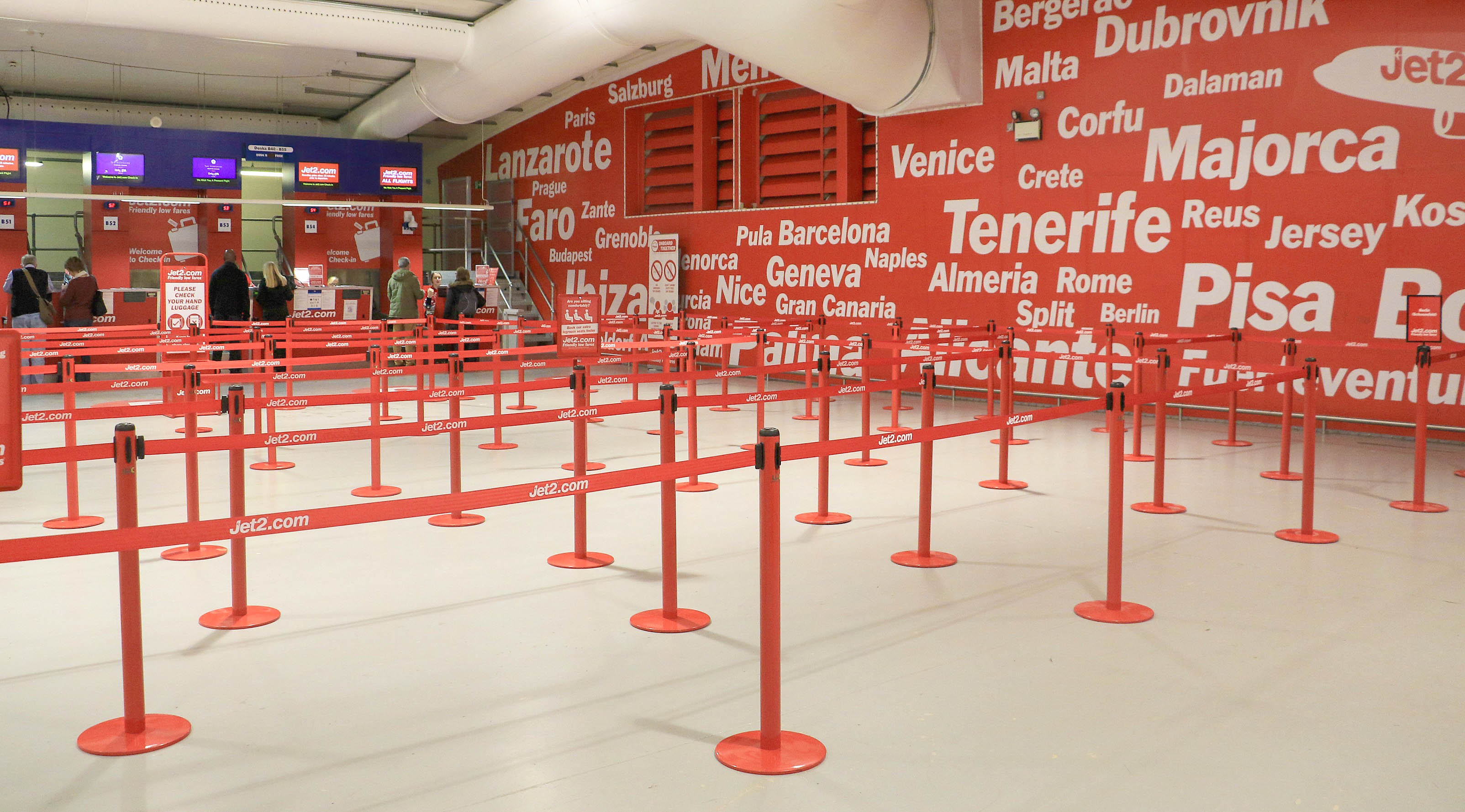 The fabulous NH Collection Hotel was perfectly positioned with attractions such as the Brandenberg Gate and Checkpoint Charlie within walking distance. It's a superb hotel where we enjoyed a breakfast fit for a king (or queen) every morning. On offer were a wealth of options that catered for all from the traditional continental breakfast with breads, meats and cheeses to freshly cooked options, cereals and fruit. We loved the choice of fruit juices too – especially the superfruit shots! As we were out exploring every day we didn't get to experience the à la carte restaurant, sauna and gym. We did however get to enjoy a little time in the bar where a great selection of cocktails are on offer – personal favourites including the mojito and gin bramble. My accommodation was spacious with the power shower in the equally roomy bathroom the kind you didn't want to get out of. If you have long thick hair as I do, you'll appreciate how important a great shower is.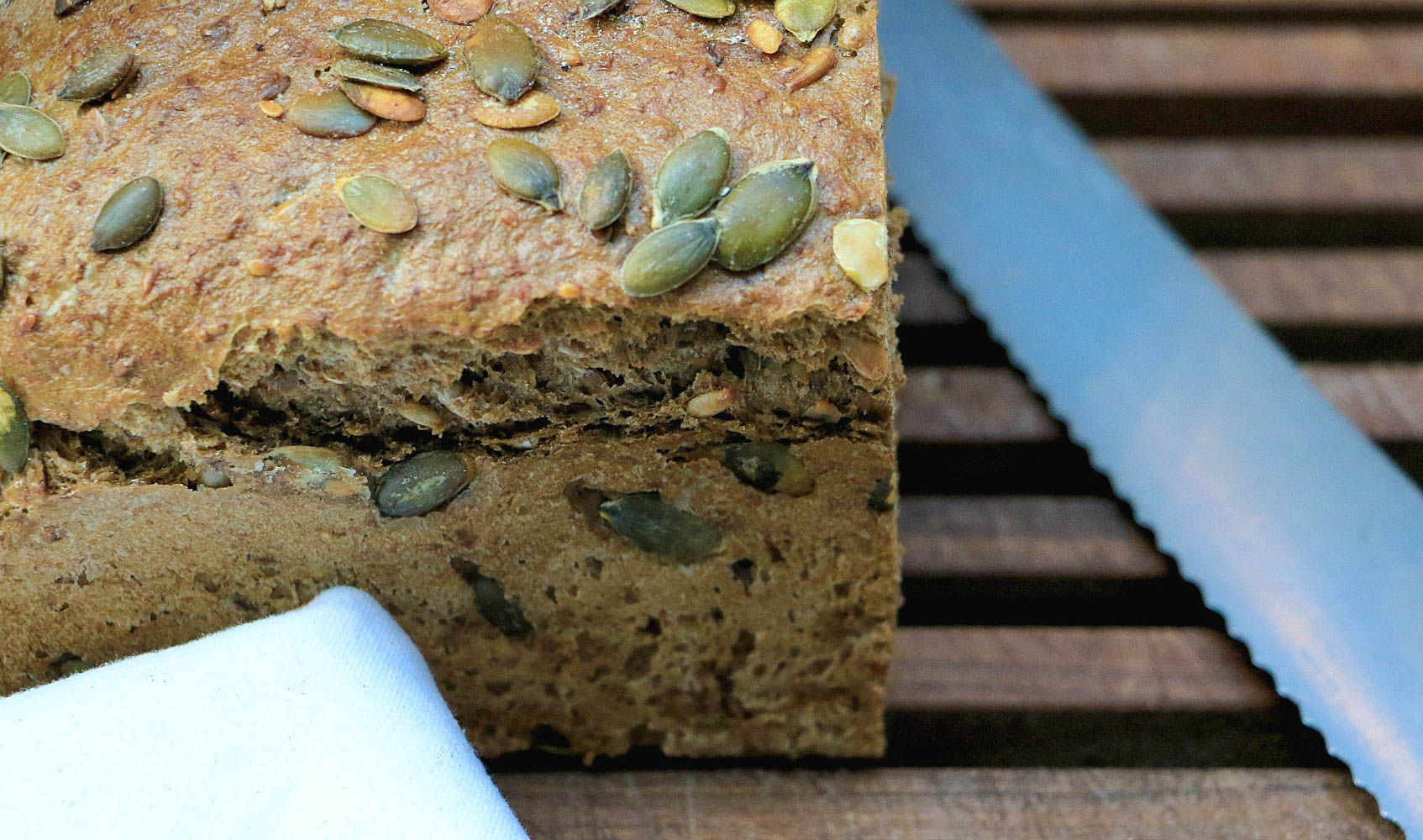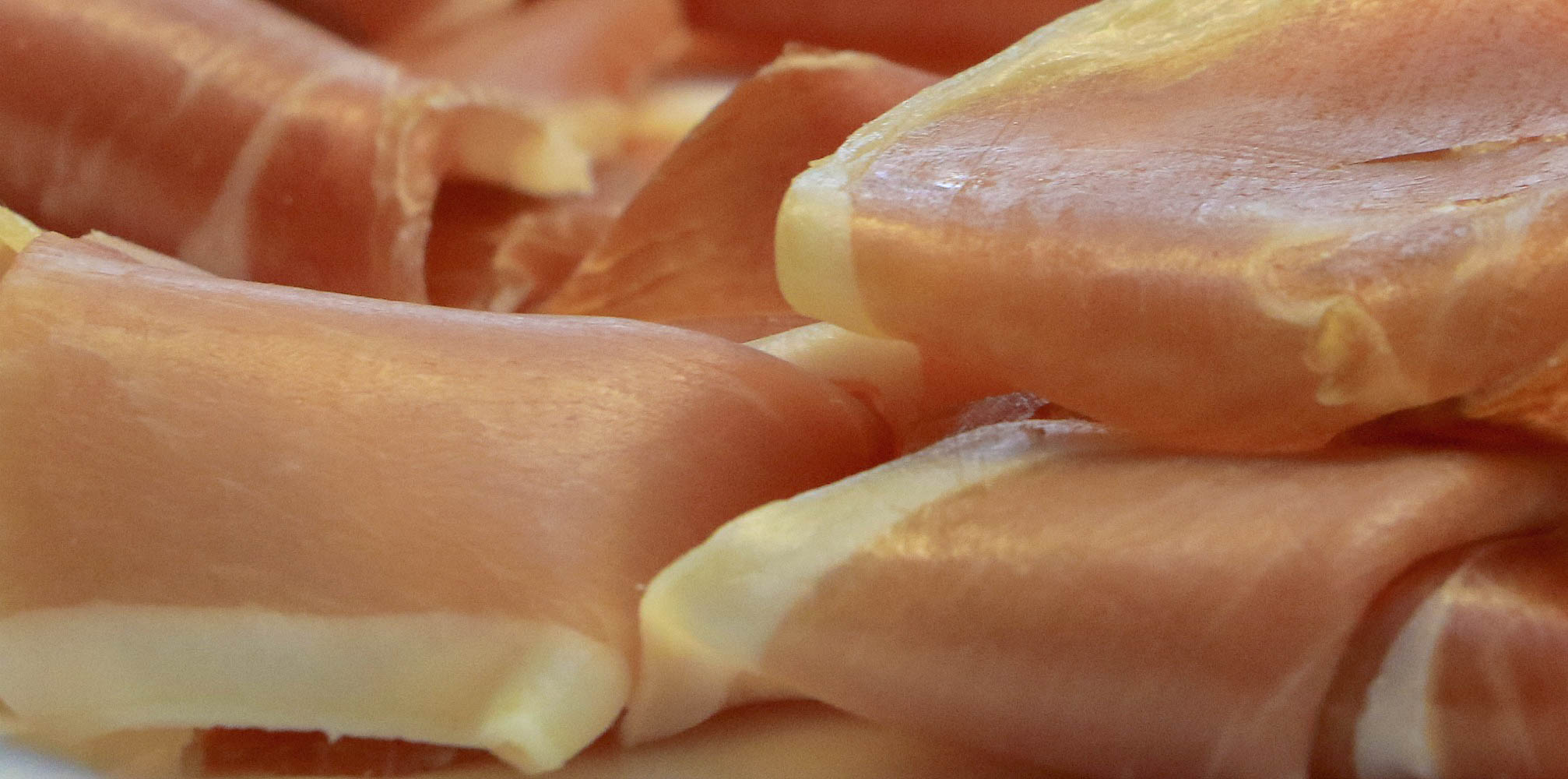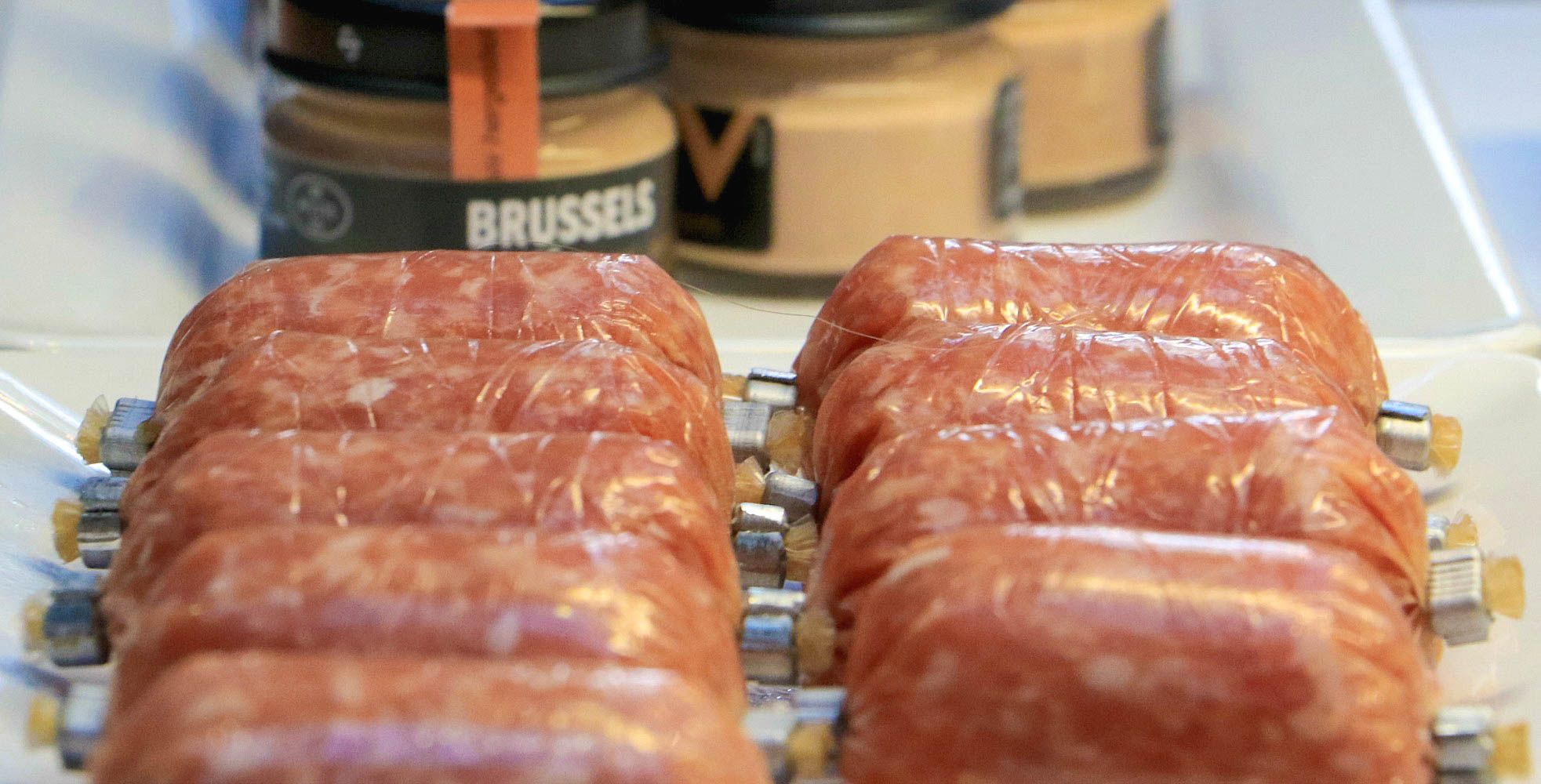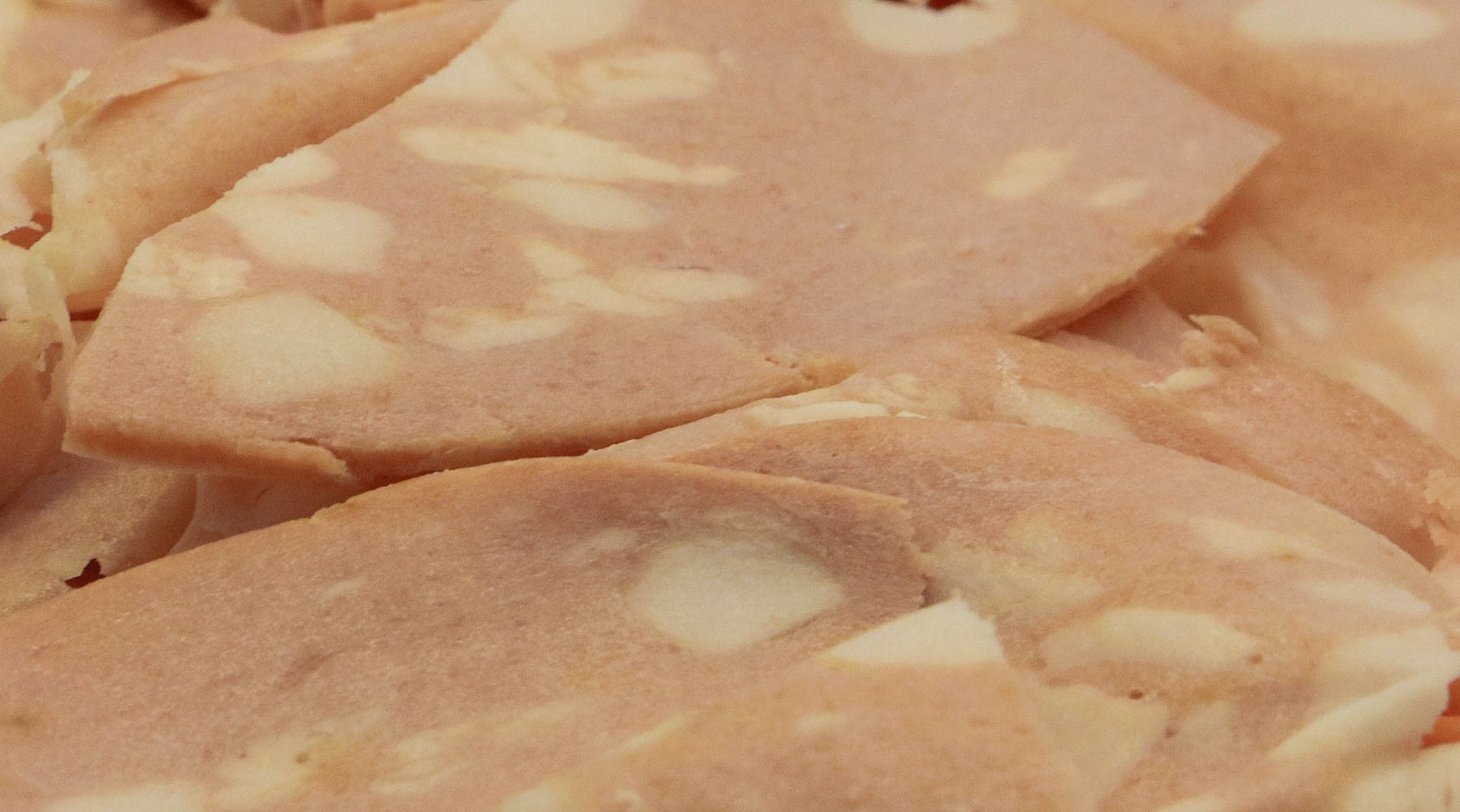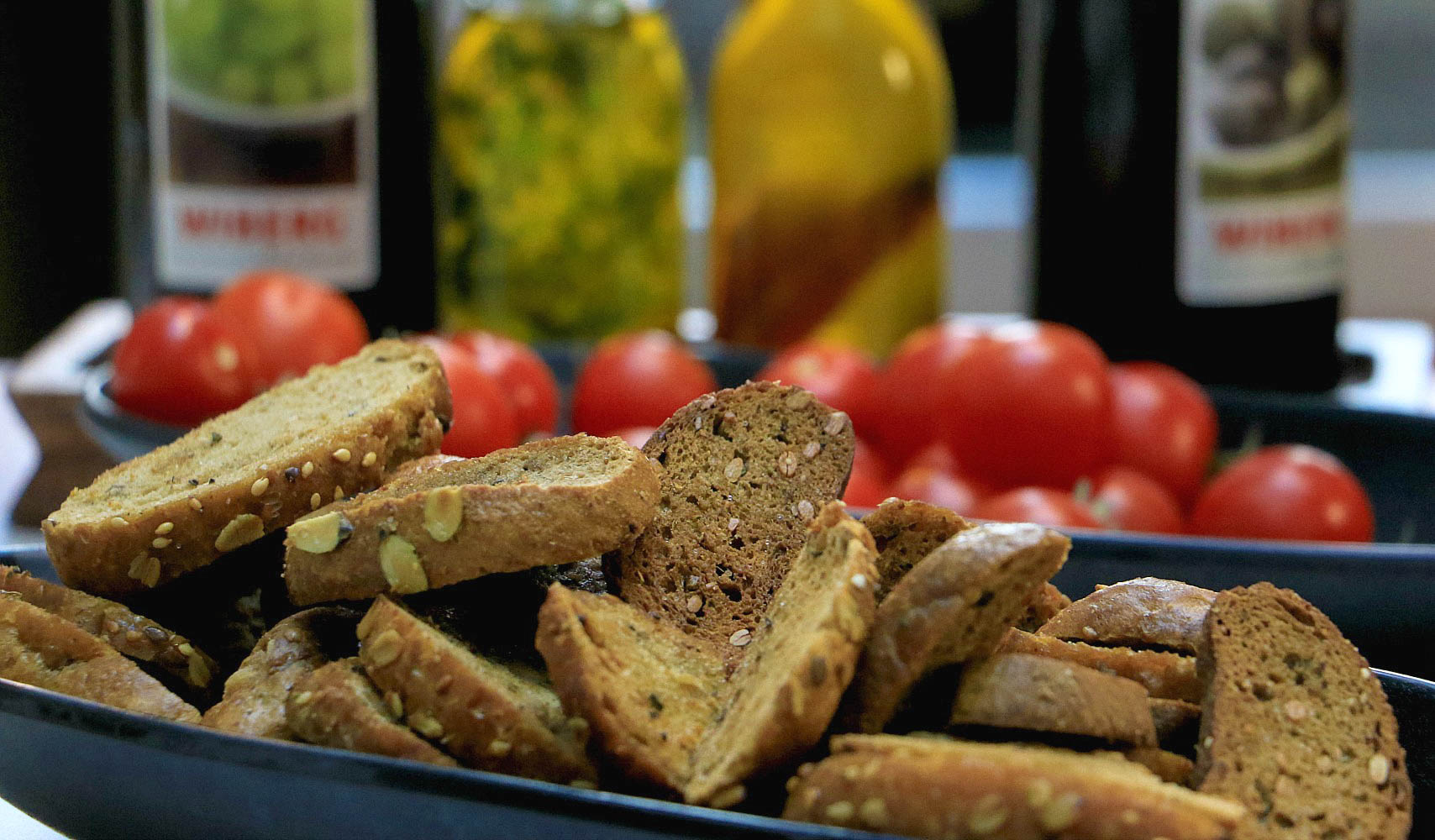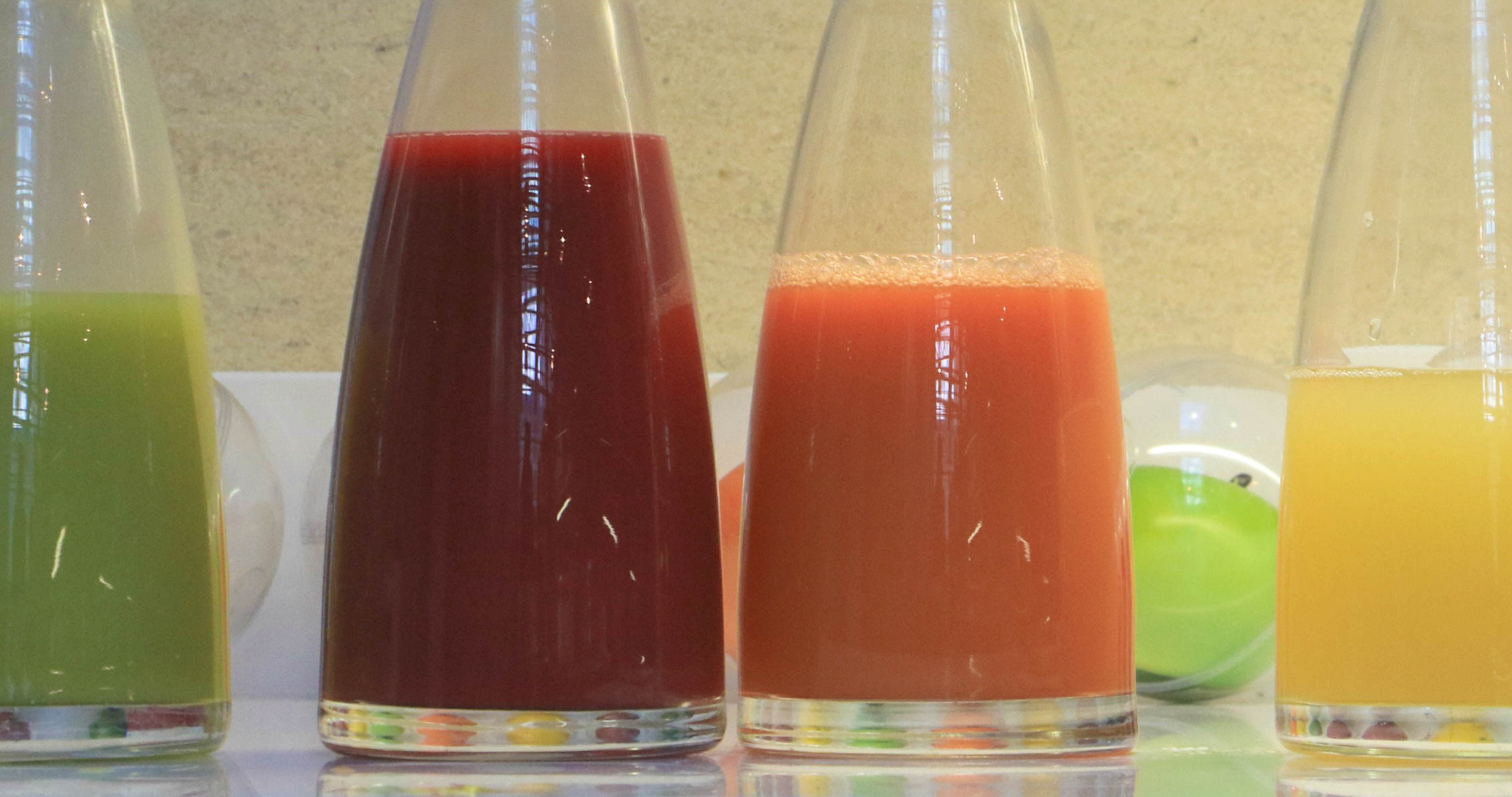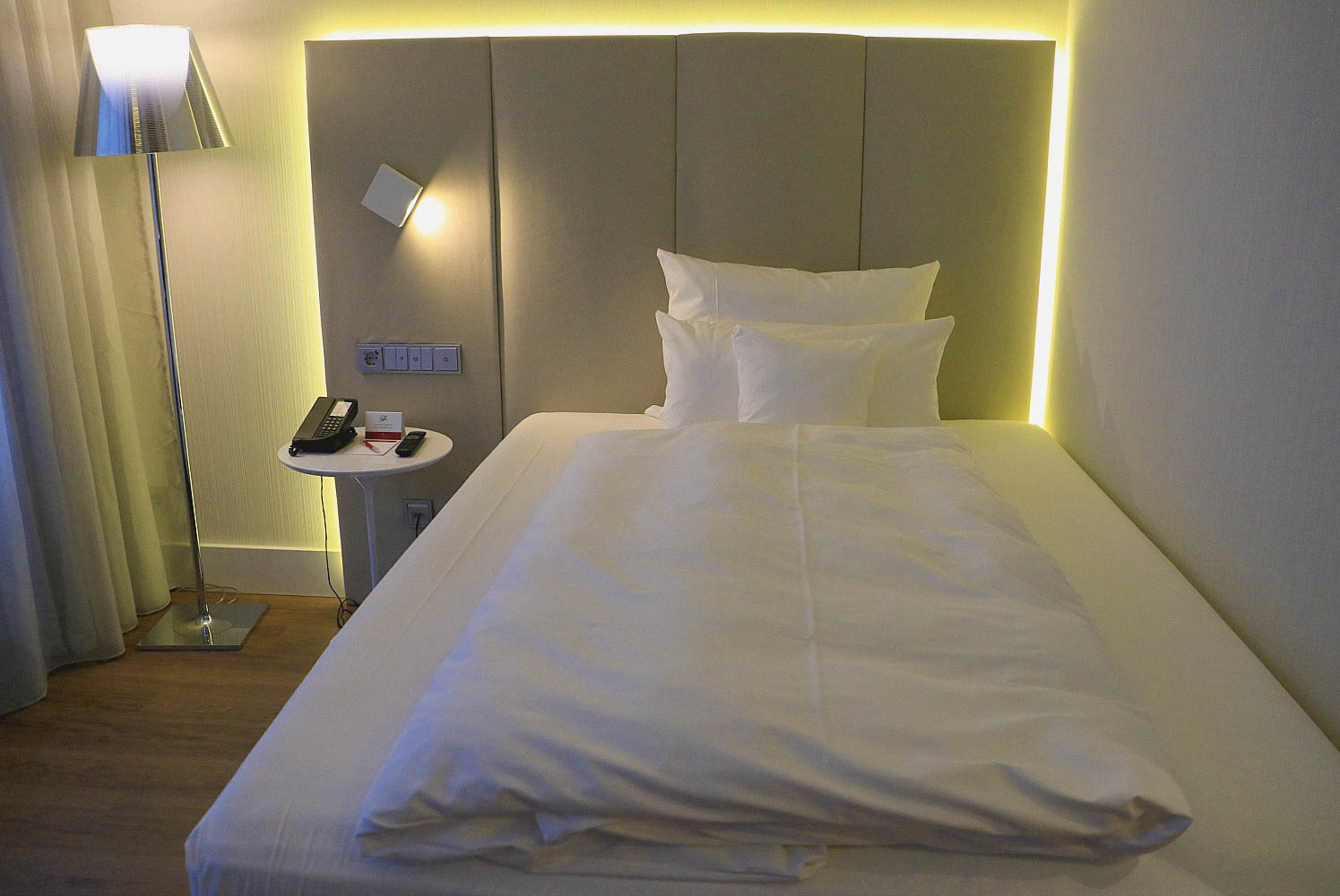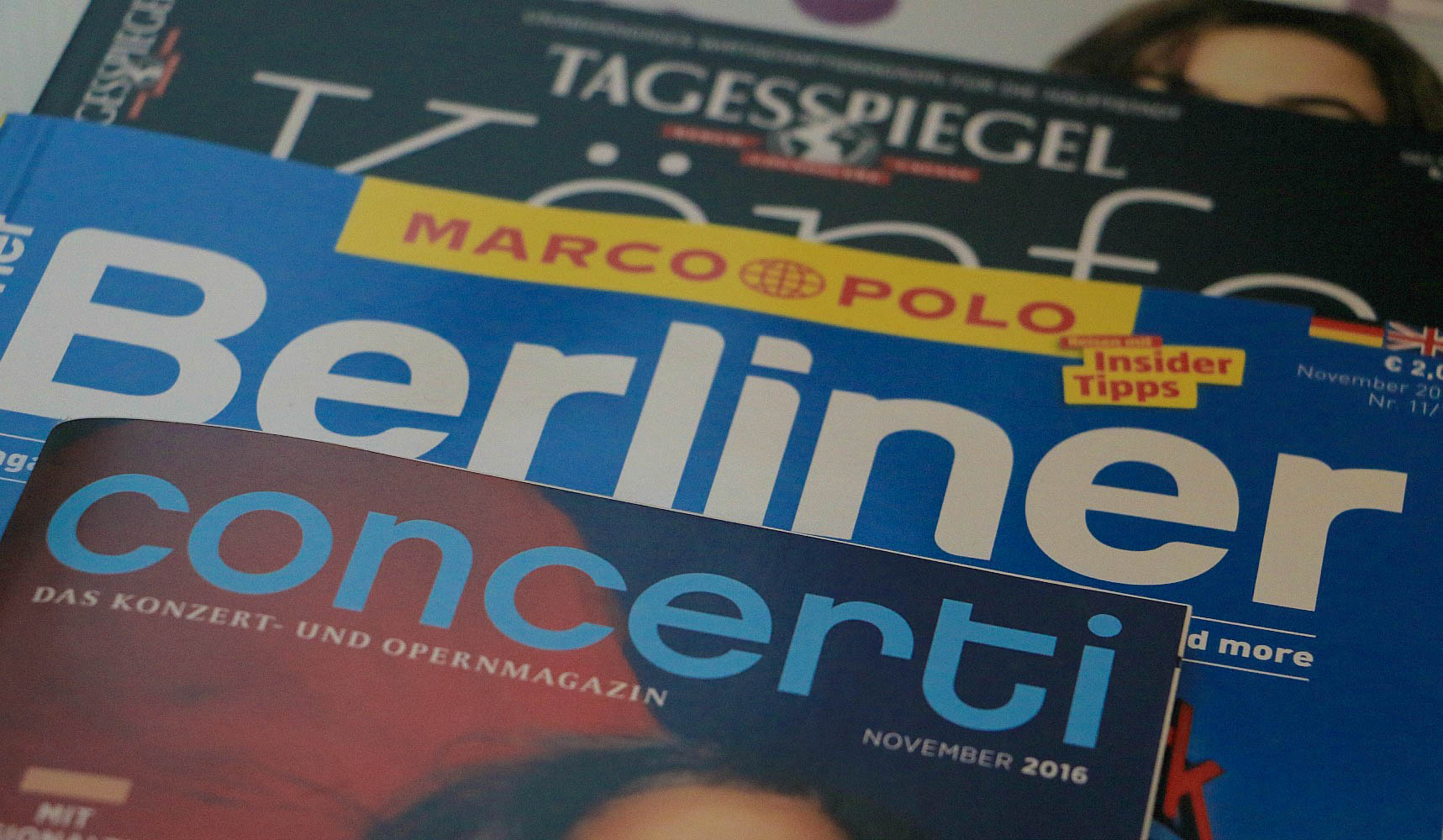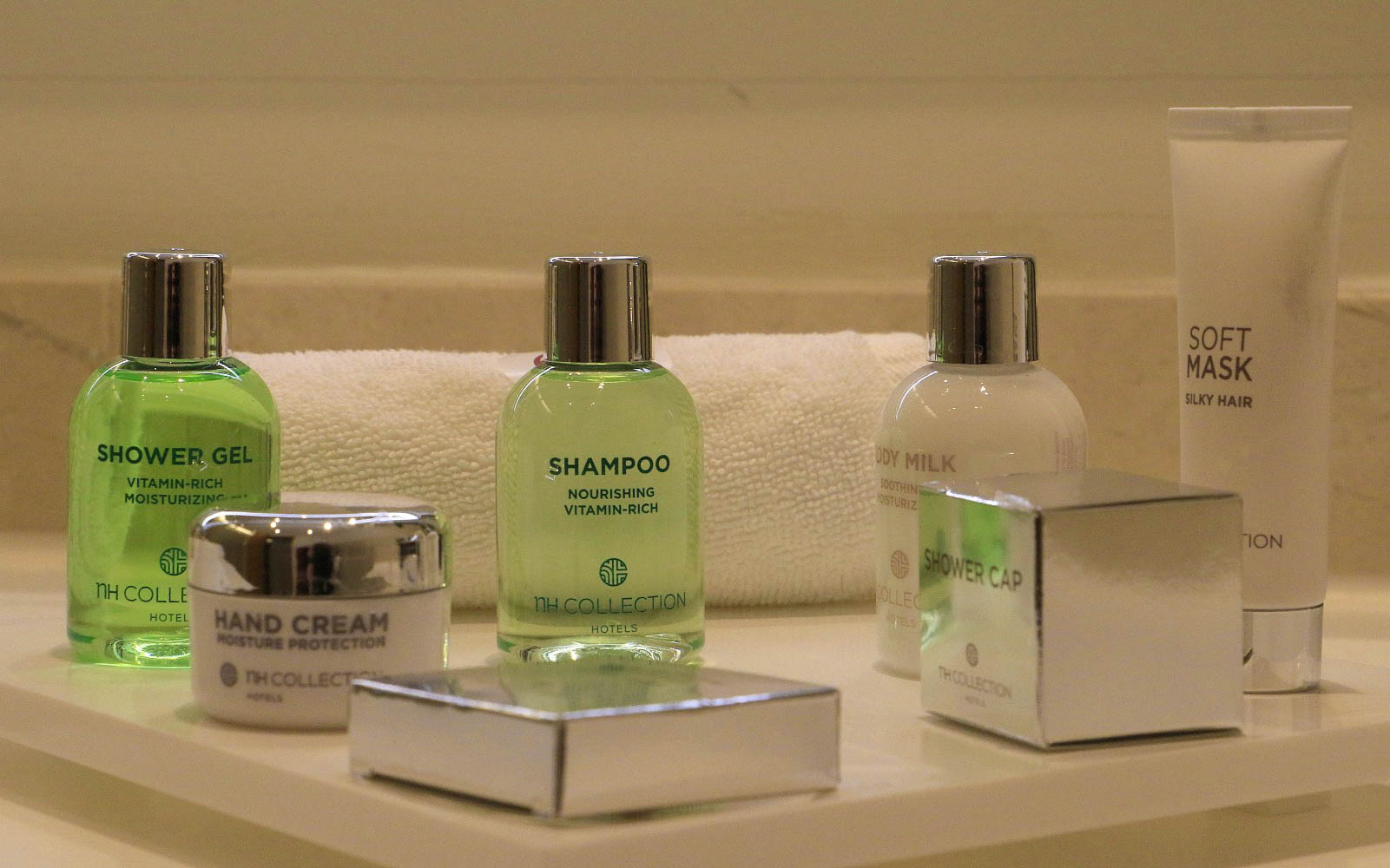 There are a vast number of attractions in Berlin so Berlin Welcome Card from Visit Berlin is an essential. Not only is it the best way to travel for free around the city, it provides you with discounts on city tours, sights and museums too. Discounts of 25%-50% are available at over 200 attractions plus you get a pocket guide with insider tips and tour suggestions. There are a range of options to suit the length of your stay whether it be 48 hours, 72 hours, 4 days, 5 days or 6-days. There is so much to see in Berlin, it's worthwhile familiarising yourself with the districts before you arrive so you don't miss anything although you don't have to. We crammed a lot into our three days and the Welcome Card meant we could hop on and off trains and buses throughout our stay.
Our first full day included a visit to the Berlin Wall and East Side Gallery where we also took in the Wall Museum. Whatever your reasons for taking a break in Berlin, understanding the history behind this wonderful city will certainly form a part. We visited the Wall Museum to better understand what life was like from the construction of the wall to the fall in 1989. This multi-media experience with over 100 screens and 13 rooms is not only insightful, it's incredibly moving with people re-telling their stories of days gone by. You'll find our post about the Berlin Wall, East Side Gallery and Wall Museum here so do check that out.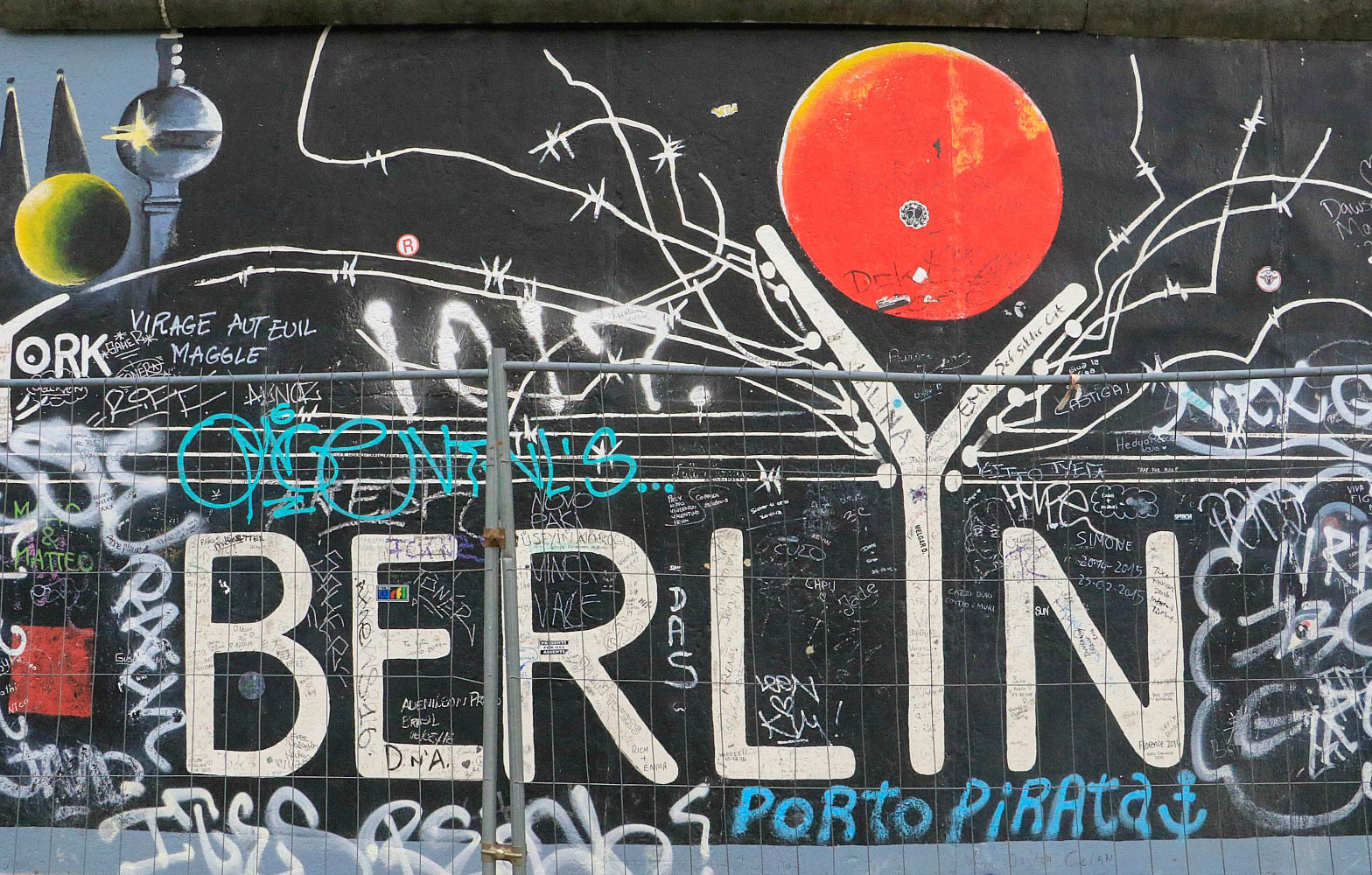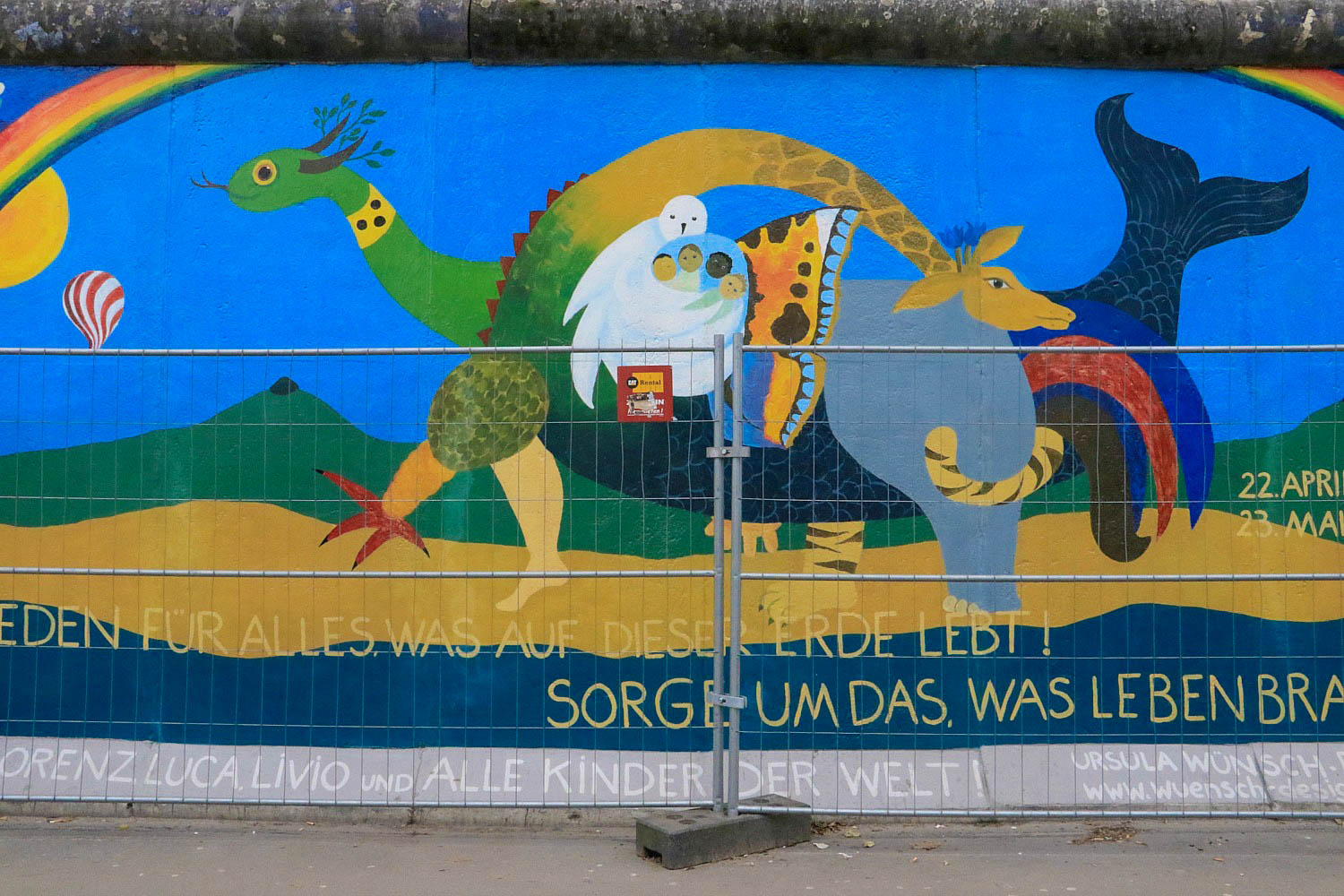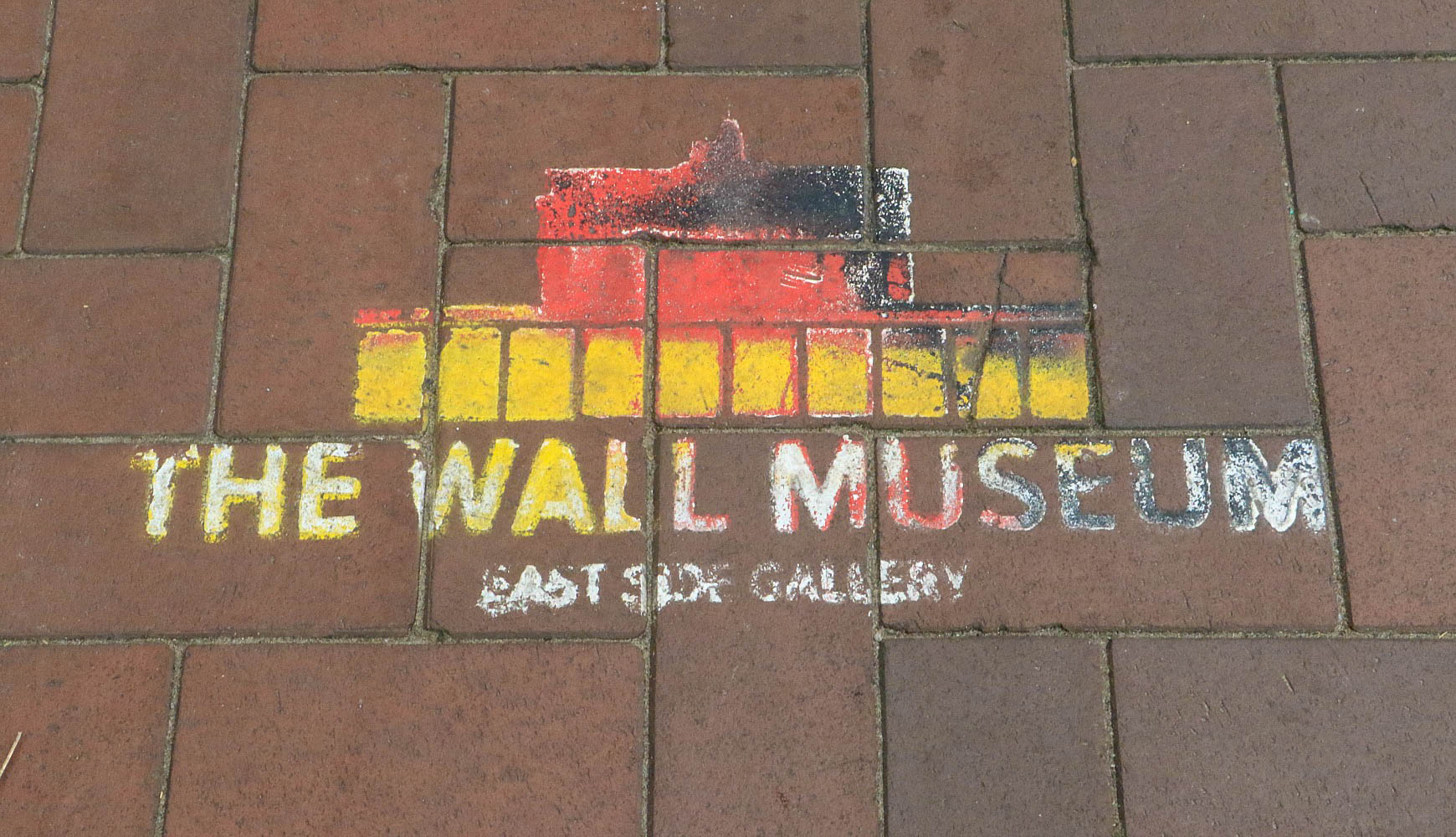 At the heart of the city is the Mitte district where you'll find a wealth of landmarks, attractions and the government quarter. With cultural and architectural delights, this area that epitomises both old and new with the Brandenburg Gate, Gendarmenmarkt, Reichstag, Topographie Des Terrors and Holocaust Memorial among them.
Checkpoint Charlie on Friedrichstrasse was once the most well recognised crossing point between East and West Berlin for foreigners and the allied forces. As a visible Berlin Wall checkpoint, it has featured in spy films and books. Also in the area is the Museum Haus am Checkpoint Charlie which shows how far people would go to escape from East Germany – from a getaway car to a hot air balloon and even a mini U-boat.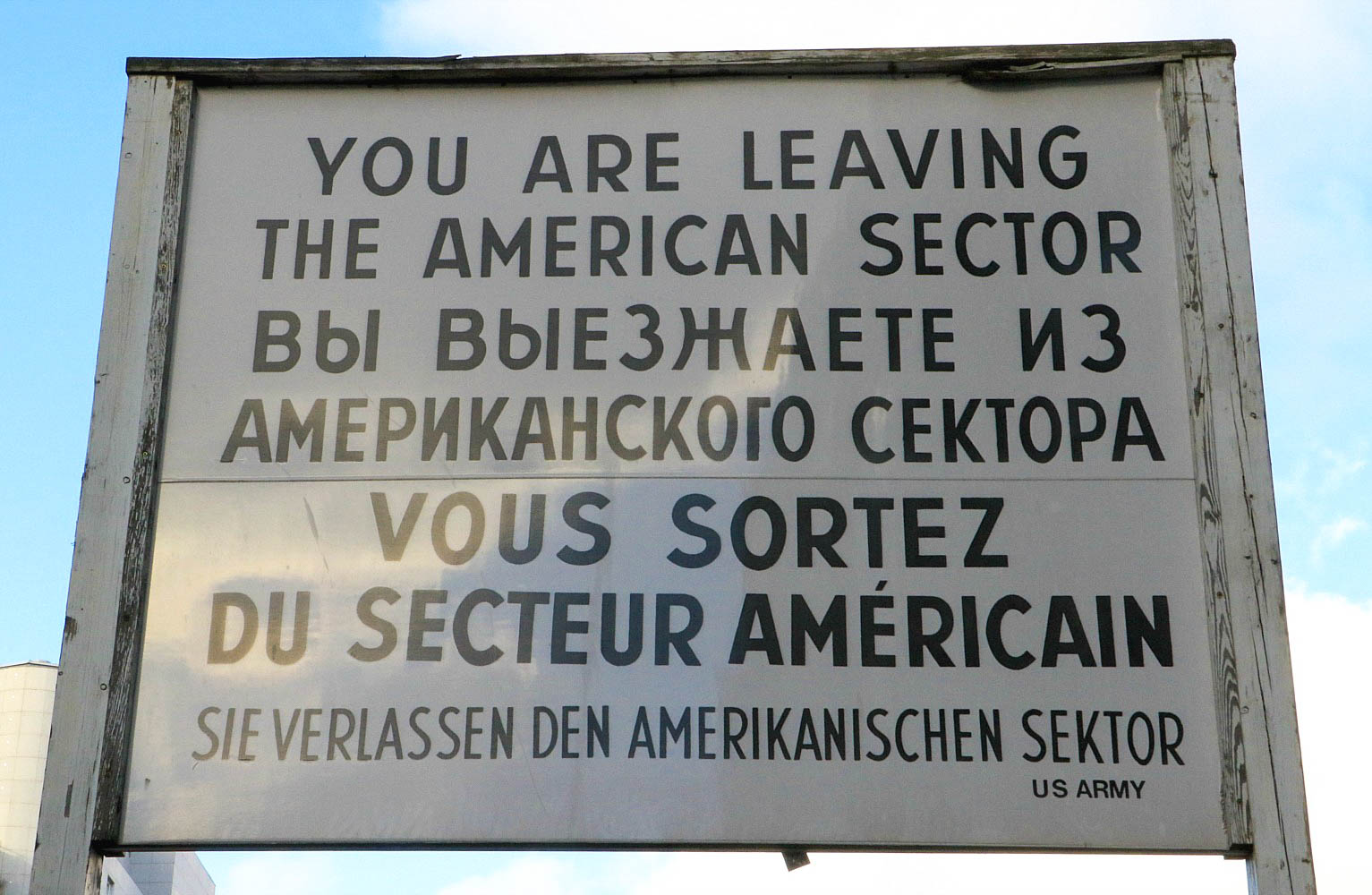 Around 20 minutes walk away from our hotel on Freidrichstrasse is the Brandenburg Gate (Brandenburger Tor). Situated on Pariser Platz, it's one of Berlin's best-known landmarks. As the only remaining city gate formally used to separate East from West, Brandenberg Gate has been recognised as a symbol of unity since the wall came down. It was pedestrianised in 2002 and is often used as a centrepiece for events in Berlin. You can really appreciate the enormity of the Brandenberg Gate, based on the Propylaeum of Athens' Acropolis, when you walk past the magnificent columns.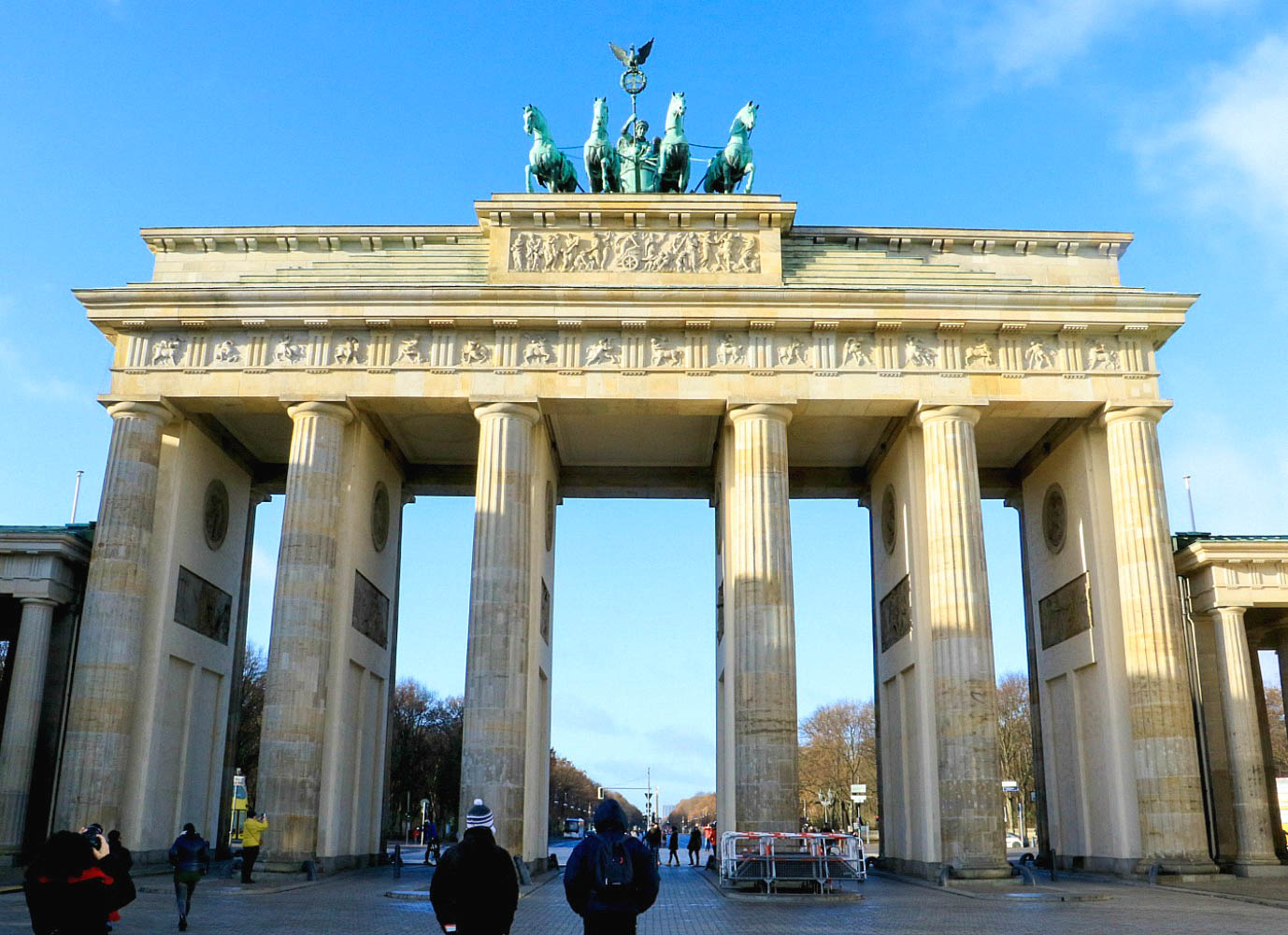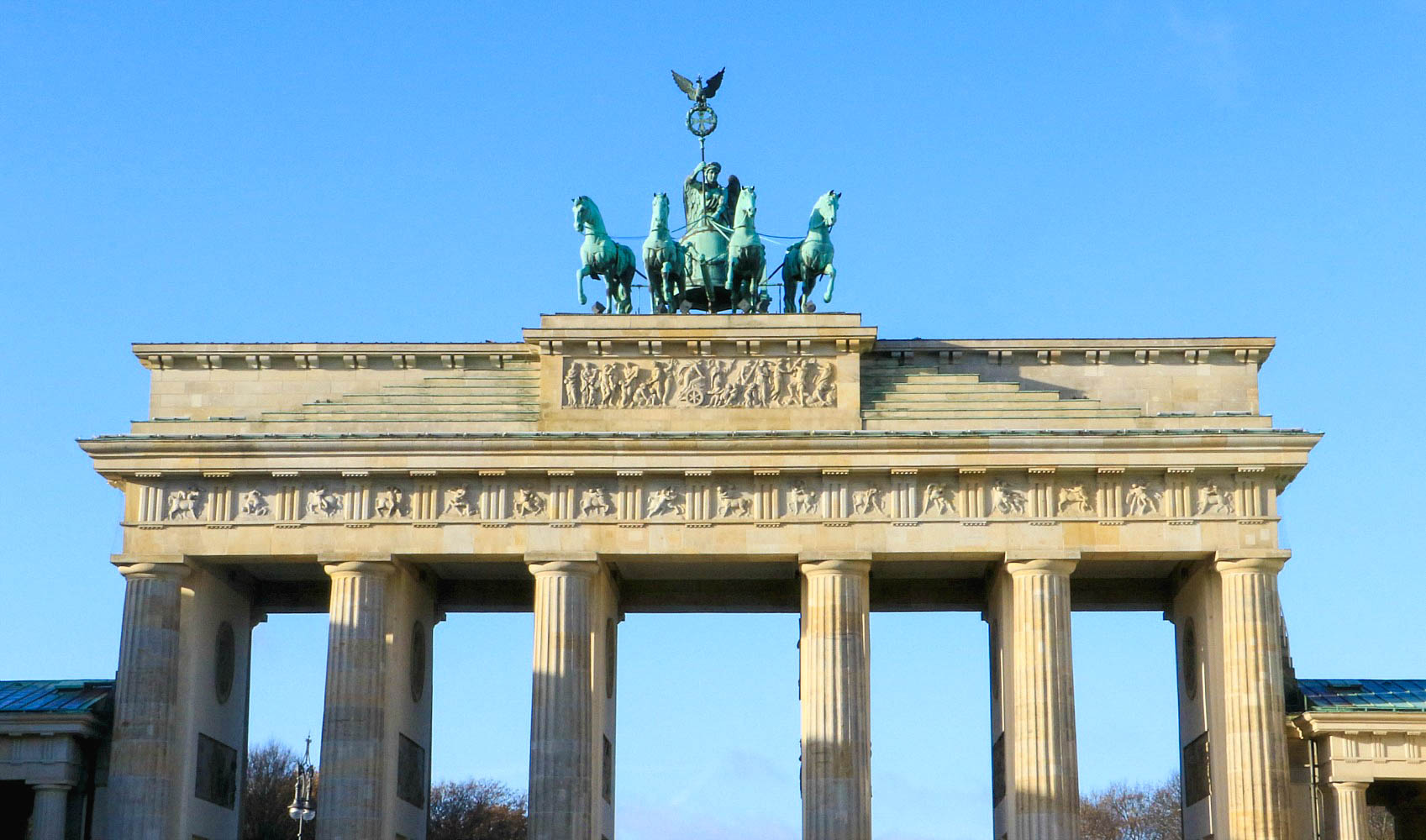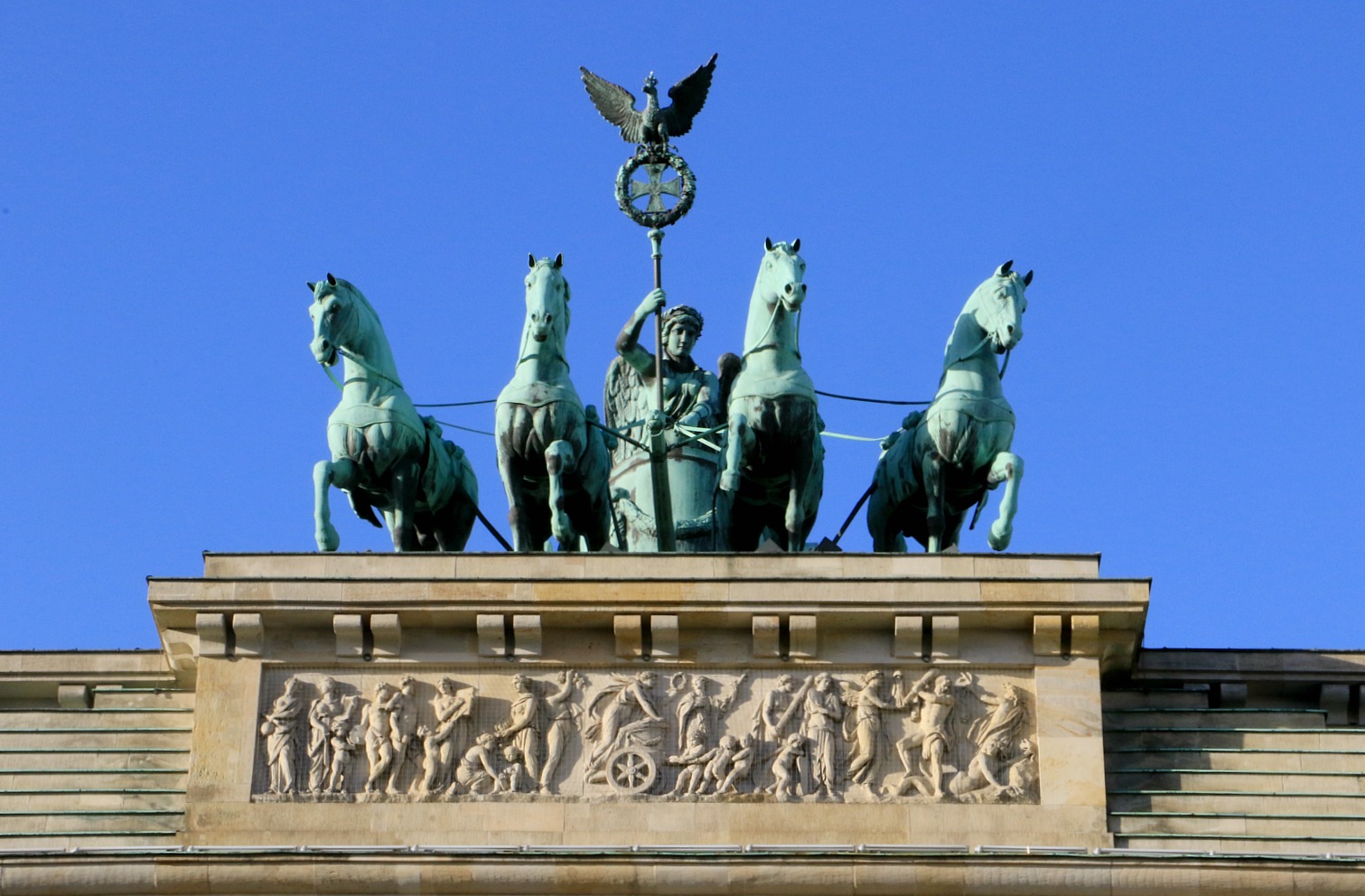 From the other side of Brandenberg Gate you can see the tree-lined Unter den Linden which is the boulevard that leads to the Royal City Palace. On the cobbles below, there are two lines that mark where the Berlin Wall once stood. Having heard people relive those times at the Wall Museum, it's hard to fathom how Germany was divided for so many years. To the right of the Brandenberg Gate is the Reichstag which is the seat of the German Parliament. Although the Reichstag dome was destroyed in the war, the building was re-designed by a British architect in the nineties. The glass dome and its roof terrace is now one of the most famous landmarks in Berlin. Both of which can be visited, you just need to make sure you register online in advance.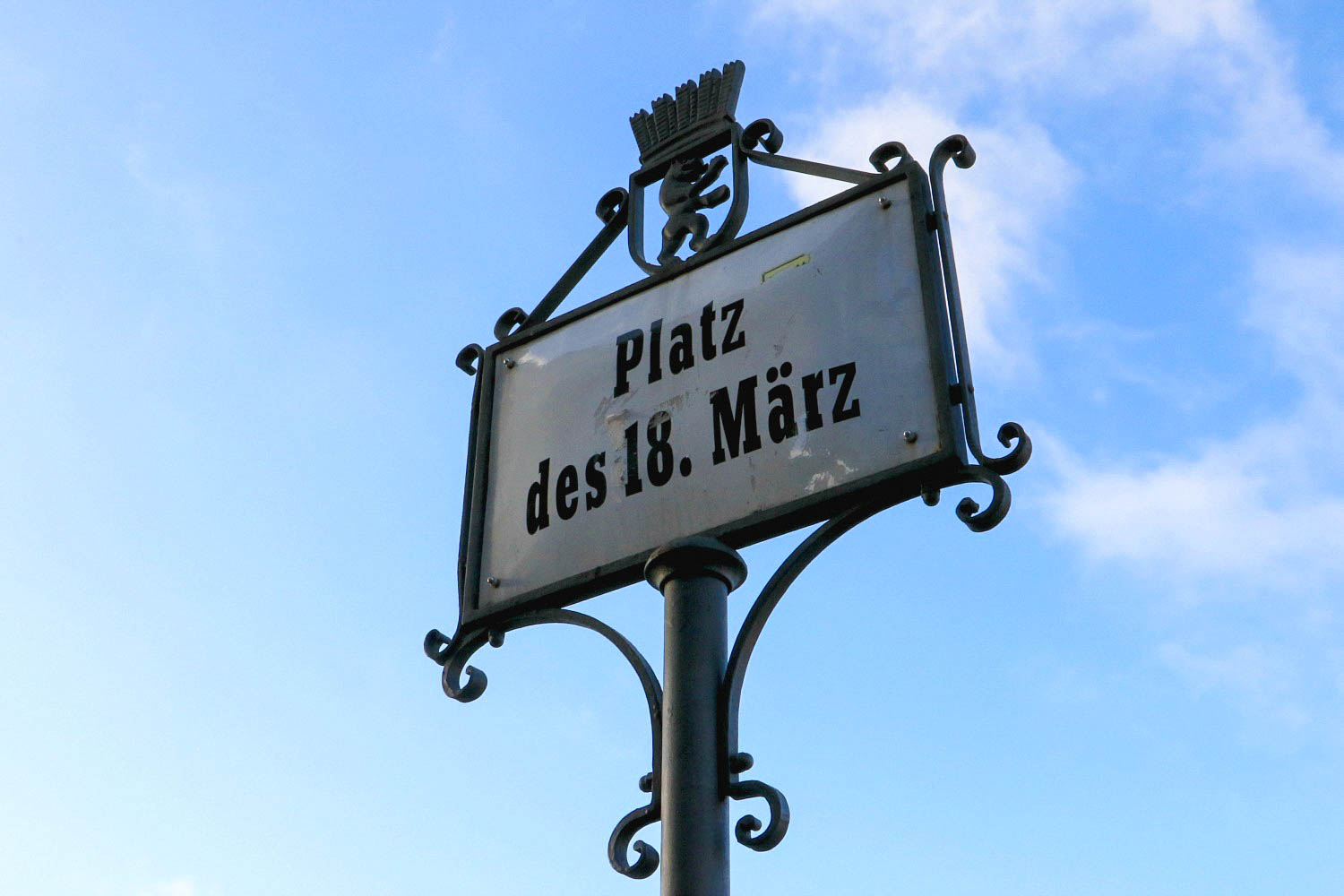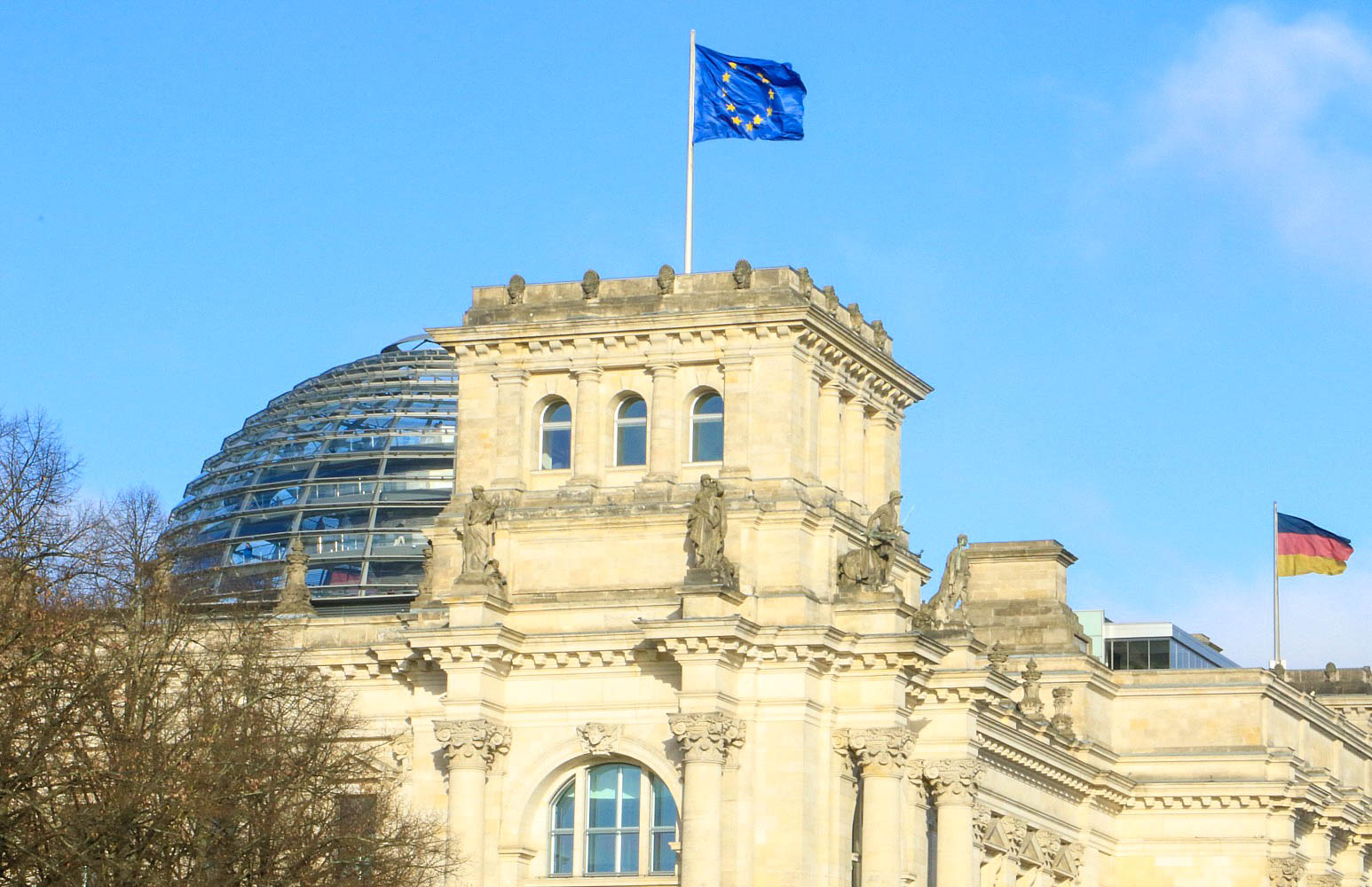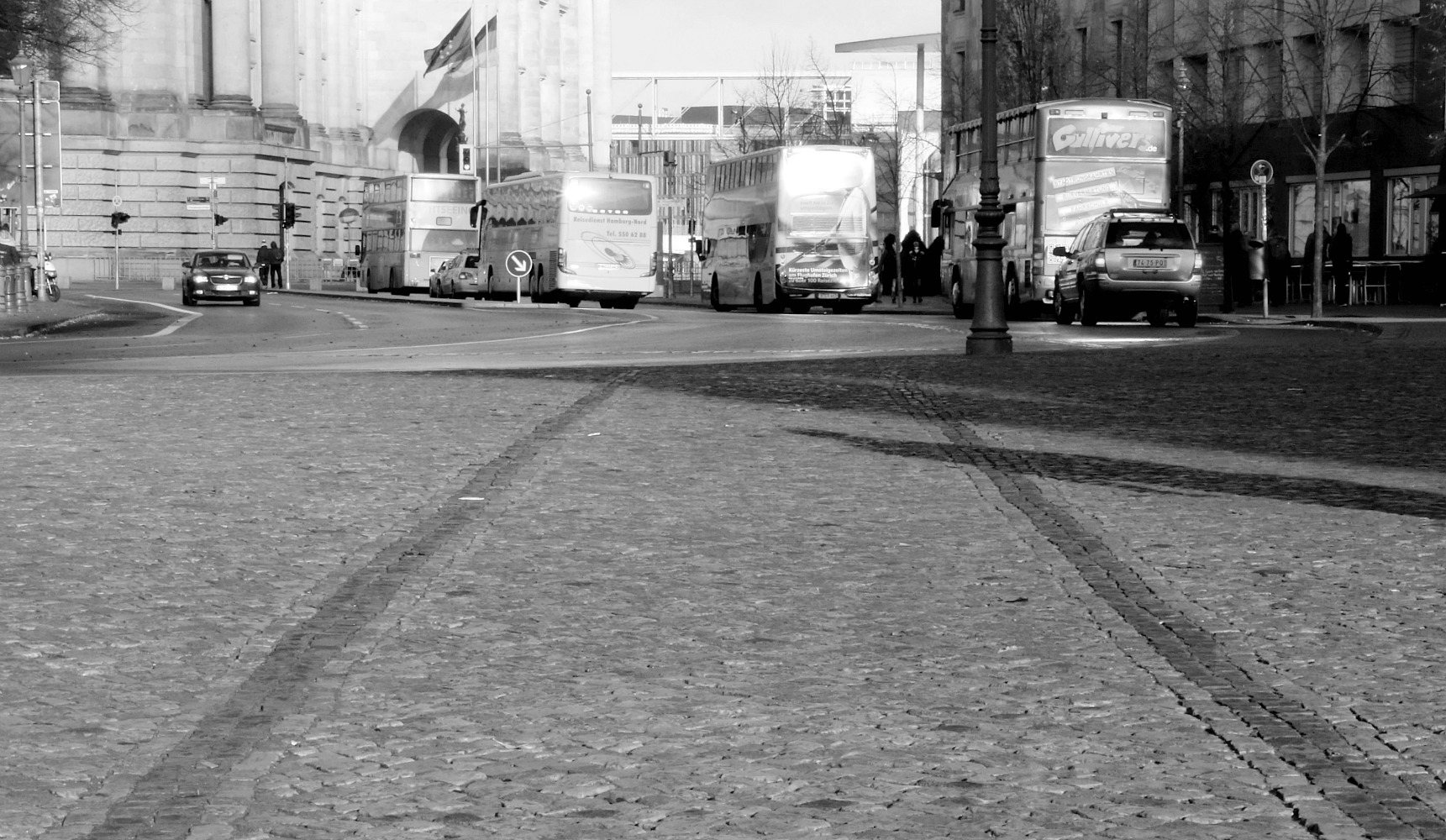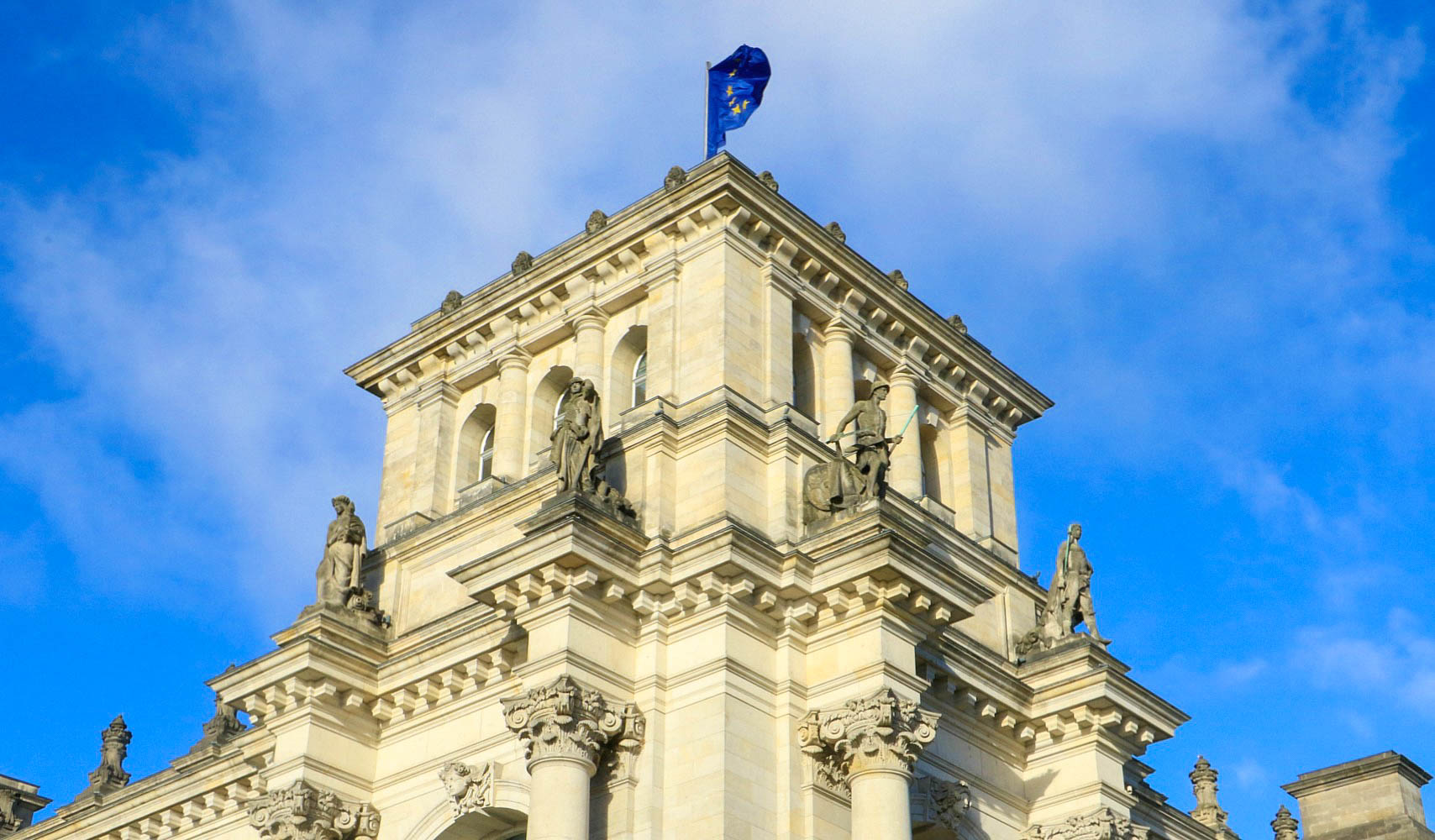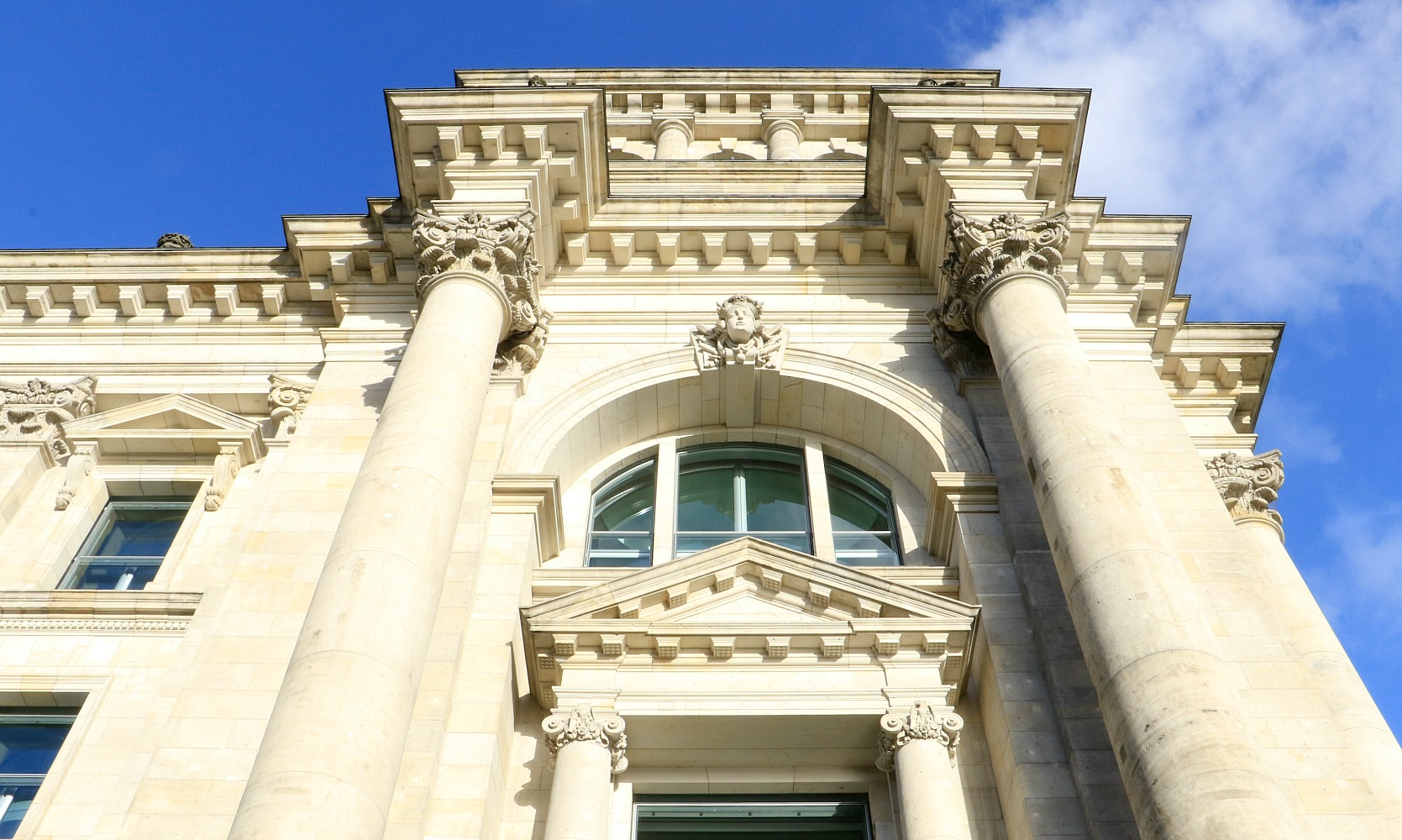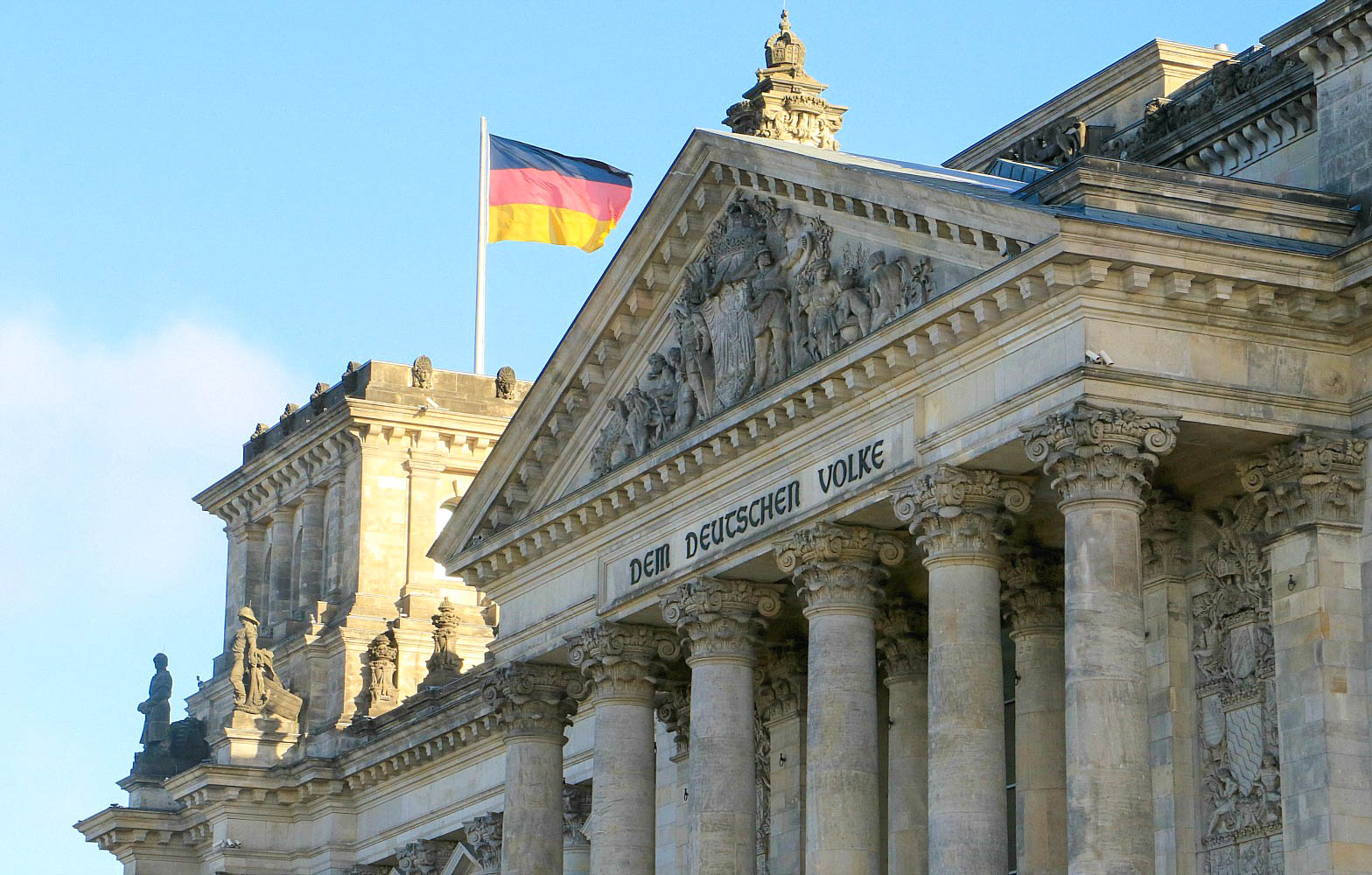 From the Reichstag, a few of us stopped to watch a clown and his giant bubbles before walking a block or so to the Holocaust Memorial. This extraordinary memorial to the Murdered Jews of Europe is where the six million victims of the Holocaust are remembered. Covering an area of around 19,000 square metres (accessible from all sides), it consists of over 2,711 concrete pillars in a grid like structure. Although easy to walk around, the ground is uneven and the pillars vary in width and height. It's a strange sensation being able to look right across the memorial from one side to at the centre feeling like you're in a maze where the pillars tower 15 feet above.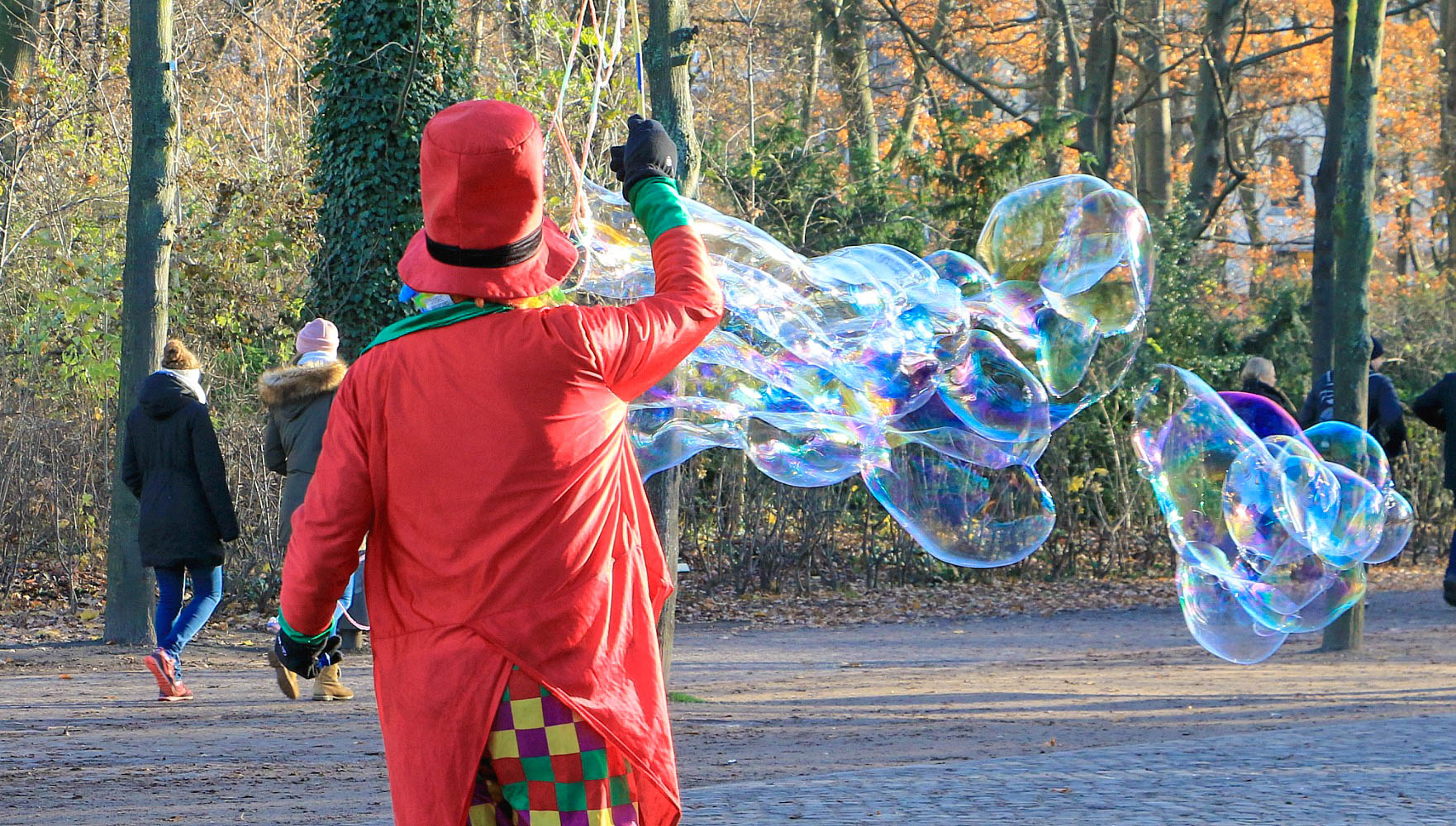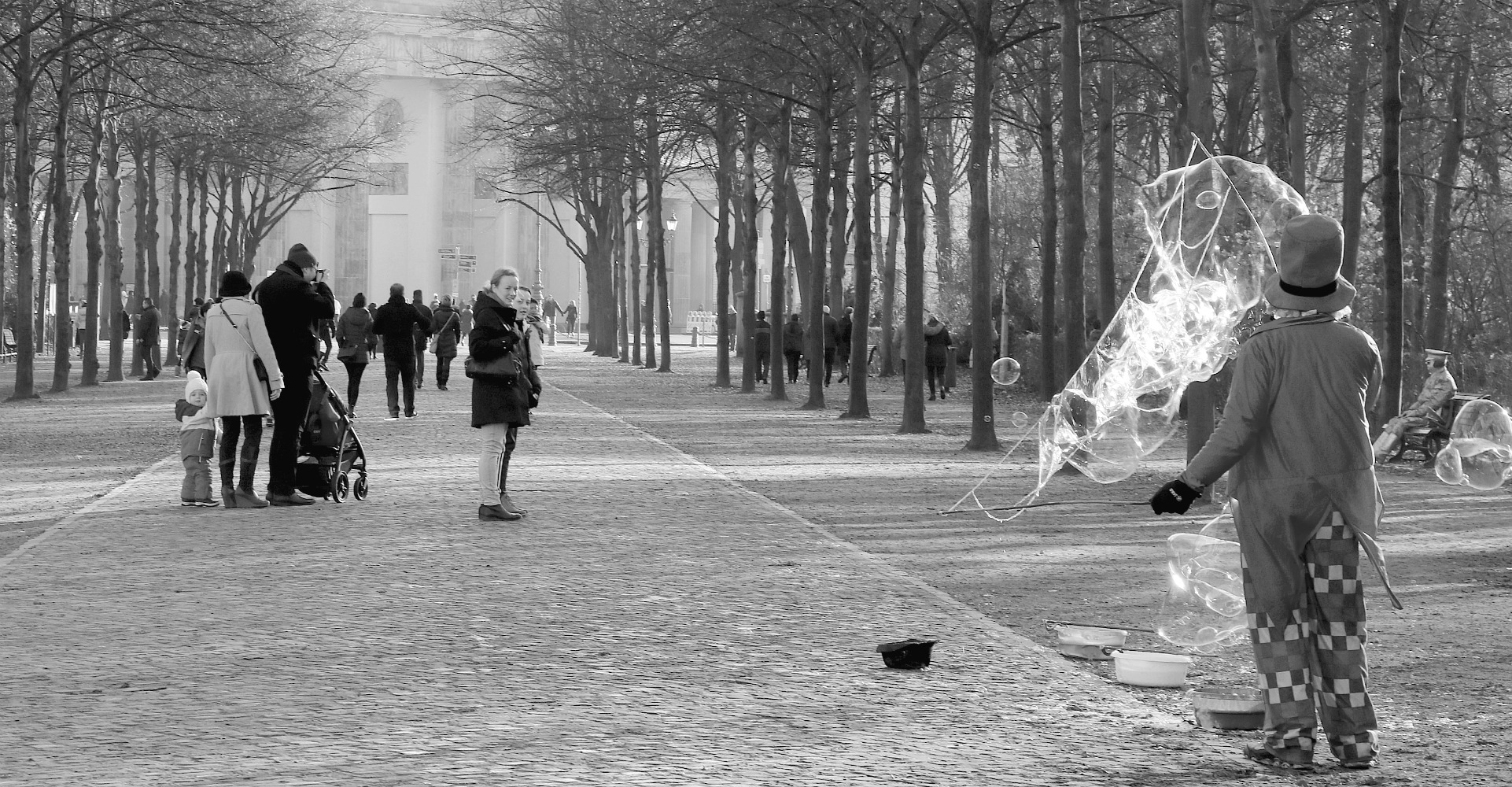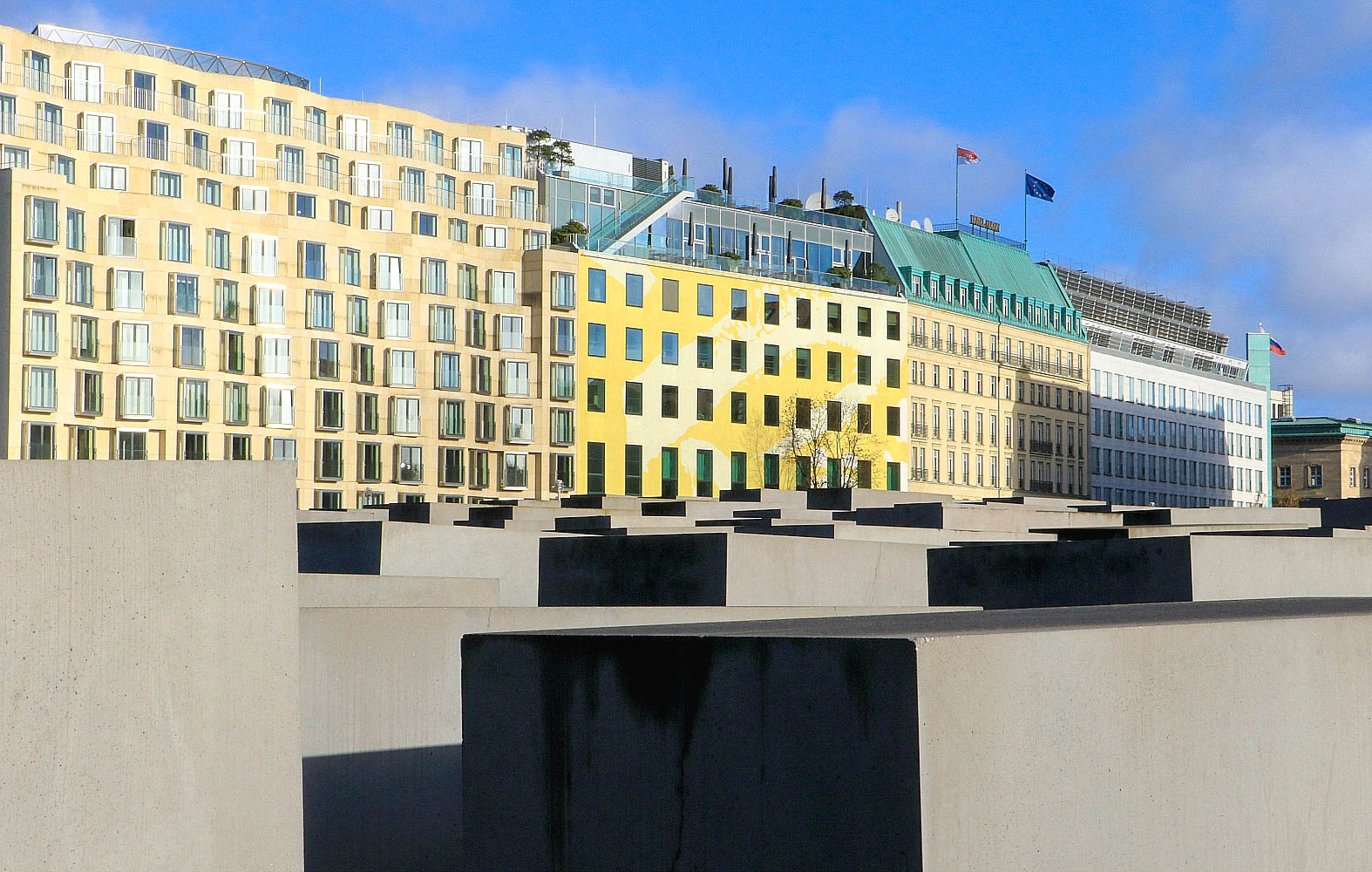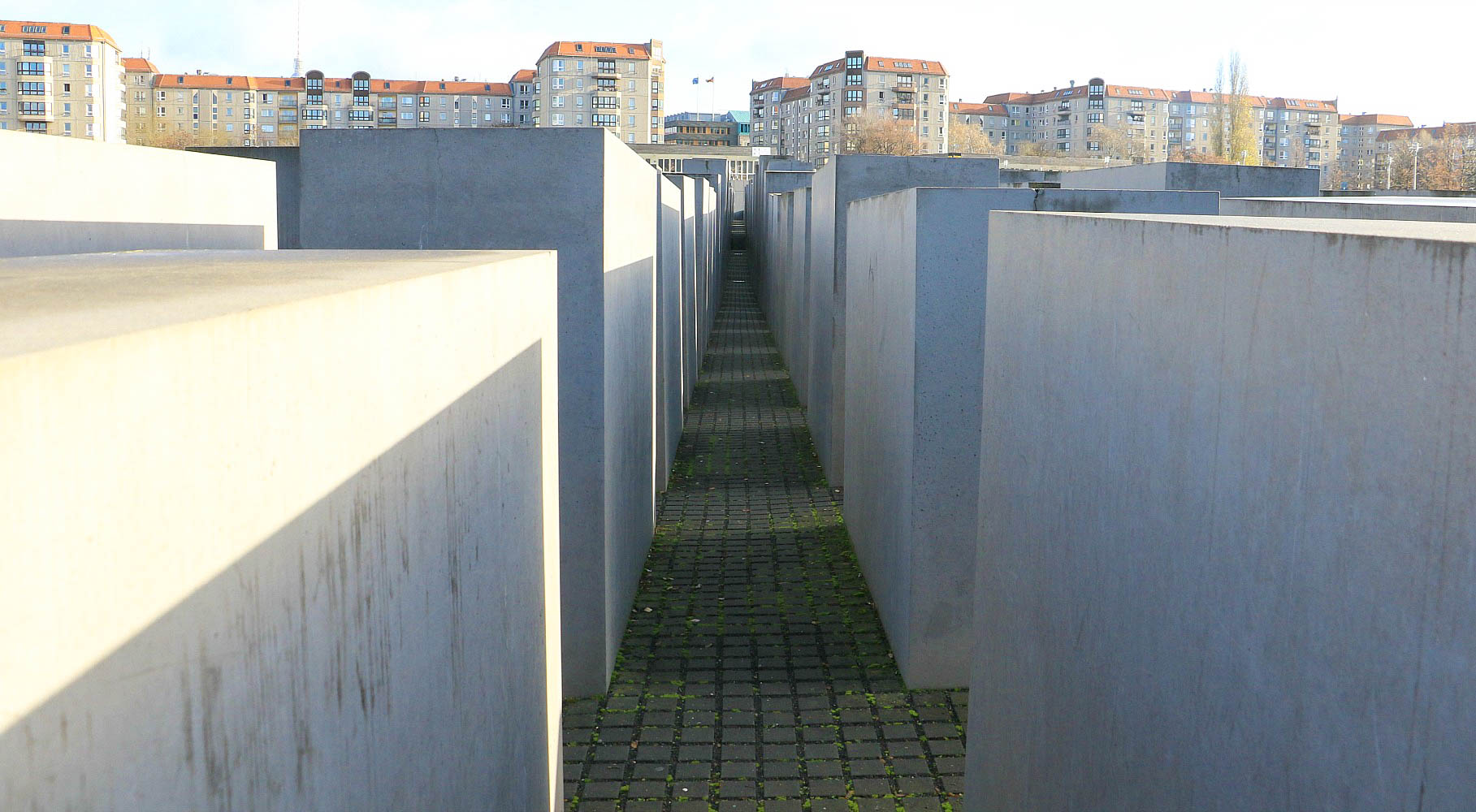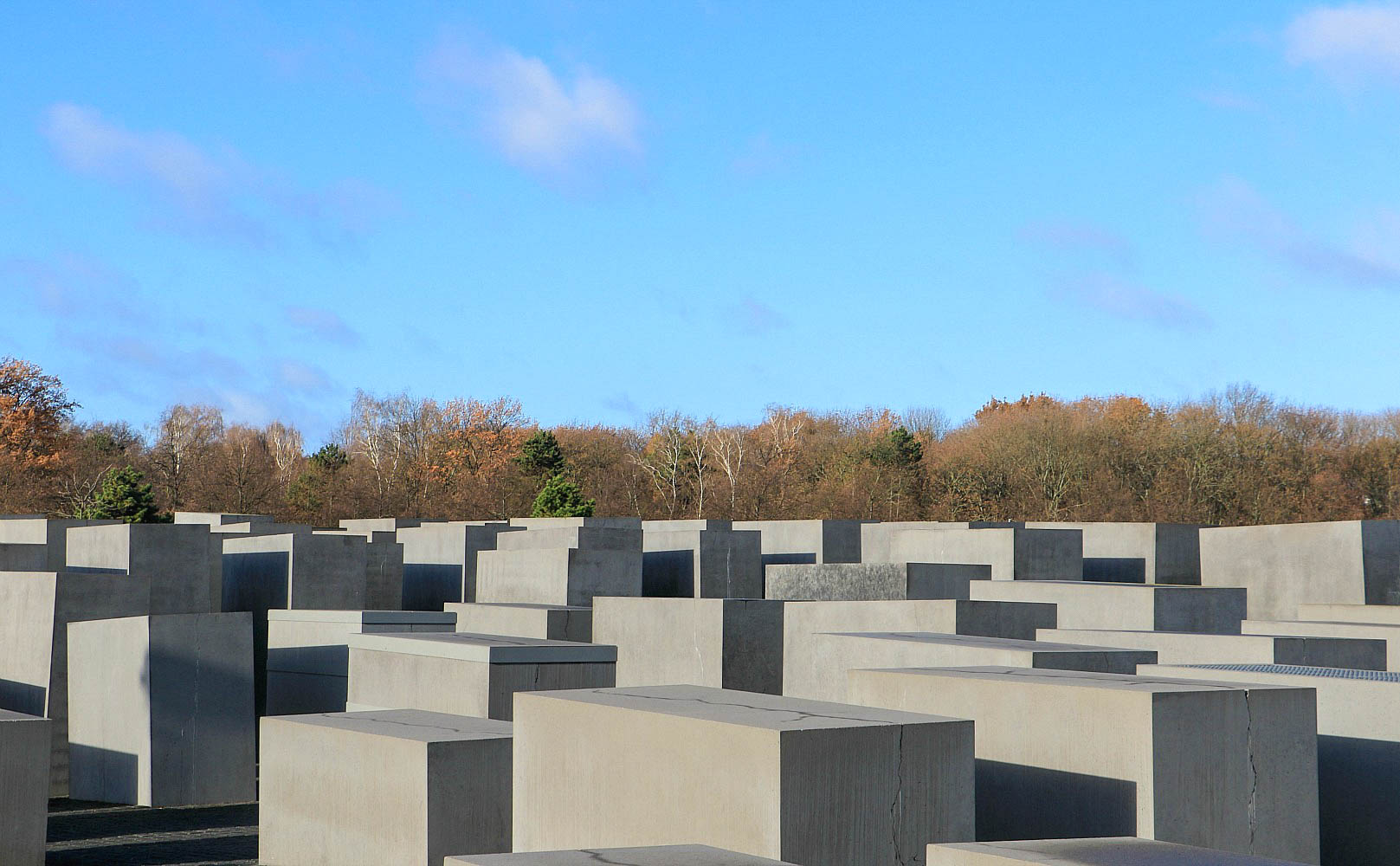 Potsdamer Platz is Berlin's newest quarter which once served as a junction between the old city centre in East Berlin and the new West Berlin. The area spent over 40 years as the city's wasteland before being rebuilt along with Leipziger Platz. Today, as well as all the shopping, highlights include original sections of the Berlin Wall, the Sony Centre and Panoramapunkt. You can also access the 520 acre Tiergarten from Potsdamer Platz. It's one of the largest parks in Germany and home to the Carillion – a freestanding tower that's 42 metres tall.
Although we were all about discovering the city, it may come as a surprise to hear around a third of Berlin comprises of forest, parks and gardens. The Botanical Gardens is definitely somewhere I'd love to visit when I'm next in Berlin – it's said to be one of the best in the world. Other parks and gardens in the city include Friedrichshain, Wuhlheide, which is an amusement park with miniature railway, Blankenfelde Botanical Park, Humboldthain Park, Natur-Park Schöneberger Südgelände, Schlosspark Charlottenburg although there are many more.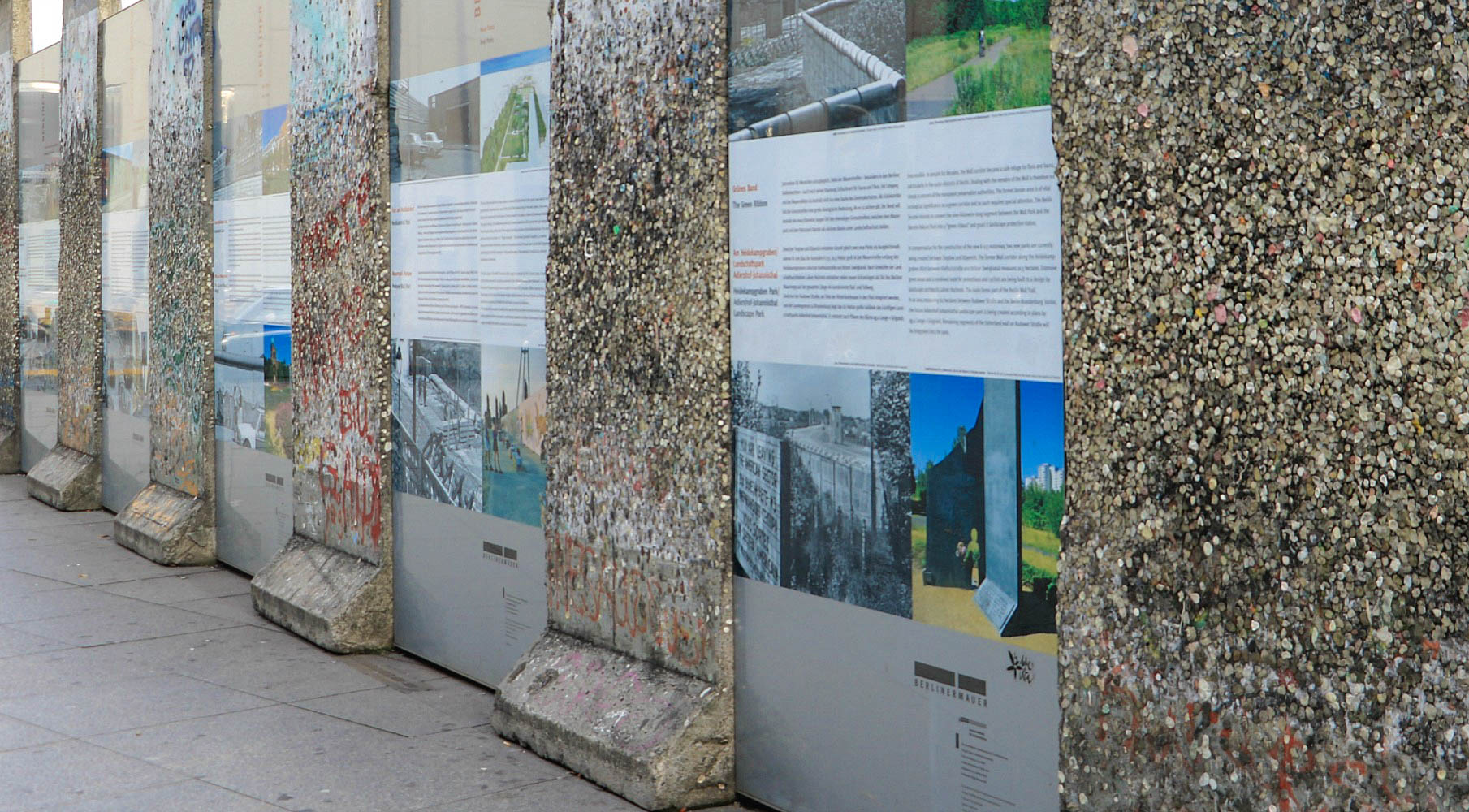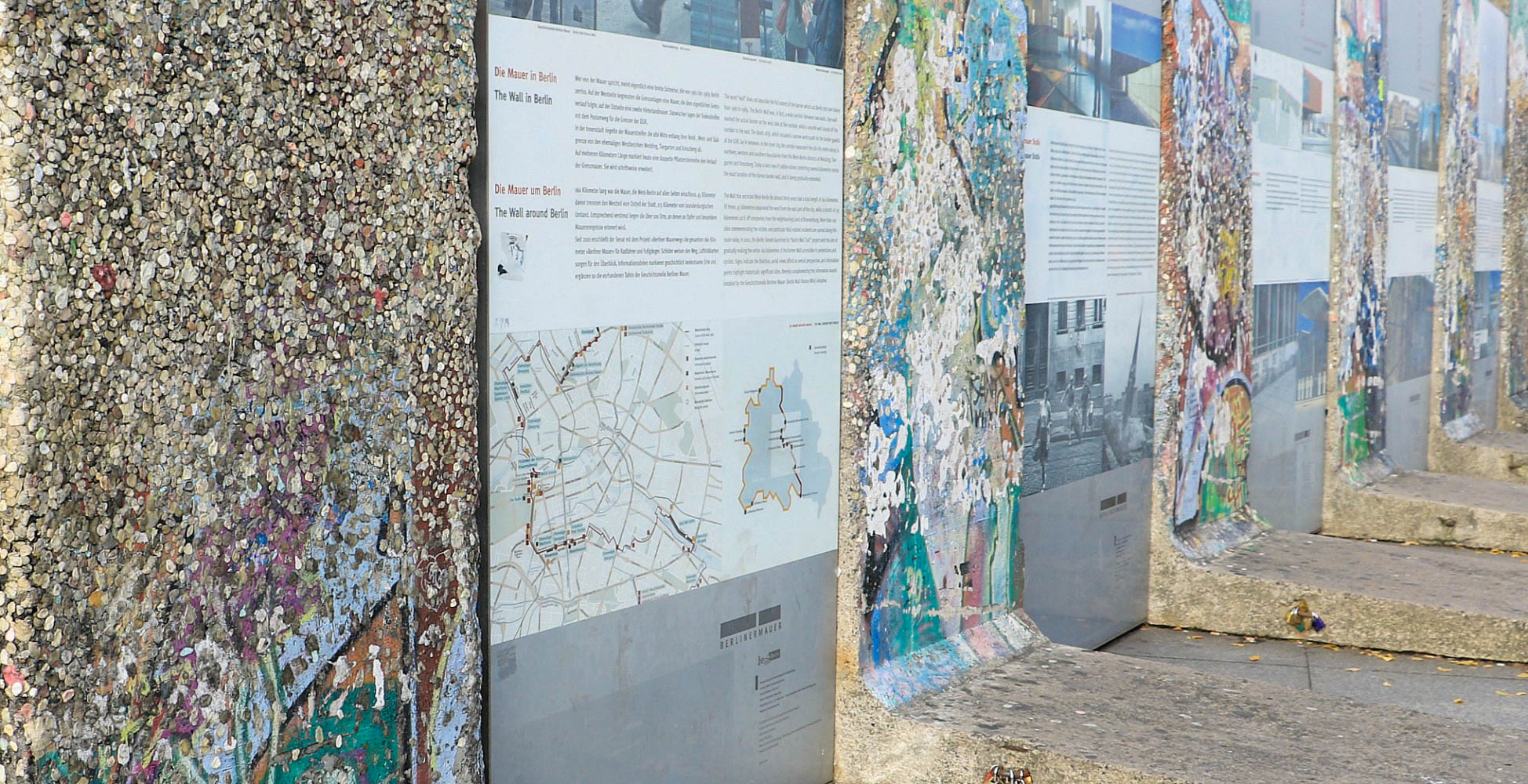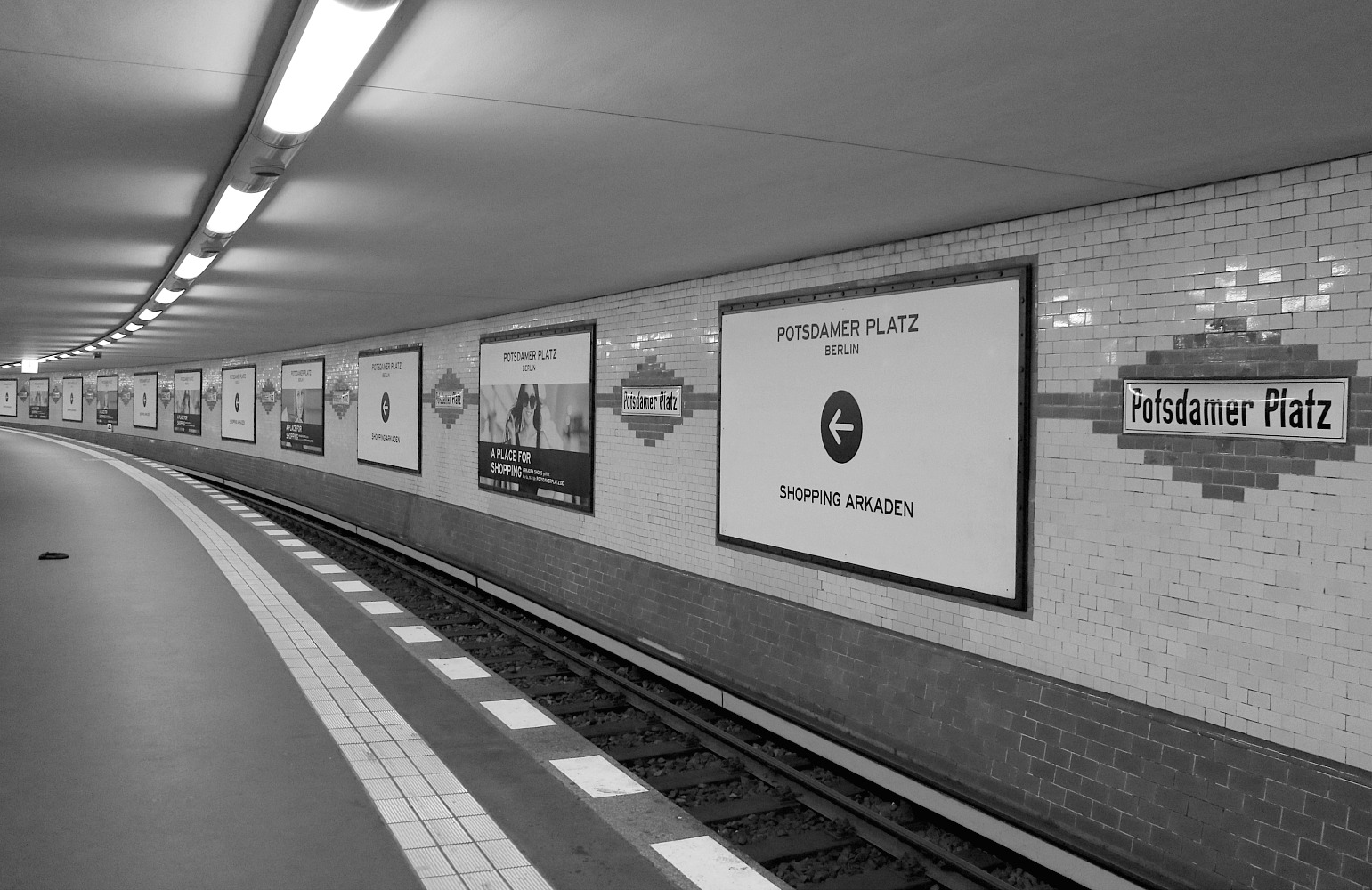 As well as utilising our Welcome Card, Berlin is a great city to discover by foot on occasions too. A morning walk in the sunshine from our hotel to Alexanderplatz for example meant we could capture the morning light. Having already taken in the glorious Alexanderplatz Christmas market the evening before, it was great to venture back during the day. The main reason for heading back to this district however was to venture up the Berliner Fernsehturm (otherwise known as the Television Tower). At 368 metres tall, is the highest building that can be accessed by the public in Europe – yes it's even higher than The Shard in London. We bought tickets at the base of the TV Tower which included a Fast Track pass so we had less of a wait. Standard adult tickets are €13 with the Fast Track tickets €17.50 (less for children). We had around an hour to kill before our allocated time slot so we had a look in St Mary's Church before joining the queue. This gothic style building is one of the few remaining from Berlin's early history. It is the only building from this era being used as a church.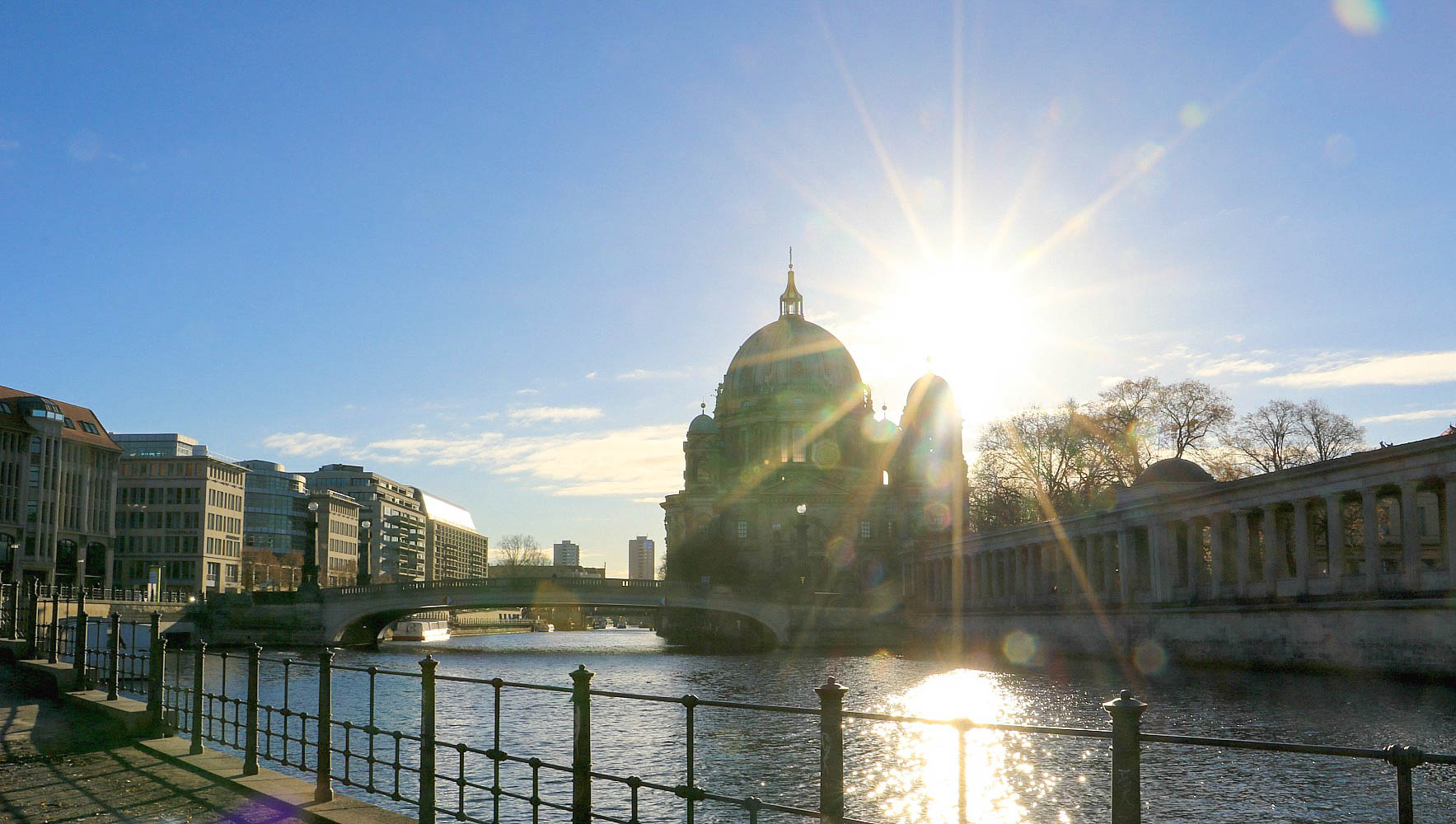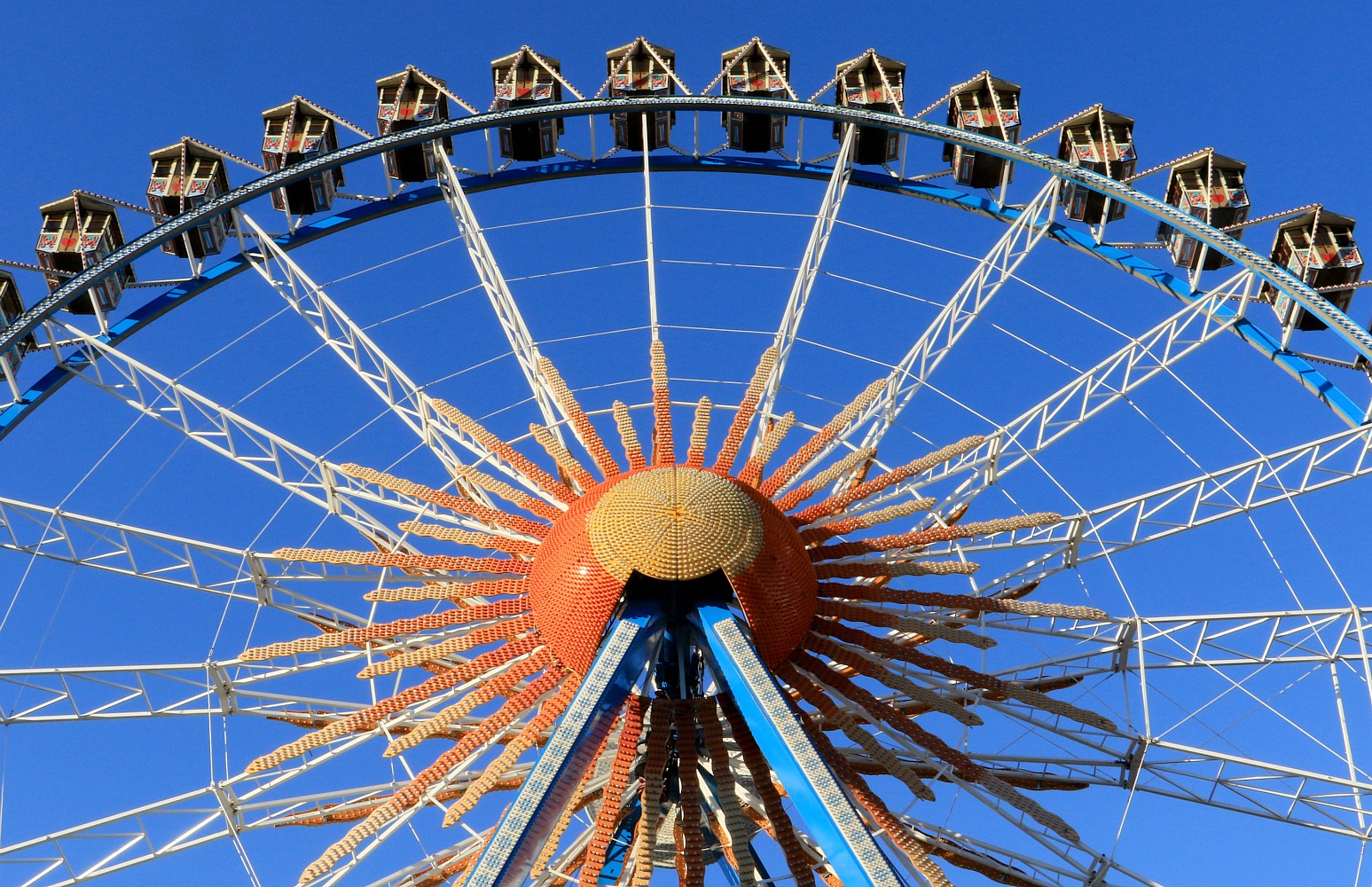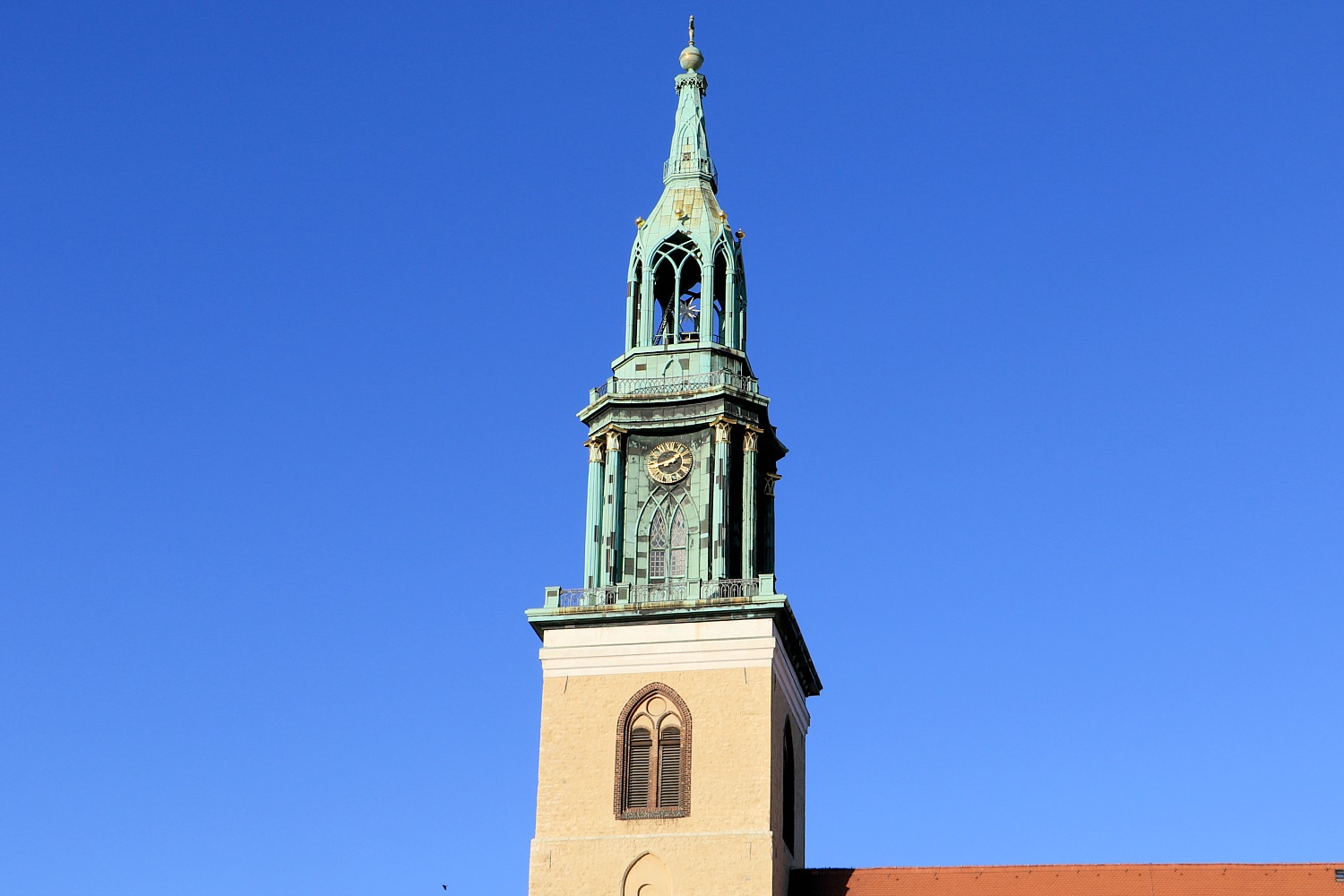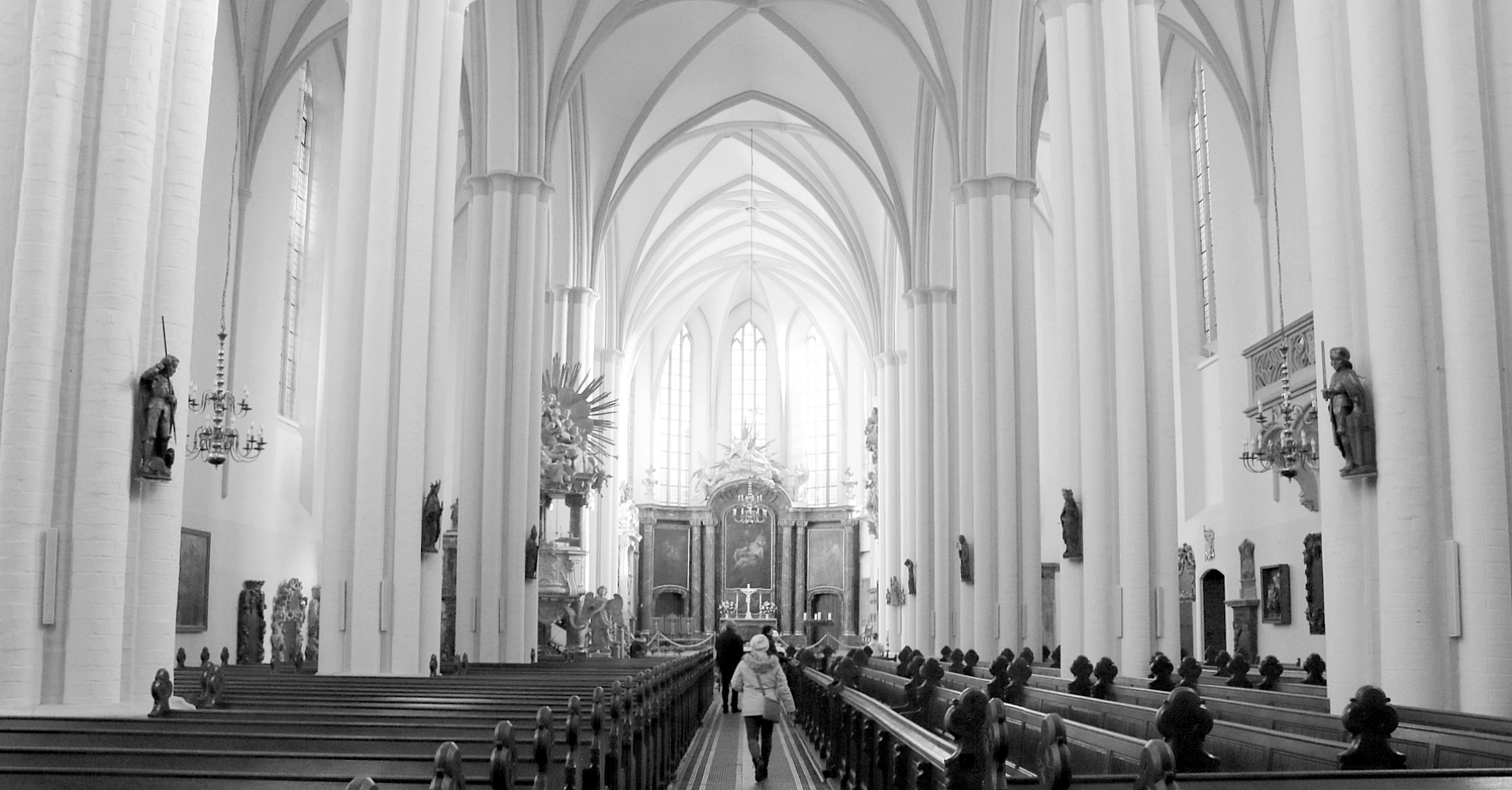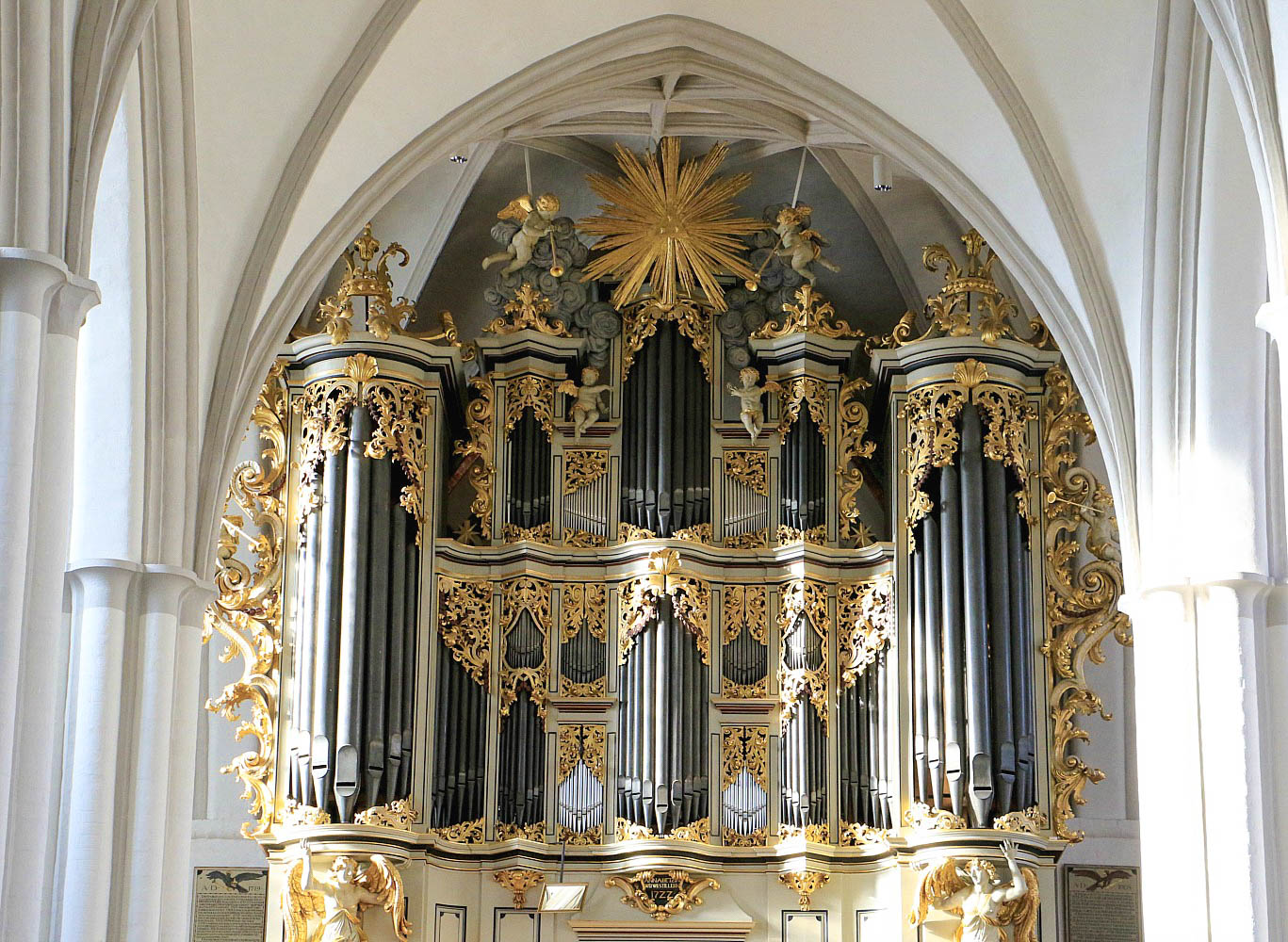 Standing beneath the Berliner Fernsehturm you can really appreciate how magnificent it is. Having opened way back in 1969, it offers 360 degree views of the city from 203 metres up. There is a bar on the observation deck with a sphere revolving restaurant located 4 metres above that. High speed lifts transport you up to the observation deck at roughly 6 metres per second. On a clear day the views from this level are spectacular, you can see for miles and take in all of Berlin's sights. We also managed to discover some of the street art scene while we were in Berlin (more to follow) and there is still lots more to see. The list for my next visit to Berlin already includes the likes of Charlottenburg, Gendarmenmarkt and Museum Island along with the Botanical Garden and parks. Plus there are a whole host of family friendly activities to discover there too – check out this post for a list of places you can visit with the kids.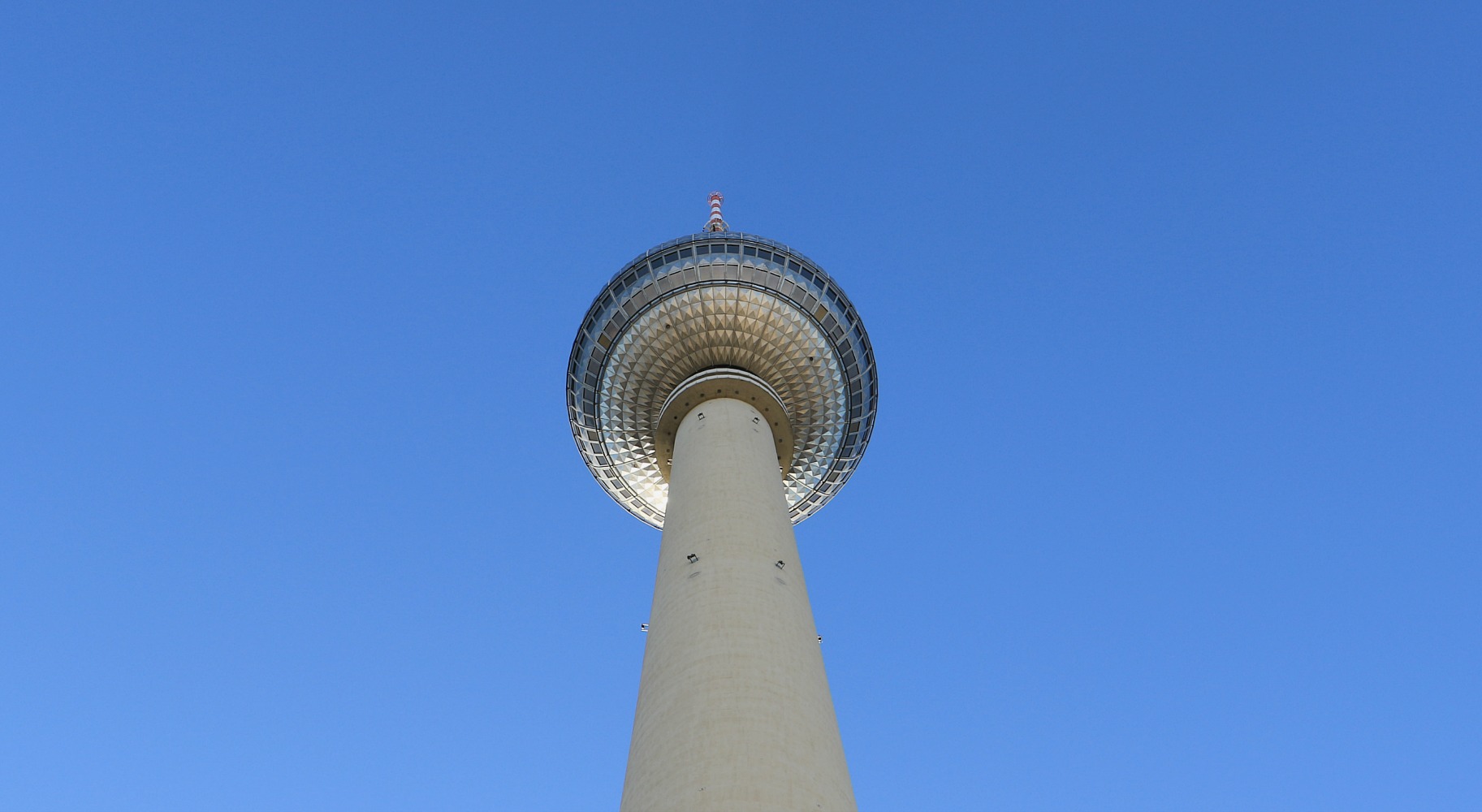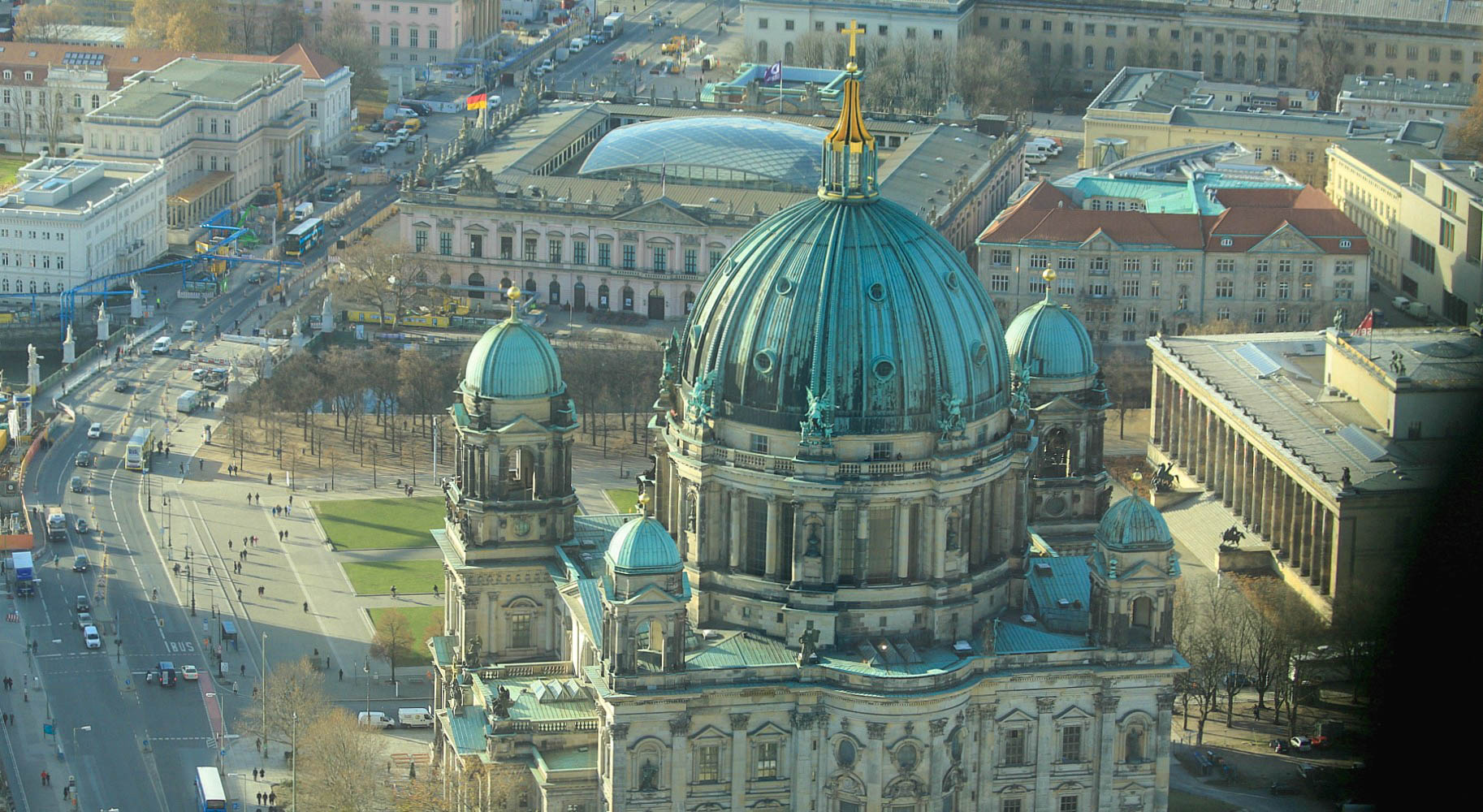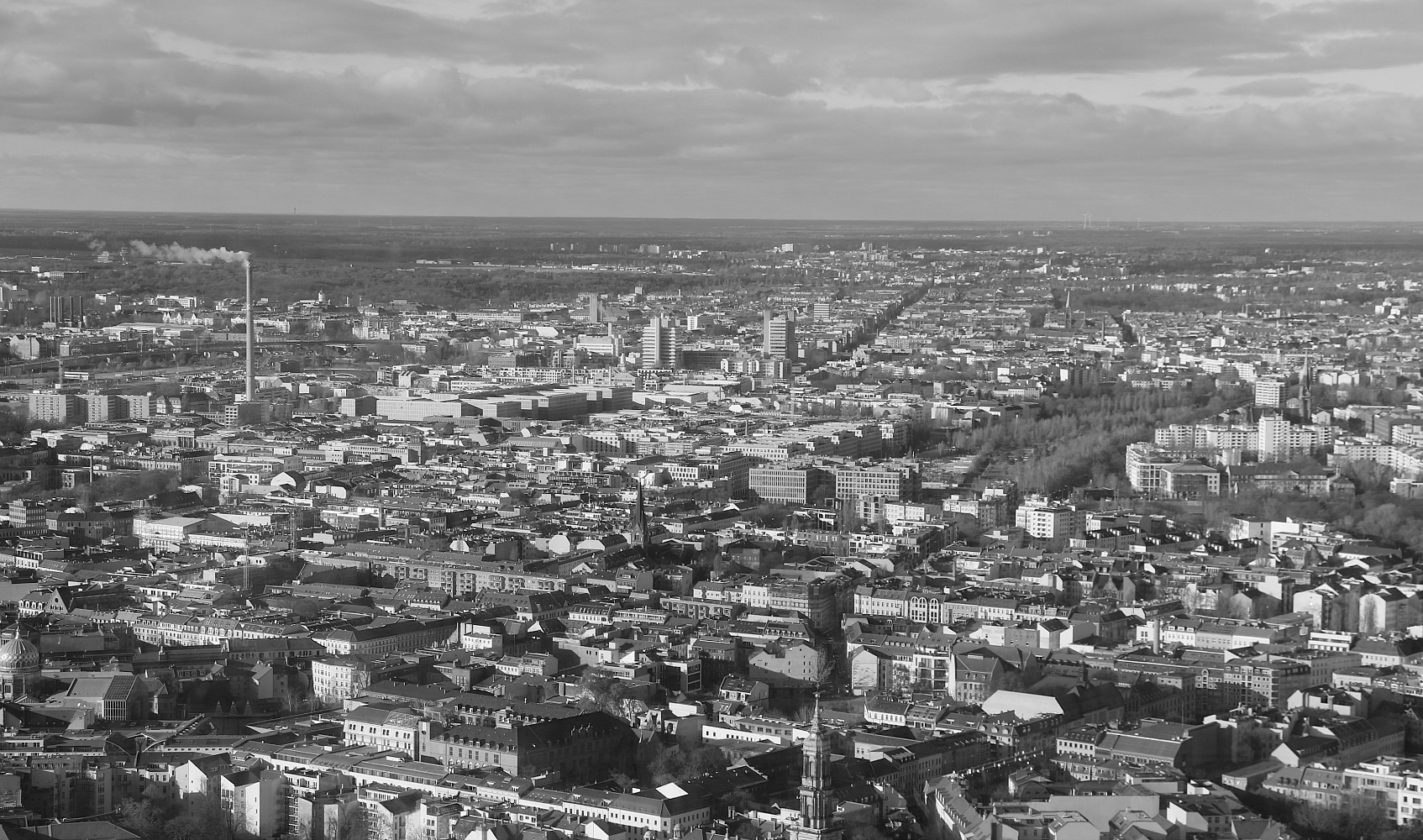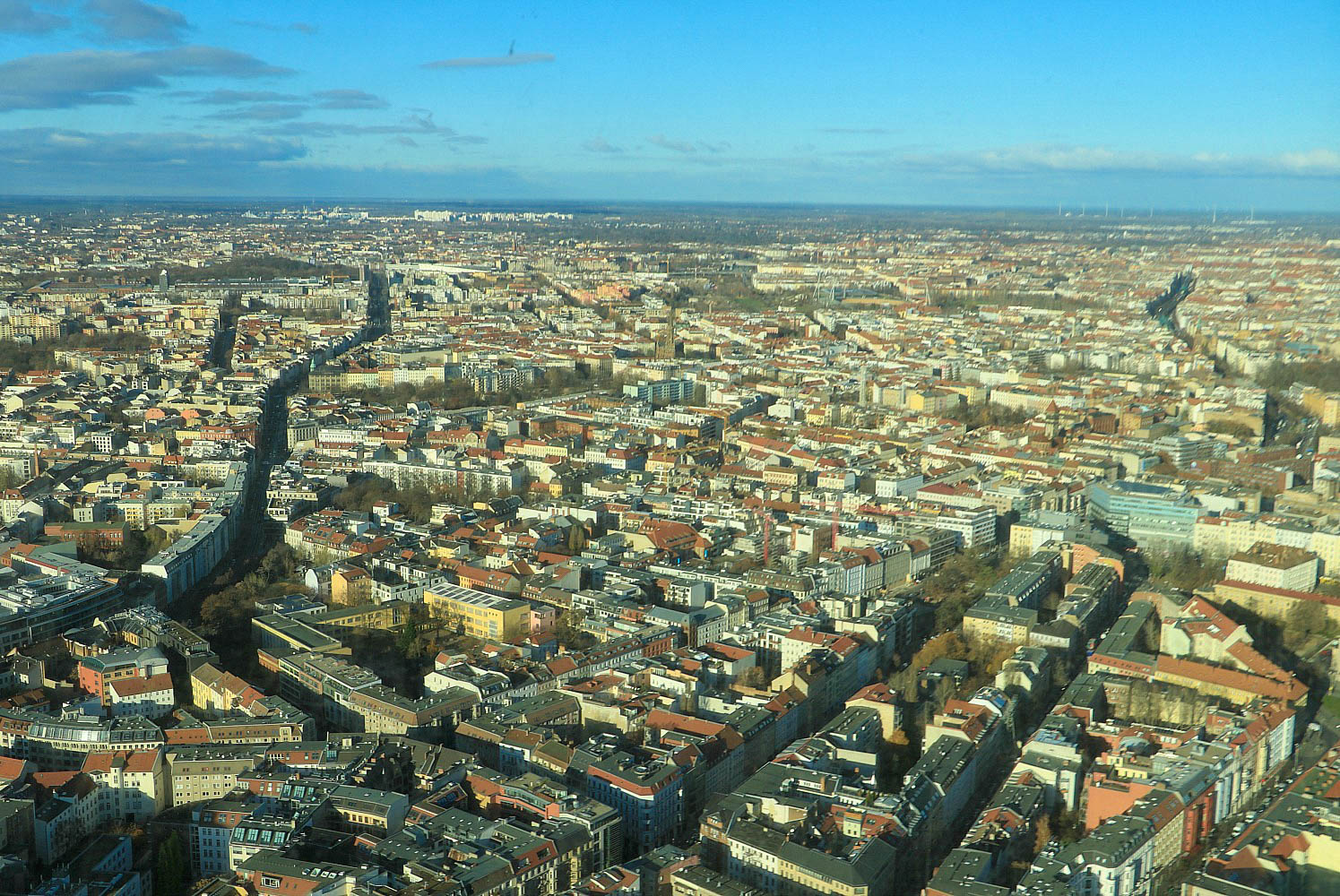 Disclaimer: Thank you to Jet2CityBreaks, Berlin Schoenefeld airport and Visit Berlin for a wonderful weekend. Opinions are as always our own.
Linking up with Mini Travellers for #MondayEscapes and Wander Mum for #CityTripping.