Before we became parents we'd often book holidays at the last minute. It doesn't happen so much these days with POD being at school but we do relish an impromptu break. As well as pre-planning the bigger holidays of course! That said this February we had an overwhelming desire to escape to the sunshine. While long haul destinations were certainly in the mix, in the end we opted for the Canaries over the half term period as it's only a four hour flight. The 'POD Father' and I visited Lanzarote some 8 years ago so it was exciting to be heading back to the island as a family. Plus we only had to wait three weeks before jetting off!
Our villa accommodation was through James Villa Holidays and situated on the outskirts of Playa Blanca in the south of Lanzarote. We shy away from touristy areas so the location of Villa Mercedes suited us perfectly. It was situated in a quiet location but with local amenities a short drive away when we needed them. The villa itself is well equipped with three bedrooms, two bathrooms and a spacious living area. The kitchen had an oven, hob, fridge/freezer, microwave and there's a washing machine too. Outside there's a private terrace with its own BBQ and the all important swimming pool which six year old POD couldn't wait to launch herself into!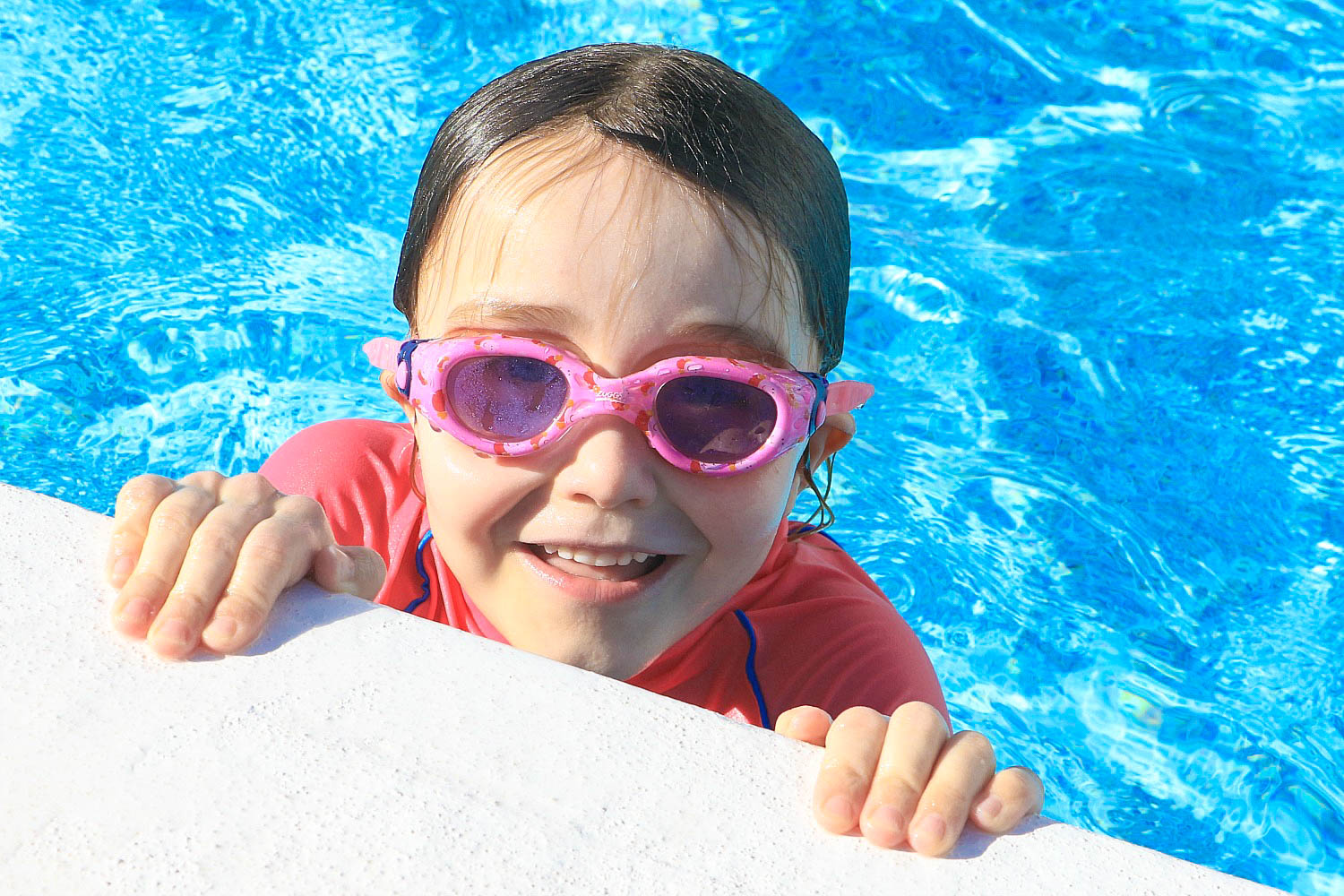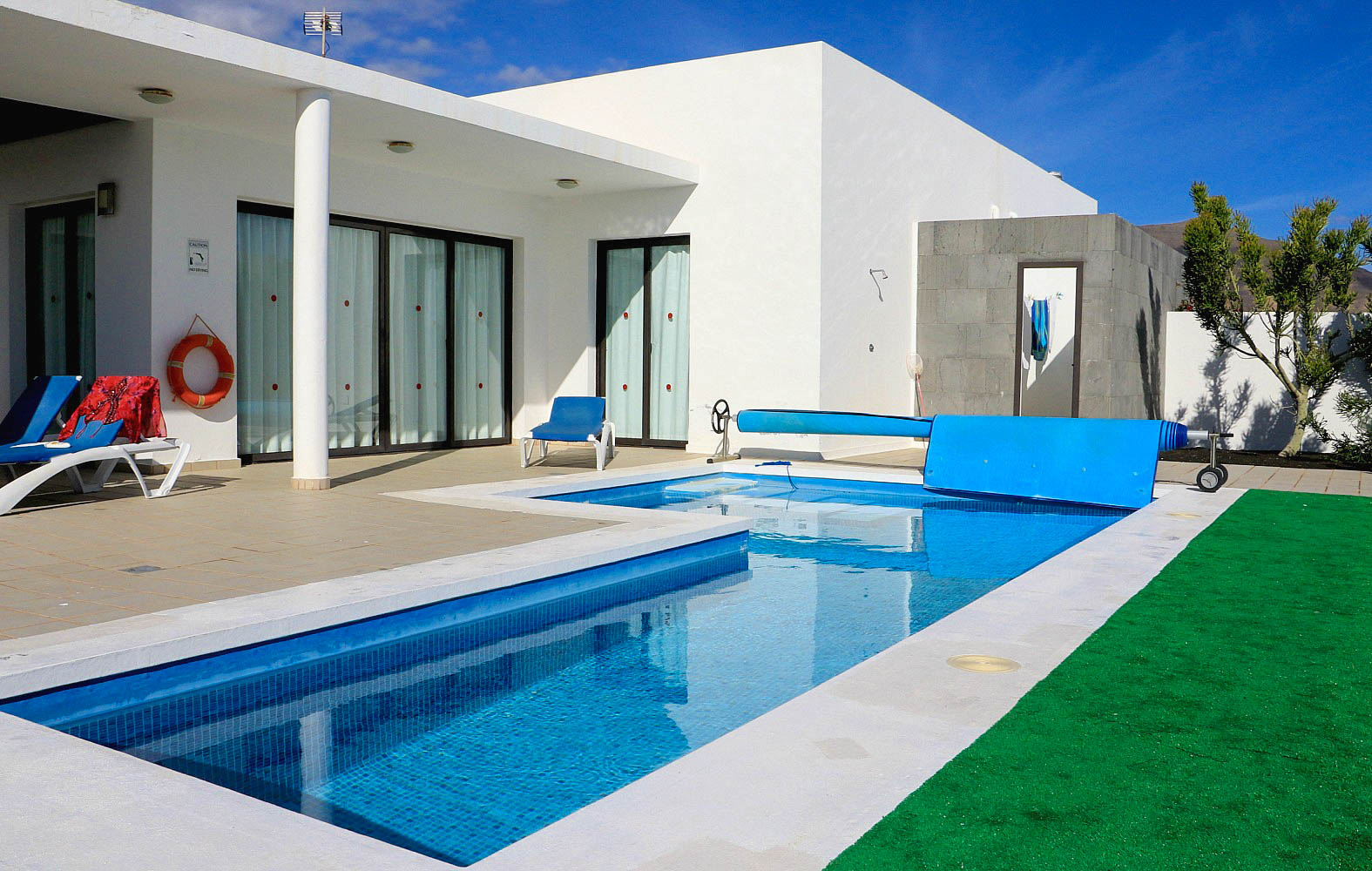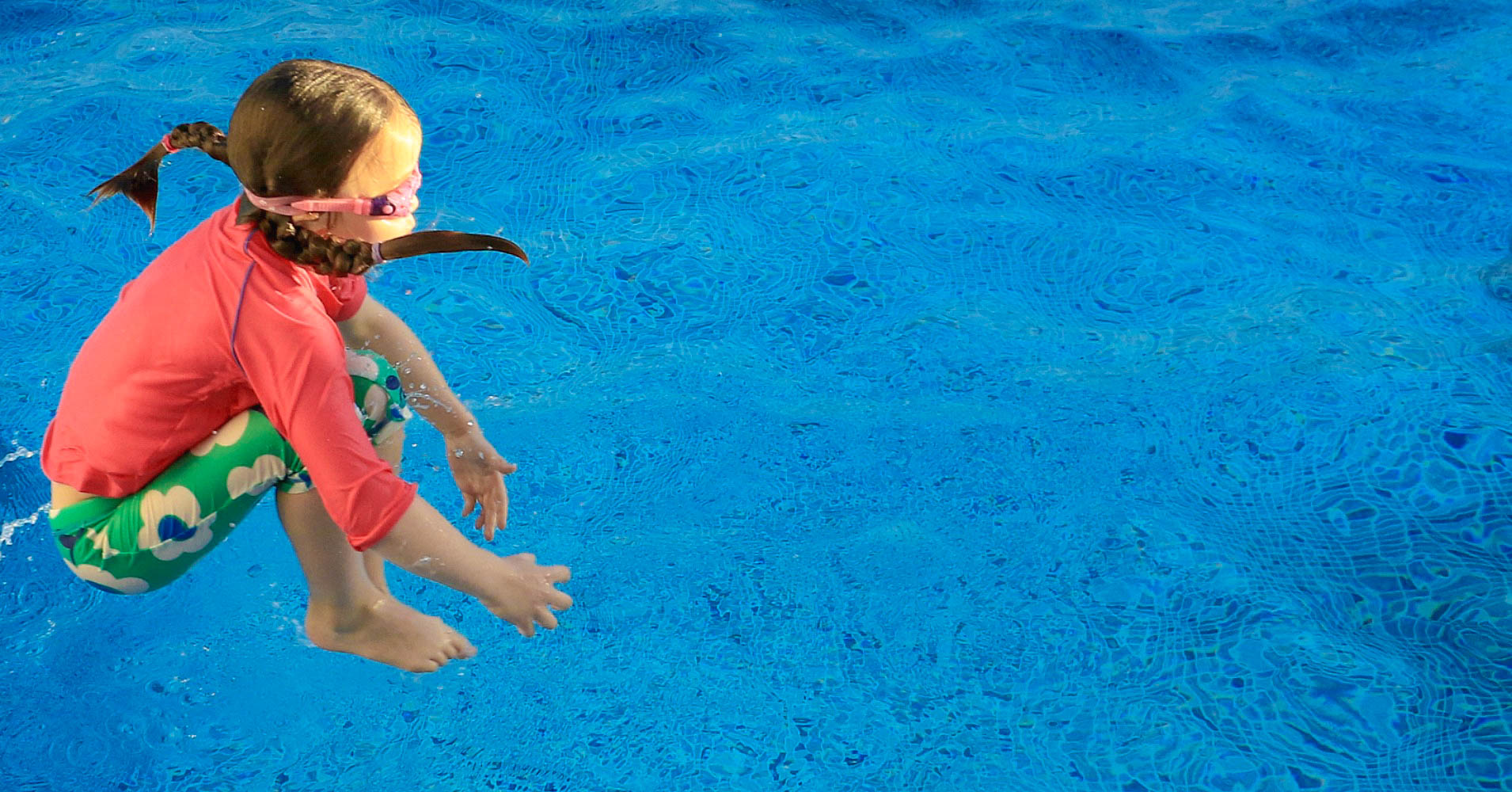 We were blessed with good weather for much of our stay, the woollies, coats and boots we arrived in soon replaced with summer attire, shades and sandals. The most glorious day was the one we spent by the pool – it was 25 degrees and there was barely a cloud in the sky. It was one of POD's favourite days and she spent much of it jumping in the pool, practising her strokes and larking around beneath the surface. We had her out of the pool for a rest regularly as she would have stayed in all day given the chance.
Most of our week was spent exploring the island in the Hertz car we hired. Last time we were in Lanzarote we stayed at Club La Santa in the west with our exploits outside the resort fairly limited. Mainly because we played a lot of tennis in the sunshine! A car really is essential in Lanzarote as it meant we could discover parts of the island we'd not seen before. Not just in the south but the north too.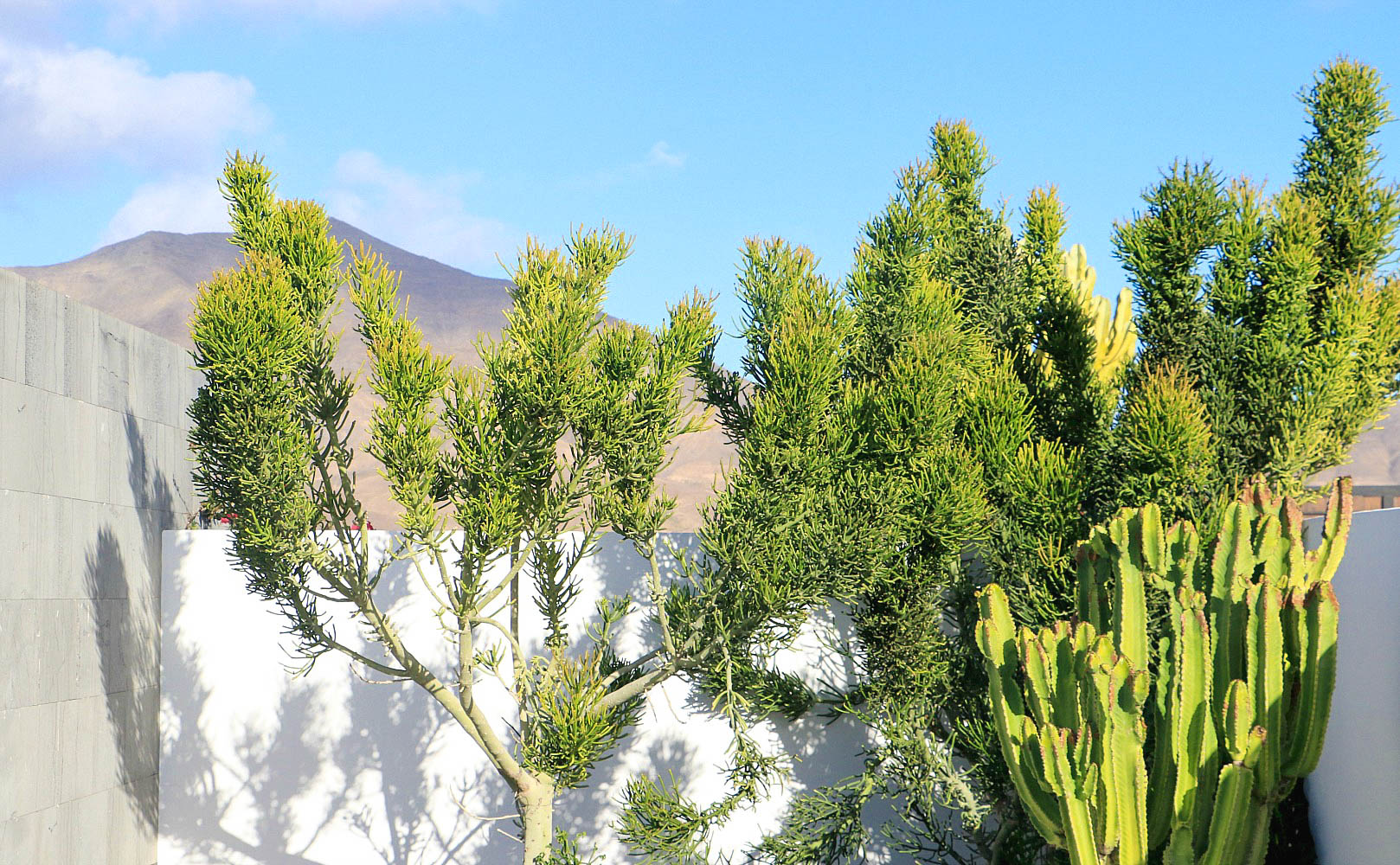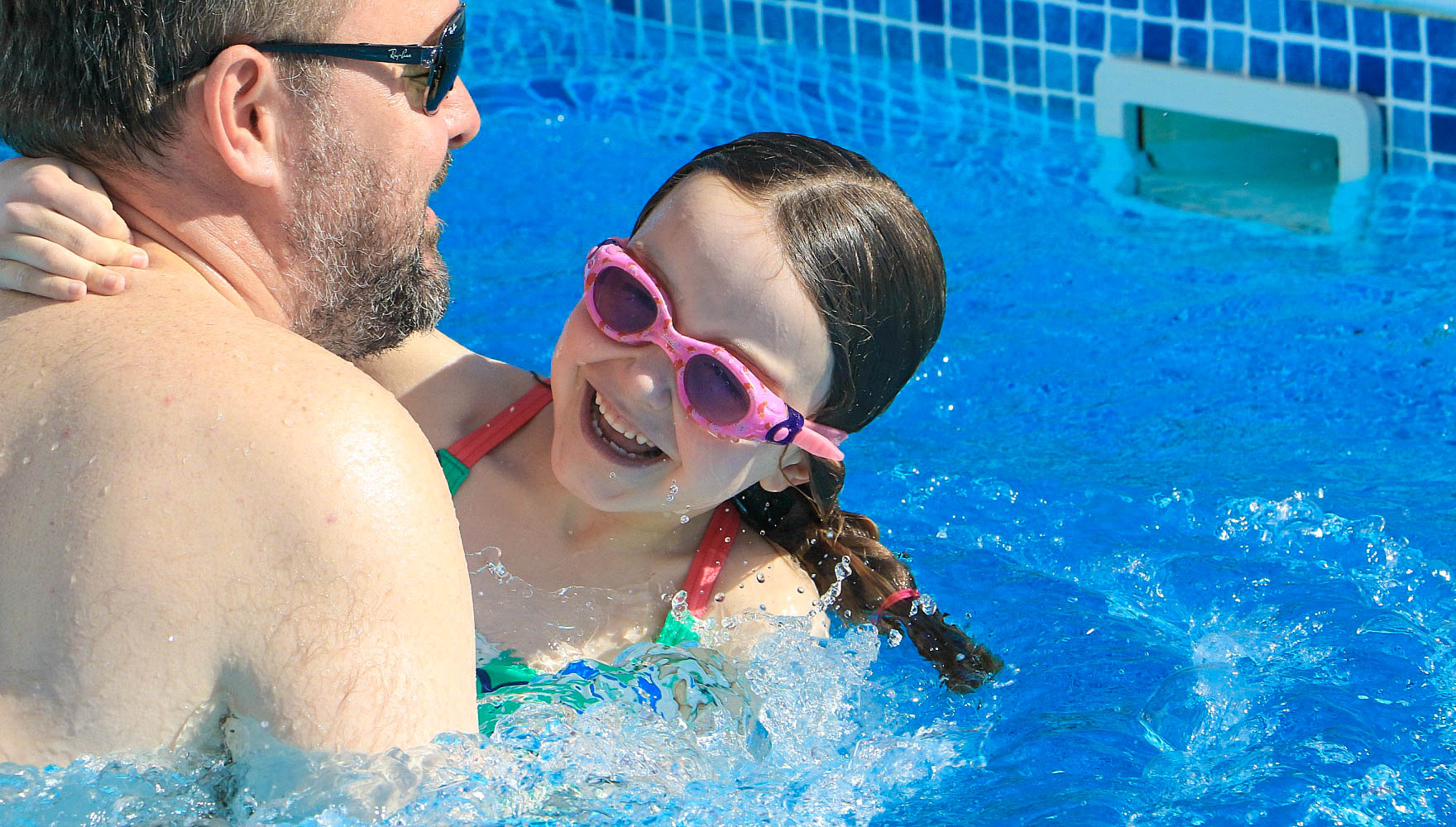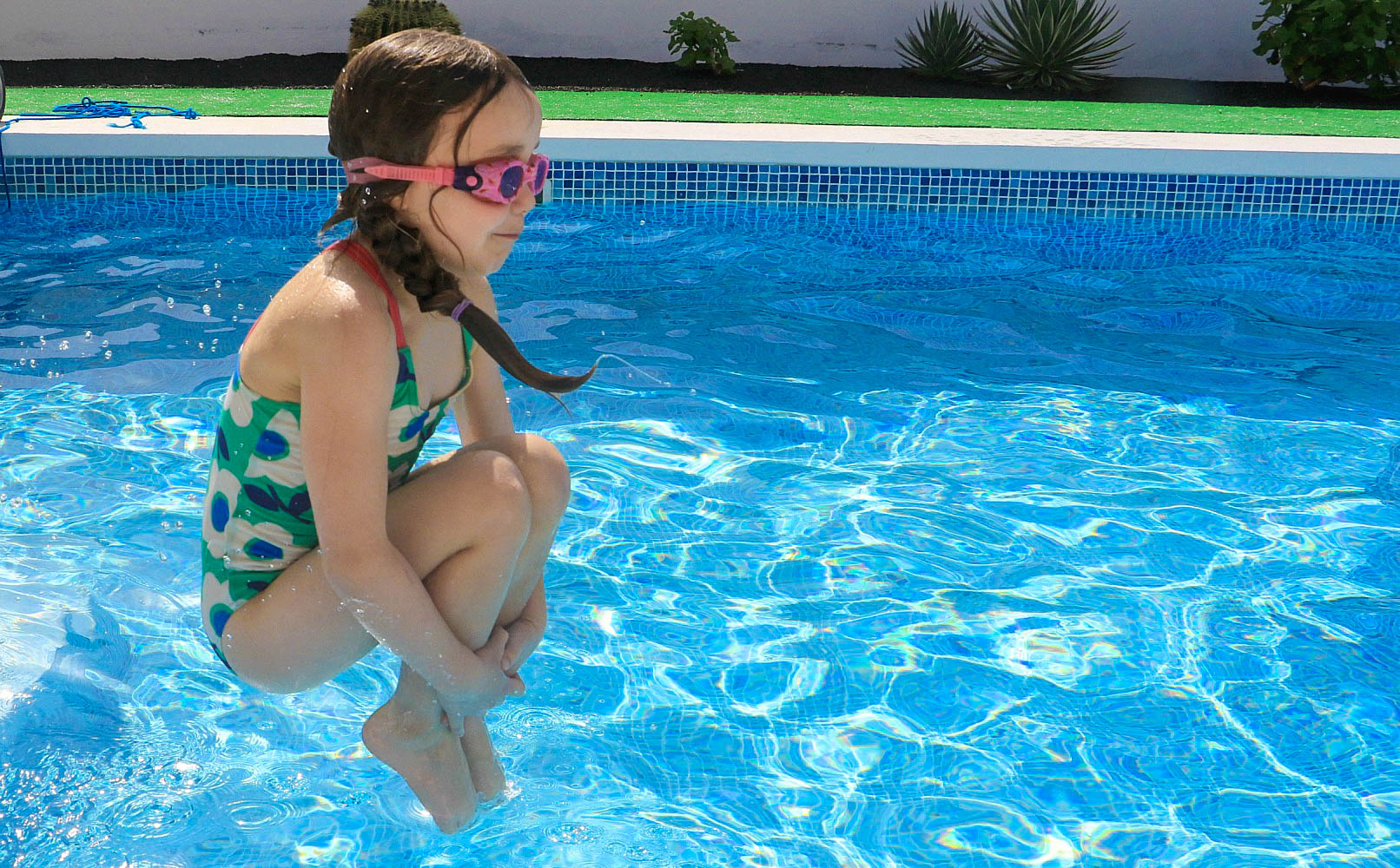 Having familiarised ourselves with the area, our first stop was Teguise – passing many of the island's vineyards en route. We'd picked this ancient town as it was the capital of Lanzarote for some 500 years. While that might not sound appealing it's the prettiest of villages with cobbled streets and whitewashed buildings. We would have loved to have seen the Sunday market and how it transforms Teguise when it's descended on by the masses. To us it was quiet and beautiful spot, a great place to enjoy freshly cooked tapas amid the February sunshine. We ended up going back on our last day for warm croissants, coffee and squeezed orange juice.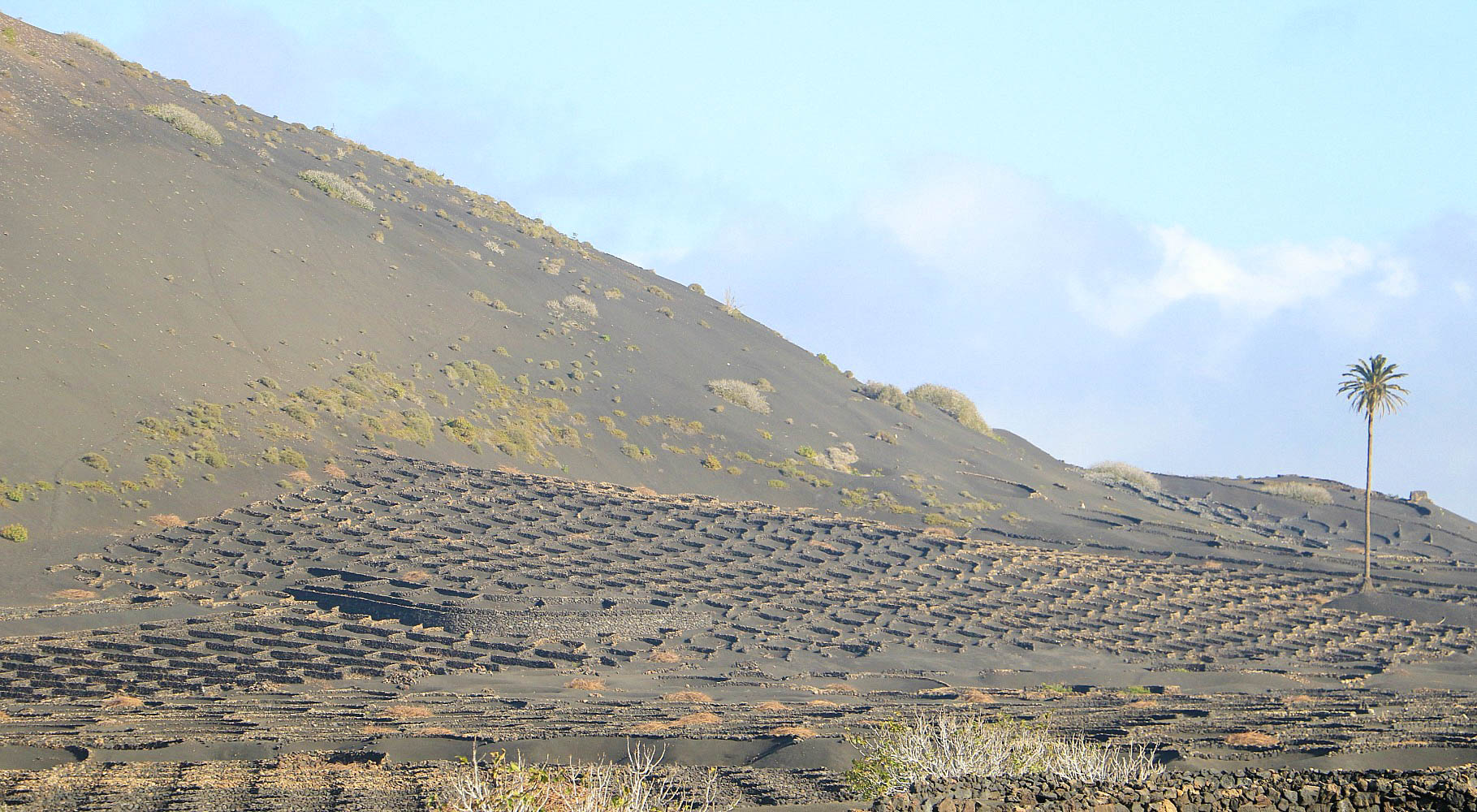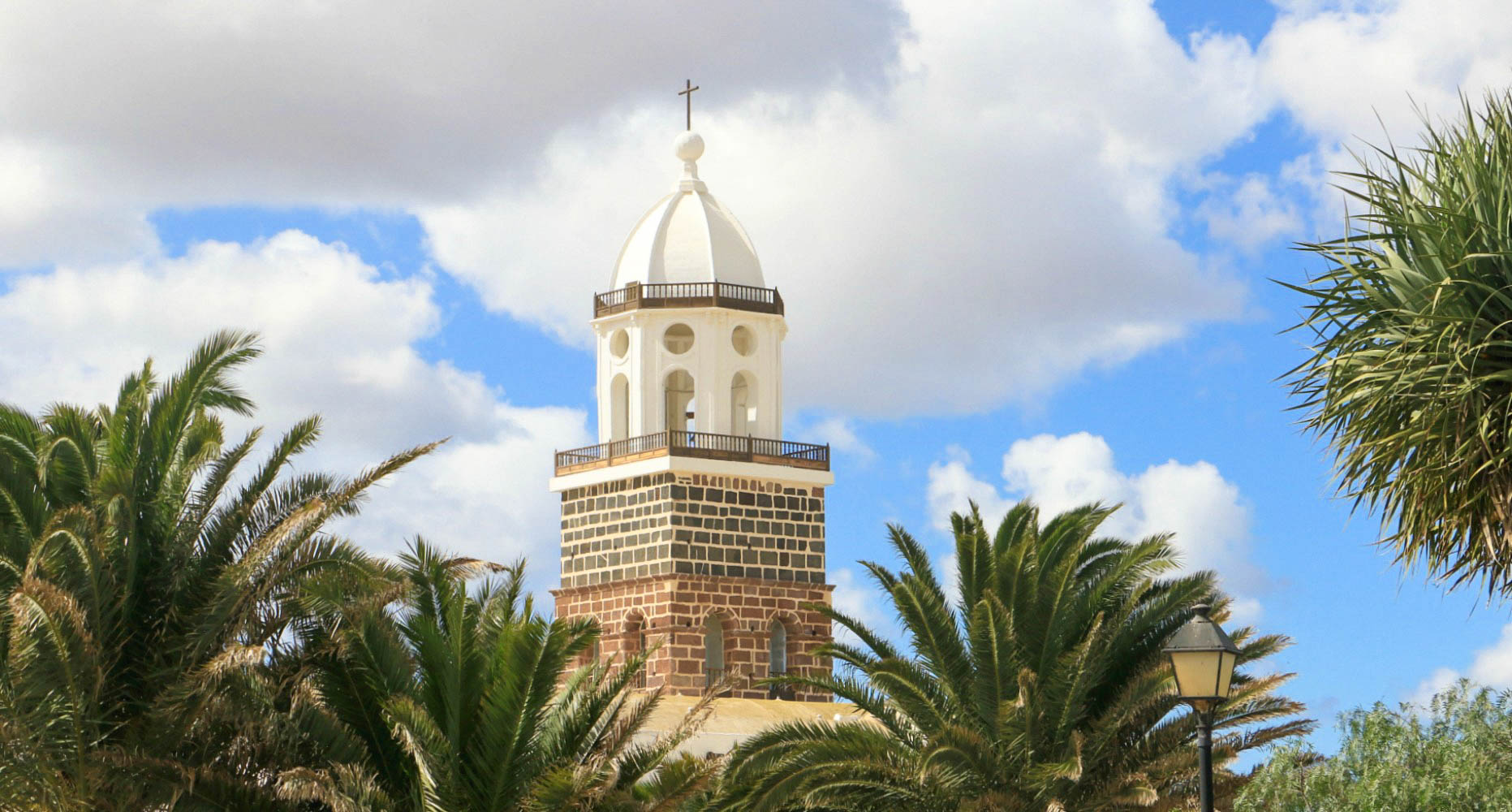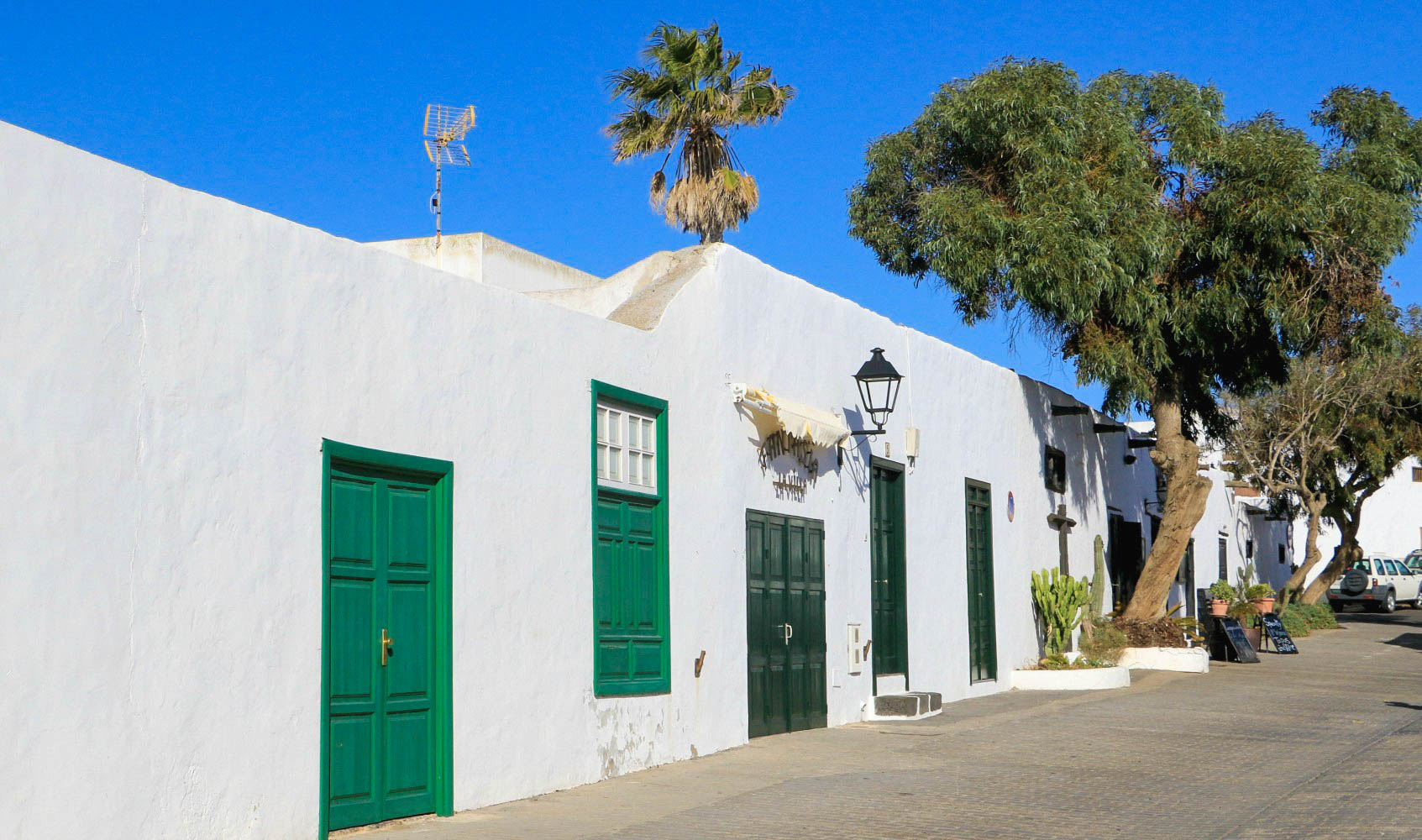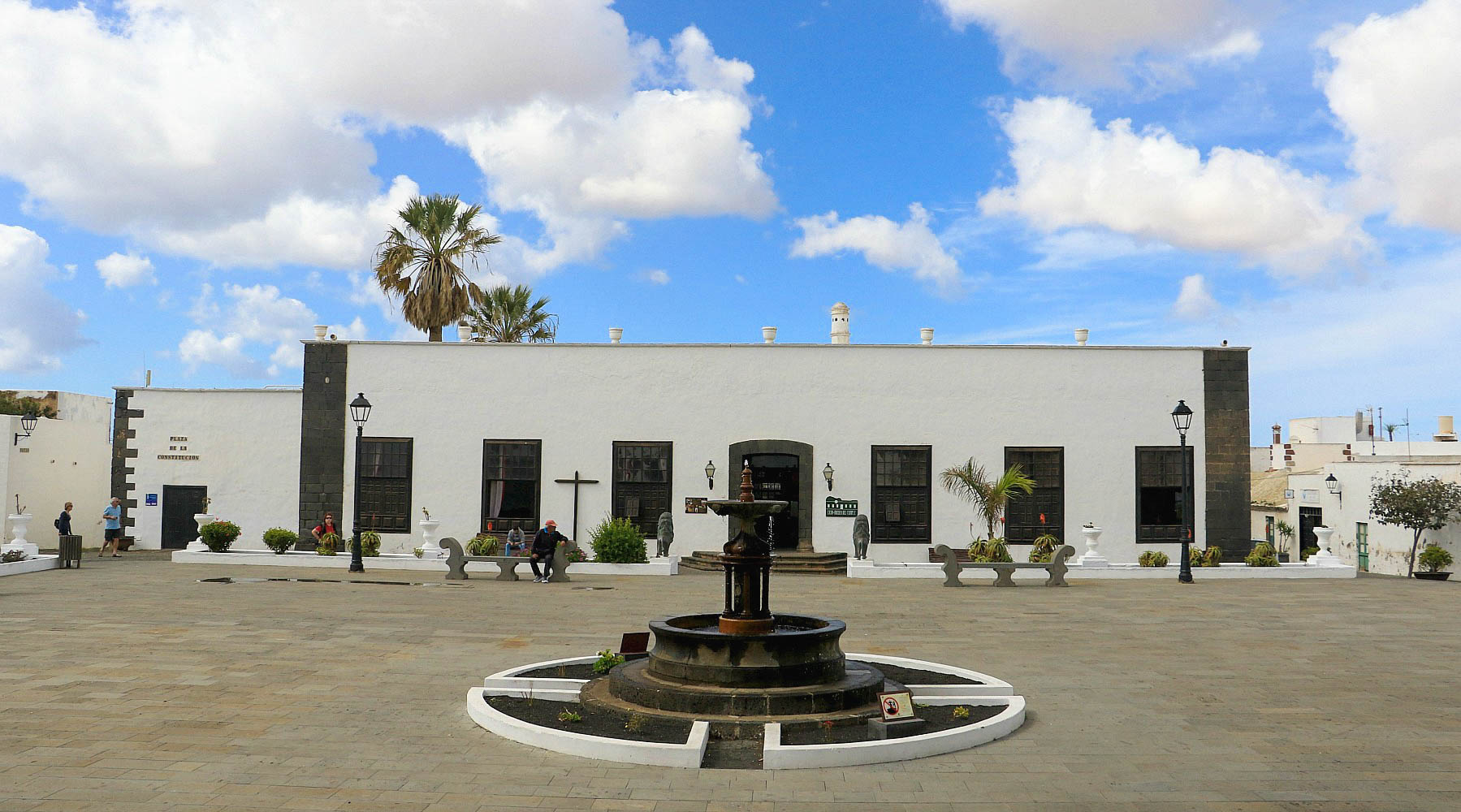 While in Teguise, we visited the Castillo Santa Barbara. Situated on Mount Guanapay, it was originally built as a watch tower to protect islanders from pirates And privateers such as Sir Francis Drake who was known as 'The Dragon' by the Spanish at the time. It's rumoured there's a tunnel that connects the castle to the town which the locals could head to when being invaded. We didn't find that but it's a fascinating museum and the views from the top are magnificent.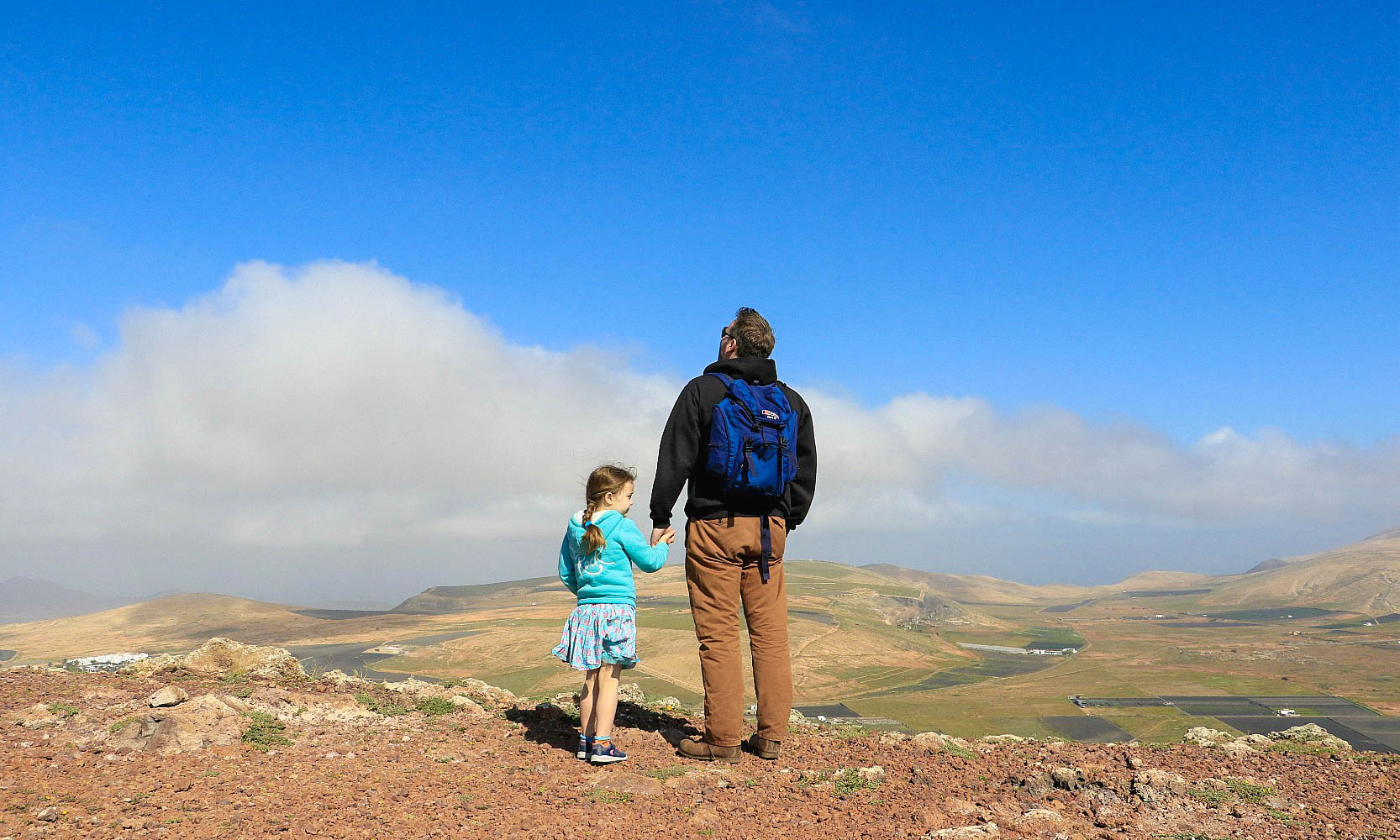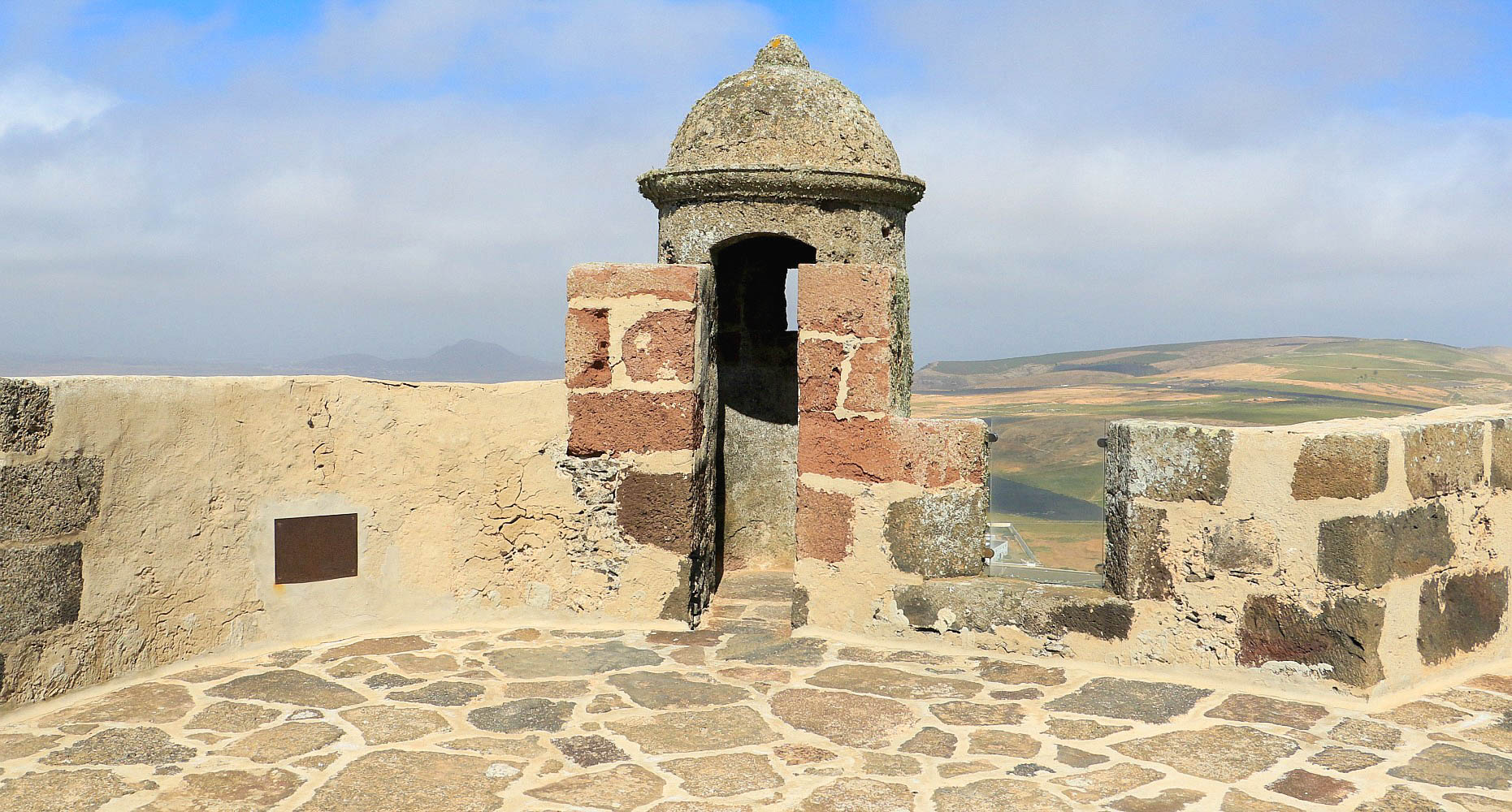 There are some superb beaches in Lanzarote and we visited a couple of the best ones. Firstly Playa de Papagayo which is situated at the end of a 4km dirt track with pot holes! It's worth the drive though (you can also reach it by boat) as it's a wonderful cove shrouded by cliffs with white sands and clear waters. POD adored jumping the waves there and it made for some lovely GoPro footage (you can see our film below). We also headed over to Famara which is a long and quiet beach, as well as being a popular location for surfers.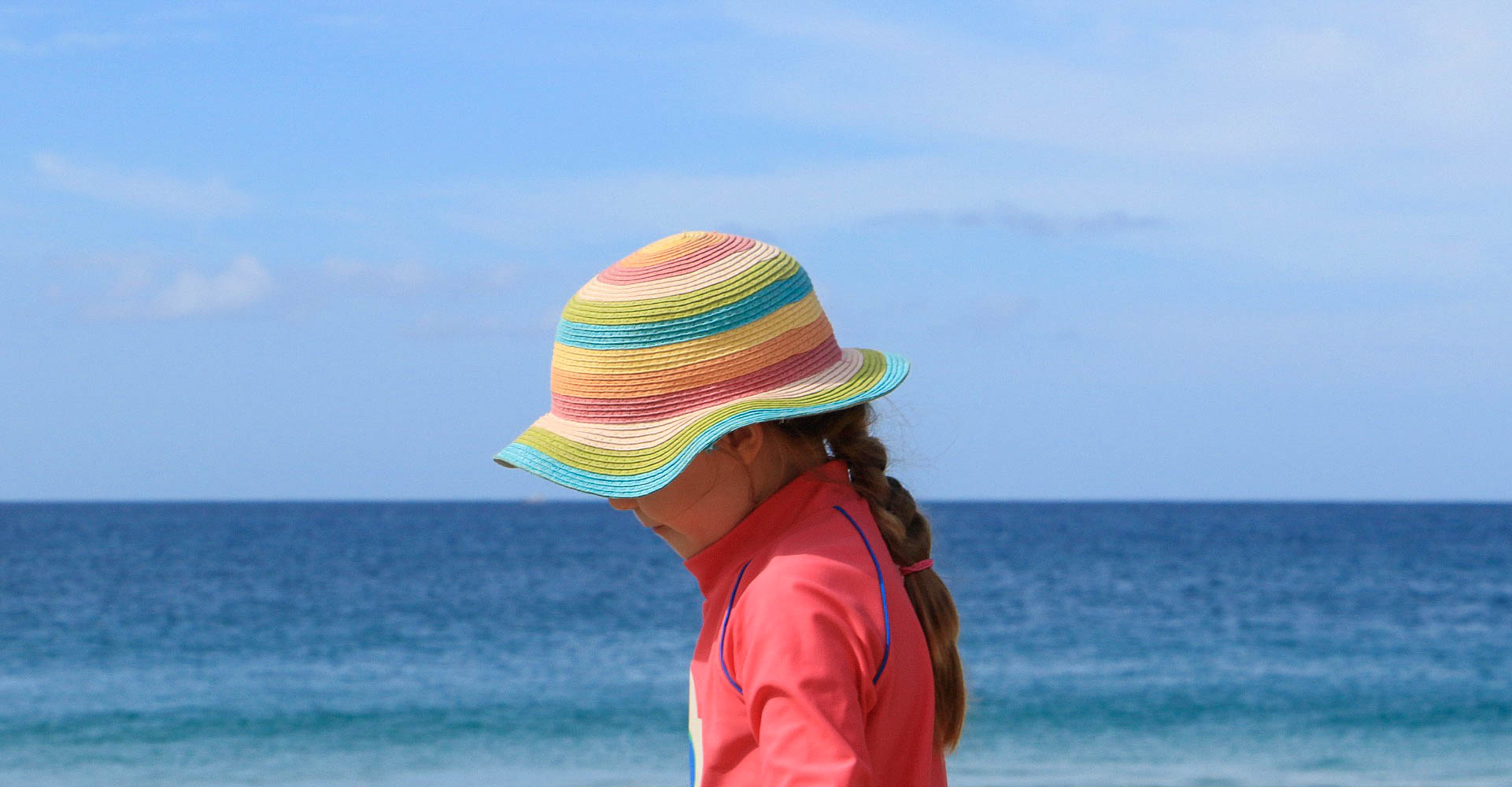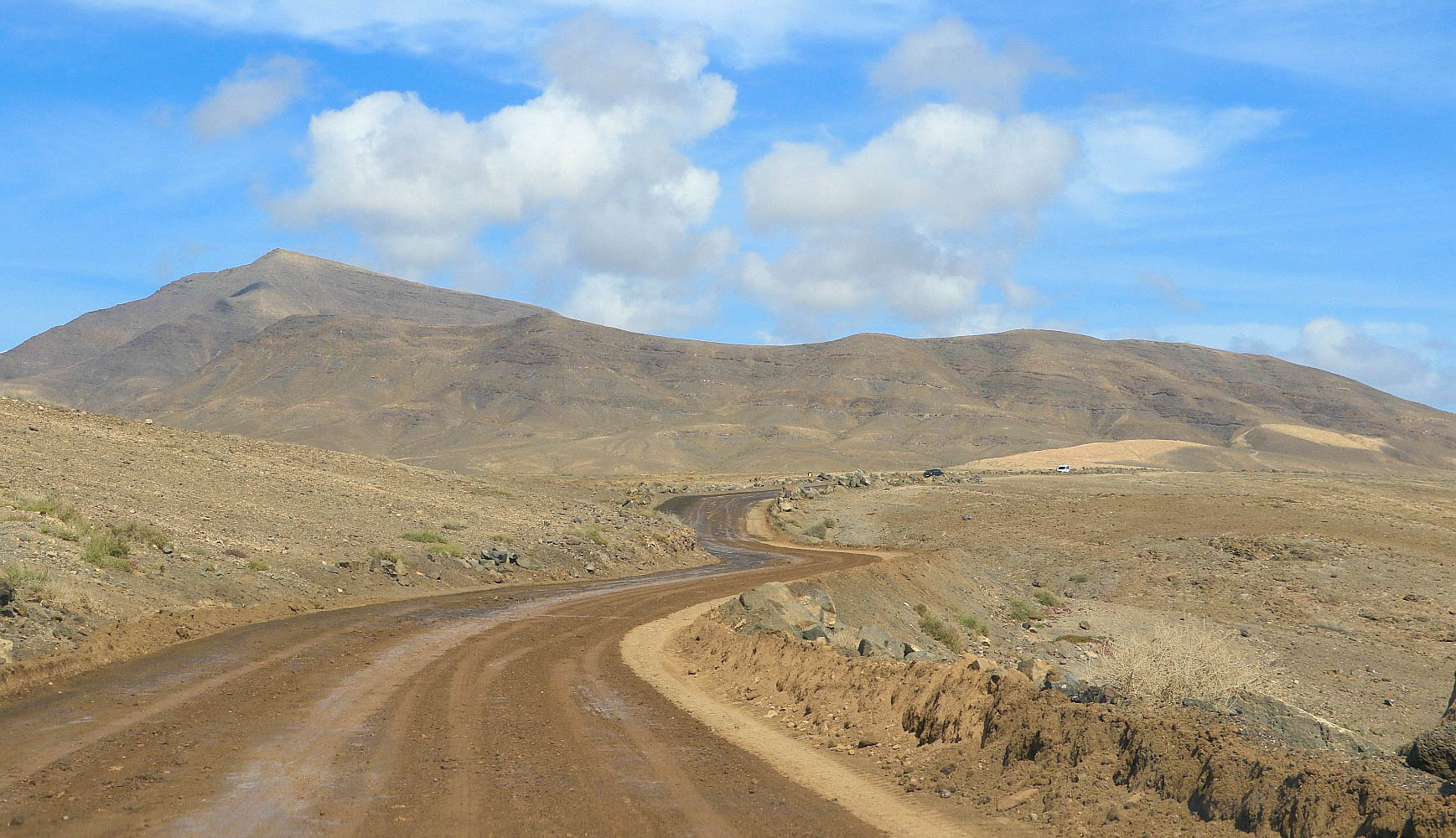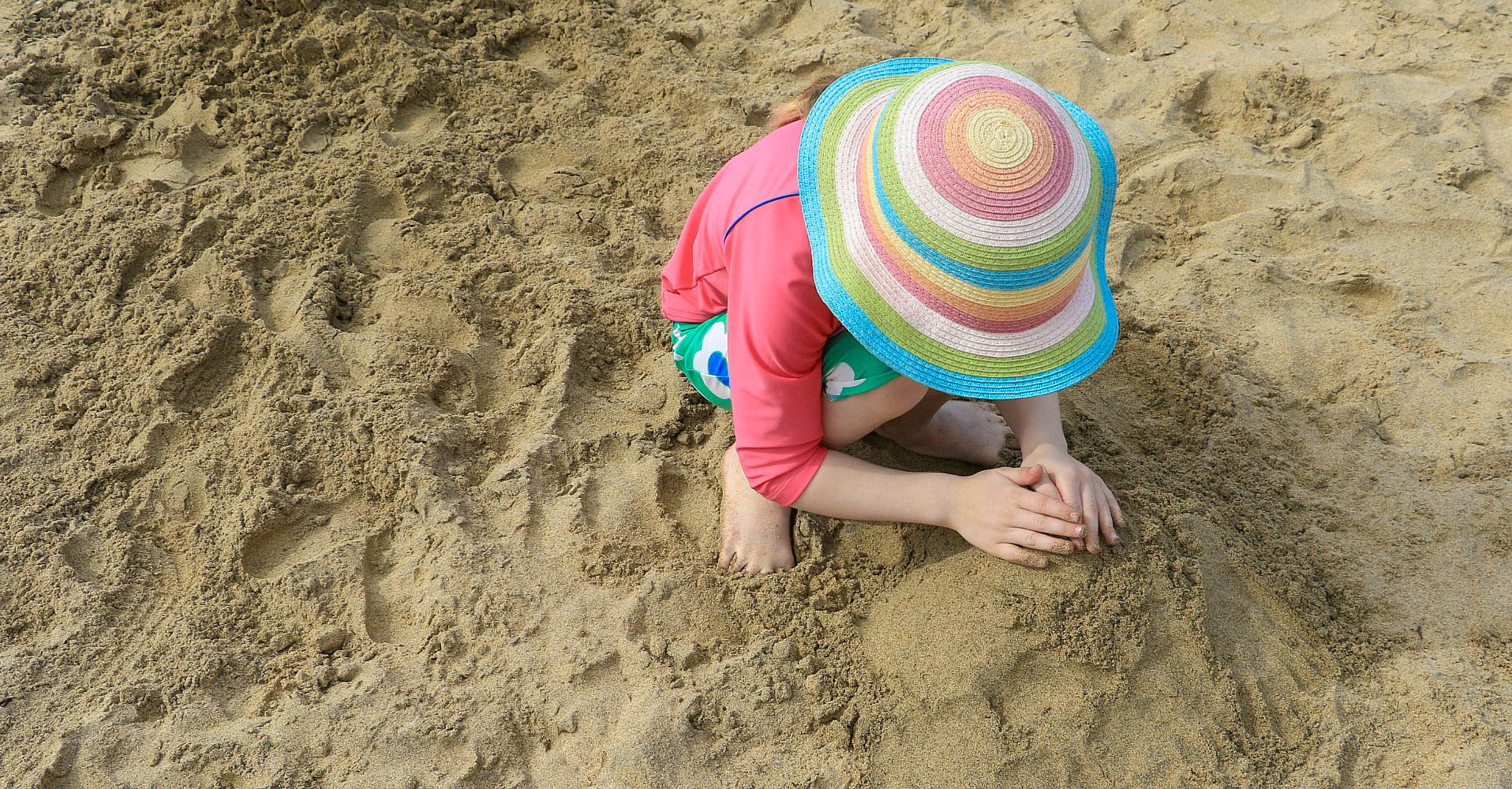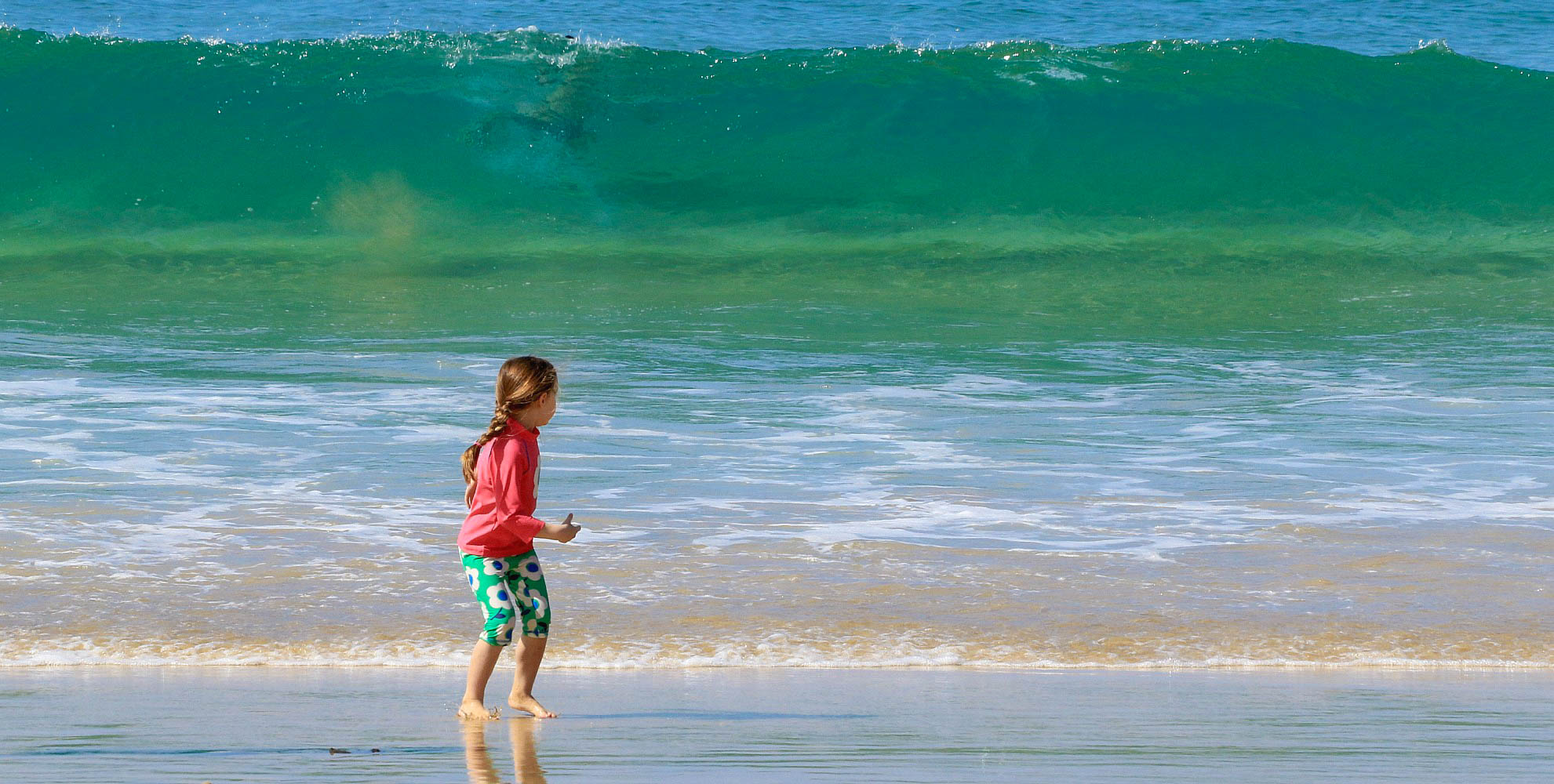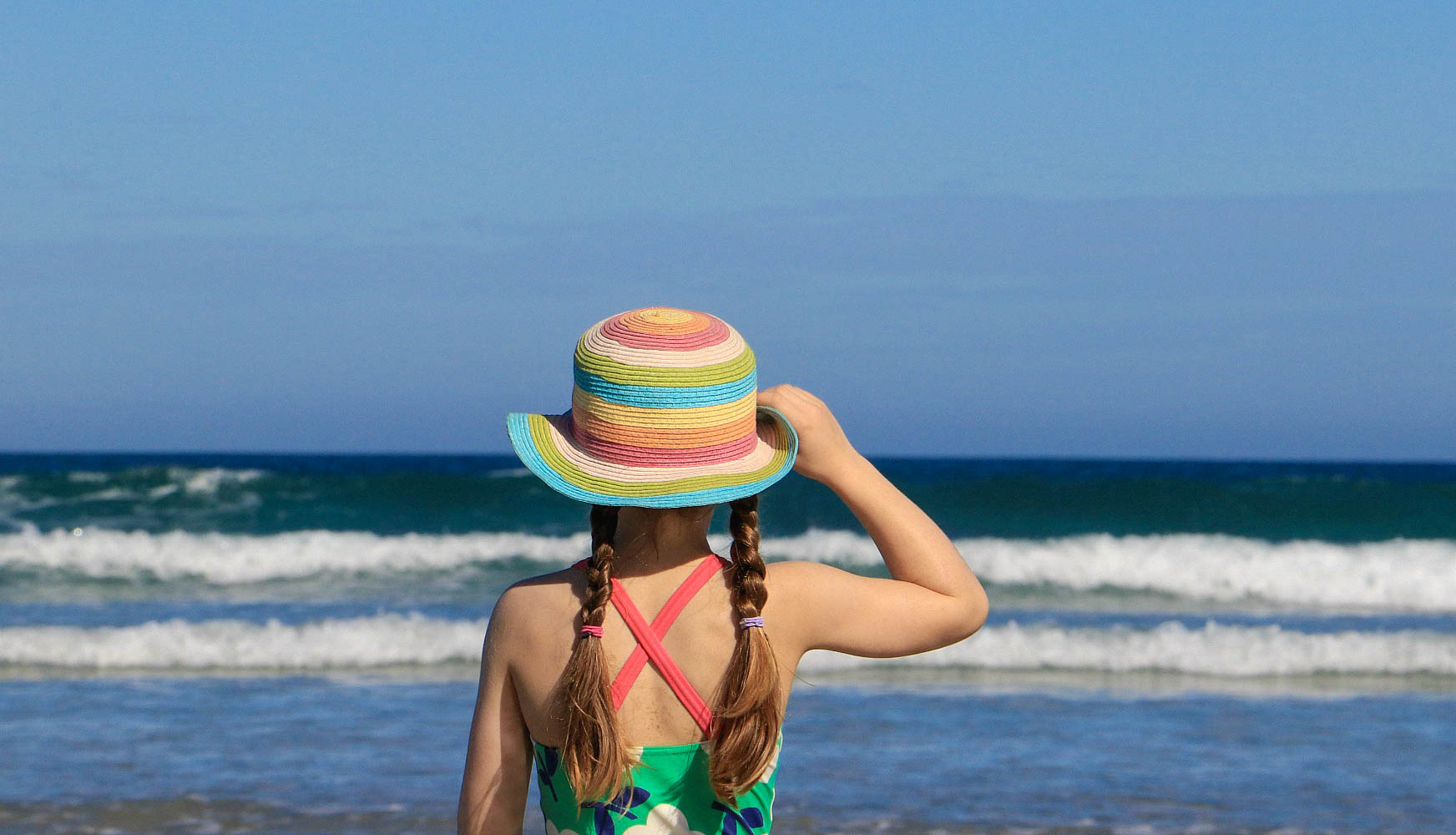 The Montañas del Fuego (Fire Mountains), in the Parque Nacional de Timanfaya, are a must if you're in Lanzarote. They were created in the 1700's when more than a hundred volcanoes, covering 50 km², devastated this part of the island. There have been no eruptions for almost 200 years due to low rainfall, the area is much as it was after the eruptions. We visited the martian looking landscape, as we did when we were last in Lanzarote, and it's much the same. You can see demonstrations of how hot the area is when dry bush is placed in a hole and catches on fire immediately. Water poured into bore holes also erupts seconds like a mini geyser.
We went on a bus tour too as you can see the solidified lava and craters as they were all those years ago. It's quite surreal but incredible to see. We arrived at the Parque Nacional de Timanfaya shortly after it opened and I'd recommend doing this, there was a long queue of cars waiting to get in when we left. It really is a must see and a stark contrast to the lush landscape across the North of Lanzarote. After the Fire Mountains, we paid Los Hervideros a visit. It's an area with a strange stretch of cliffs and underwater caves which have been affected by lava and erosion. Close to Los Hervideros are the green waters and black sands of El Golfo although we didn't visit these on this occasion having explored the area on our last visit.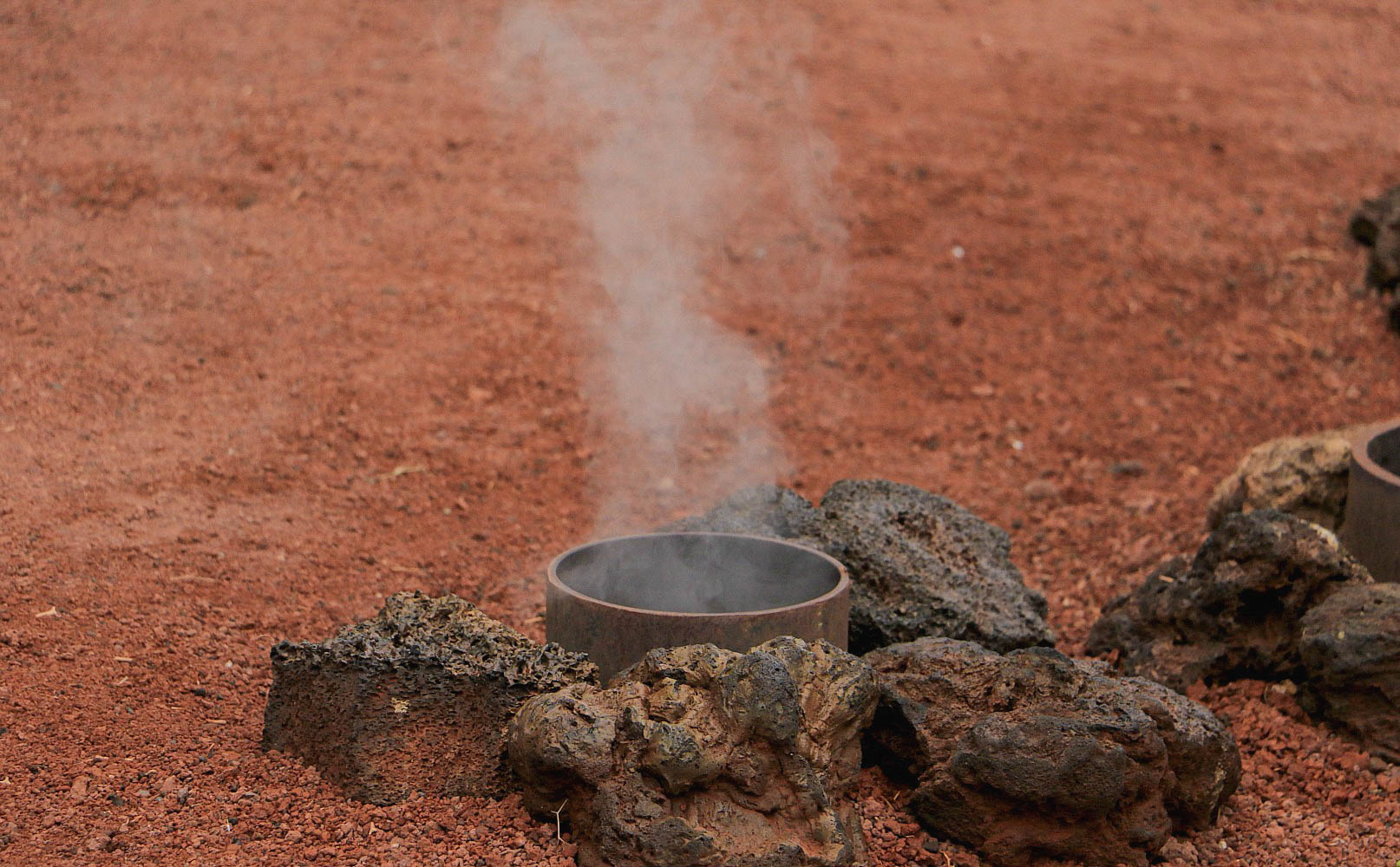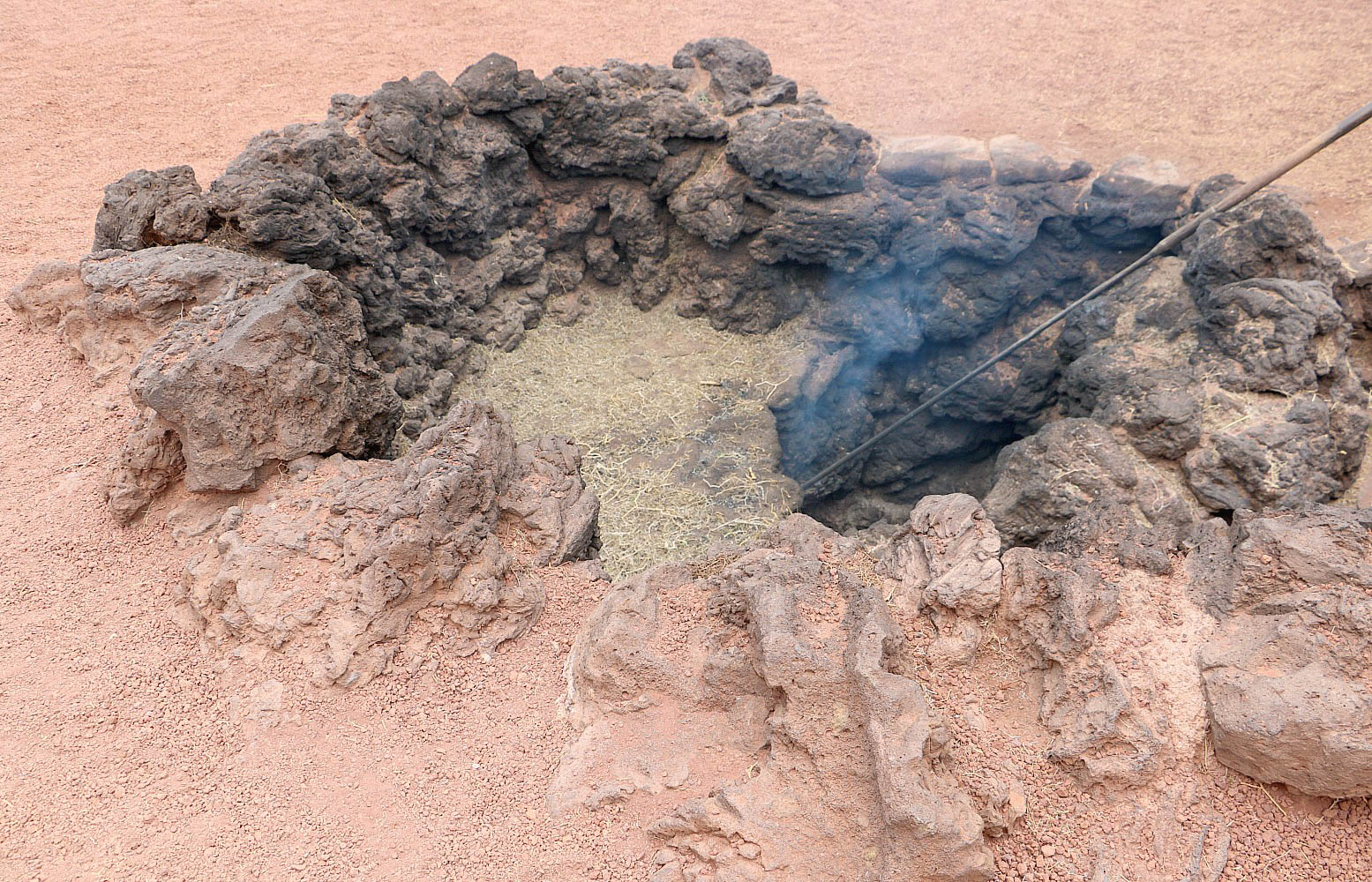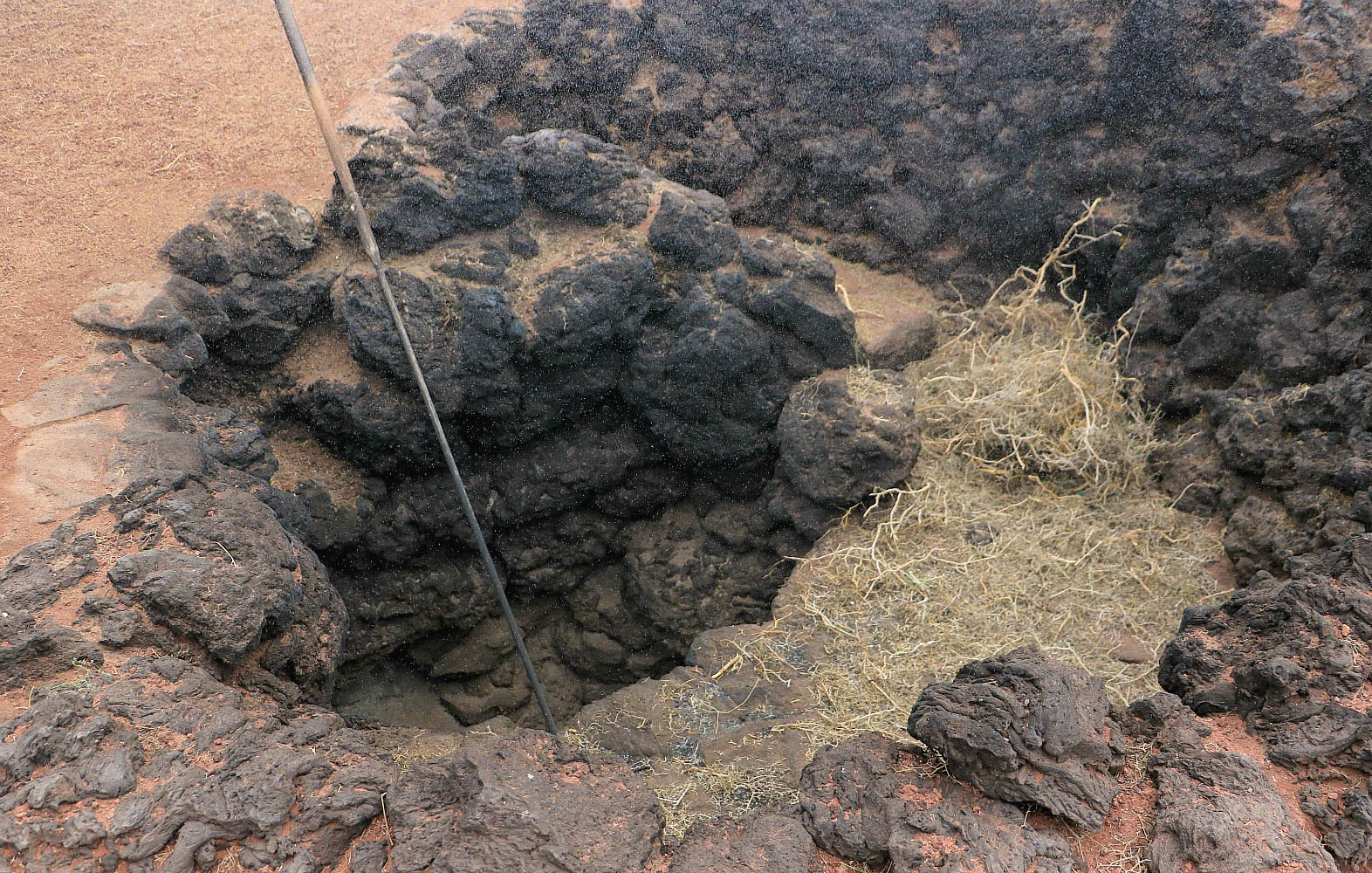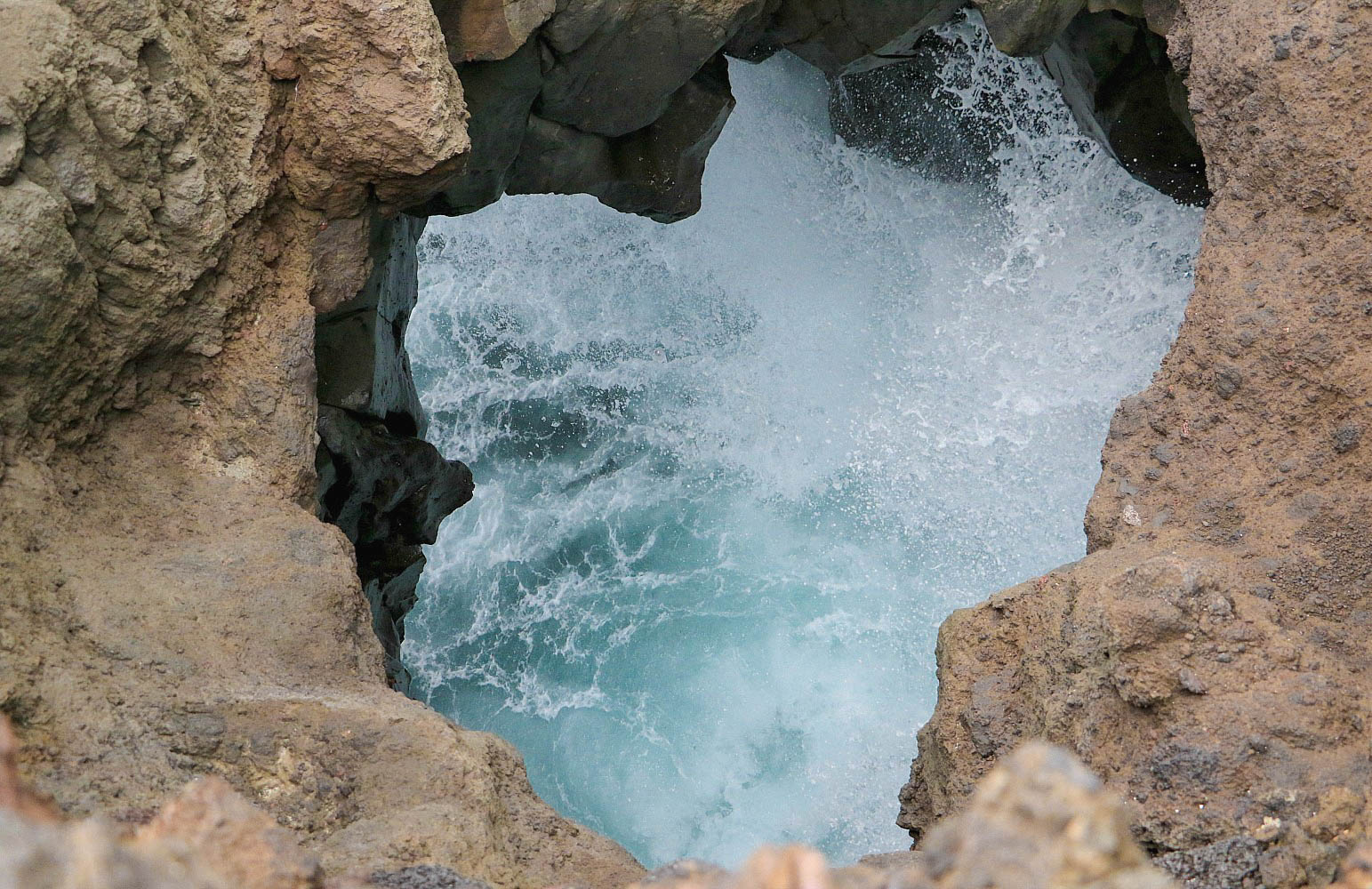 The renowned artist and architect Cesar Manrique is hugely influential in Lanzarote. We had several attractions of his to visit although we physically couldn't fit them all in. We missed the Cesar Manrique Foundation, museum and green caves but did get to see the immense Jardin de Cactus, Mirador del Rio and Jameos del Agua.
In the meantime, we thought you'd like to see the vlog we made of our holiday. It was great fun to put together and POD clearly enjoyed waving underneath the water!