Of all the countries we've travelled to, Venezuela remains one of the most memorable. And it wasn't just the ten flights in ten days either. Our first 24 hours in South America saw us exchange currency in the airport car park, stay in a hotel with armed guards and leave the majority of our luggage with strangers. But it was an incredible trip and we did so many awesome things while we were there. Here are our top five.
Camp out in the jungle
Having left our suitcases in a shack, we headed off in a canoe across by La Laguna de Canaima with just a backpack between us. The powerful Salto Ucaima, Salto Golondrina, Salto Wadaima and Salto Hacha waterfalls providing the most spectacular backdrop. Little did we know the rest of our belongings, including our passports, would end up in a black bin bag albeit just while we were walking behind the impressive Salto Hacha waterfall. What a magnificent start to 3 days in the Venezuelan jungle.
Campamento Tiuna is just one of the camps in the area run by Pemon Indians who live in Canaima National Park. We had magnificent views of the tepuis (table top mountains) with the area only reachable by air so largely untouched. We were even saved from mosquitoes as they don't like the tannin in the river which makes it look like tea. The set up was pretty basic. Two huts had bunk beds (we were lucky to bag one of those) with everyone else sleeping in hammocks. There were showers but no hot water so that was something we had to get used to pretty sharpish. Staying with the Pemon Indians provided us with a great insight into their culture and we were well looked after.
Take a curiara to the spectacular Angel Falls
Canaima National Park is home to the world's tallest waterfall – Angel Falls. It has a drop of 978m from the summit of the Auyan Tepui and a whopping 807m uninterrupted drop. With its location so remote, Angel Falls is only reachable by curiara (motorised canoe). It takes 4-5 hours to get there then there's an hour's hike up to the viewing point. We had two Pemon Indian guides with us and travelled with a lovely chilean family. The scenery along the Carrao River really was quite something with much to look at along the way. We'd come to jungle well equipped with hiking boots but in actual fact the rest of our party did the hour's trek in flip flops. There are lots of exposed tree roots though so it's worth covering those feet. When you arrive at the viewing point you can swim in the nearby pool if the water flow allows. It is a quite magnificent sight sitting there watching this waterfall drop so far down.
Walk behind the magnificent Sapo Falls
If you have an adventurous spirit, Venezuela is ideal. The scenery is seriously impressive and while Angel Falls will always be the highlight, if you're looking for an adrenaline rush Sapo Falls certainly falls into that category. Separated from the other waterfalls in the Canaima Lagoon, it's possible to take the trail behind it. Known as one of the most beautiful waterfalls in the region, and reportedly the one Daniel Day Lewis walked behind in Last of the Mohicans film, the volume of water almost takes your breath away. And that's before you take the path from from one side of the waterfall to the other.
I'll be honest I found some parts slightly terrifying but totally exhilarating at the same time. In essence you're walking what can only be described as a cliff path beside a giant curtain of water. Of course you get wet and it's quite noisy but it's an unimaginable experience. When you reach the sandy lagoon at the other end and look back at where you've just come from, your heart honestly misses a beat. Would I do it again? Absolutely although I'd take a GoPro with me so I could show you all what it's like.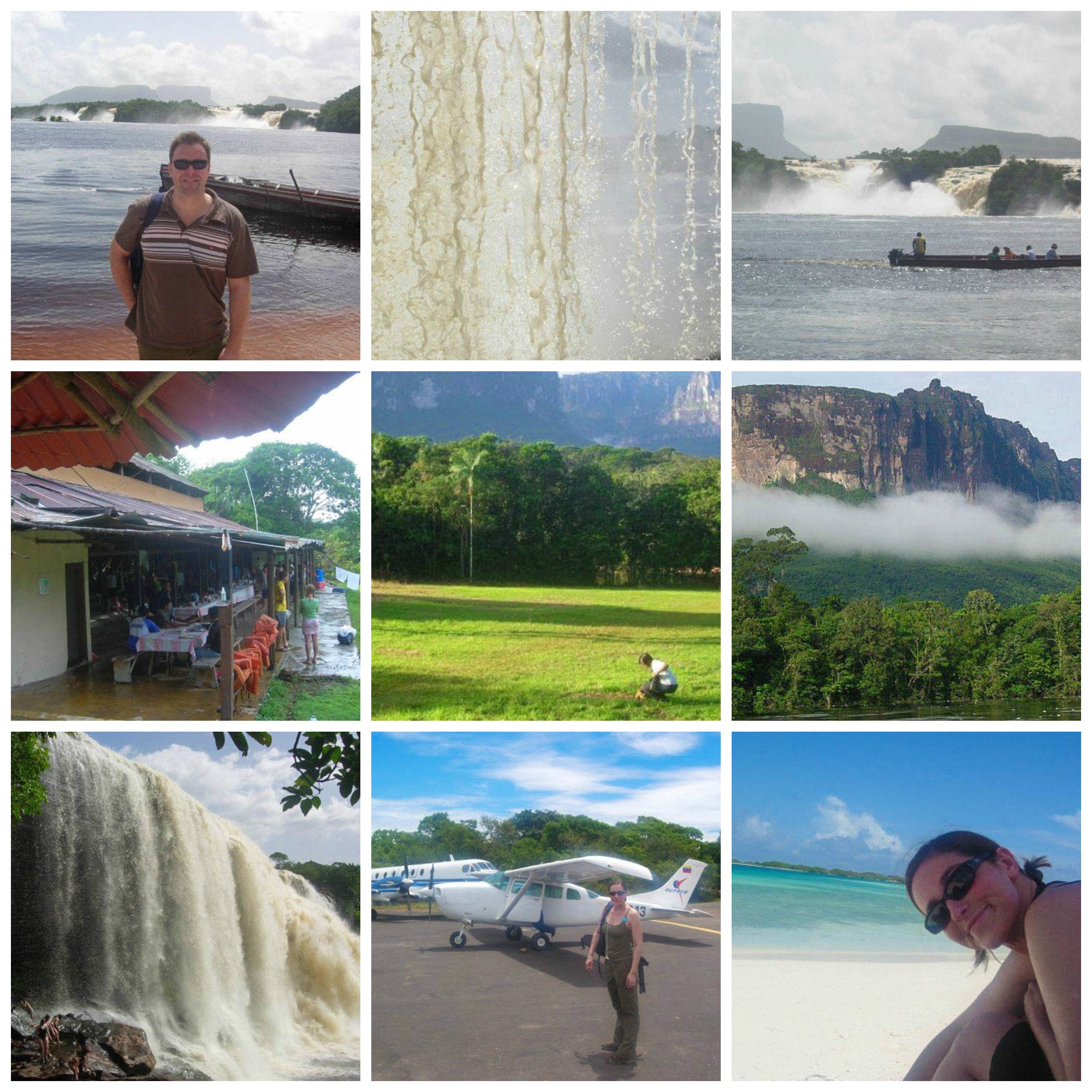 Catch a Cessna over the Canaima National Park
The Canaima National Park is situated on the border between Guyana and Brazil. Spanning 30,000 km2 (roughly the size of Belguim), 60% this remarkable landscape consists of the renowned tepui flat topped mountains. It is said to be one of the most remote and isolated parks in the world with the mountains millions of years old. It's only reachable by air so we left in a two seater Cessna which enabled us to take in not just the table top mountains but all the waterfalls and of course the dense jungle. When we arrived back in the lagoon, we picked up our suitcases ready for the next leg of our journey.
Visit the birthplace of Simón Bolívar
Cuidad Bolivar has huge historical significance in Venezuela as well as being the capital of the southeastern bolivar state. There are many reminders of its colonial past including an array of brightly coloured buildings. Angostura as it was originally known, thanks to the tree and subsequent Angostura bitters, was renamed after Simon Bolivar in 1846. He was a divisive character and a revolutionary who fought for liberty and equality. Ultimately he ended up having a country, city and a currency named after him. The top places to visit include the Plaza Bolivar and the Casa del Congreso de Angostura where Bolivar gave his famous inaugural speech. There's also the cathedral and blue Casa Piar on the northern side of the plaza.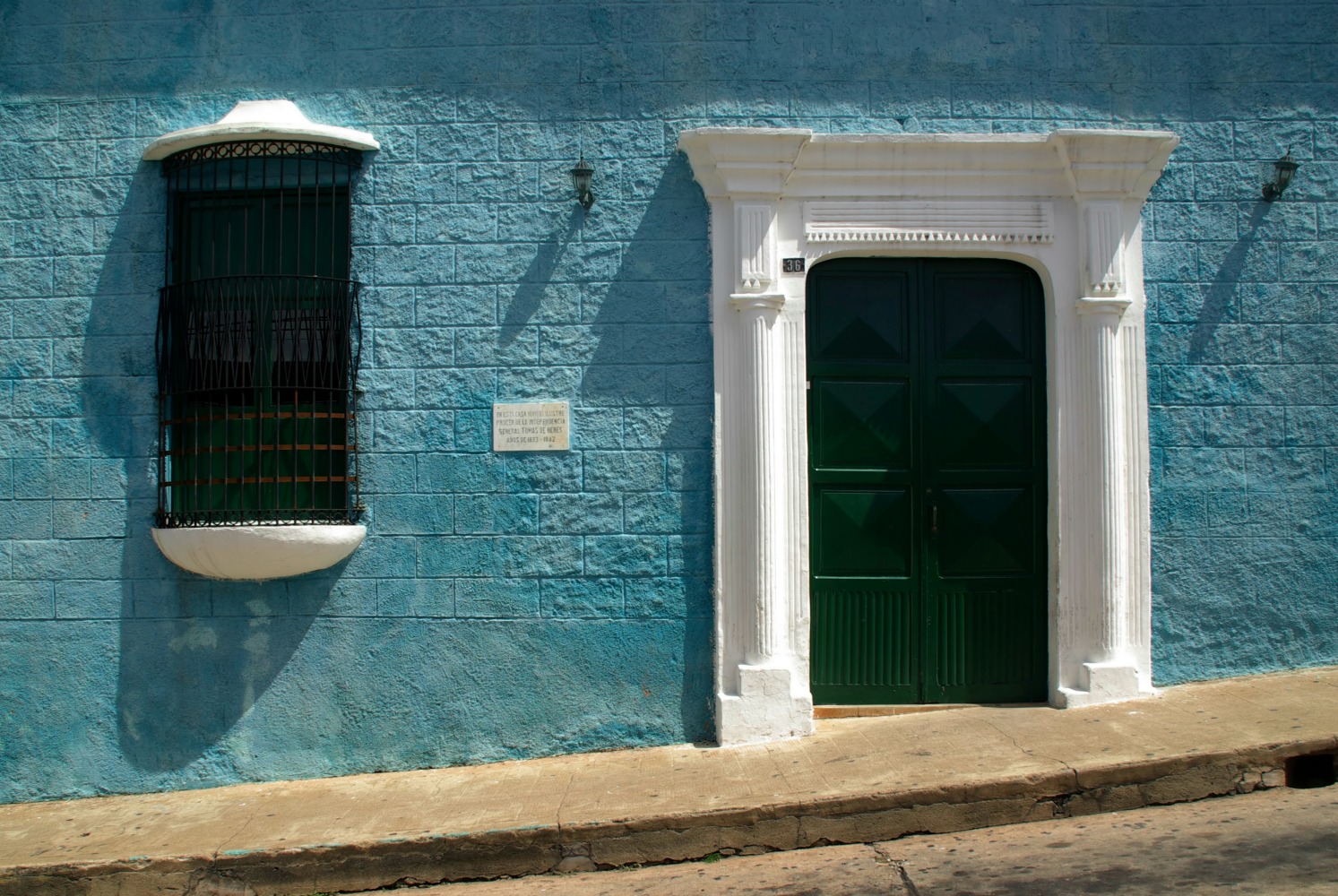 Of course spending 3 days in the jungle with limited clothing and cold showers meant we really craved the simple things. Like hot water. I have to say that first shower on the Margarita tropical island was something else. Our final stop from there was the Los Roques archipelago which is a protected area in the Caribbean sea. While we were there we met a family who had been travelling together for a year. POD hadn't arrived at that point but I do hope one day we can explore more of South America and take our favourite girl with us.
Top and bottom images courtesy of iStock.