You might think Berlin is off limits when it comes to a European city break with kids but in actual fact there are sights, attractions and parks aplenty. One of the things I love about this city is its diversity and how it really does appeal to all ages. From the well known sights you'd automatically associate it with to attractions specifically geared towards children.
Berlin is home to the oldest zoo in Germany, the biggest animal adventure park in Europe and the largest free-standing cylindrical aquarium in the world. Of course you'll find the likes of Madame Tussauds and the Legoland Discovery Centre there too plus there's even a child friendly beach. There's an abundance of green space too so you can combine exploring the city with a visit to Tiergarten in the heart of Berlin, check out the 24 metre waterfall at Victoria Park or ride on the miniature railway at Wuhlheide.
Museums are plentiful and you could easily spend an entire day on Museum Island. Some of the most child-friendly include the Museum for Naturkunde, where you can see the world's biggest dinosaur skeleton, Klingende Museum, where you can try your hand at playing a musical instrument, and the Puppentheater-Museum where you can have a nose at the puppets.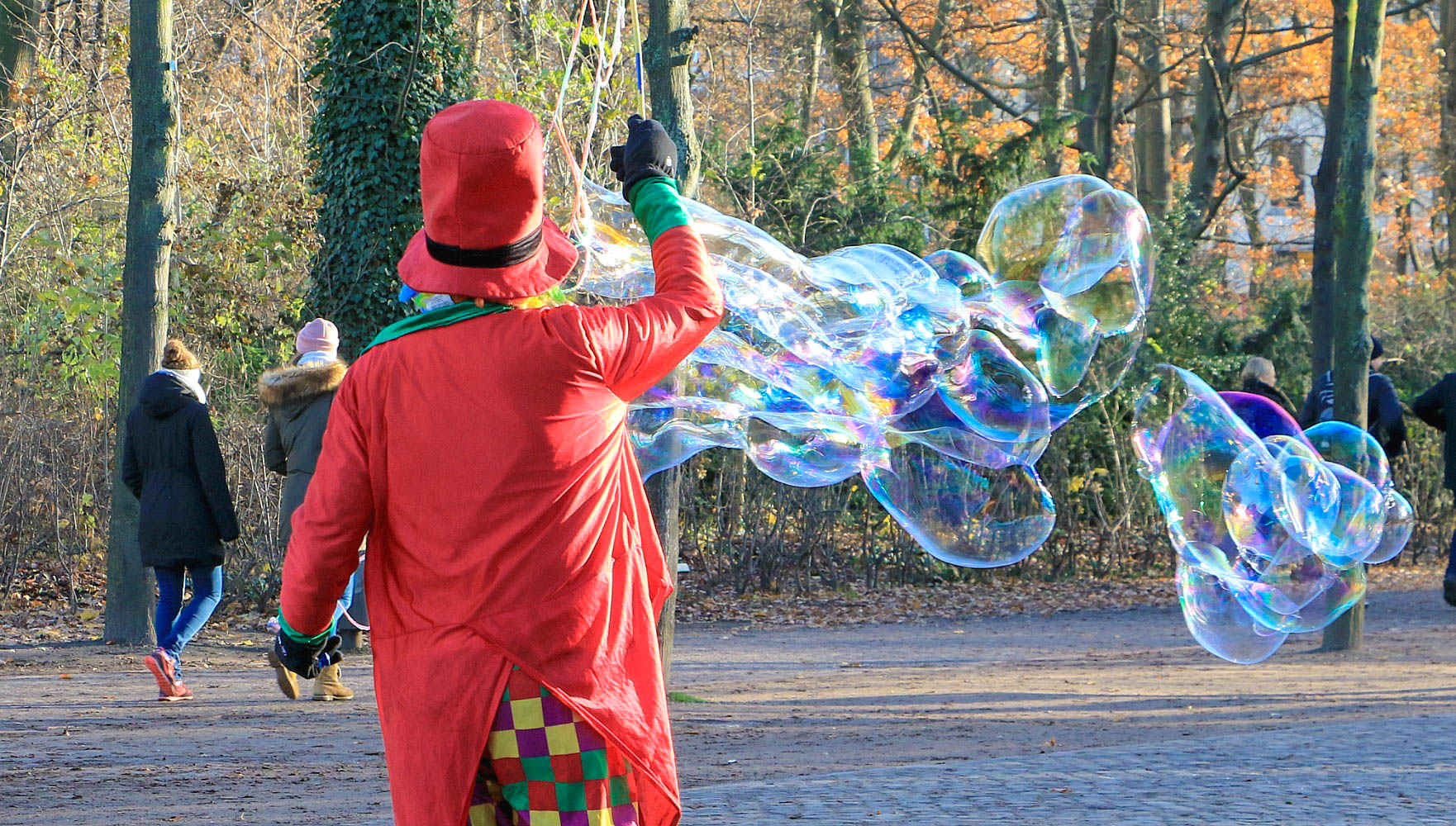 Highlights from our visit to Berlin included a trip up the Berliner Fernsehturm Tower which is quite magnificent particularly on a clear day. A high speed lift transports you 203 metres up where you can take in 360 degree views of the city. There's a bar if you're in need of refreshments and if you have the time a sphere shaped revolving restaurant 4 metres above.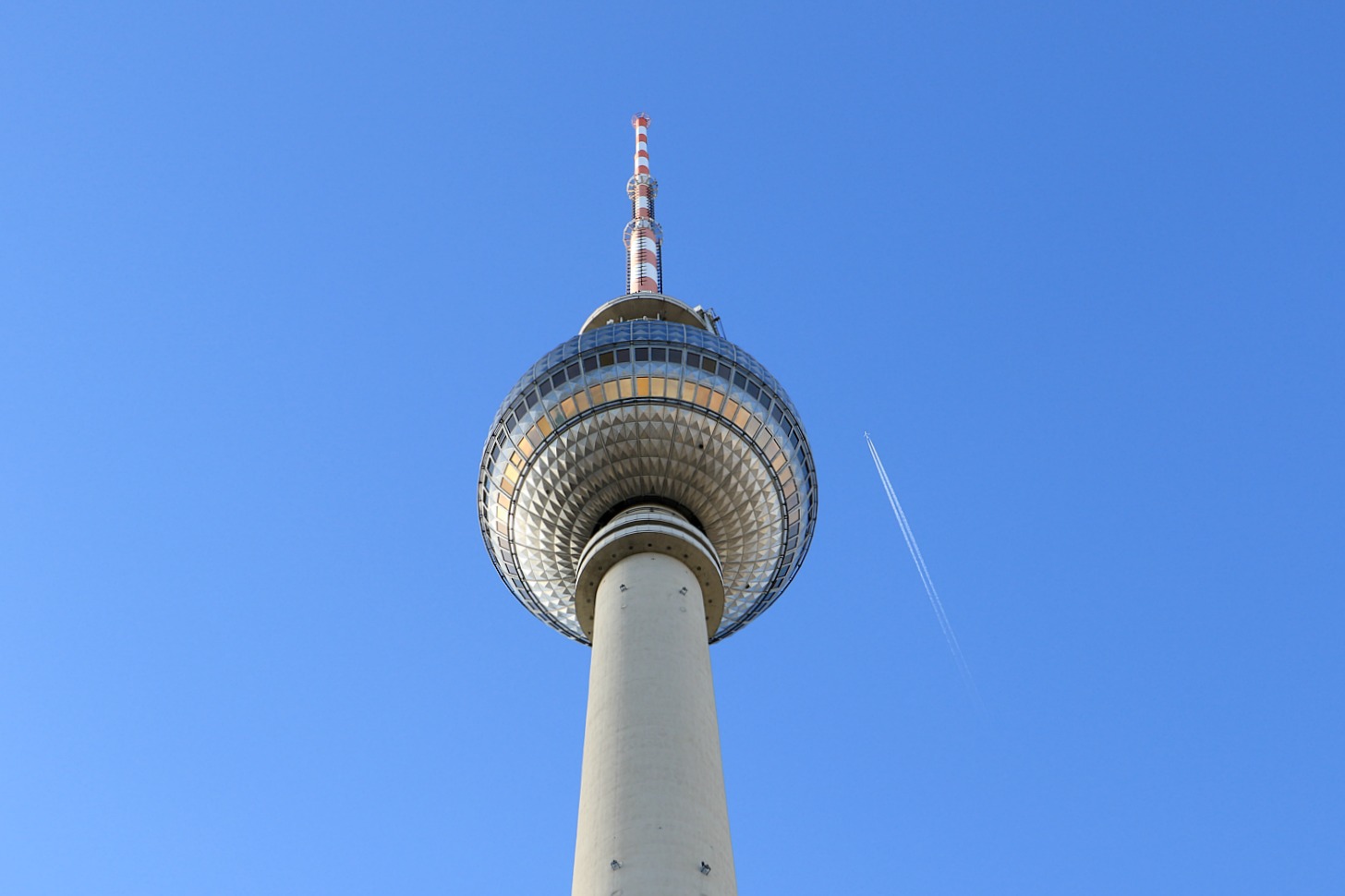 The iconic Brandenburg Gate, otherwise known as Brandenburger Tor, is situated on Pariser Platz. One of Berlin's best-known landmarks, it's the only remaining city gate formally used to separate East from West. The area was pedestrianised back in 2002 and it's often used as a centrepiece for events in Berlin. You can see an outline near here of where the original wall used to be.
Walking distance from the Brandenburg Gate is the Reichstag which is the seat of the German Parliament. Its glass dome and roof terrace are one of the most famous landmarks in Berlin. The Holocaust Memorial, with its concrete pillars, is in a grid like structure and great to walk around although stay together – the height of the pillars varies enormously!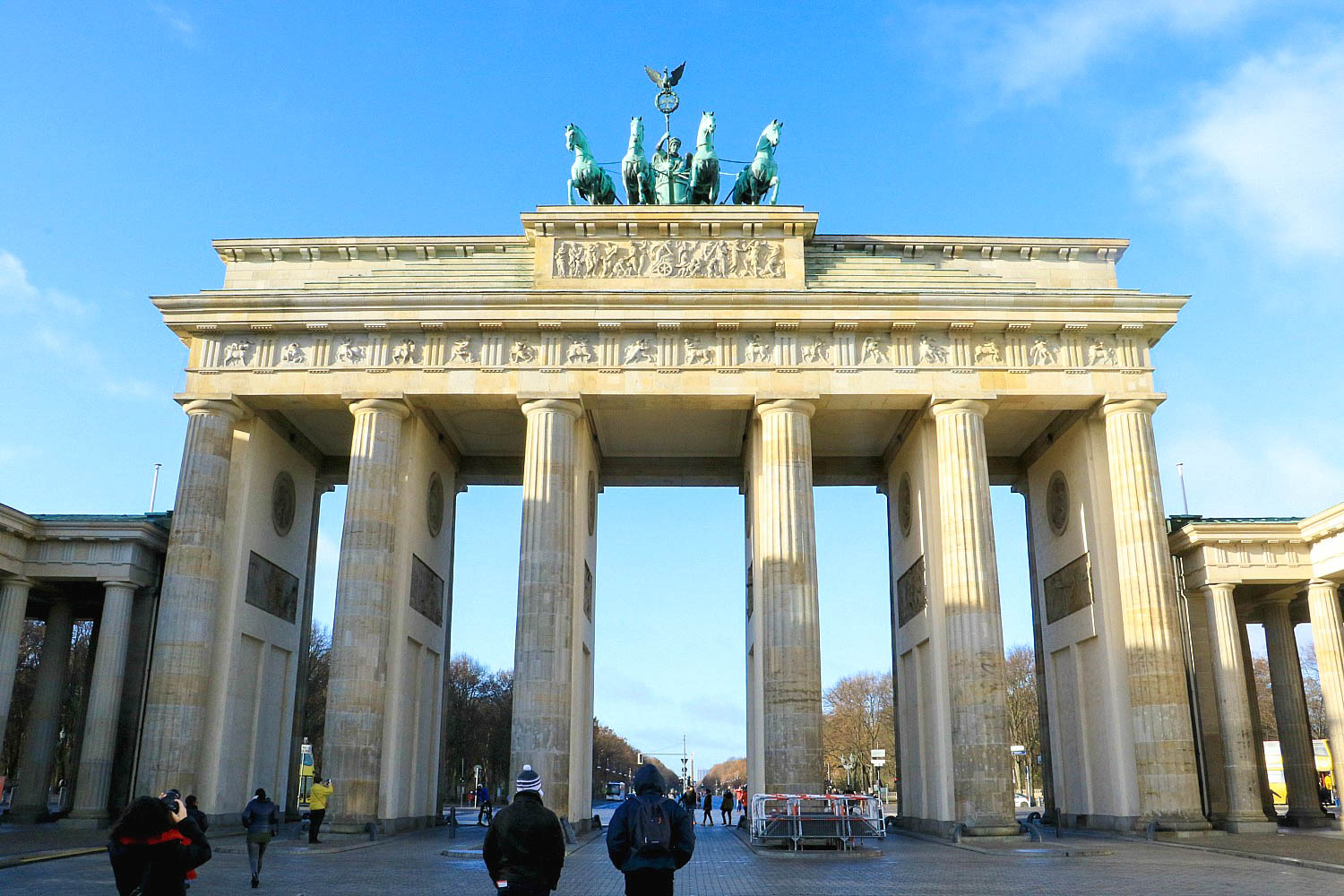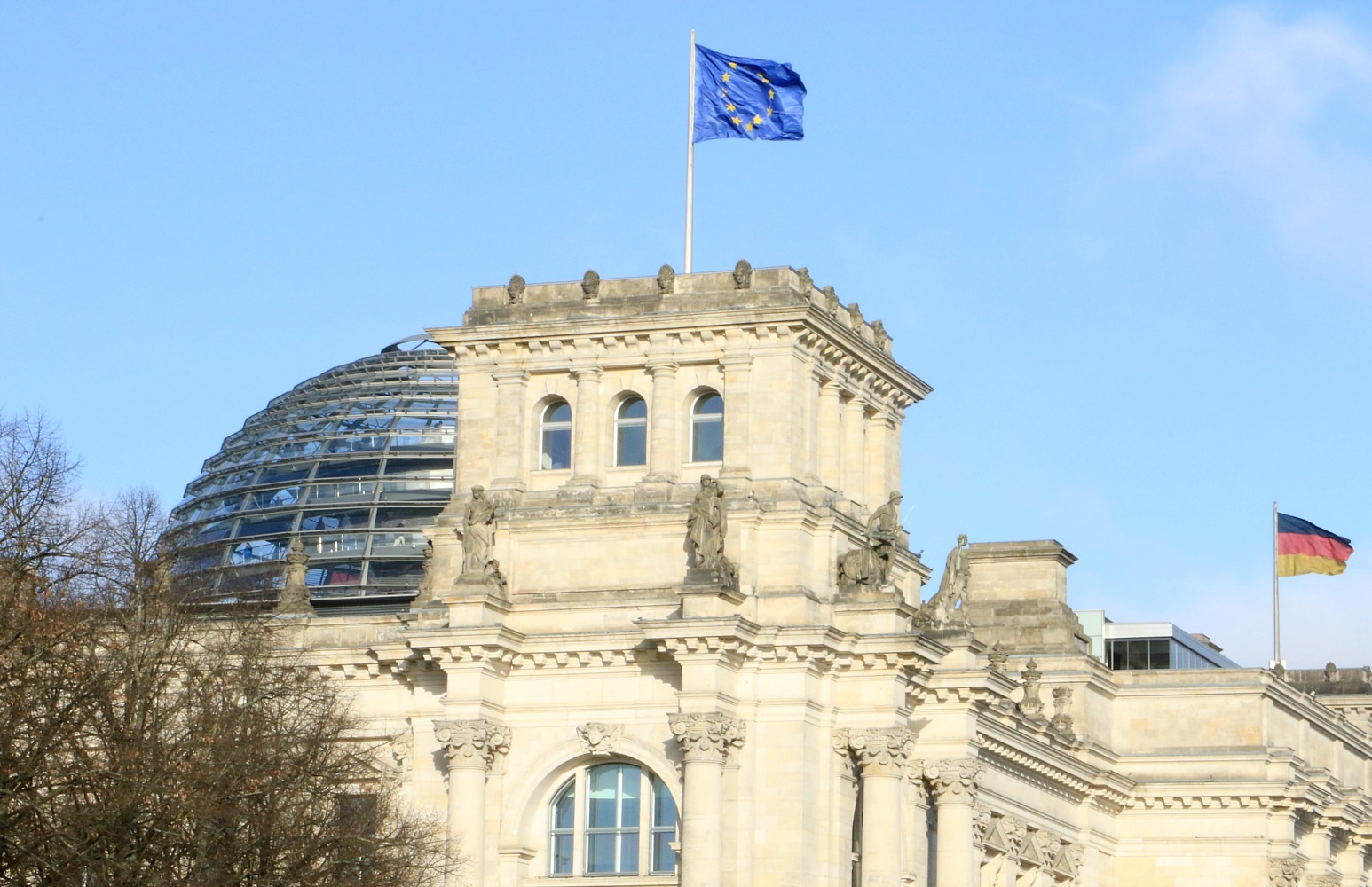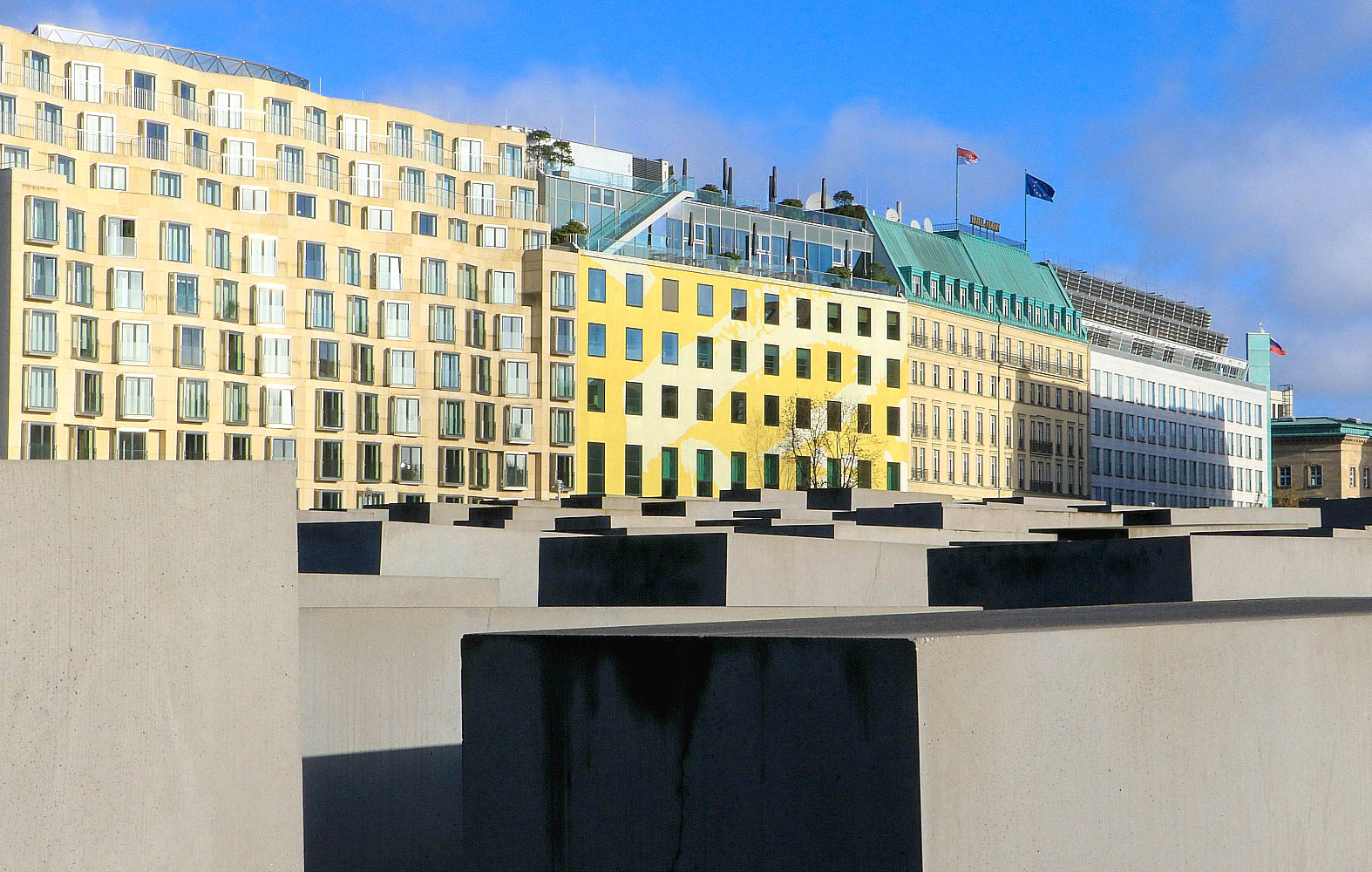 No visit to Berlin is complete without taking in the Berlin Wall and the East Side Gallery. It's the longest stretch of the original concrete barrier spanning 1.3 kilometres although you don't need to walk it all. The open air mural is situated between Oberbaumbrucke and Ostbahnhof. There are over a hundred works of art to be seen by artists from 21 countries. Many of the murals we restored in 2009 so you'll see some of those in Kunstmeile are protected by wire fencing.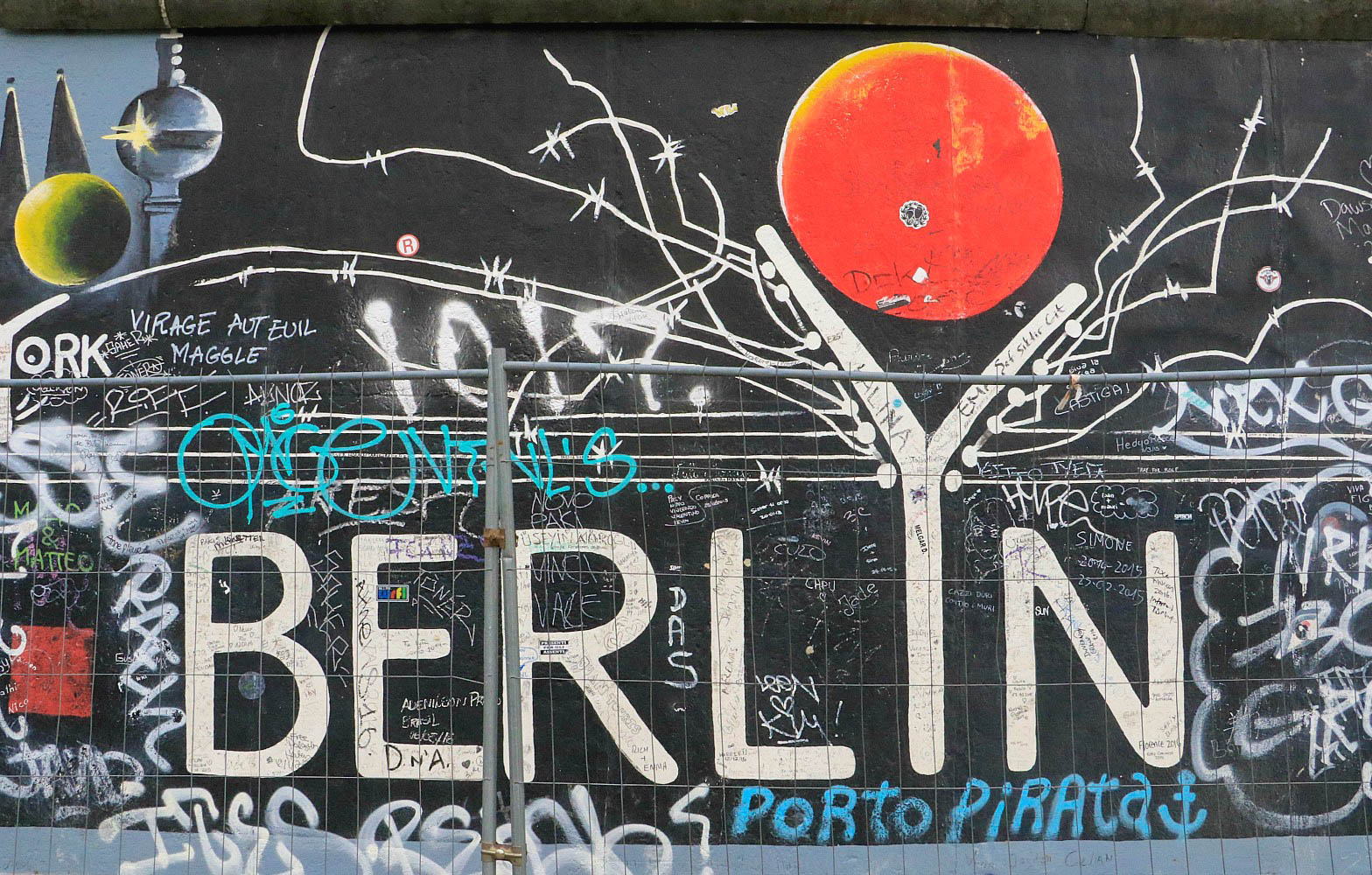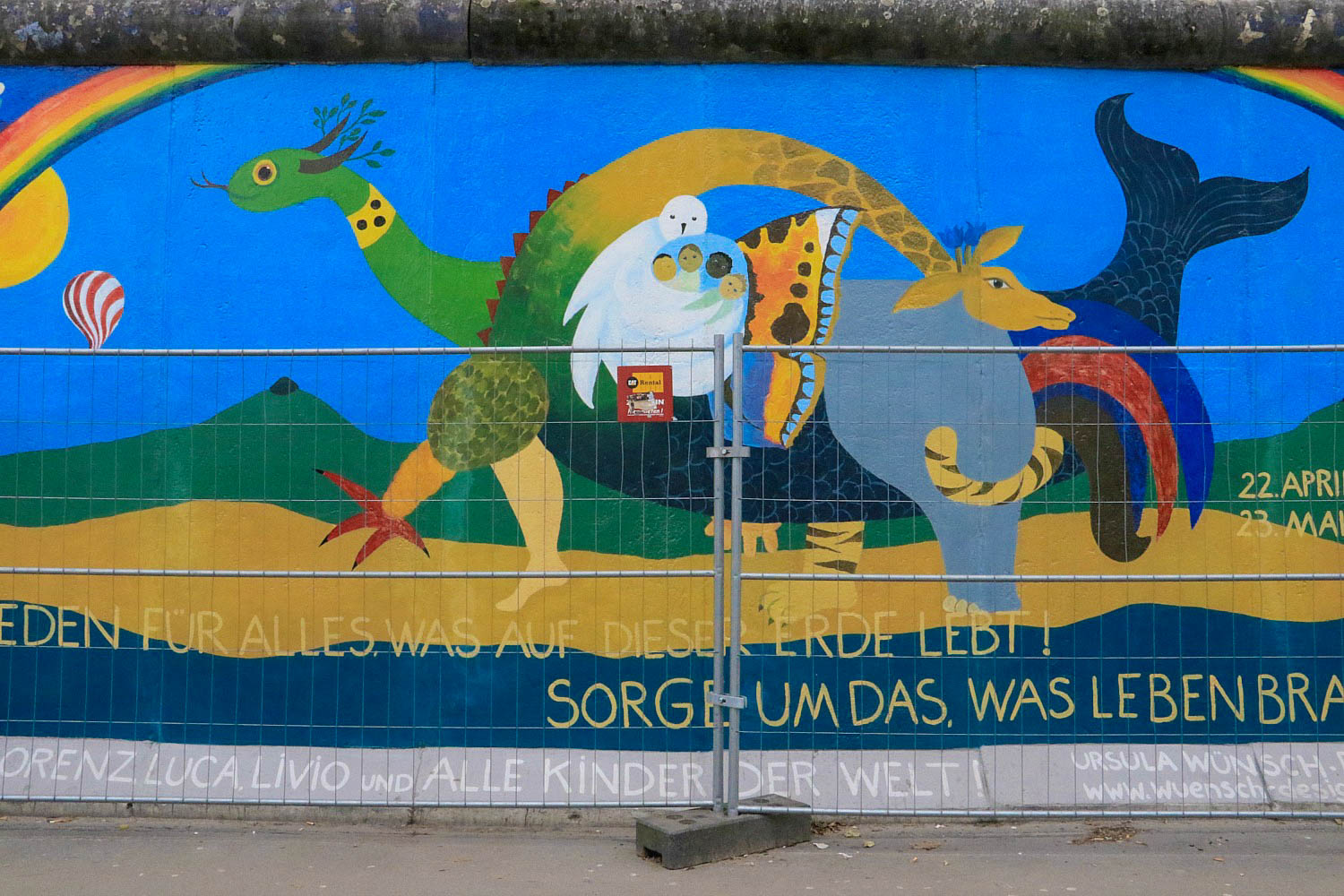 There are about 400 galleries in Berlin but there's an abundance of public art to be found too. It's easy to get a taste of the street art scene when there's work by International artists like ROA, Victor Ash, Os Gemeos, Romero and Flix to be found here (along with local artists such as Bimer, Bonk and El Bocho). You can even find murals on Friedrichstrasse, a few minutes walk from Checkpoint Charlie. One of my favourite pieces is Elephant Playing With A Balloon by Jadore Tong (S.Y.R.U.S) which is on Wilhemstrasse, just off Friedrichstrasse.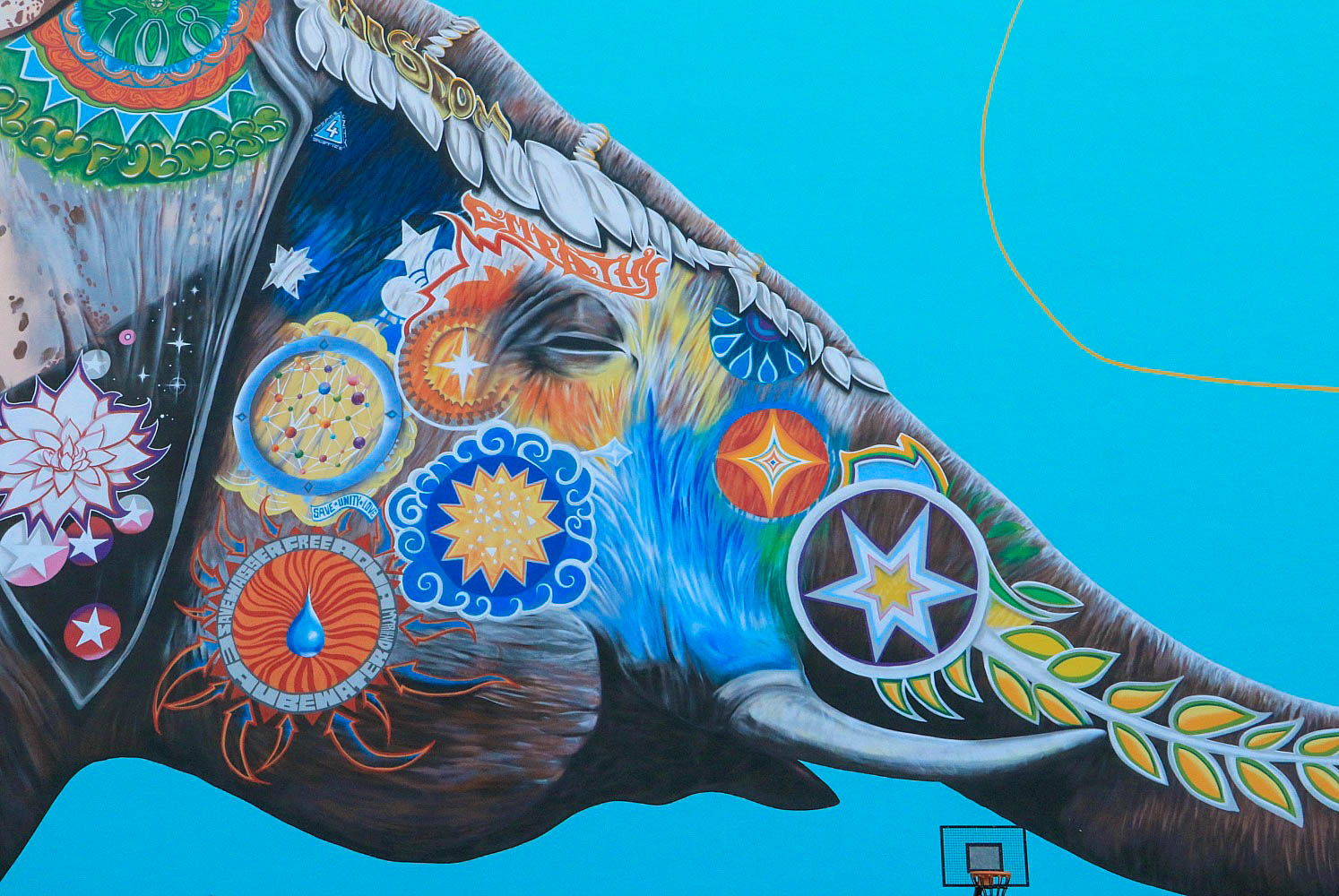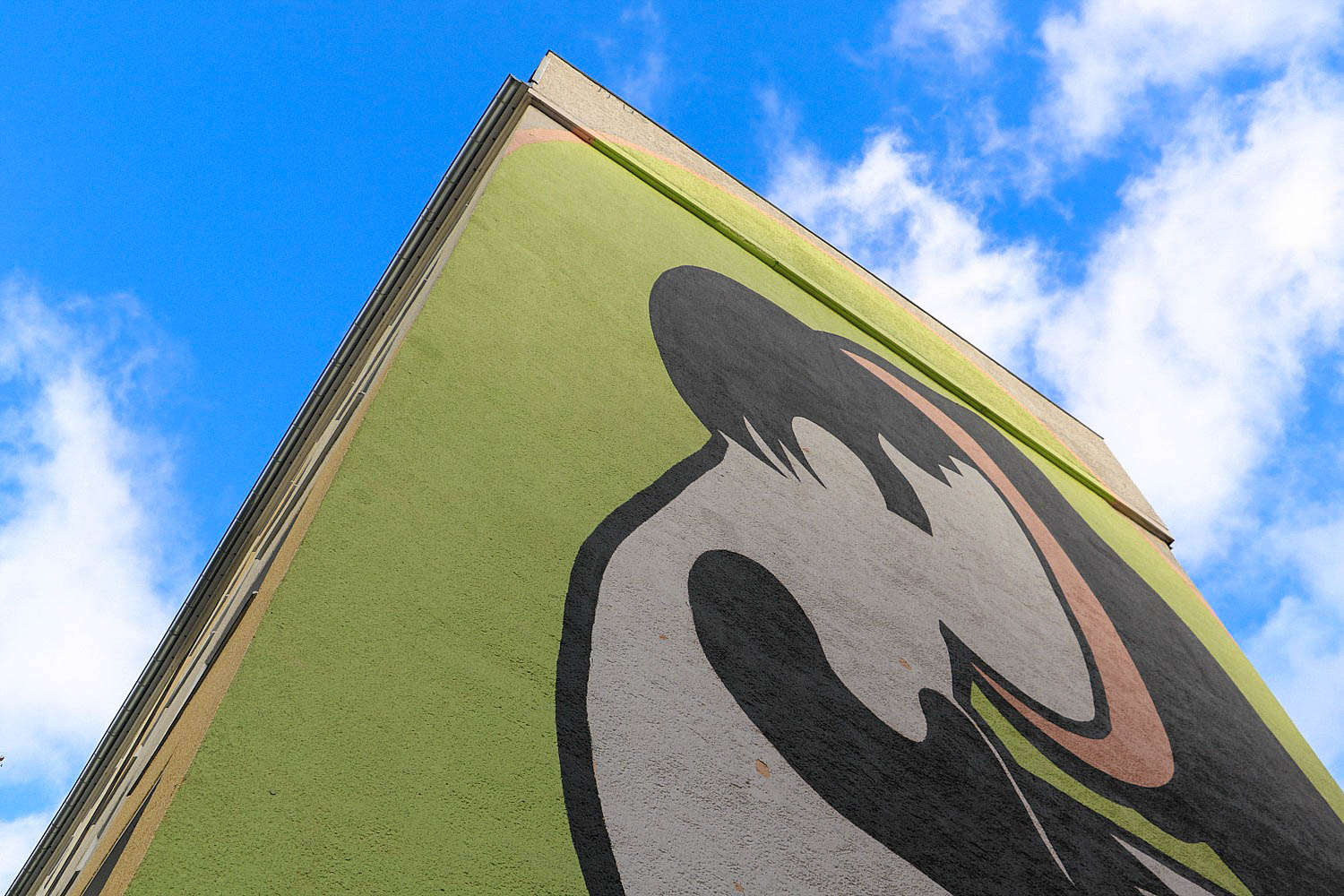 If you're visiting Berlin in the month of December you absolutely have to check out one of the Christmas markets. These vary in size but typically there's entertainment and ice-skating for the kids with Gluwein, bratwurst and stalls galore for the grown ups. While some are open during the day, the atmosphere and smells in the evening make it a much more beneficial trip.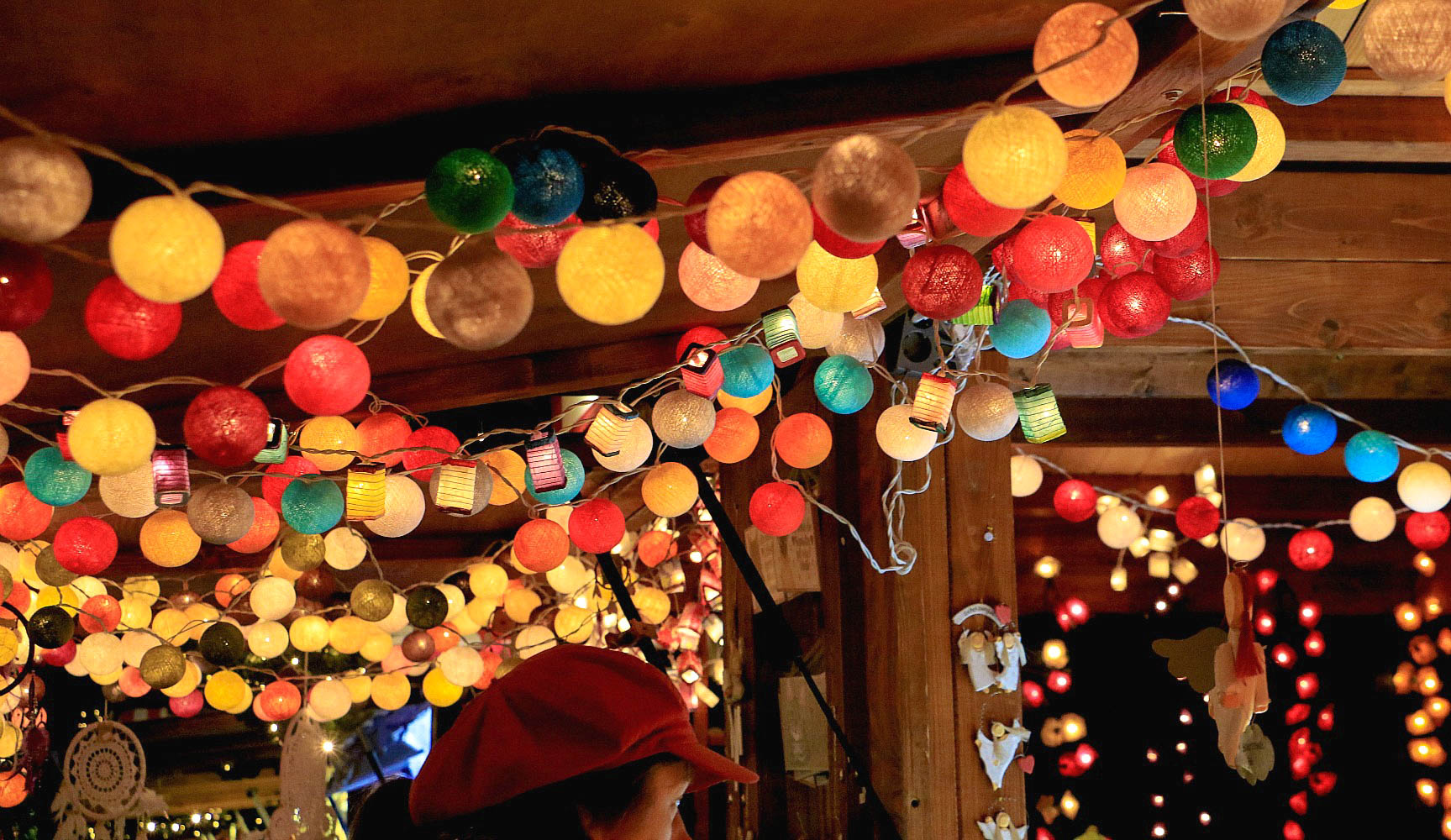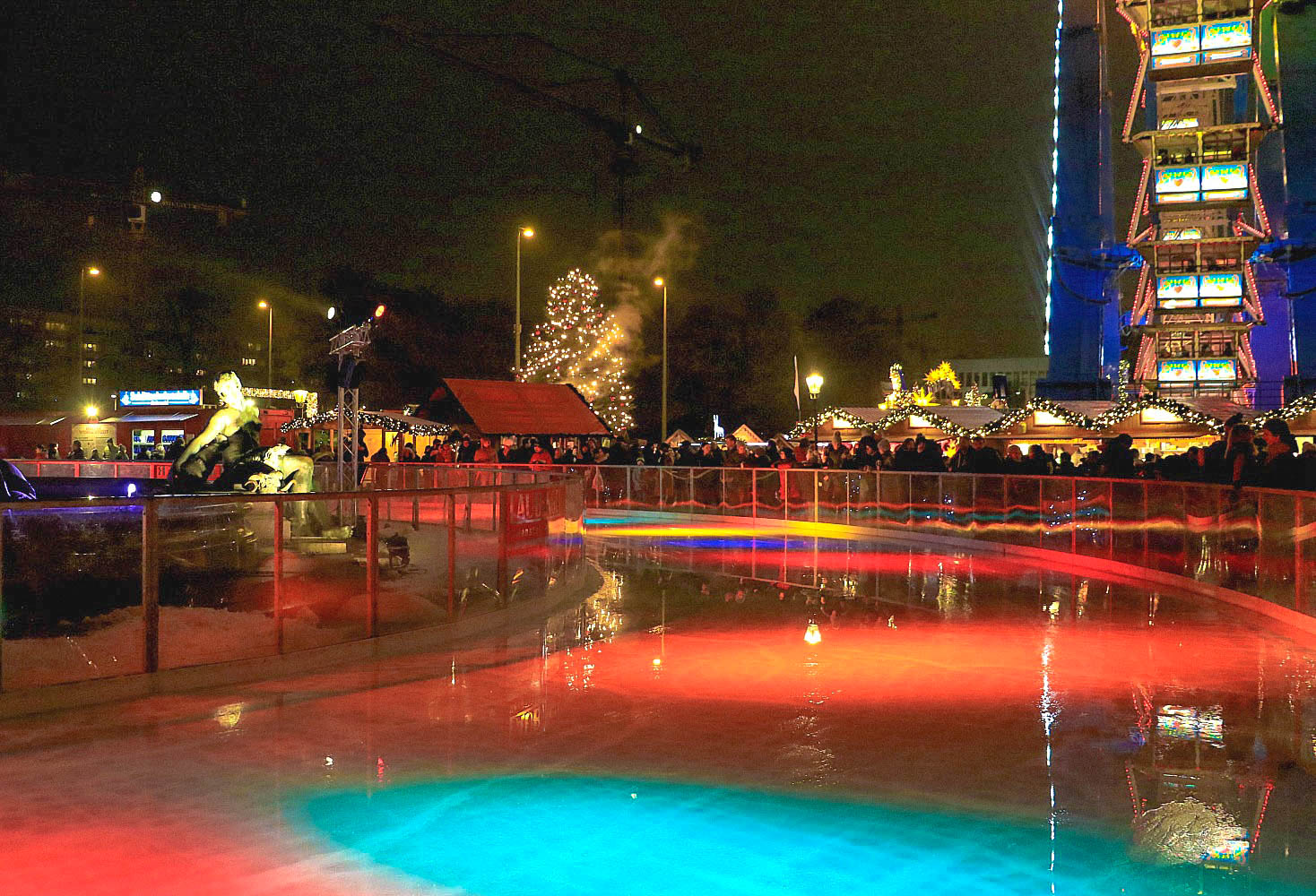 With so much to do and see in Berlin (check out our top 30 places to visit with kids post), it's probably worthwhile purchasing a Berlin Welcome Card. Not only is it the best way to travel around the city, it provides you with discounts (of up to 50%) on city tours, sights and museums.
Looking for more European city break inspiration? 
Of course recommendations go a long way when it comes to family travel. Not just selecting where to visit but what you're going to do when you get there. Here are some city break suggestions from a few of my fellow family travel bloggers.
Zena's Suitcase talks about why her family loved their visit to Liverpool and why it's worth visiting if your looking for a vibrant and cultural city outside London. Pop over to Mums Do Travel to find out why Gretta Schifano and her teenage daughter think that Belfast is a great place for a family city break. Susanna from A Modern Mother tells us the 12 reasons why families should visit Costa Barcelona. Nell from the Pigeon Pair and Me will revisit Oslo, one of her favourite cities, this summer. She's put together a round-up of the top family-friendly museums in the Norwegian capital.
Samantha from North East Family Fun has visited Barcelona on numerous occasions with her three children and highly recommends the Catalonian capital as a fantastic city to visit with the kids. Did you know that Barcelona is one of the few cities in the world with it's very own beach? Find out why Samantha rates Barcelona so highly and recommends as the perfect option for a family city break here. Emma from A Bavarian Sojourn is well qualified to recommend a family trip to Munich having lived there up until recently for the past five years. This city is surprisingly child friendly, and really does have something for everyone. Explore Munich's green spaces (look out for the surfers in the Englischer Gartens!), visit a local museum, swim in a nearby crystal clear lake, or explore the biggest science museum in the world. Emma's list of things to do and see here goes on (and on)…
Penny from Parentshaped shares a treasure hunt in Amsterdam, a city packed with invitations to play and new things to discover and learn as a family. Over on Space in Your Case Penny visits Bologna, few people realise is it is the foodie capital of Italy. Bologna also has lots to keep children entertained, as Penny discovered on a weekend break courtesy of Bolgona Welcome. Joanne and the eldest take you on a tour of Brussels, Belgium and show you the essential stuff to do, what to eat, and where to stay.
Lisa from Travel Loving Family shares her five must see sights in the capital of Madeira, Funchal. Her recommendations include a scenic cable car ride to a view point at an incredible 1,800 feet overlooking the whole island, a thrilling toboggan ride in a wicker basket and a visit to Blandy's Wine Lodge to taste the famous Madeira wine. With three hundred days of sunshine, six theme parks and miles and miles of golden sandy beaches, Jane from Taking 5 says you should definitely consider Benidorm when planning your next family holiday. Pop over to Taking 5 and have a look at Jane's recommendations for what to do and where to stay in Benidorm as well as her family's top ten Benidorm activities.
Daisy over at Dais Like These Family Travel Blog shares a few ideas on how to keep kids entertained during 24 hours in Bruges, Belgium. The Wandermust Family love Rome and think it is the perfect European City Break for families. Over on their blog find out their top 6 reasons why!  Ting from My Travel Monkey spent a week exploring snow covered Iceland and discovered there was so much to see and do in Reykyavik – even for young children… If you've visited all of the bigger London icons and are looking for alternative things to do, hop over to Like Love Do. Donna shares 10 hidden gems in London. Laura from Have Kids, Can Travel had just one day in Pompeii with her family on their Italy Road Trip – here she talks about the strange feeling of walking back in time through someone else's home from 2,000 years ago, and her top tips on making the most of a even just a short visit to the ruined city.