We got our first taste of Northern Spain back in 2016 when we holidayed in Cantabria. Having taken a cruise ferry from the UK to Bilbao, it was only a two hour drive to our accommodation. Much of the area we explored over that two week period was untouched by tourism which is why we loved it so much – that and the incredible views every which way we turned.
Although typically we never go back to the same destination twice, we were so taken with Green Spain we ventured back. Not to the same location of course, we'd never do that, this time we headed to Asturias. We like to research where we might go before booking to understand what's on offer. That said we especially enjoy exploring places ourselves and especially like those off the beaten track. But can you take this approach with a six year old in tow? Yes of course you can! Here are 7 brilliant things we did in Asturias and there's a short film at the bottom of the post too.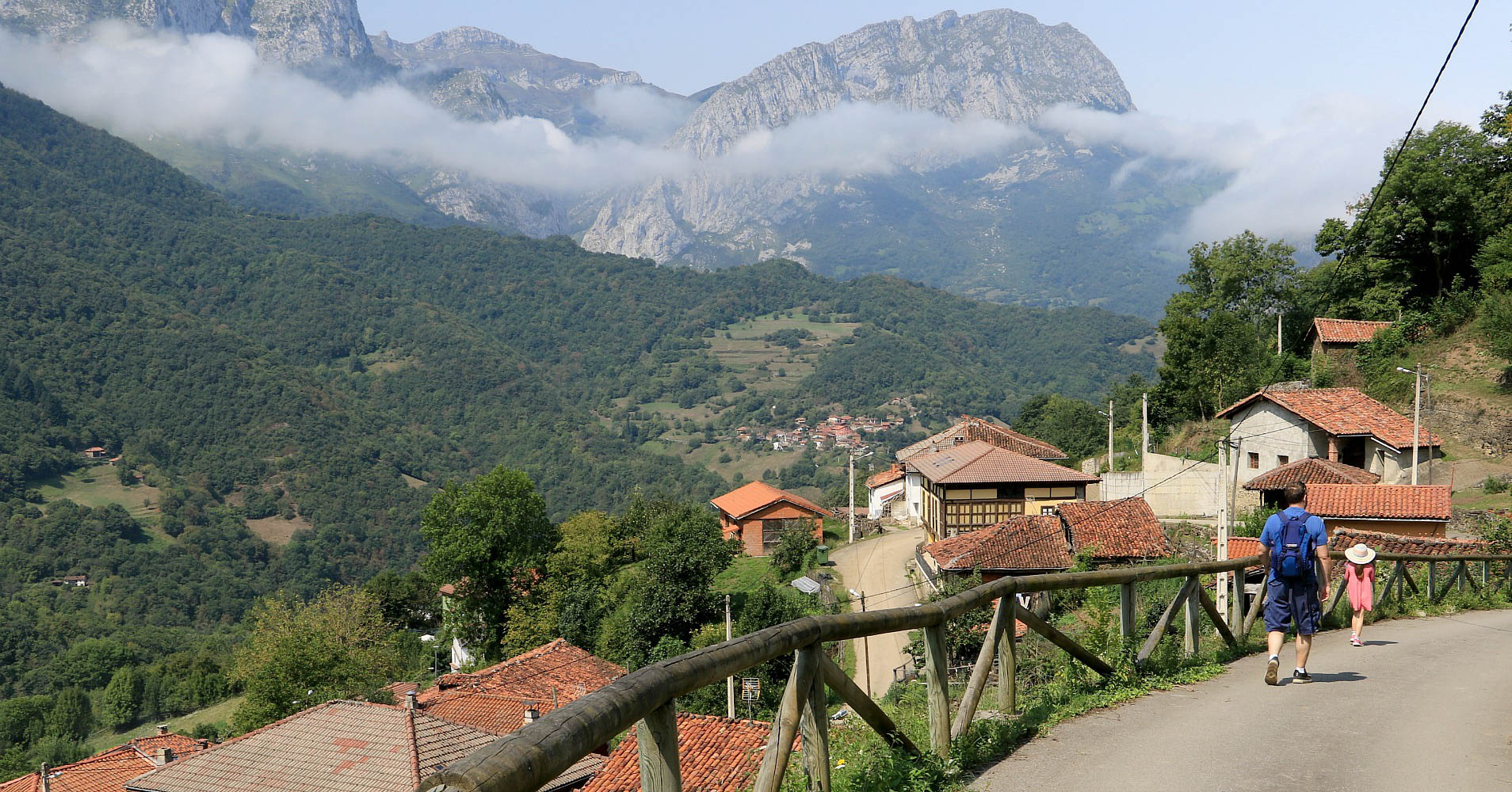 Explore Parque Natural Ponga 
We really enjoy having a car on holiday as it means we're free to explore and at our own pace. Having stayed near the Picos de Europa while we were in Cantabria, this time around we were near the Ponga Natural Park which is nestled between the Picos and Redes National Park. It's a fairly remote area with forests and mountains but that's what makes the villages in the park itself more appealing. We discovered San Juan de Beleño after a trip to Cangas de Onis. It was one of those situations where we literally wanted to see where the road would take us. Having passed cows in the road en route, San Juan de Beleño gave us a wonderful restaurant and views to die for.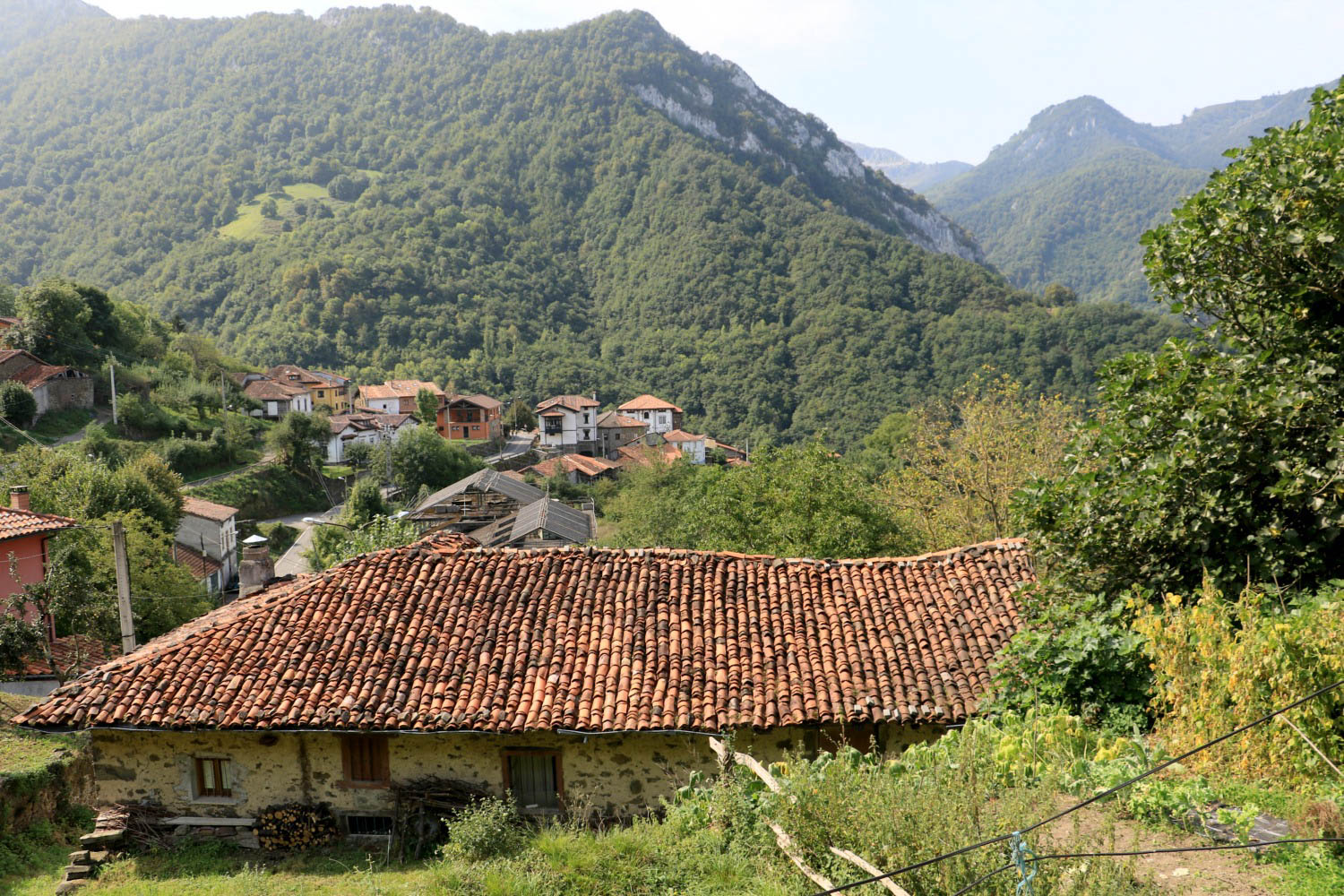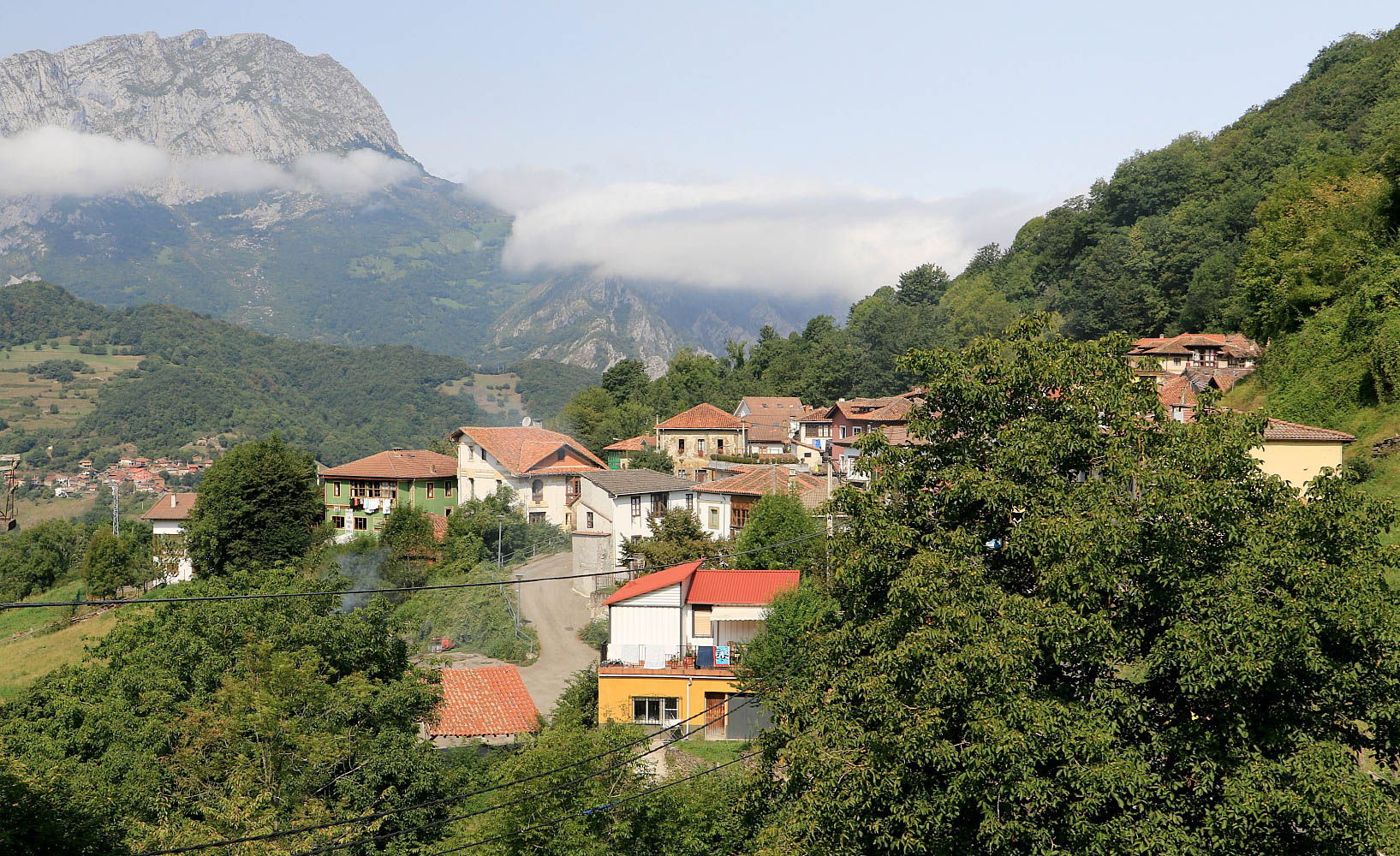 Pour cider the Asturian way
In Cantabria cider is pumped into a glass which sits on tables in restaurants. In Asturias, the process involves standing up and holding a bottle at head height into a glass at knee level. Both are especially messy but good fun and what a superb tradition. At one particular restaurant, POD asked the waiter if she could have a go and he was more than happy to oblige. Several times over!
Cool down with a river swim 
If you read our post about Potes, you will have heard how much POD loved swimming in the river with the locals. We thought we weren't going to find our medieval town in Asturias but the historic town of Cangas de Onis came a close second. There's a 13th century bridge which spans the Río Sella which is recognised as a symbol of Asturias and declared a monument in 1931. While it is referred to as a Roman bridge, it was actually constructed in medieval times with a Cross of the Victory placed beneath it after the Civil War. The water around here is crystal clear and ripe for swimming. Of course the first time we visited we had no swimsuit with us but that's all part of the fun isn't it?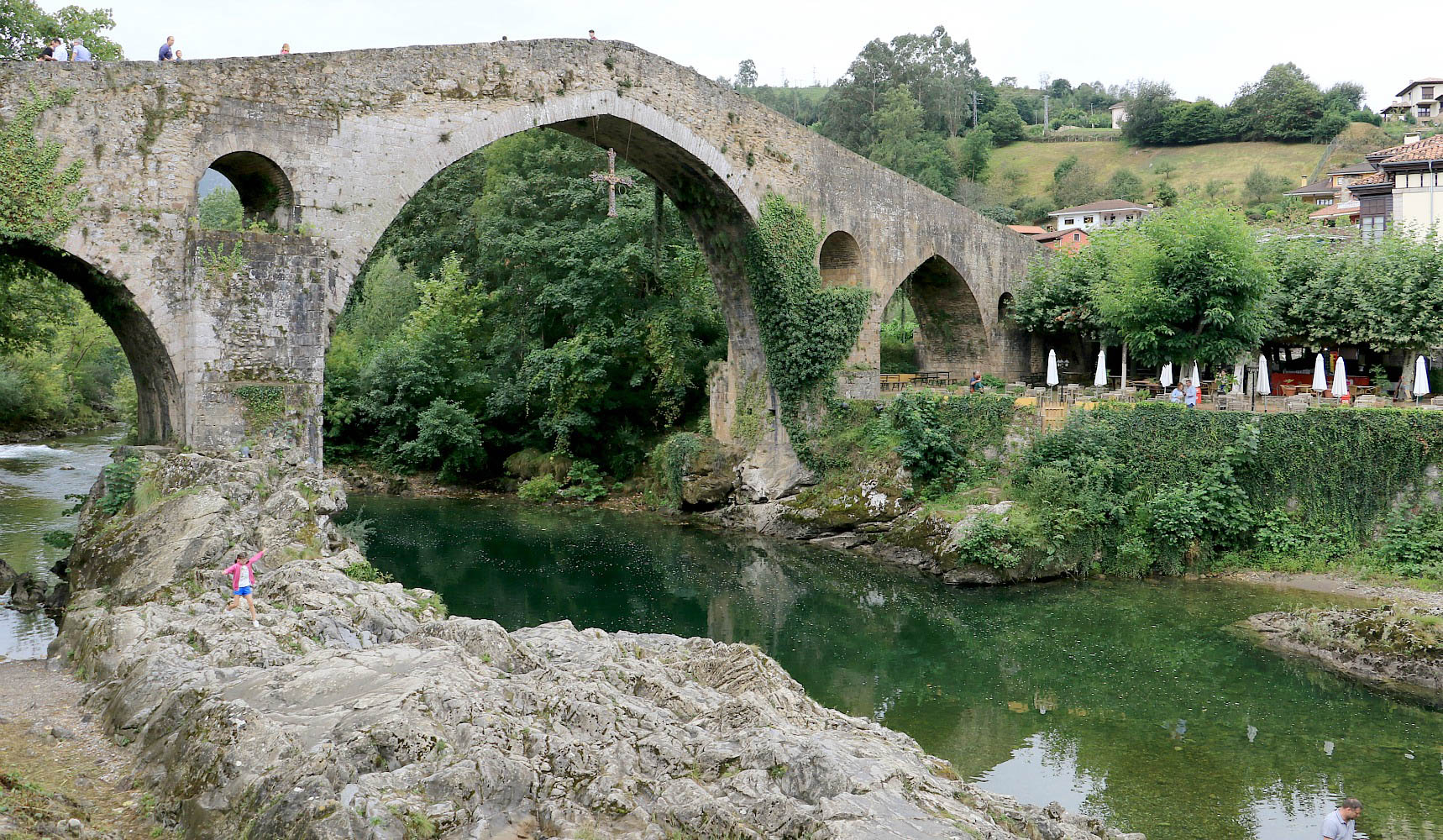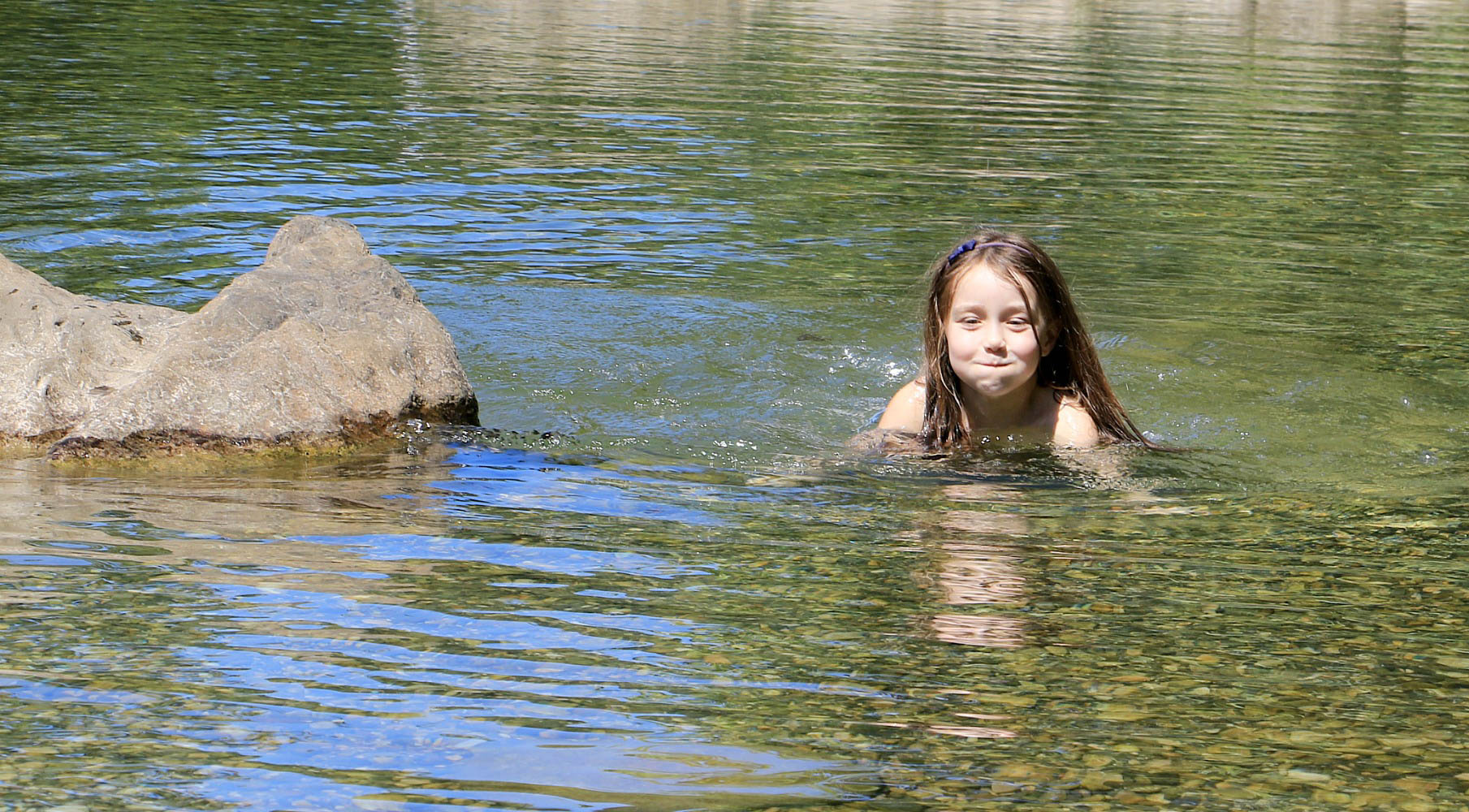 Take to the water in a canoe
Following my white water rafting exploits in Aragon, we decided we had to go canoeing. POD had never been in a canoe before so we figured it would be a great experience for her. As it happens the river was initially quite shallow which meant we beached a few times but then it was just glorious, floating along taking in the surrounding views. POD even got to have a go with an oar too which she obviously relished.
Discover a pretty village
If you venture to the Museo del Jurásico de Asturias in the Colunga region, it's worthwhile paying Lastres a visit. This little fishing village has cobbled streets and is recognised as one of the prettiest places in Spain. It is on a hill though so either park at the top and walk part of the way down or head to the lookout point to take in the views.  The Recreational Area of Maria of Sabada, which has swings, a slide and a grassed picnic area with tables is located by the Church of Santa María de Sabada.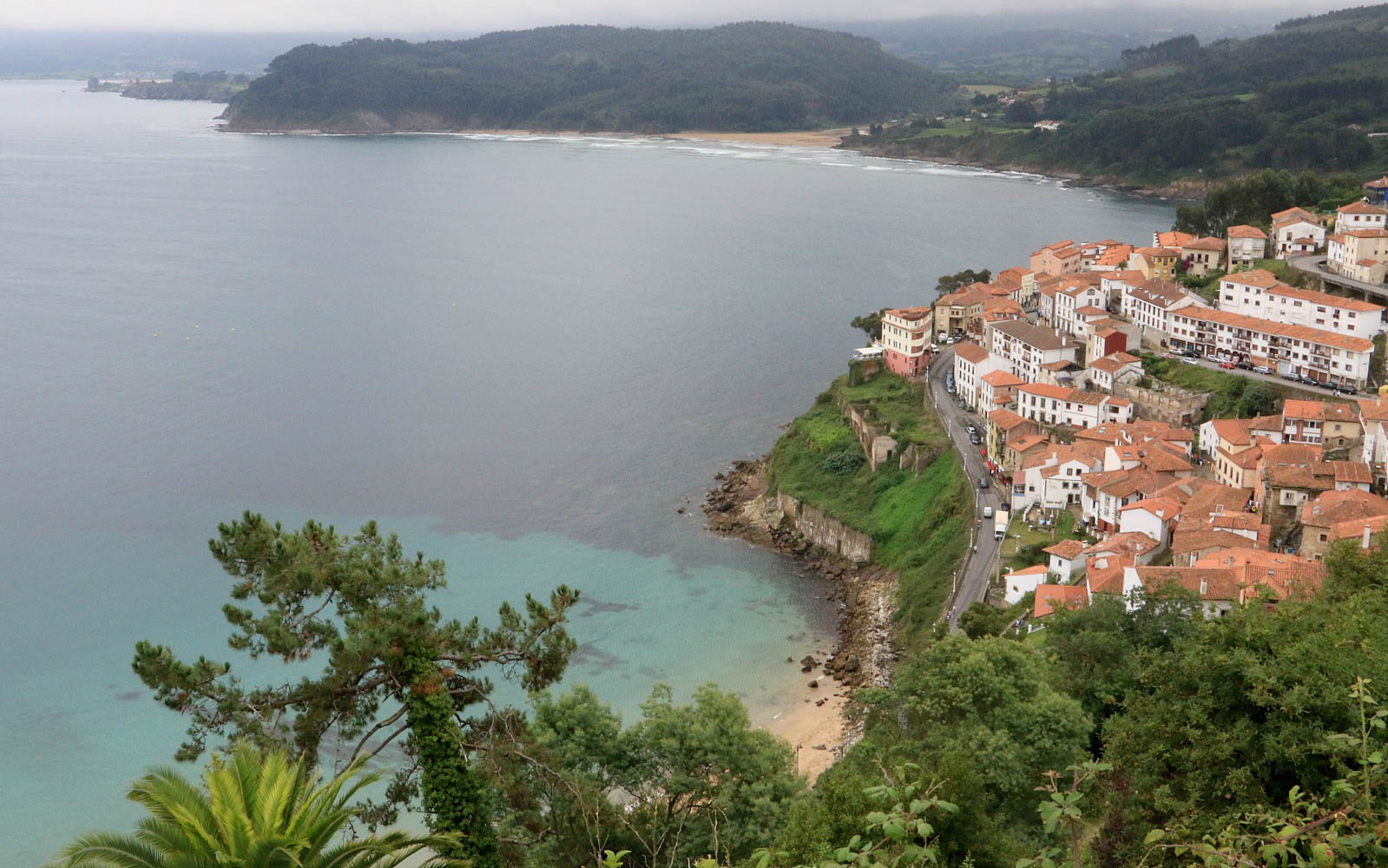 Get lost somewhere beautiful 
So we didn't set out to get lost but it happens when you're exploring doesn't it. This time around we got a lot more than we bargained for as we decided to follow what we thought was a restaurant sign into the Ponga mountains. We travelled up and up until we reached a single track road. It was at that point we decided to keep on going as there was no means of turning around. We joked we'd travel all the way up and discover we'd followed a sign to someone's house and that's exactly what happened. As it turns out there was a restaurant down the other side of the mountain but we weren't to know that and we were in the middle of nowhere. The benefit being we could see for miles and miles and even came across some wild ponies.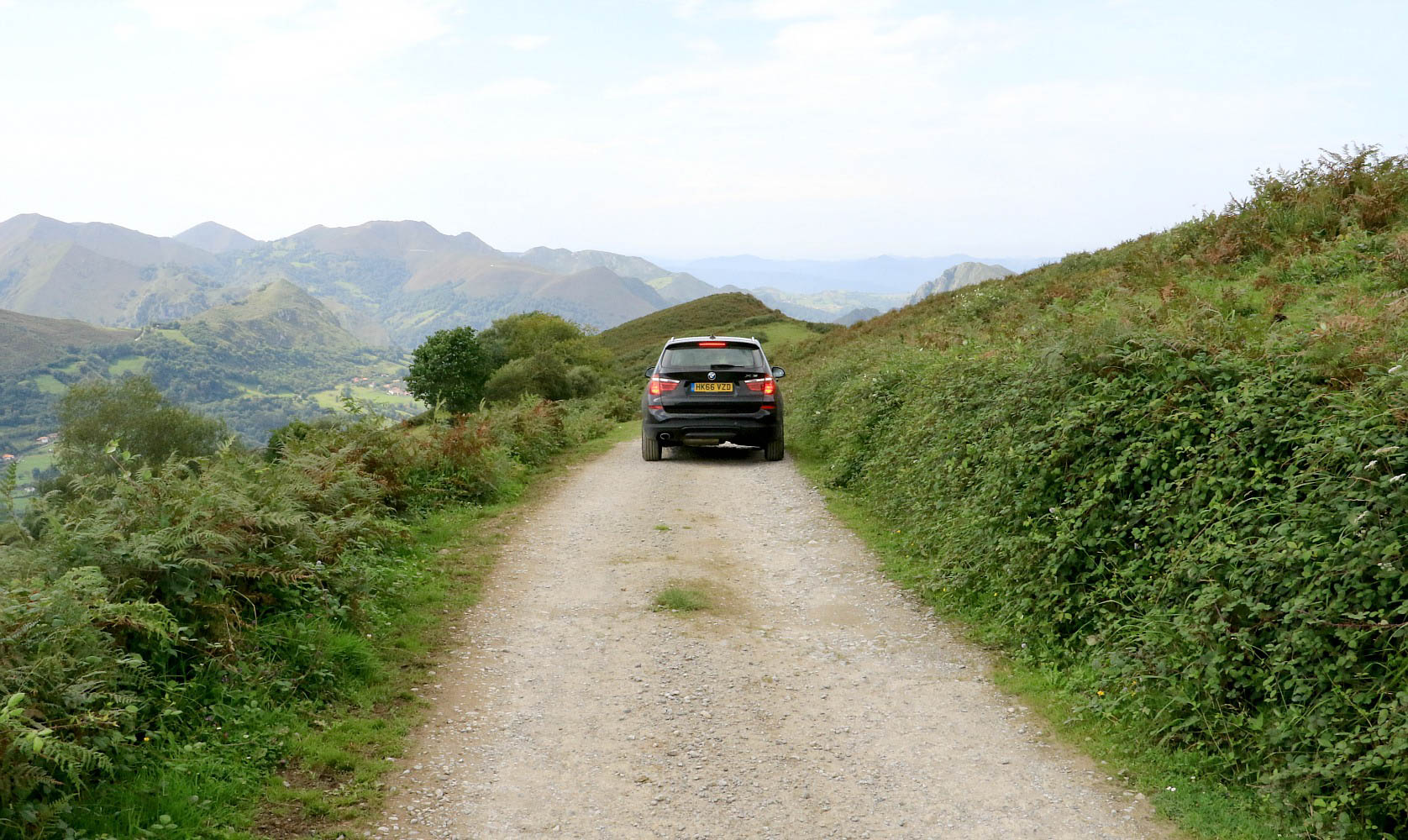 Head to the coast 
There are plenty of places to visit along the coast too. Unlike its southern counterpart, many of the beaches in this part of Northern Spain are unspoilt and empty. Perfect for jumping waves, collecting shells and looking for sea creatures. We visited a couple of beaches while we were in Asturias, a complete change from exploring the mountains. POD really enjoyed both but there really is nothing better than seeing the delight on her face at the beach. You can get a feel for what Asturias is like in this short film we made. Enjoy!