Our family accommodation was a 200 year old cottage situated in the small, quiet village of Trillayo with magnificent views of the Picos de Europa. Ten minutes away was the charming town of Potes with its pretty streets and disjointed houses with their own coat of arms. We thought Potes in Northern Spain would be somewhere we visit when we needed the supermarket. Little did we know we'd fall in love with this quaint little town. Stopping off regularly after a day exploring to wander the cobbled alleyways, sample the Spanish tapas and watch five year old POD swim in the river with the locals.
Known as the village of bridges, Potes is the capital of Liebana which is set among the mountain ranges of Pena Sagra, Pena Labra and Picos de Europa. We only came across two English couples in ten days which is quite something – especially in the peak summer season. The history of Potes dates back to medieval times with the most symbolic building the Torre del Infantado, a 15th century mansion with turrets and a battlements, located in the old quarter. Also nearby are the Orejon de la Lama, Calseco, Linares and Osorio tower buildings. We enjoyed the older part of the town, its cobbled side streets and the San Cayetano and La Carcel bridges over the Quiviesa river.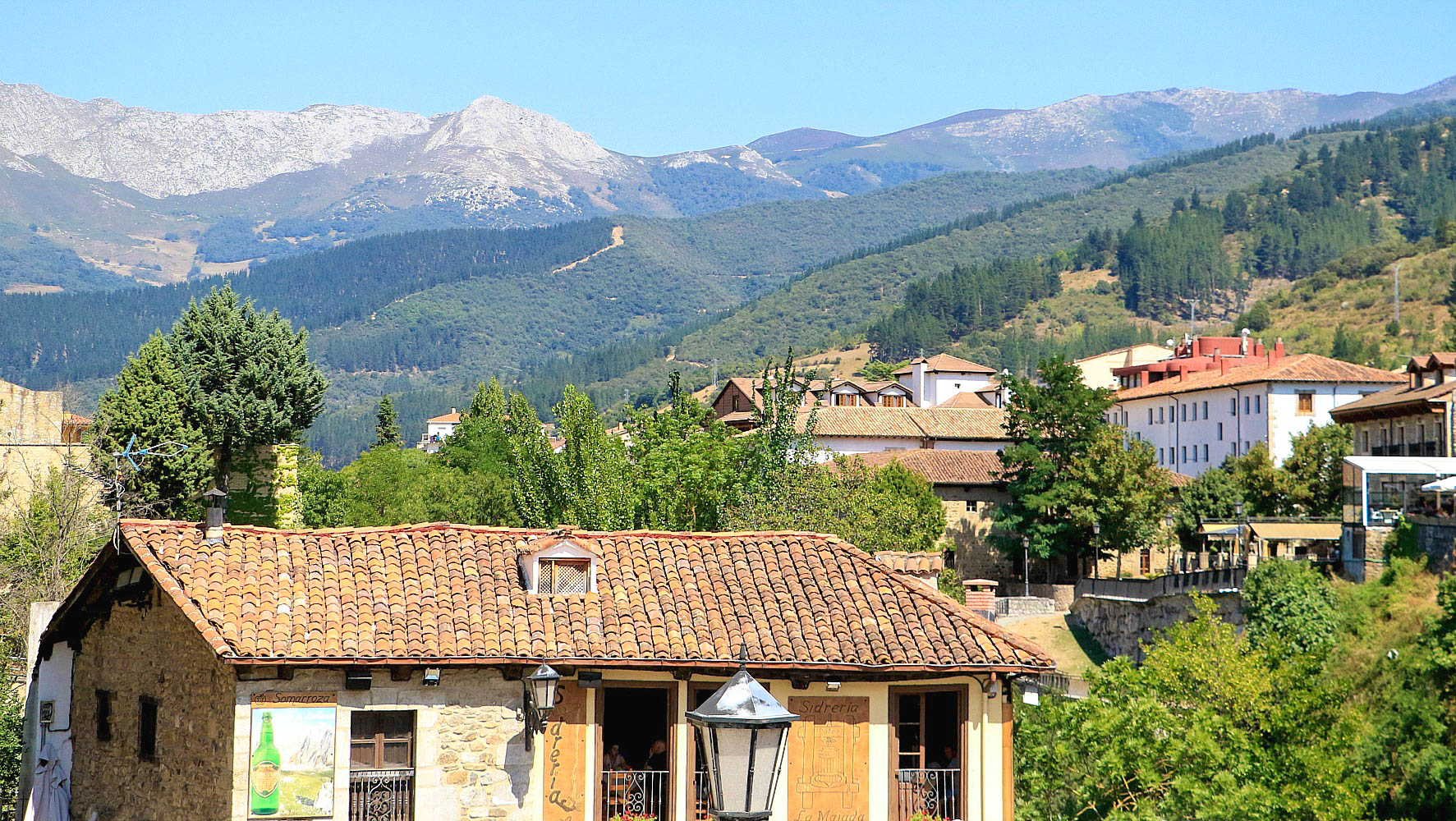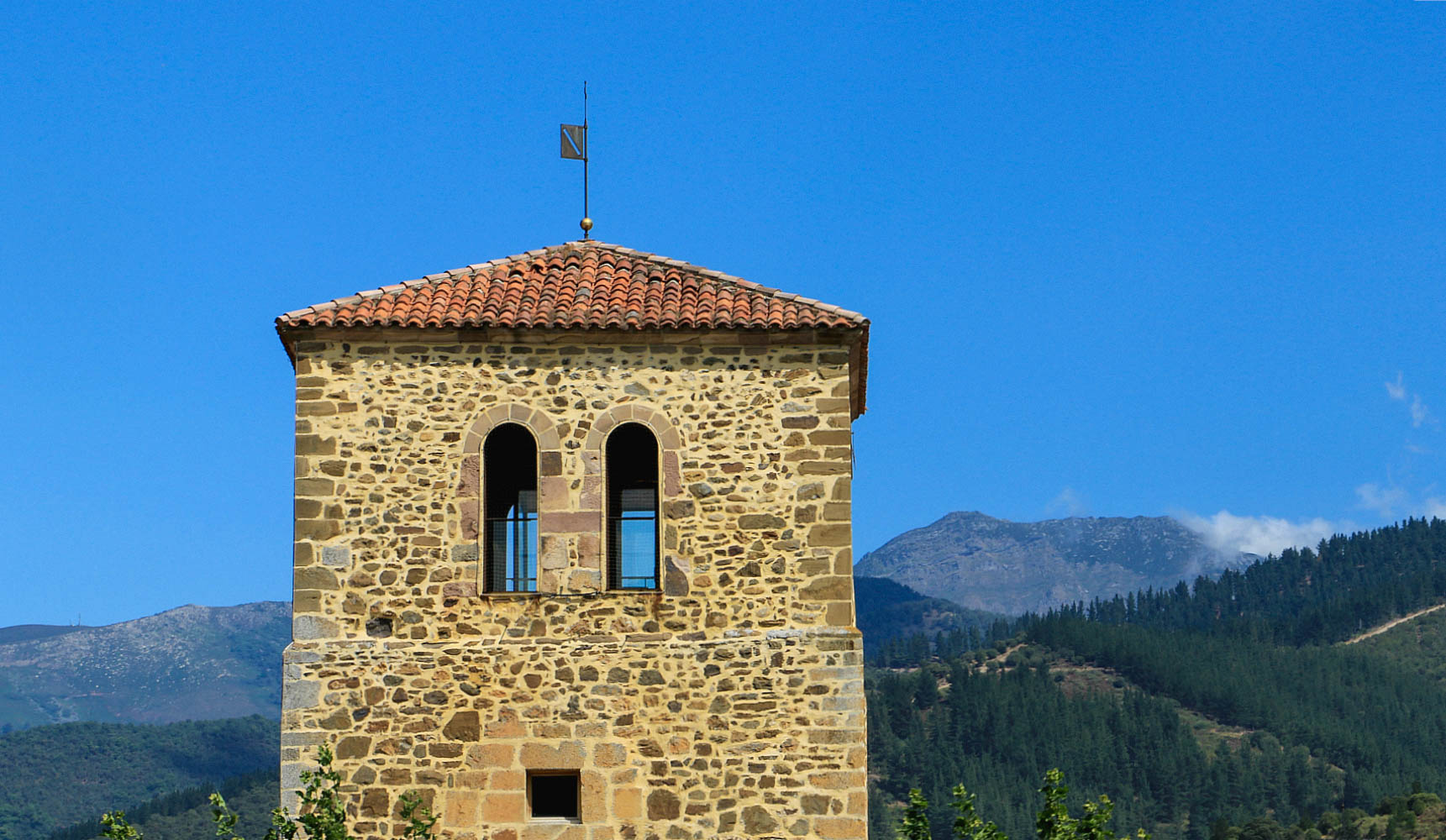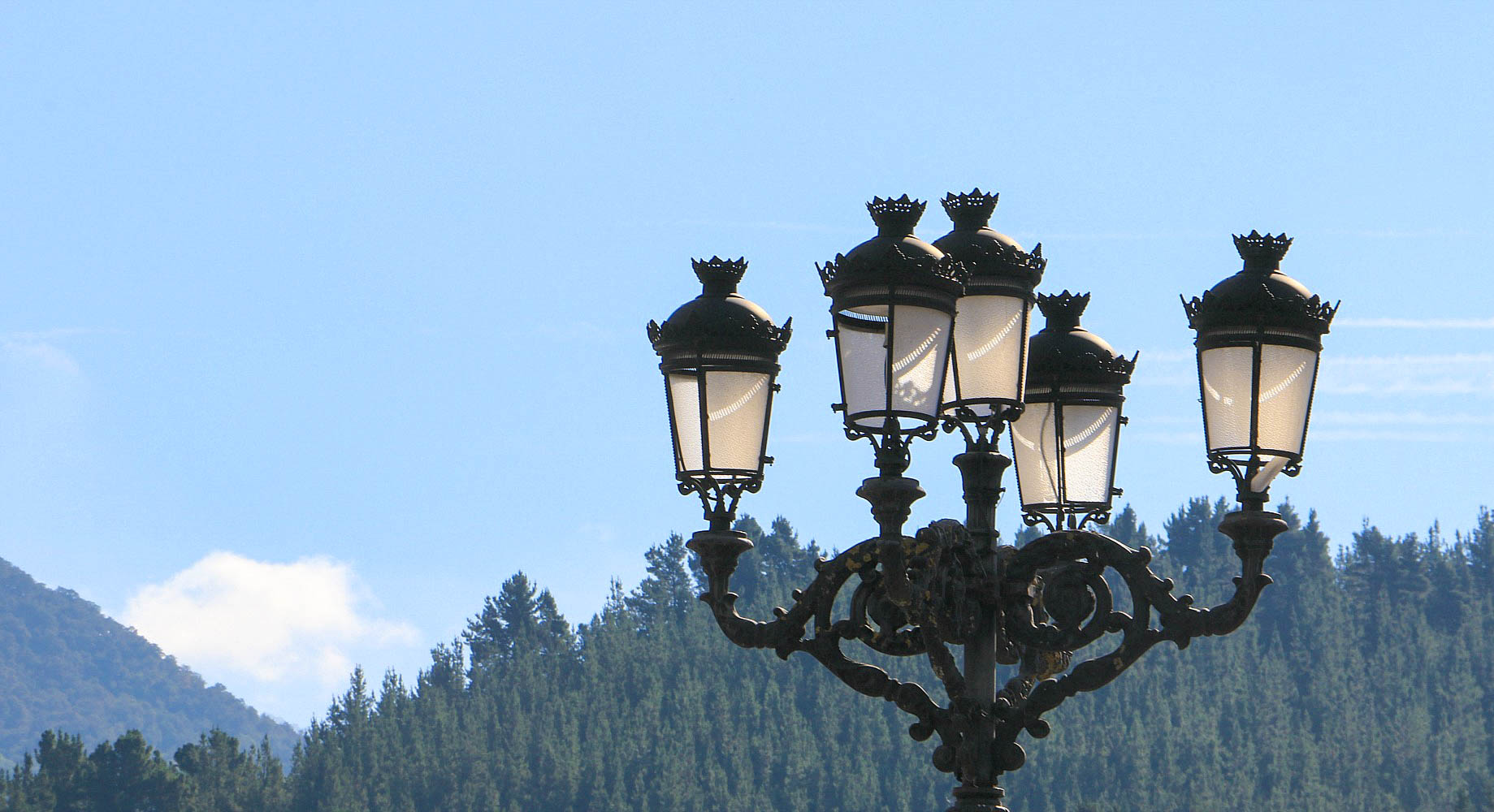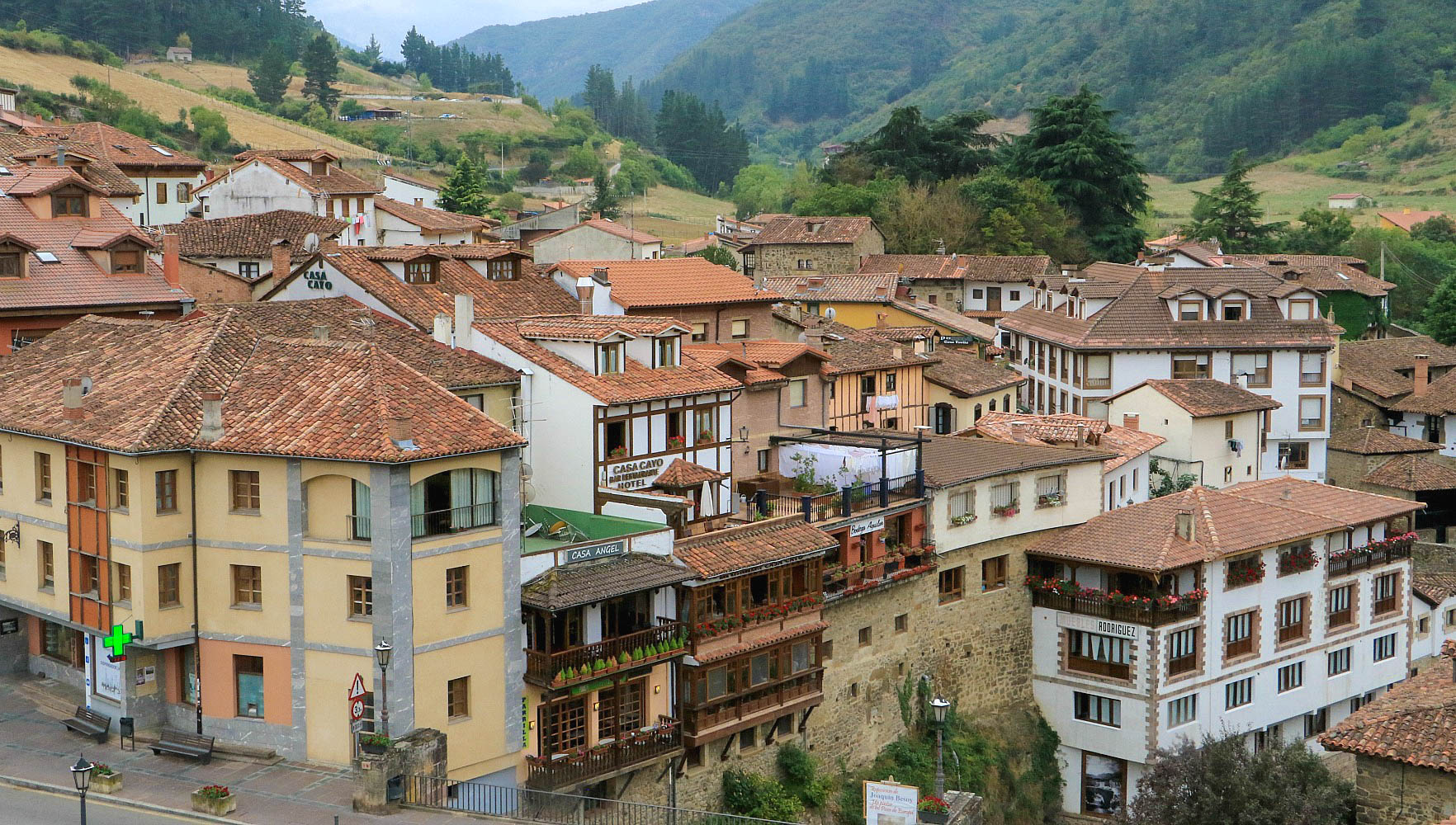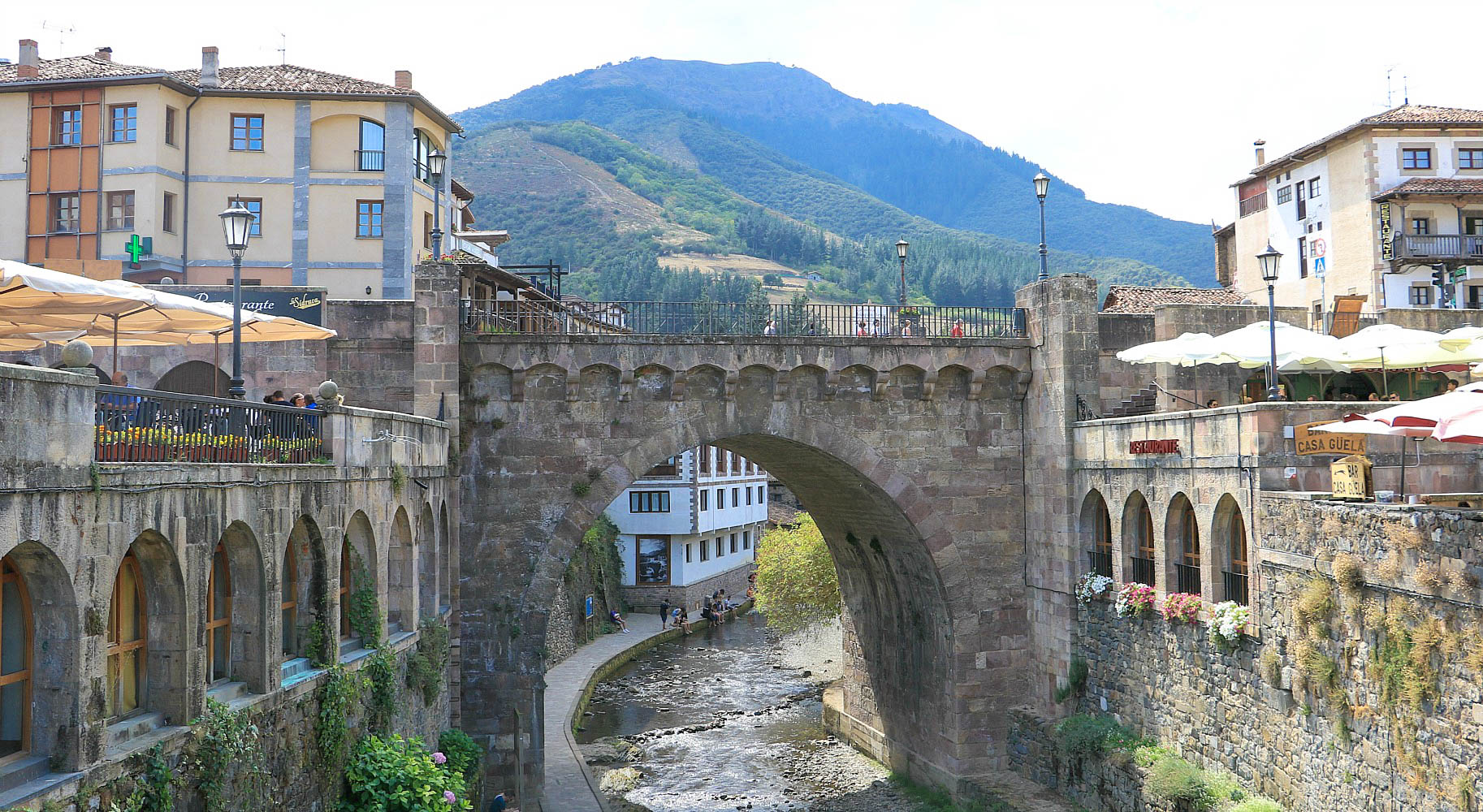 Heading into town there are a wealth of restaurants to choose from, all of which serving traditional tapas. We found one of the best served the equivalent of a two course meal with a bottle (of cider or wine) for only 13 Euros. We also discovered the most amazing handmade ice-cream shop which became a favourite, especially on the hot days.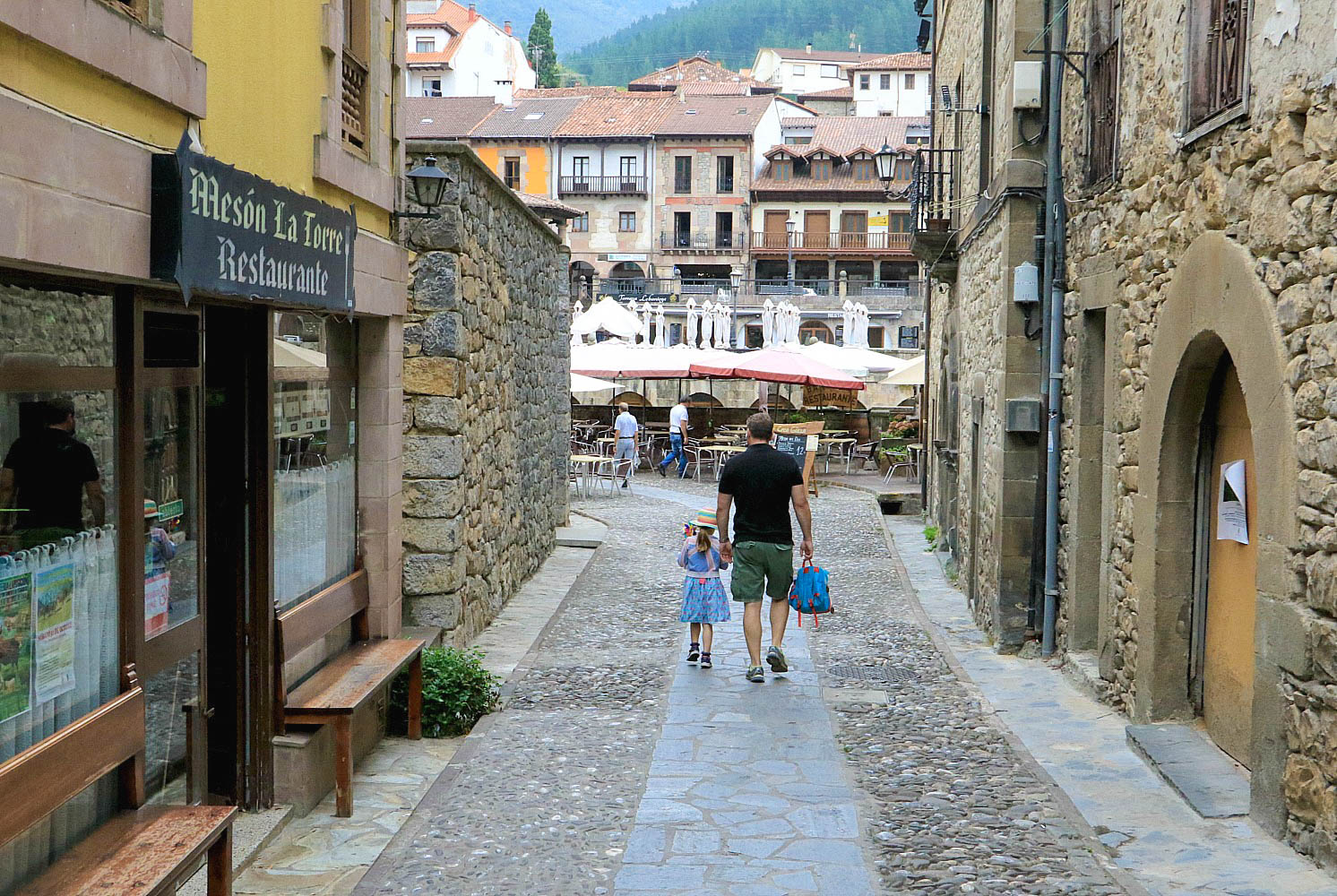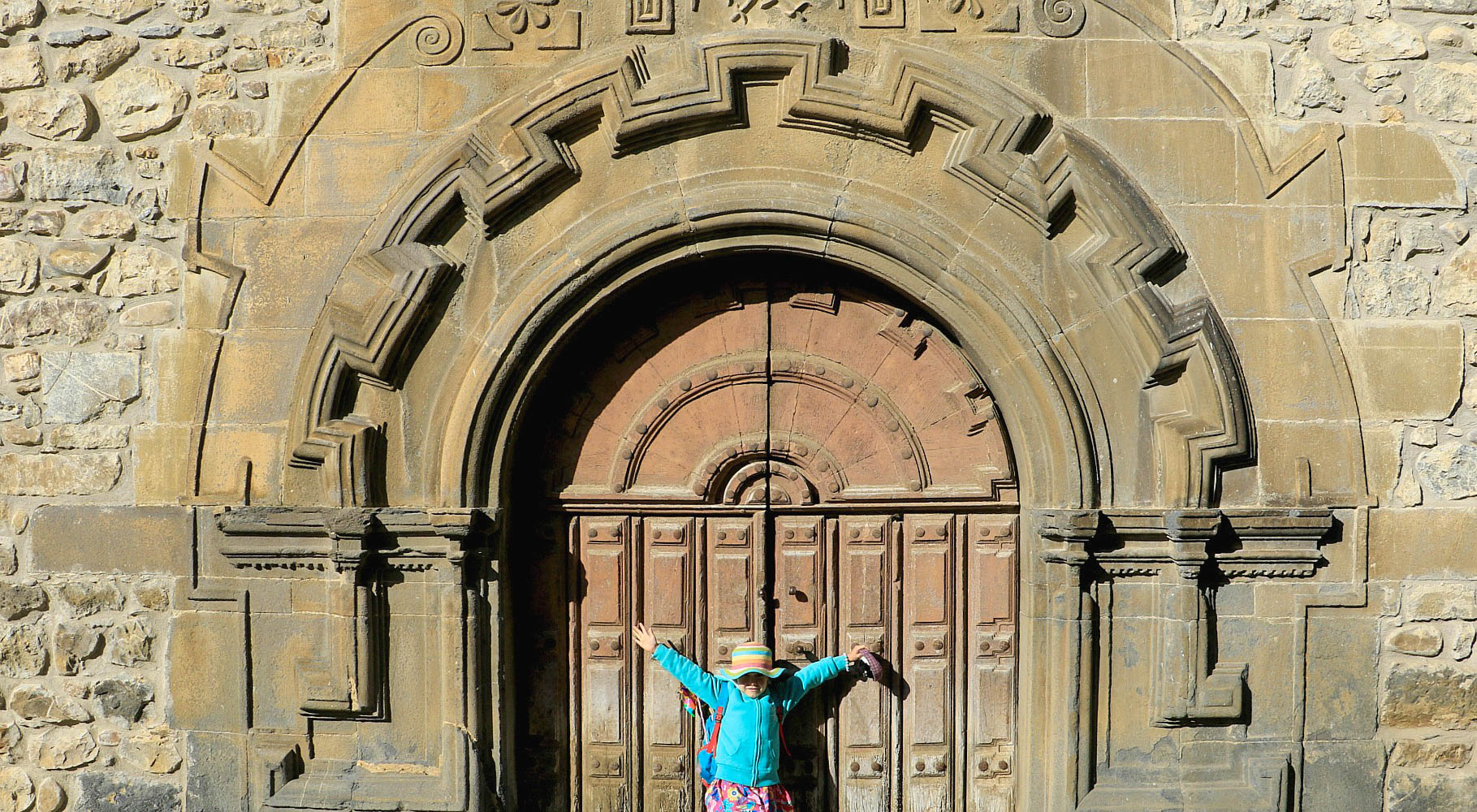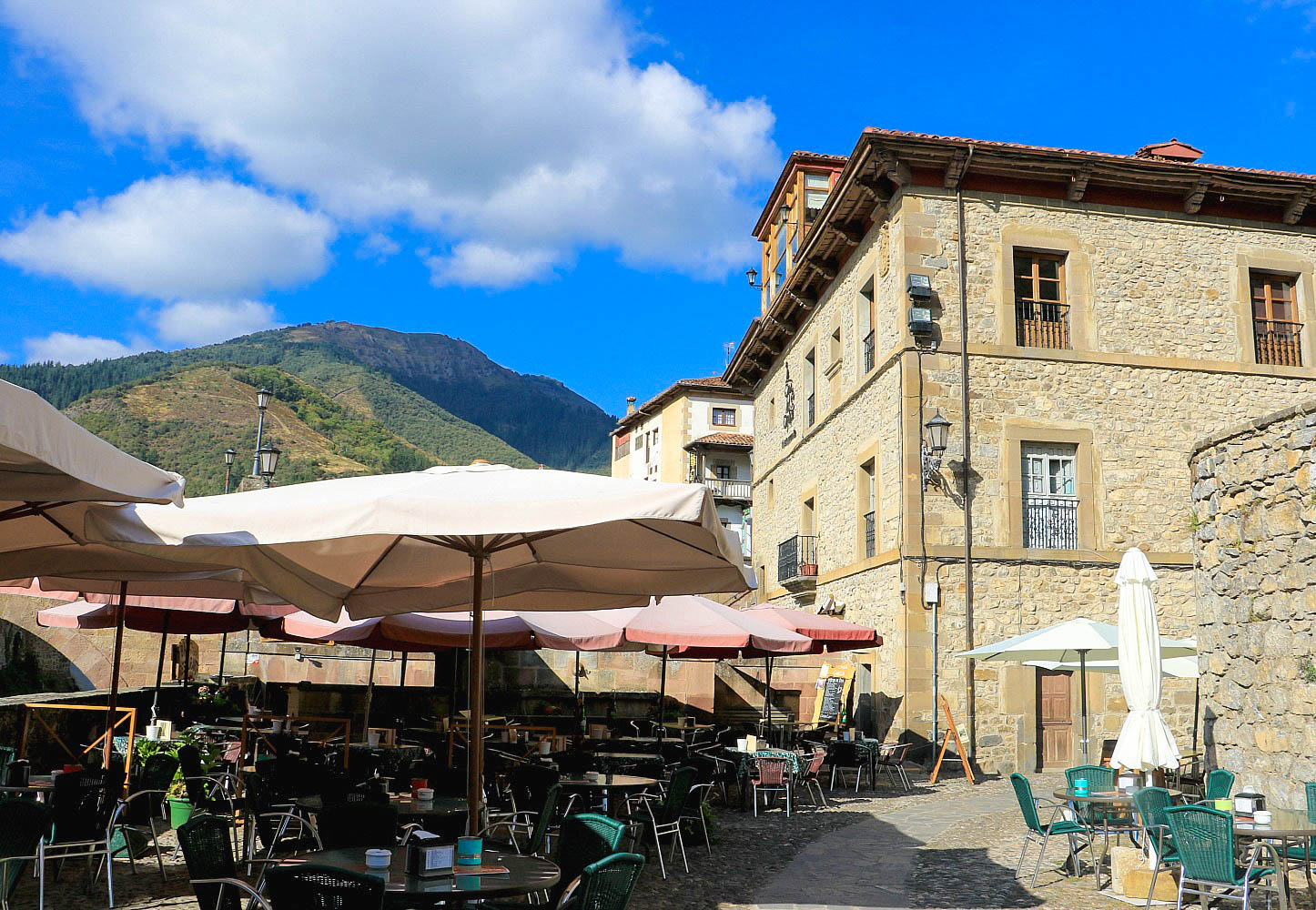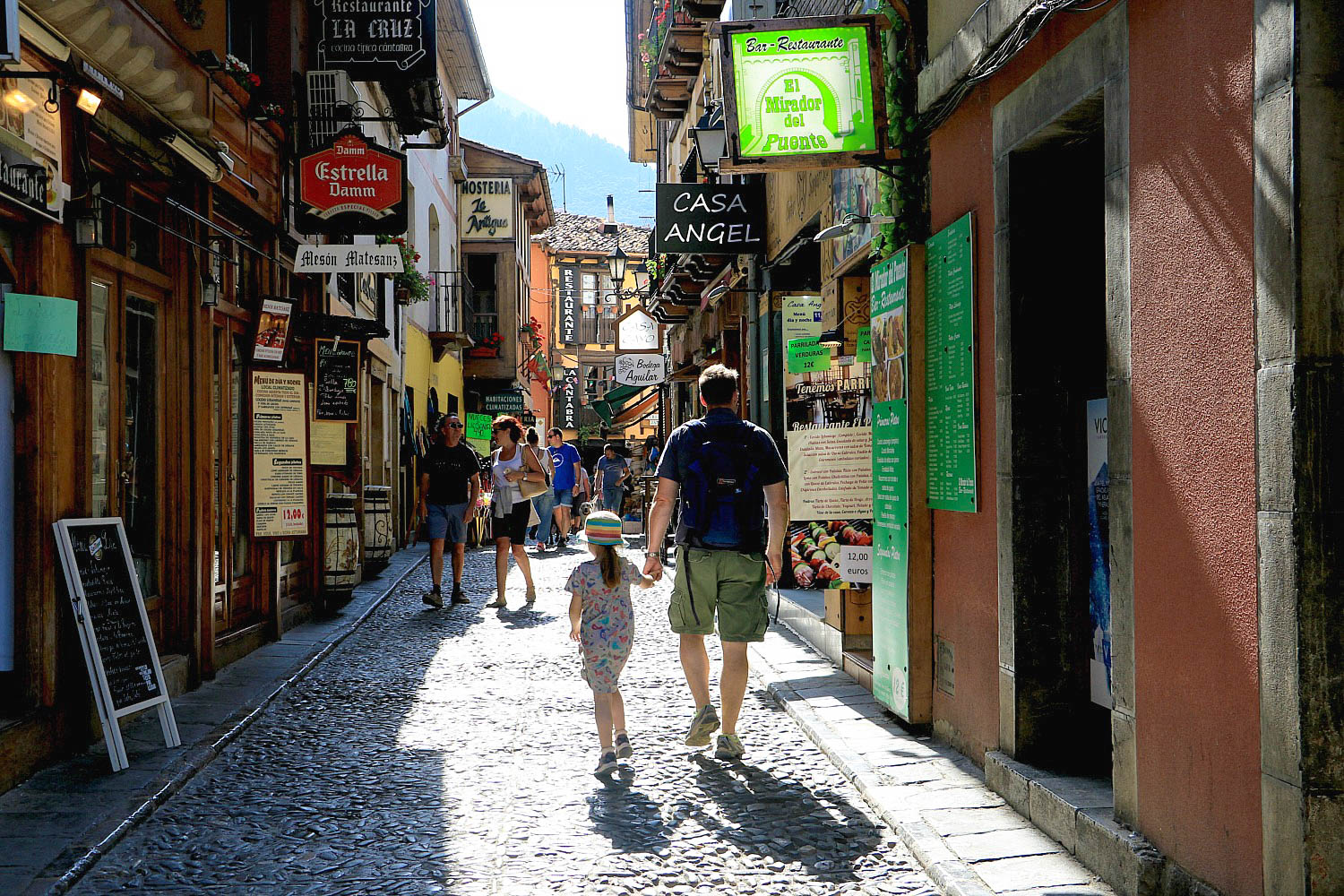 Calle Sol with its stone arches was a pretty part of Potes with a few bars. We visited one during one afternoon and pretty much had the place to ourselves. We spotted a house for sale up this street and, while we couldn't have bought this run down property opposite a bar, I wish we'd looked into how much it cost!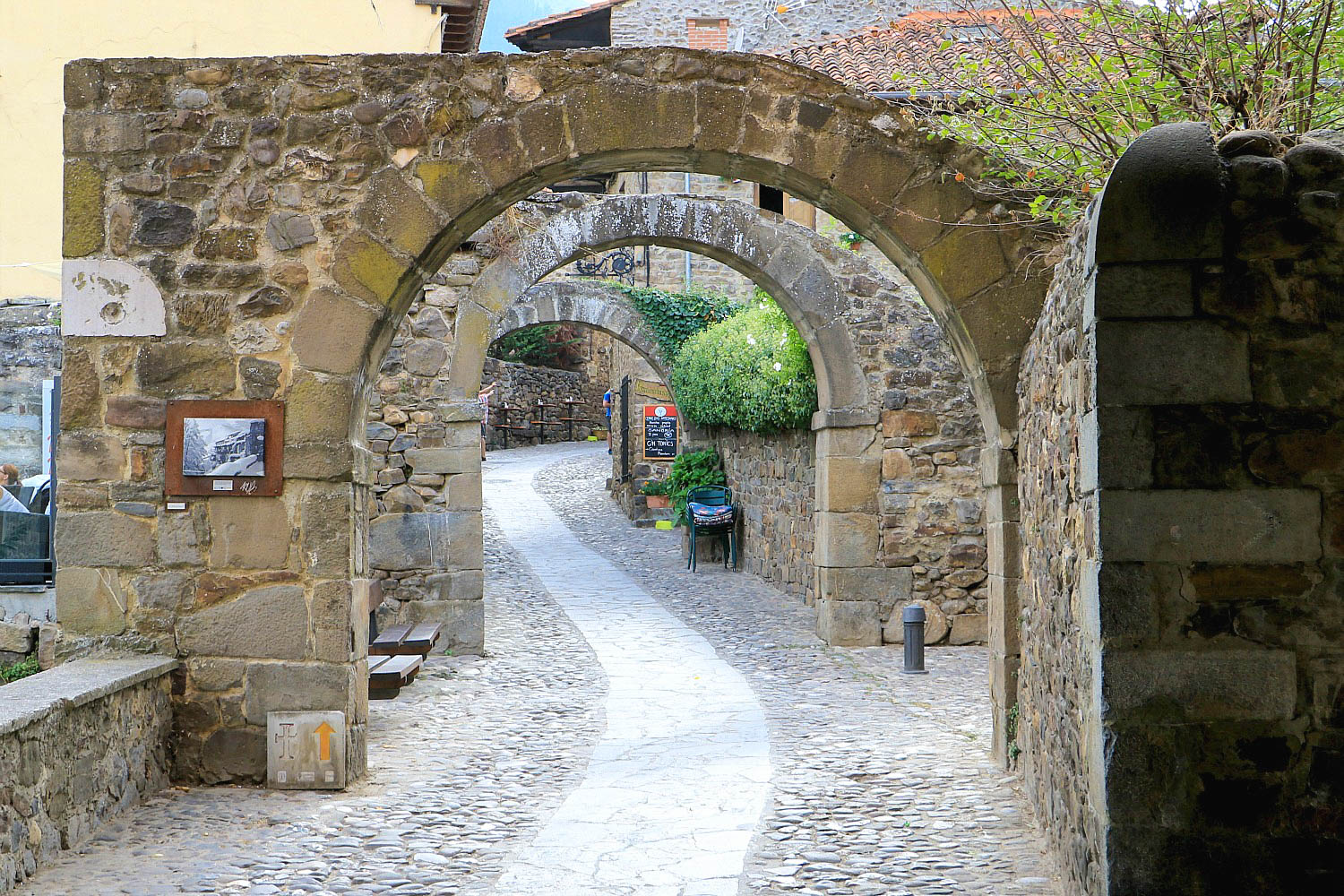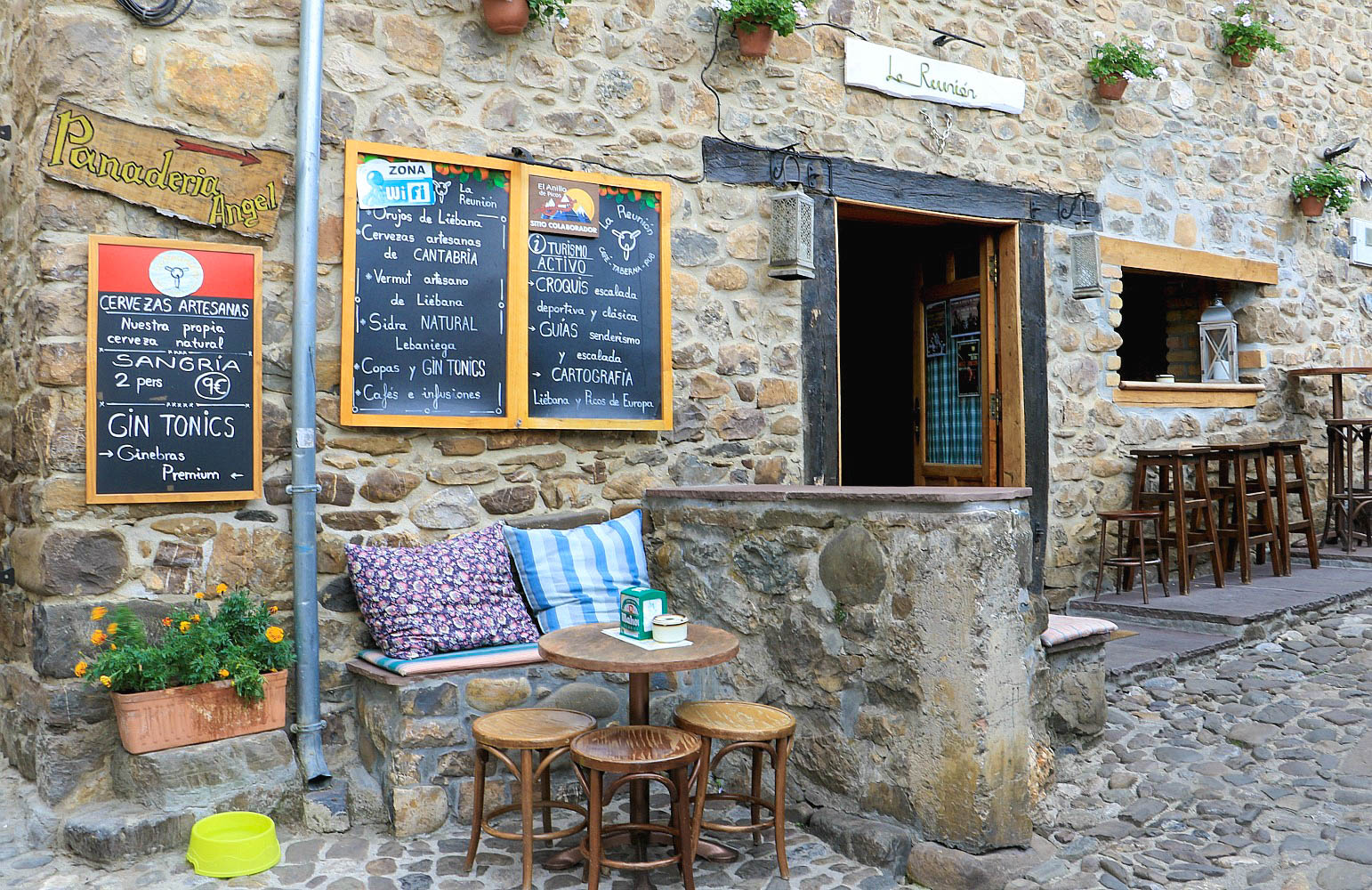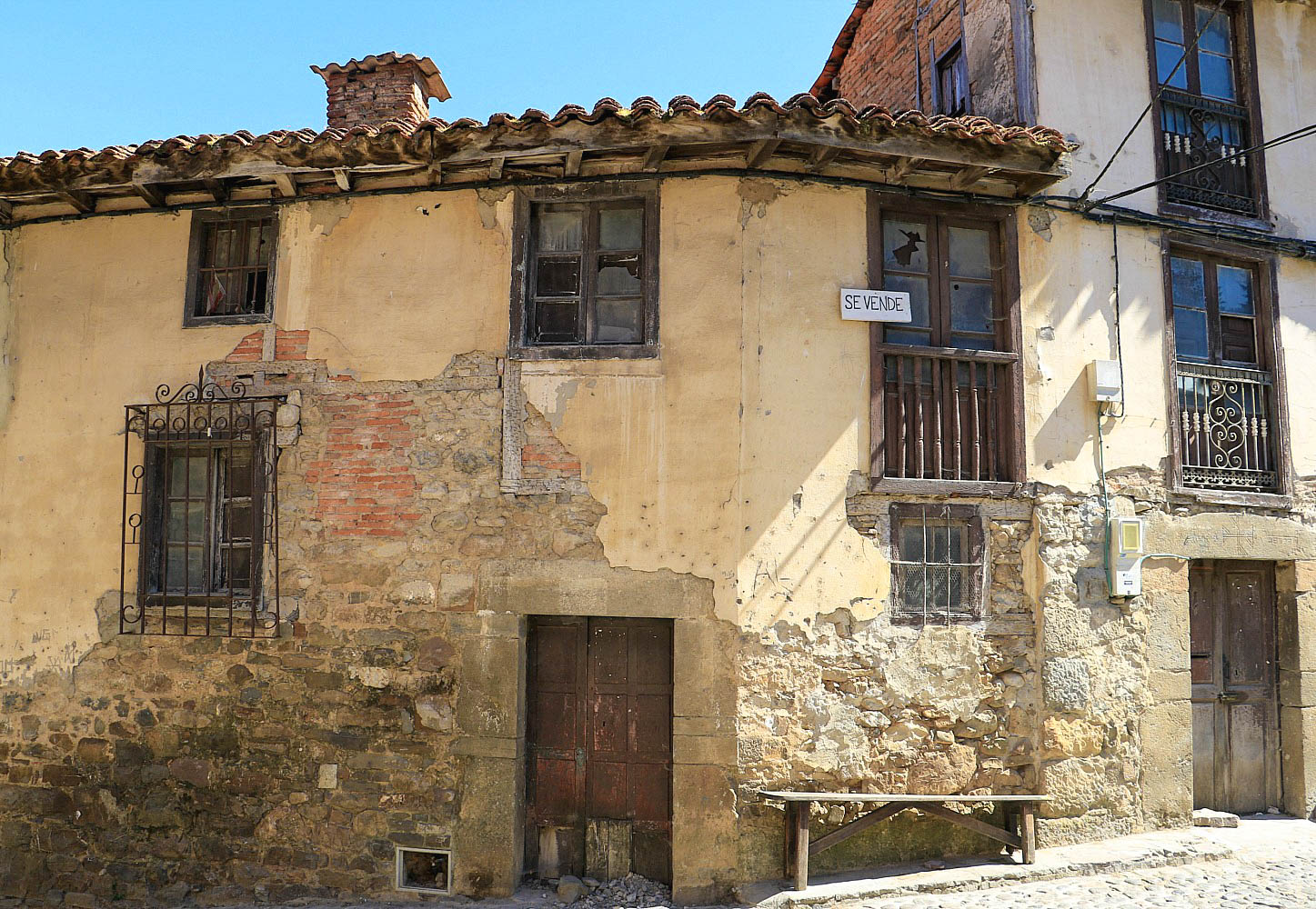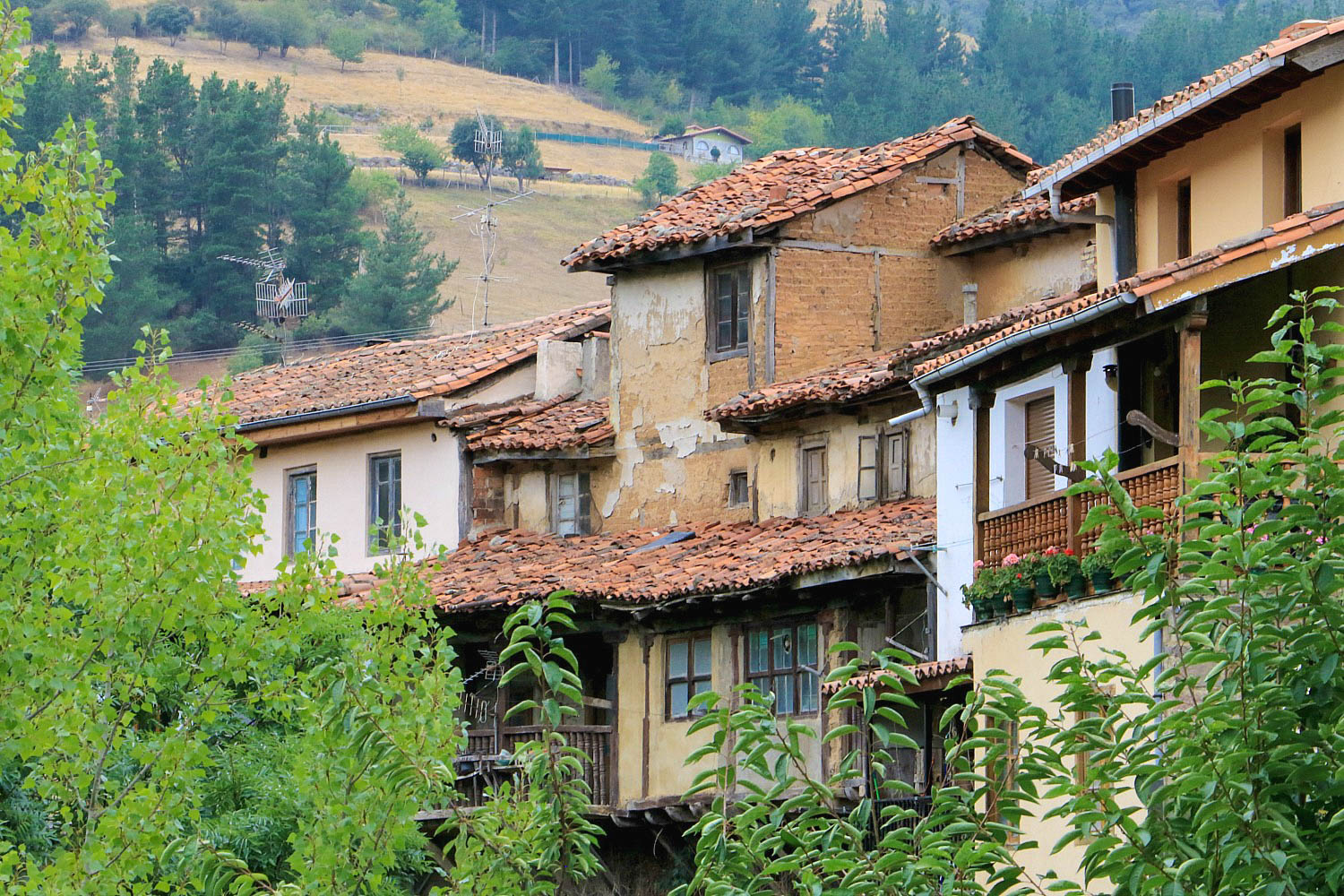 Opposite the bottom of Calle Sol is the Bustamante family home and mill which is located on the other side. We passed this immaculate property, or the Hermitage of San Cayetano, when we headed down to the river. Who could have known that POD wanting to play with the locals in the water would become a thing. We found a wonderful spot where the locals would sit and chat in the sunshine, the kids all taking to the river whatever they were wearing. Initially POD had ventured in wearing a dress but it was inevitable she was going to get soaked! It really didn't matter though, she had the best time. Heading down to this spot ended up being one of the main reasons we visited Potes.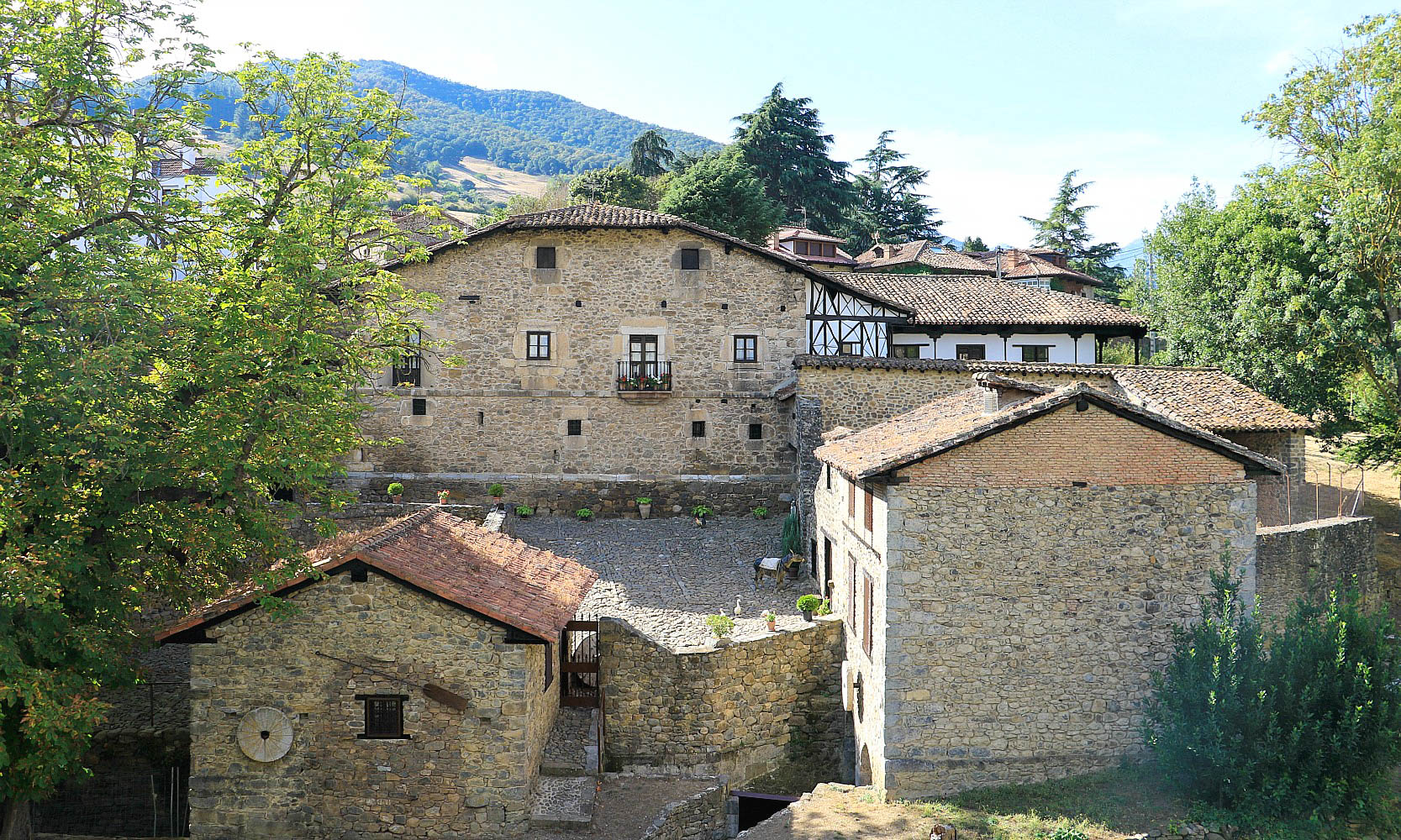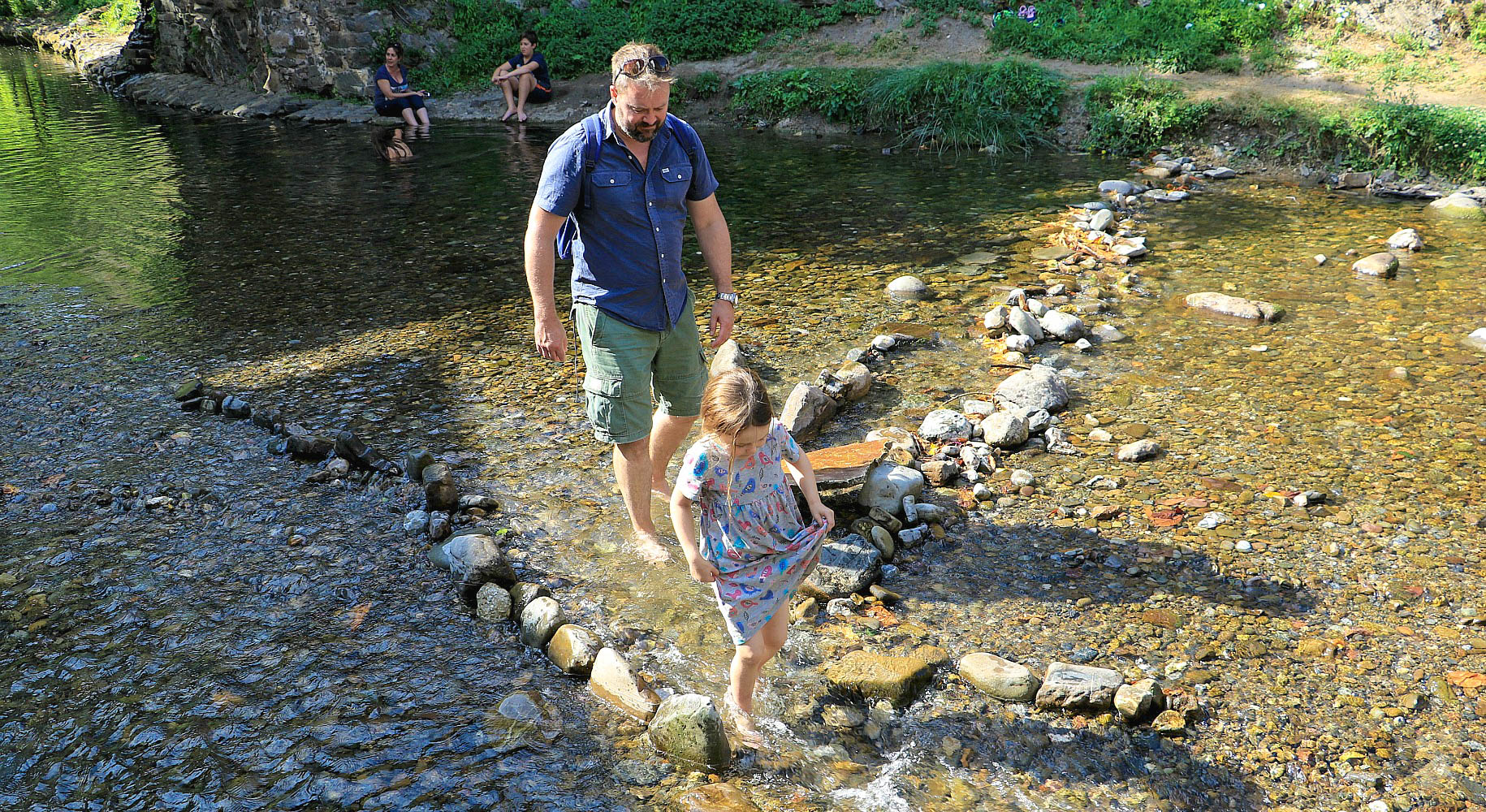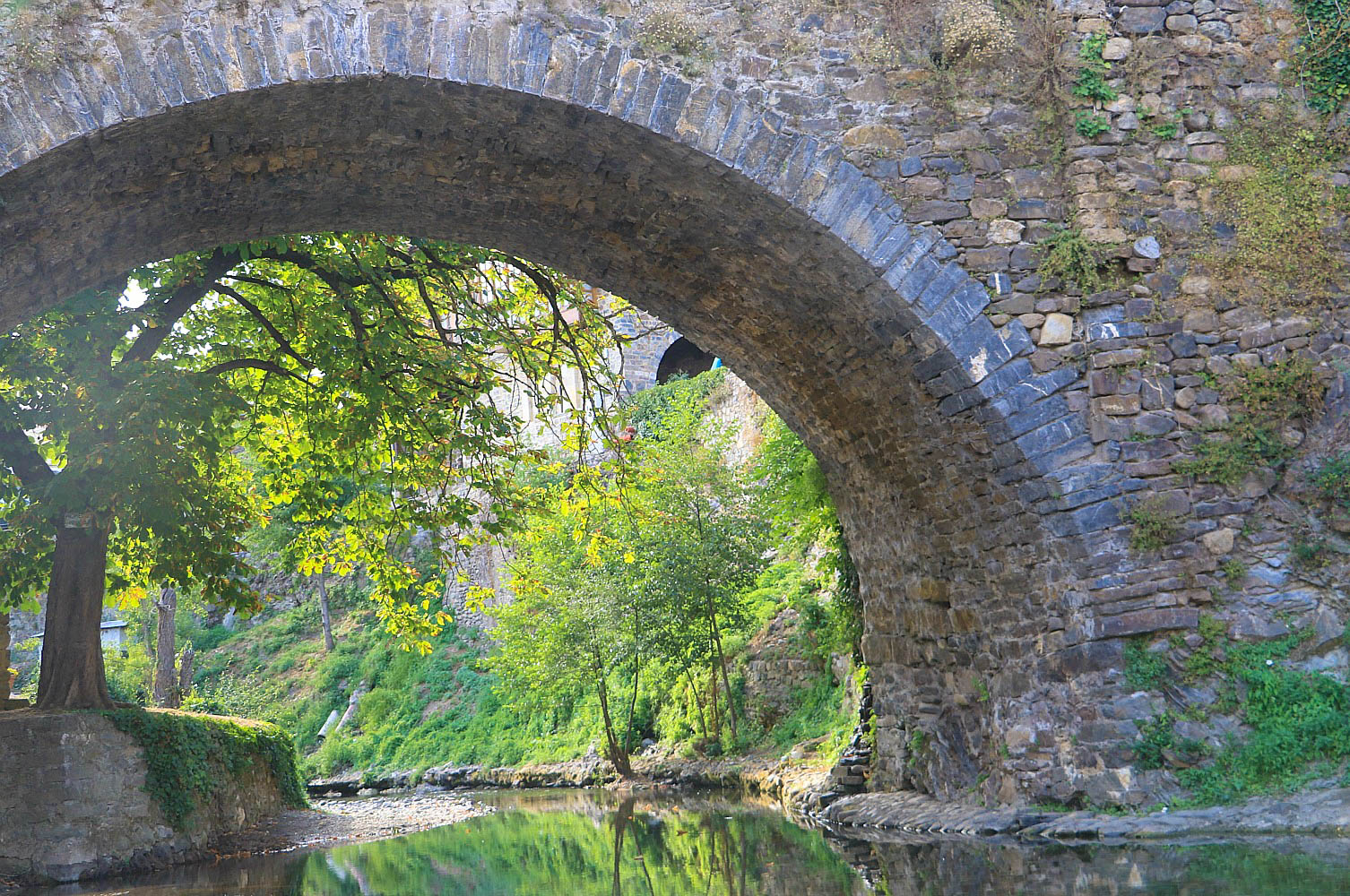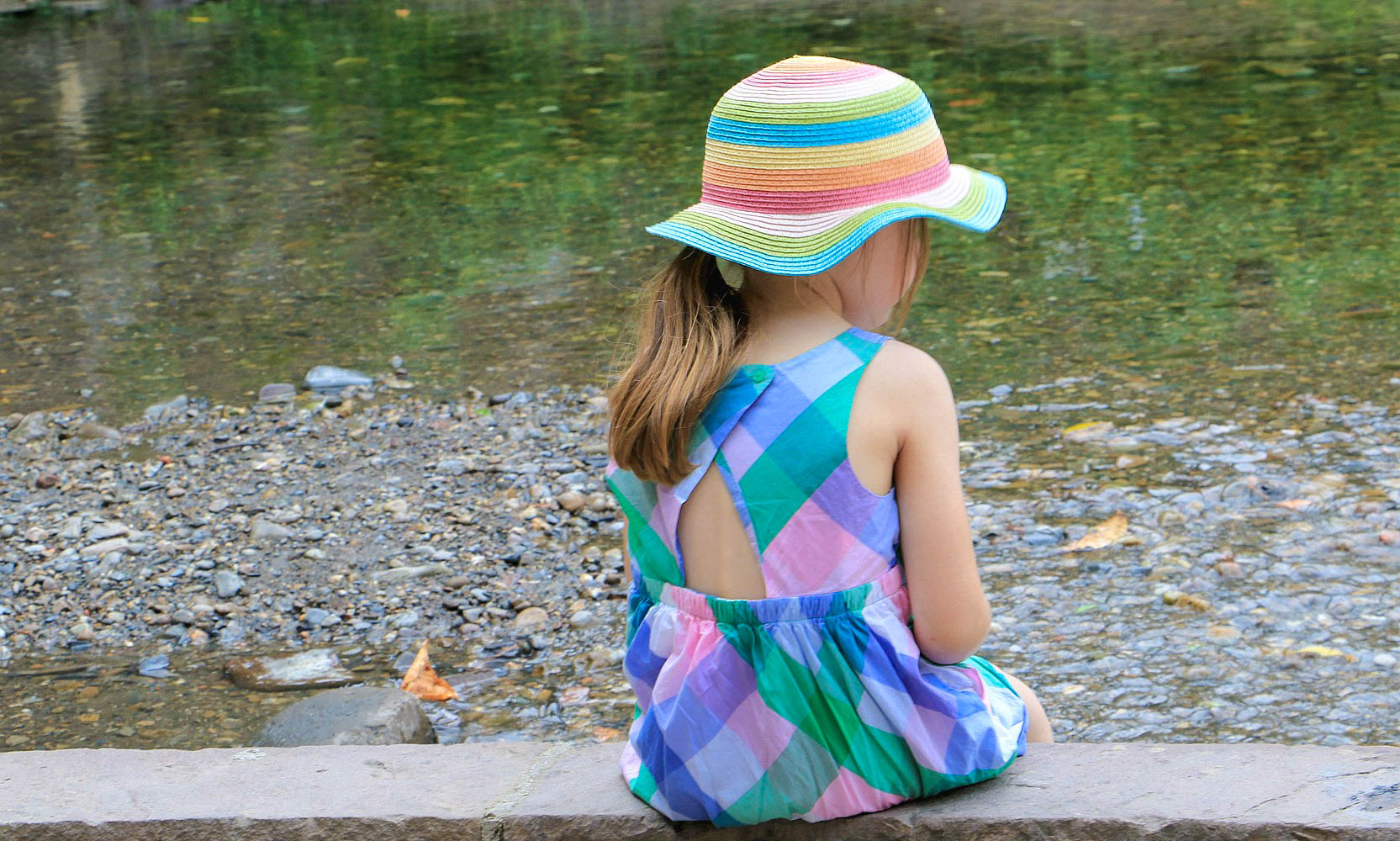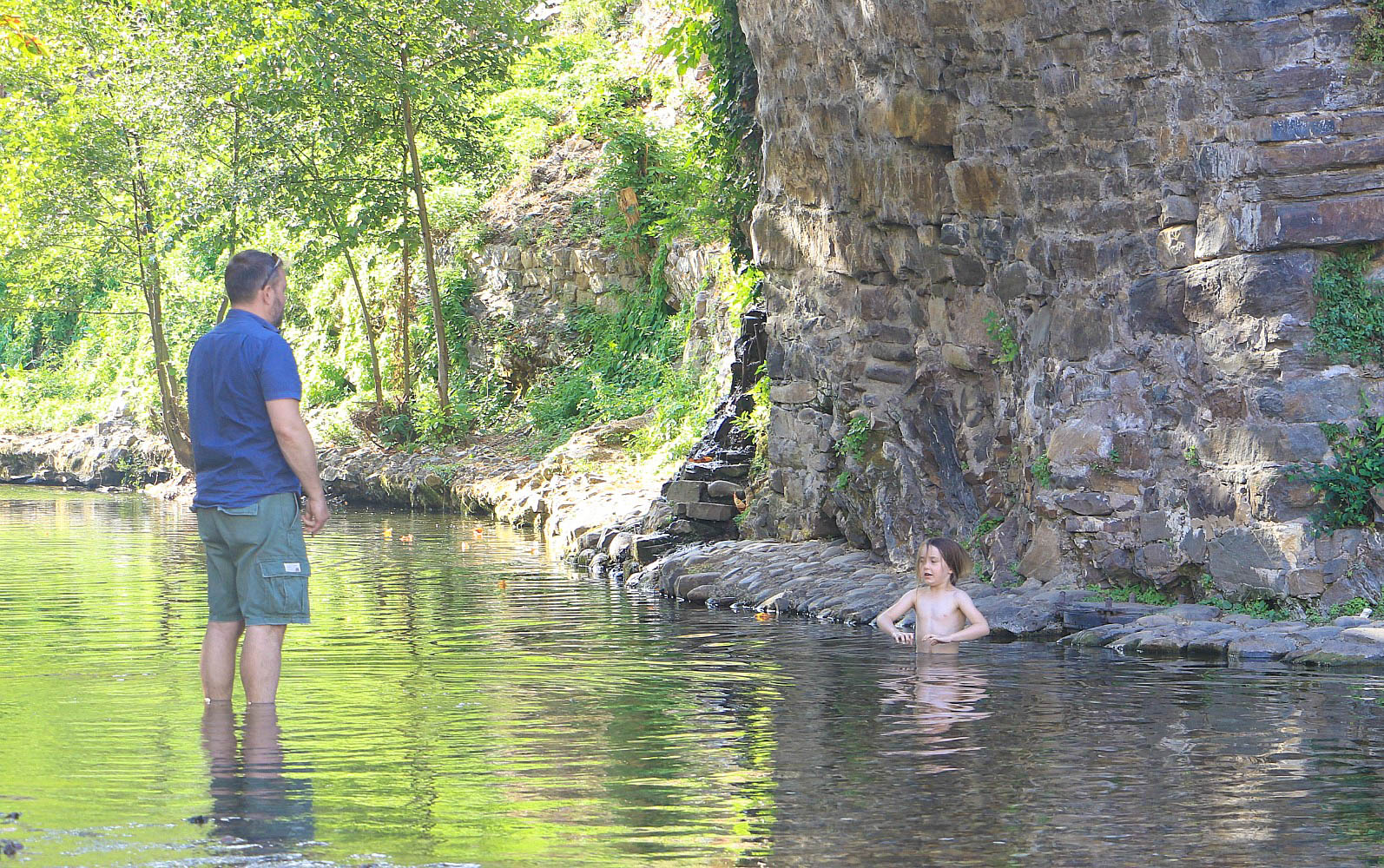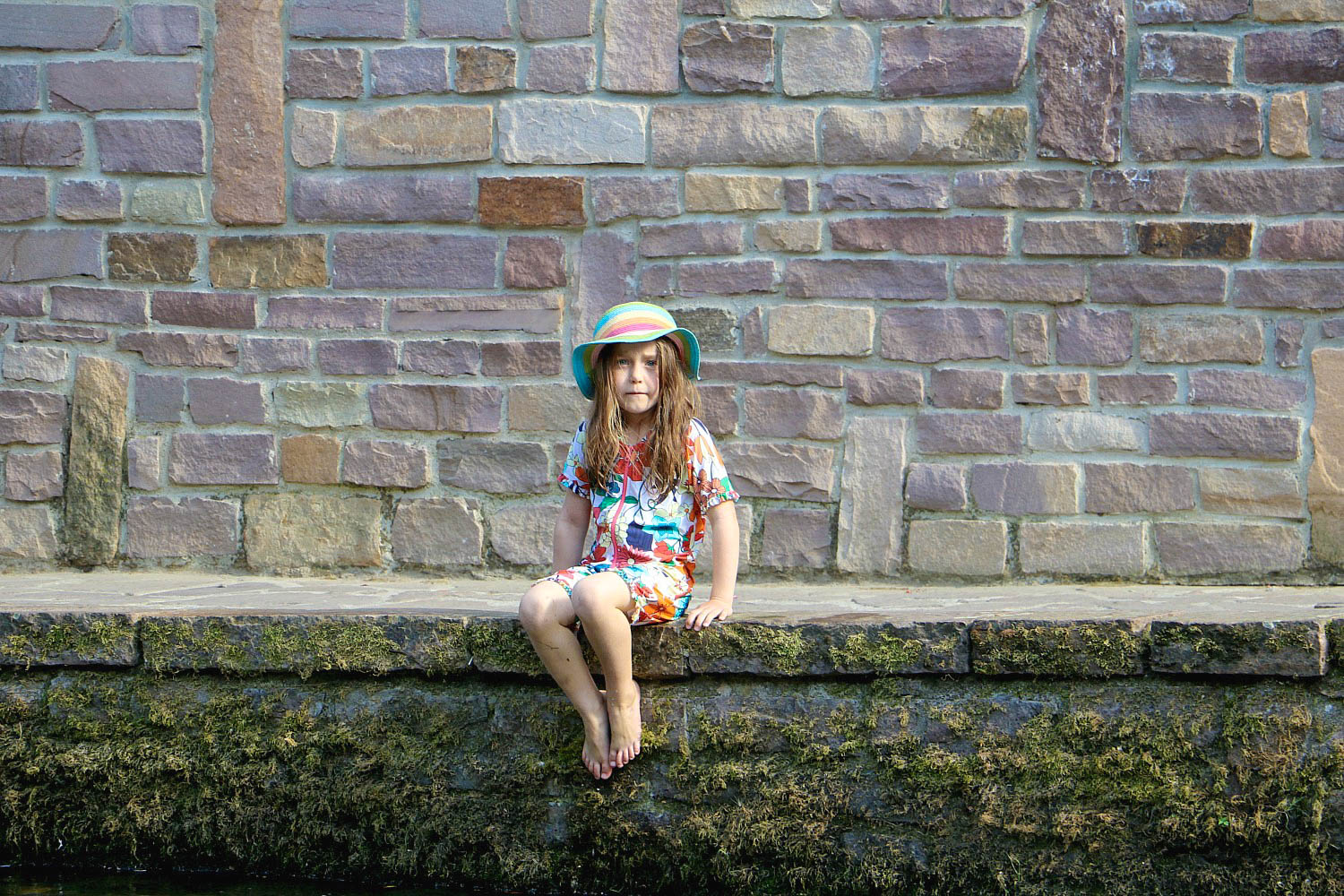 Even on foot there is much to see and do in and around Potes. We wandered into the most delightful residential areas and found wonderful little squares as well. There's a traditional market on a Monday too albeit a small one. Potes is most widely known for its gastronomy and distilled liqueurs such as Orujo and of course its local festival. It's is also a great base for all kinds of activities like hiking, mountain biking and horse riding plus of course skiing in the winter. It will always be a bit special to us due to the river our daughter loved to play in.
We travelled to Northern Spain via Brittany Ferries from Portsmouth.