Such a brilliant weekend was had by all in Germany's capital city. We saw numerous sights and attractions including the historic Berlin Wall, East Side Gallery and Wall Museum. There are over 400 galleries in Berlin but there's an abundance of public art to be found too. Not just at the 1.3km long East Side Gallery (where you'll find the renowned "fraternal kiss" either. Much like London, street art can be found all over Berlin. Work by International artists such as ROA, Victor Ash, Os Gemeos, Romero and Flix can be found here along with local talent like Bimer, Bonk and El Bocho. When looking for the best places to find street art in London, I knew exactly what to look for and where. We didn't have the time to do a full street art tour in Berlin but that's not to say we could seek out a few of those well-known murals.
As well as finding the more well-known pieces, it's also worthwhile taking a wander in the street art rich areas. Kreuzenburg is certainly one of those and it made a good starting point for us. We took the U-Bahn to Warschauer Strasse and took the superb Oberbaumbrücke bridge over the river towards Kreuzenburg passing the East Side Gallery (in Muhlenstrasse) which was on our right.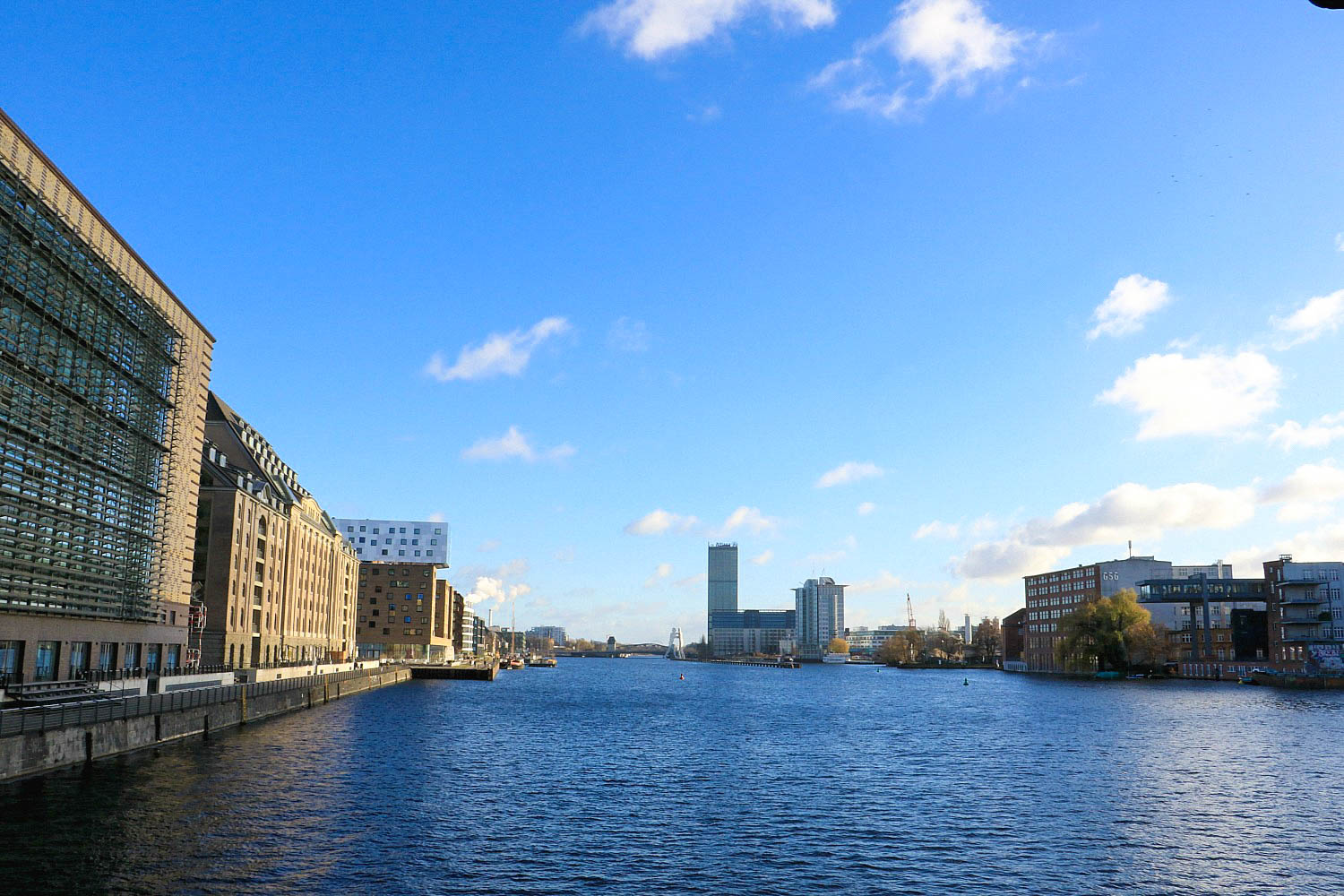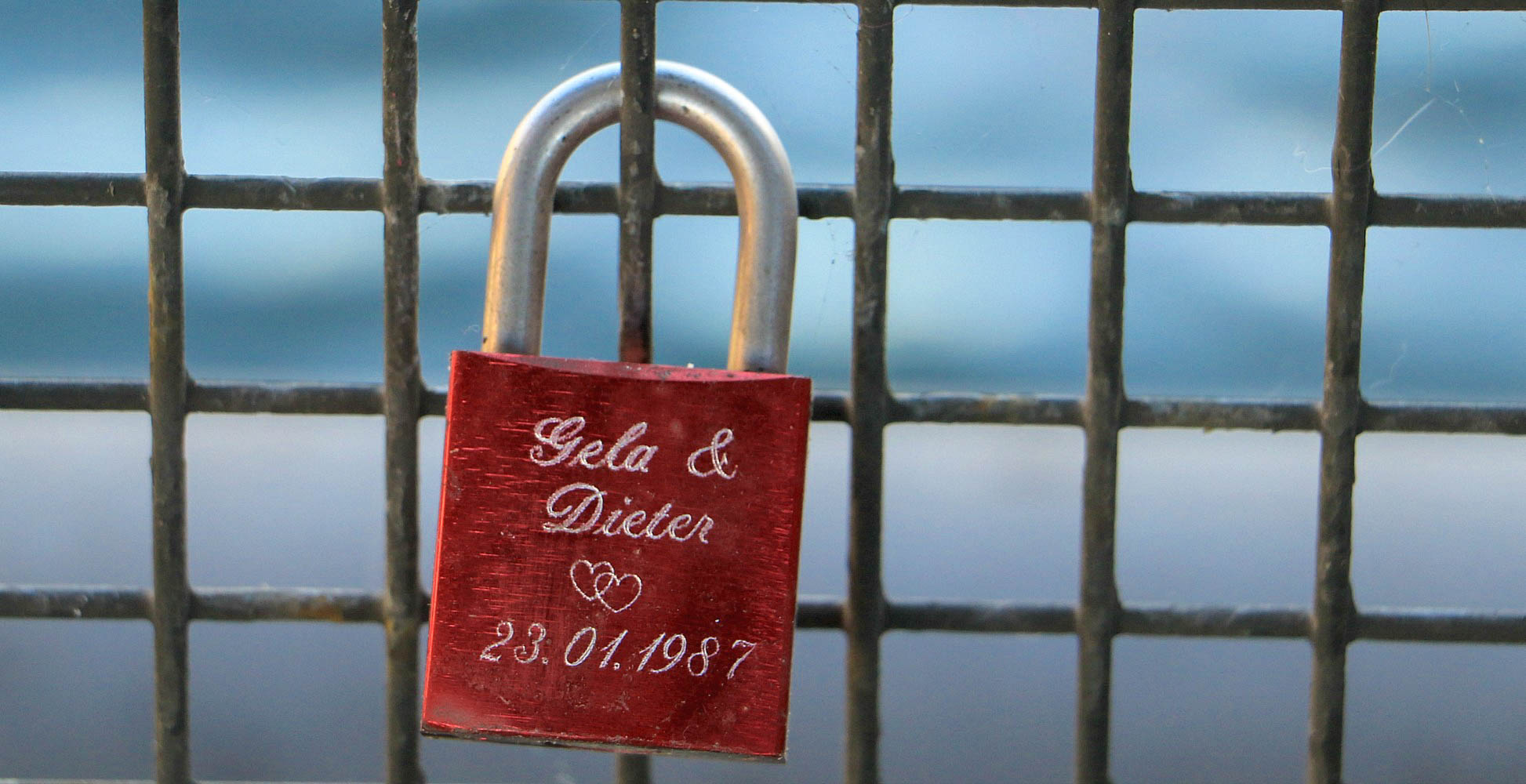 Once we were over the bridge, we found our first mural to the left. The Backjump Mural by Italian street artist Blu was created way back in 2007 and took a reported 5 days to complete. Two of Blu's murals have now been painted over but this one remains. It's always great to see the large murals remain for long periods. As you can appreciate, street art at lower levels is often refreshed regularly. Not just in Berlin but globally. Over in Oppelner Strasse, we discovered two murals. The first is Rounded Heads by Internationally renowned Berlin street artist Nomad who uses a pictogram kind of style. On the other side of the road is the Yellow Man mural by Os Gemeos – graffiti artists and identical twin brothers.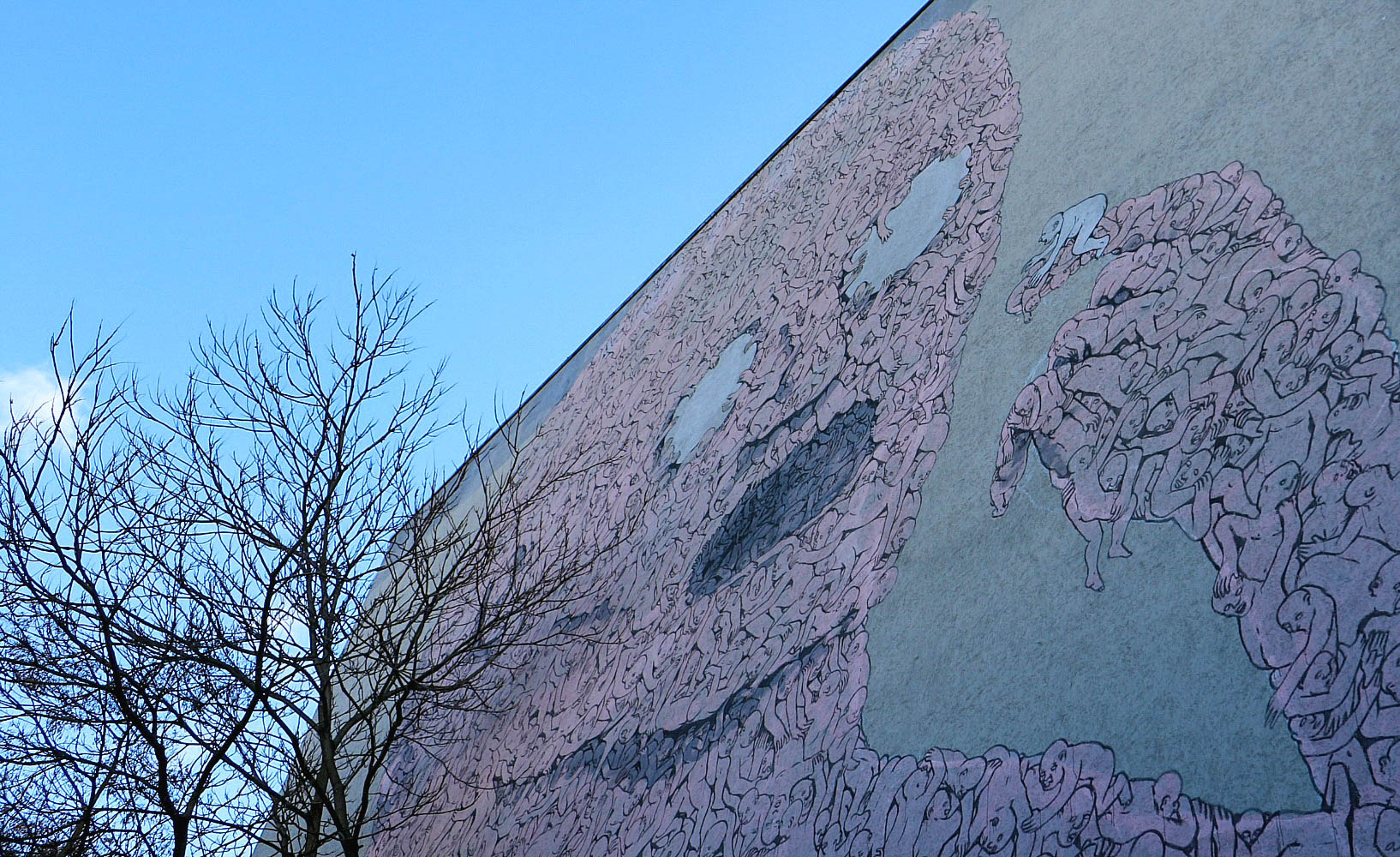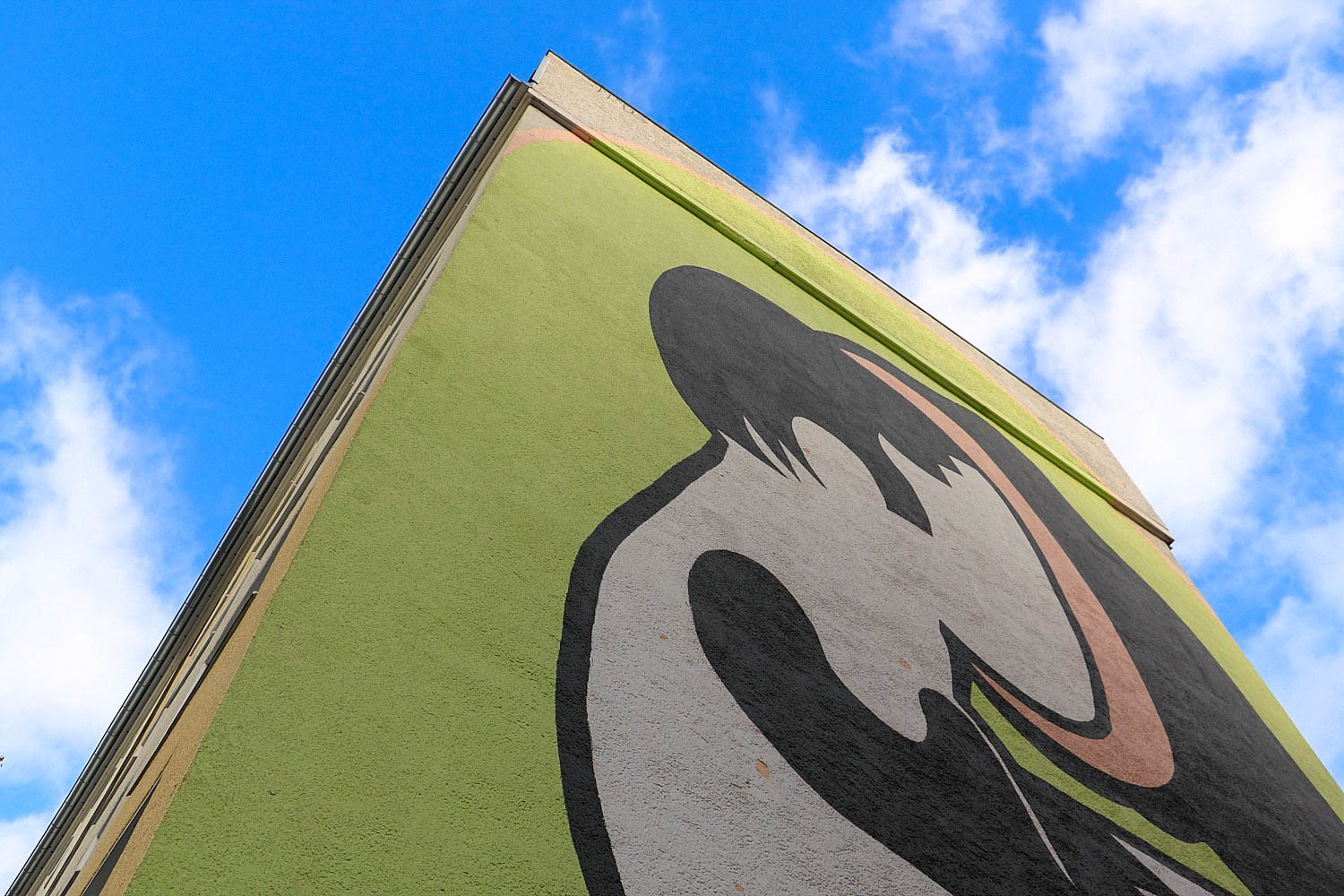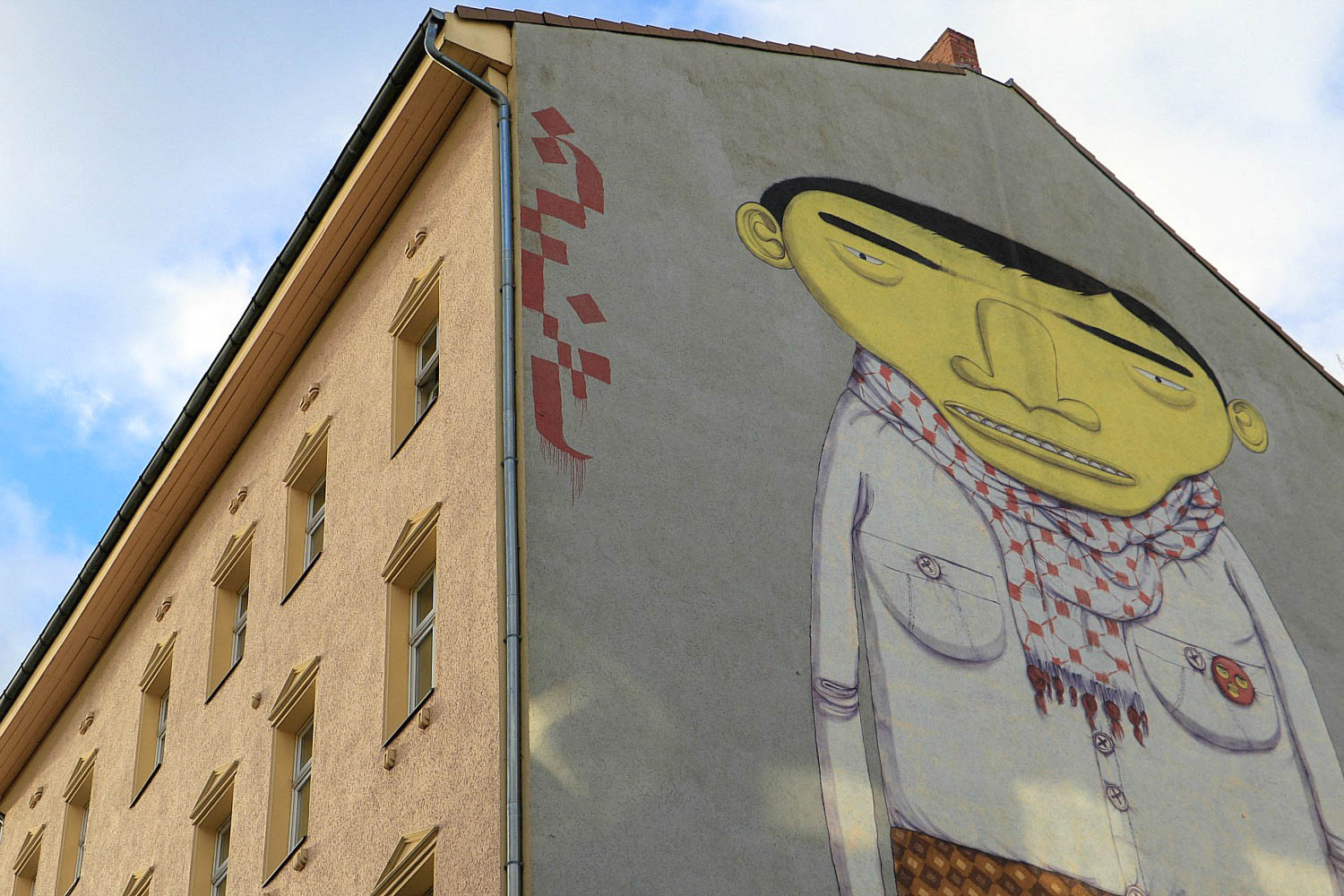 We then headed to Checkpoint Charlie in Friedrichstrasse before returning to our street art trail. Still in Kreuzberg, we'd seen a few murals en route so popped back to have a look. The scale is quite surreal and I'm always in awe of the artists that have spent days creating these, it must be some feat. They bring so much character to the area too, it's hard not to stop to take each one in.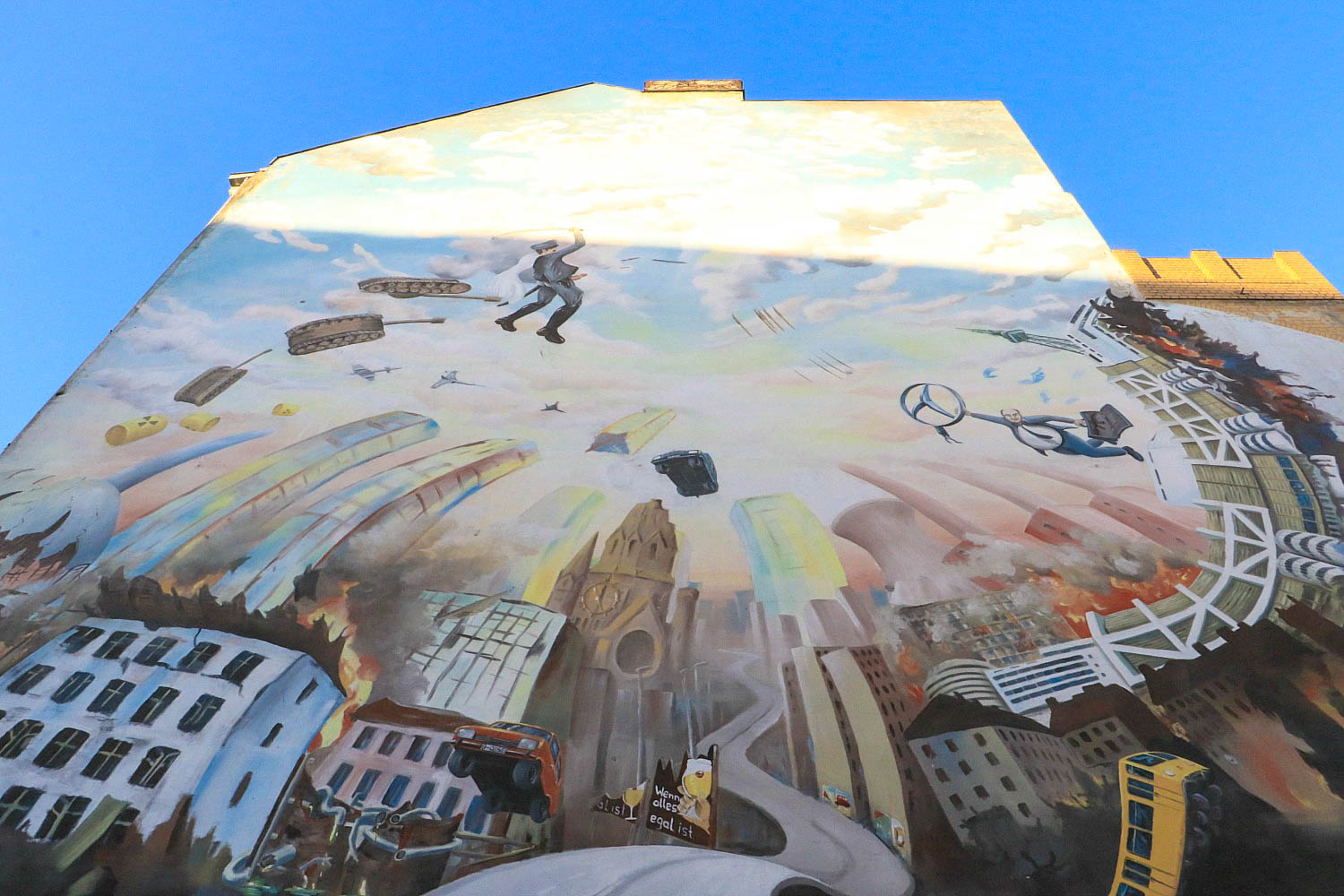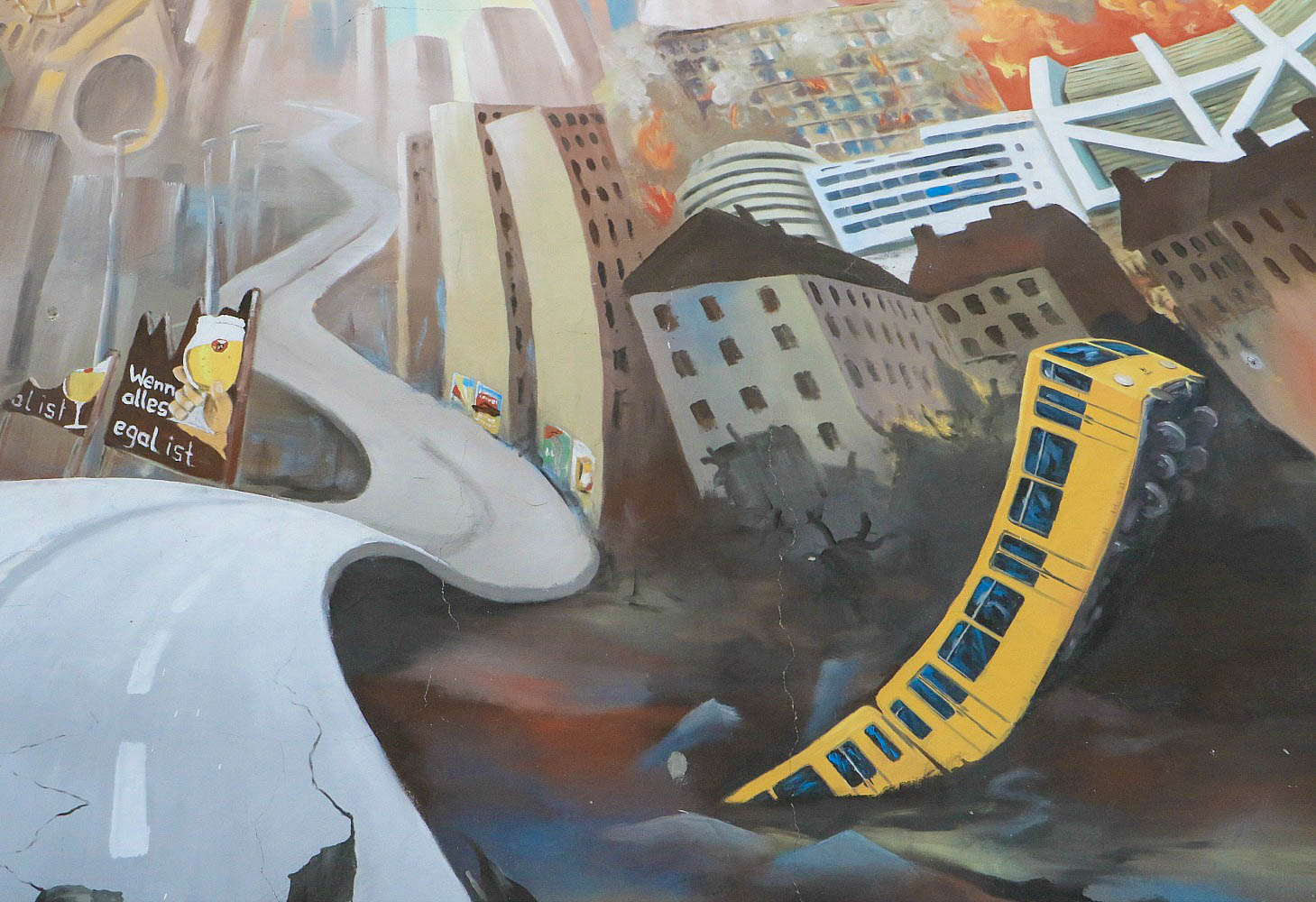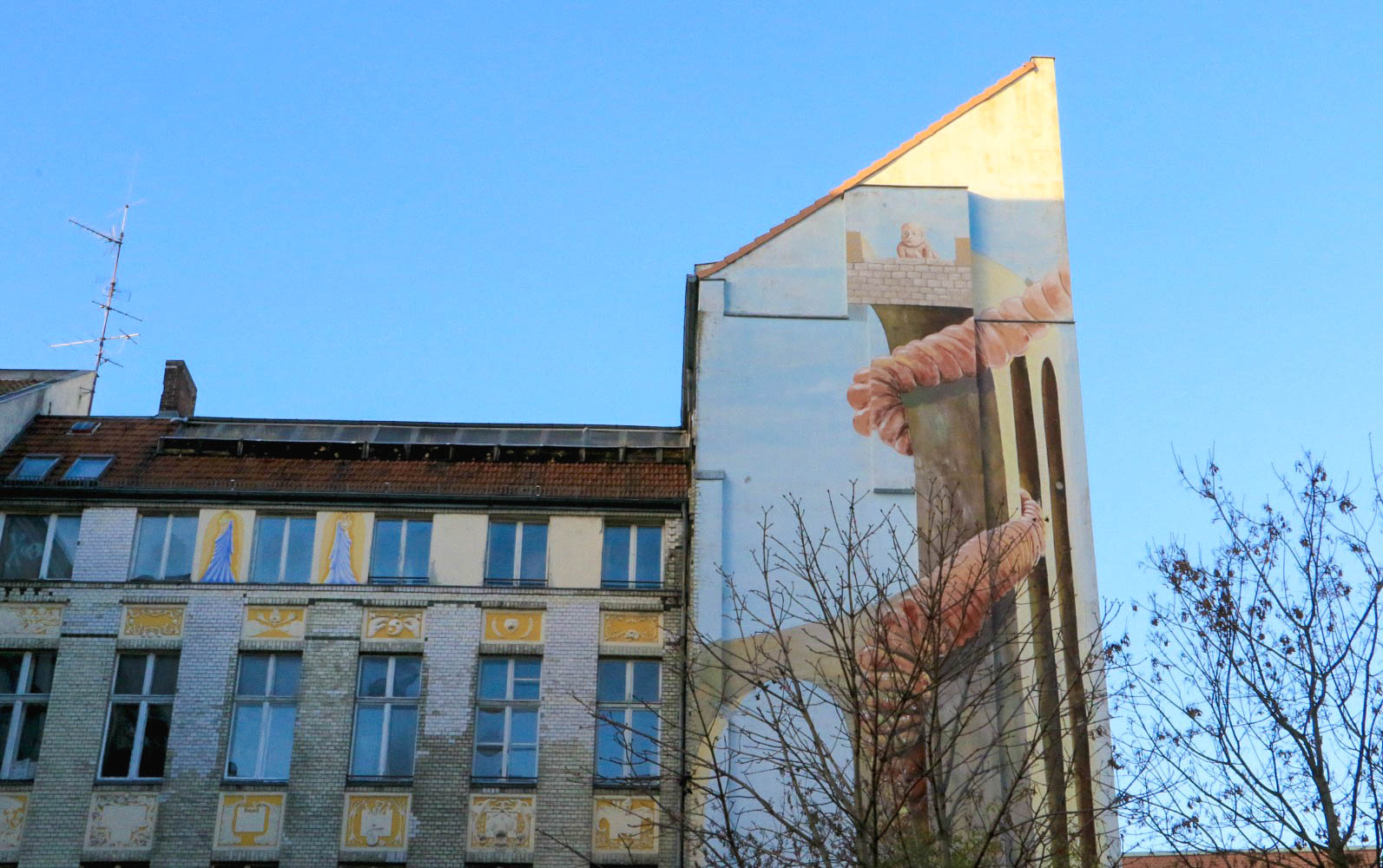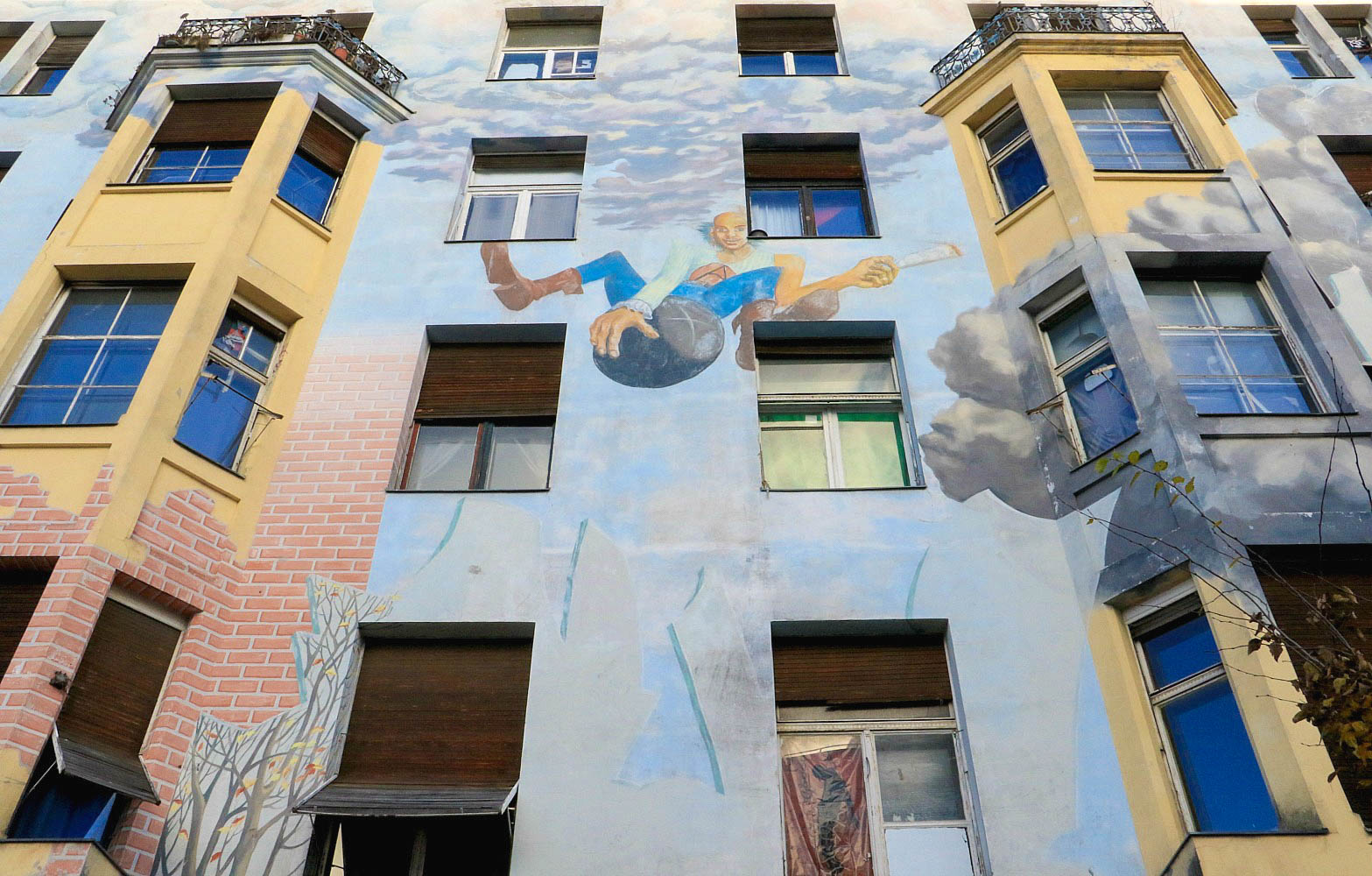 We then stumbled upon a beautiful mural by Jadore Tong (S.Y.R.U.S). Titled Elephant Playing With A Balloon, it's quite spectacular. We'd spotted it while we were on Friedrichstrasse but it's actually located on Wilhemstrasse. It covers the entire side of a building overlooking a basketball court. The colours are just superb and I think it's probably my favourite of all the murals we saw. I have to say I'd love to go back and capture even more of the same. The street art scene is reminiscent of that in London which I just love.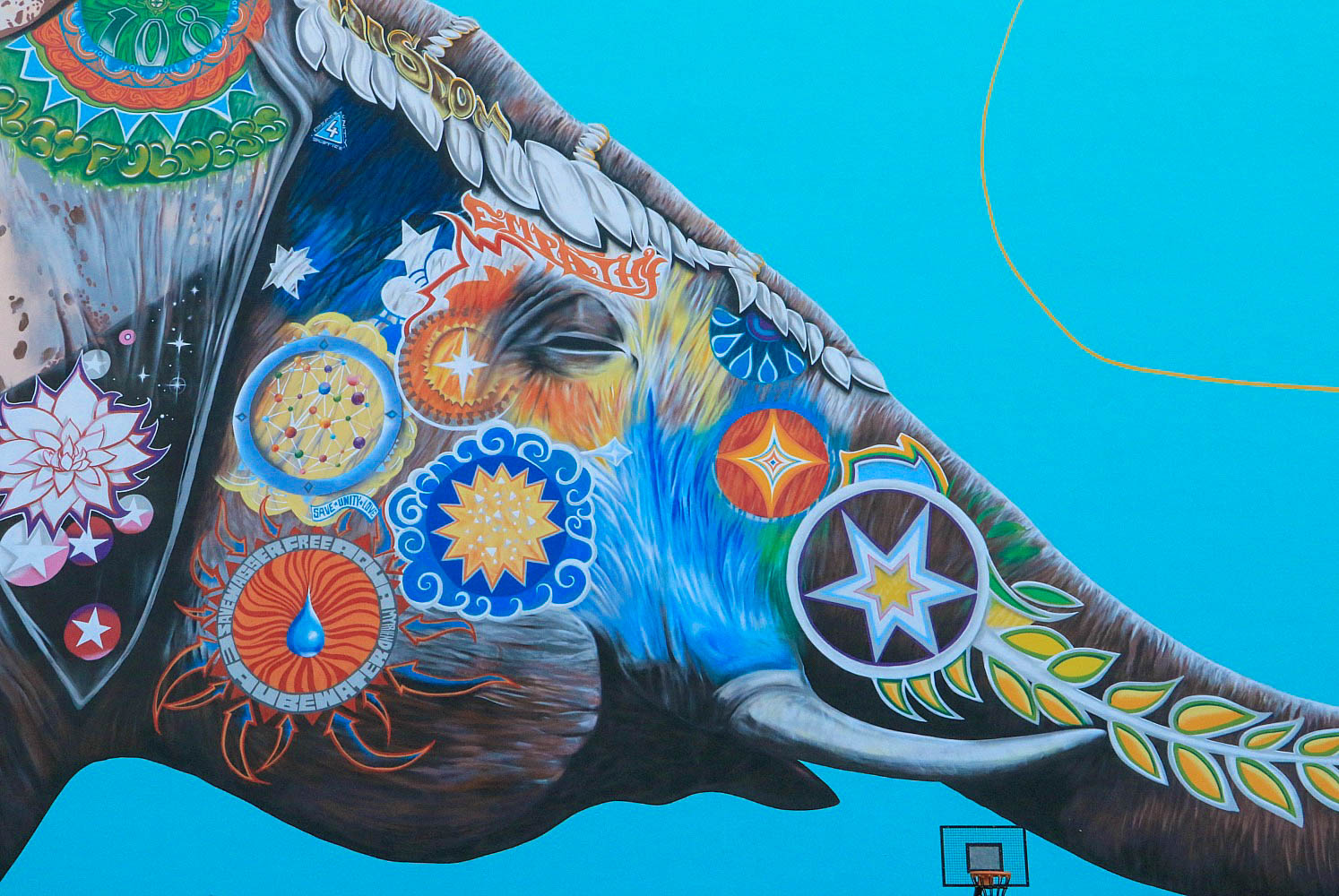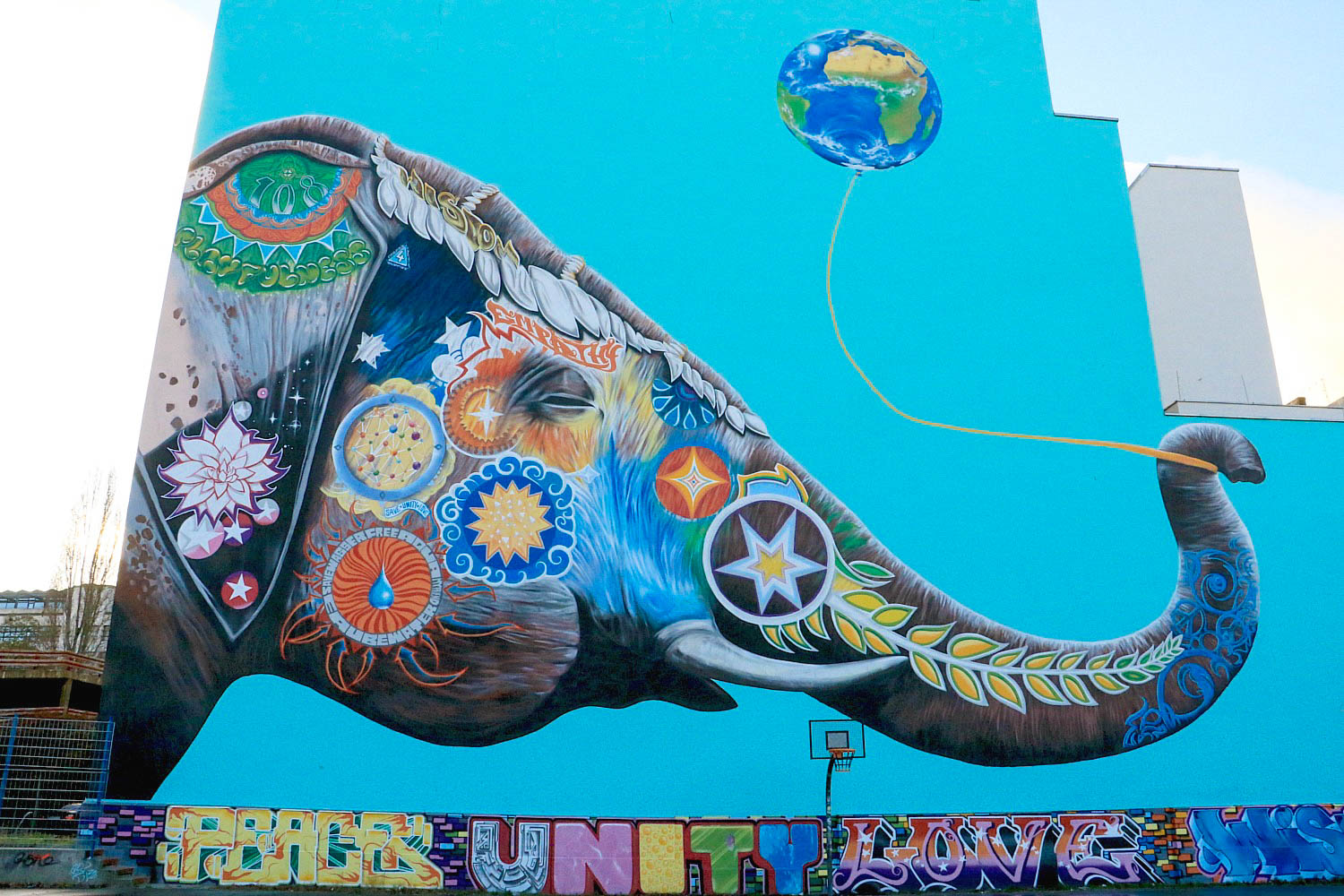 We then came across an absolute gem in the Hallesches U-Bahn district. The underneath of a block of flats was completely covered with faces and colourful murals. These portraits of local people were created by 5 street artists (Daisy, Lake, Stek, Marko and Kobo) who are collectively known as GRACO, the Graffiti Connection. Incredibly, none of them have been touched by graffiti despite being painted some time ago.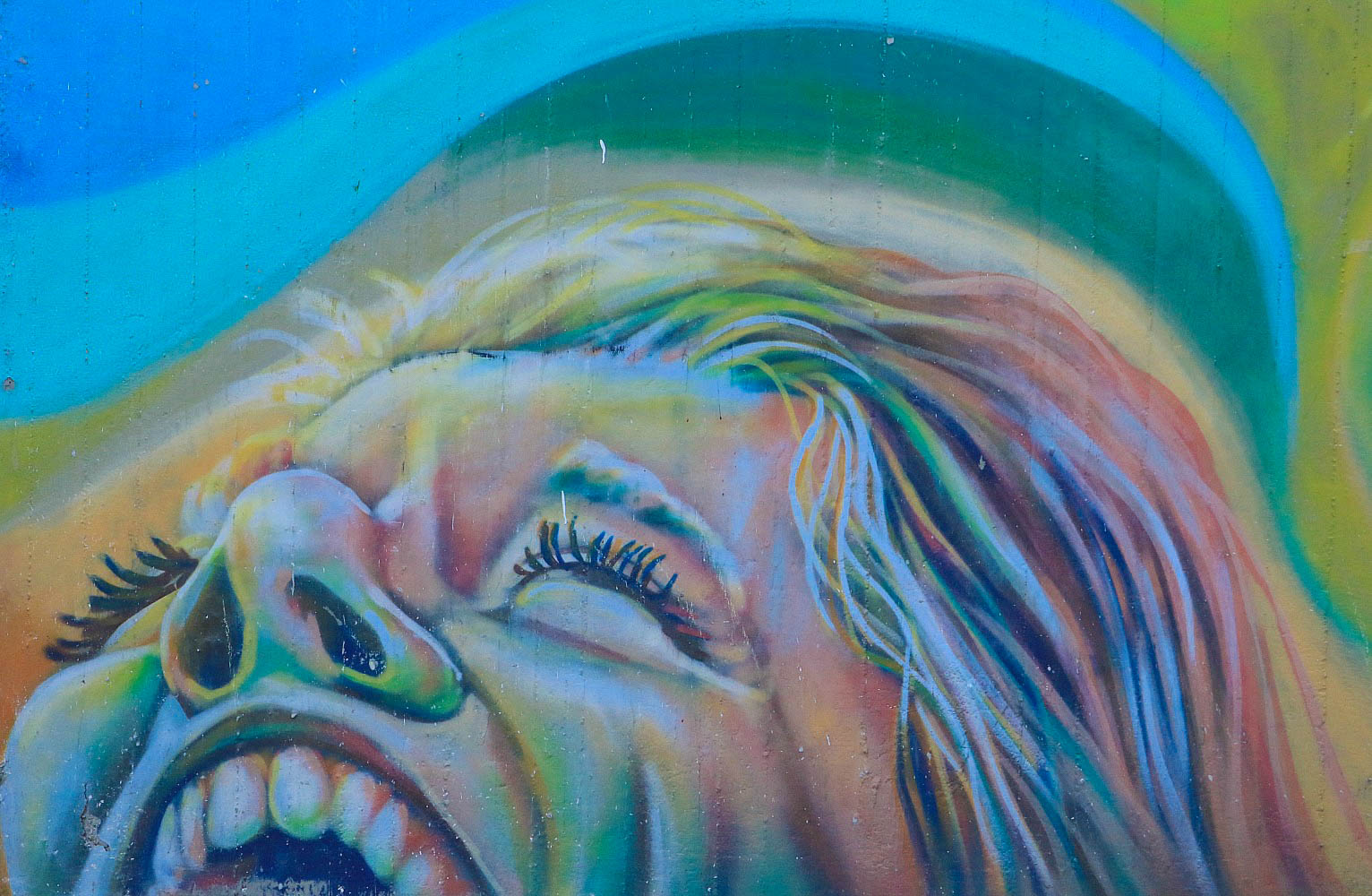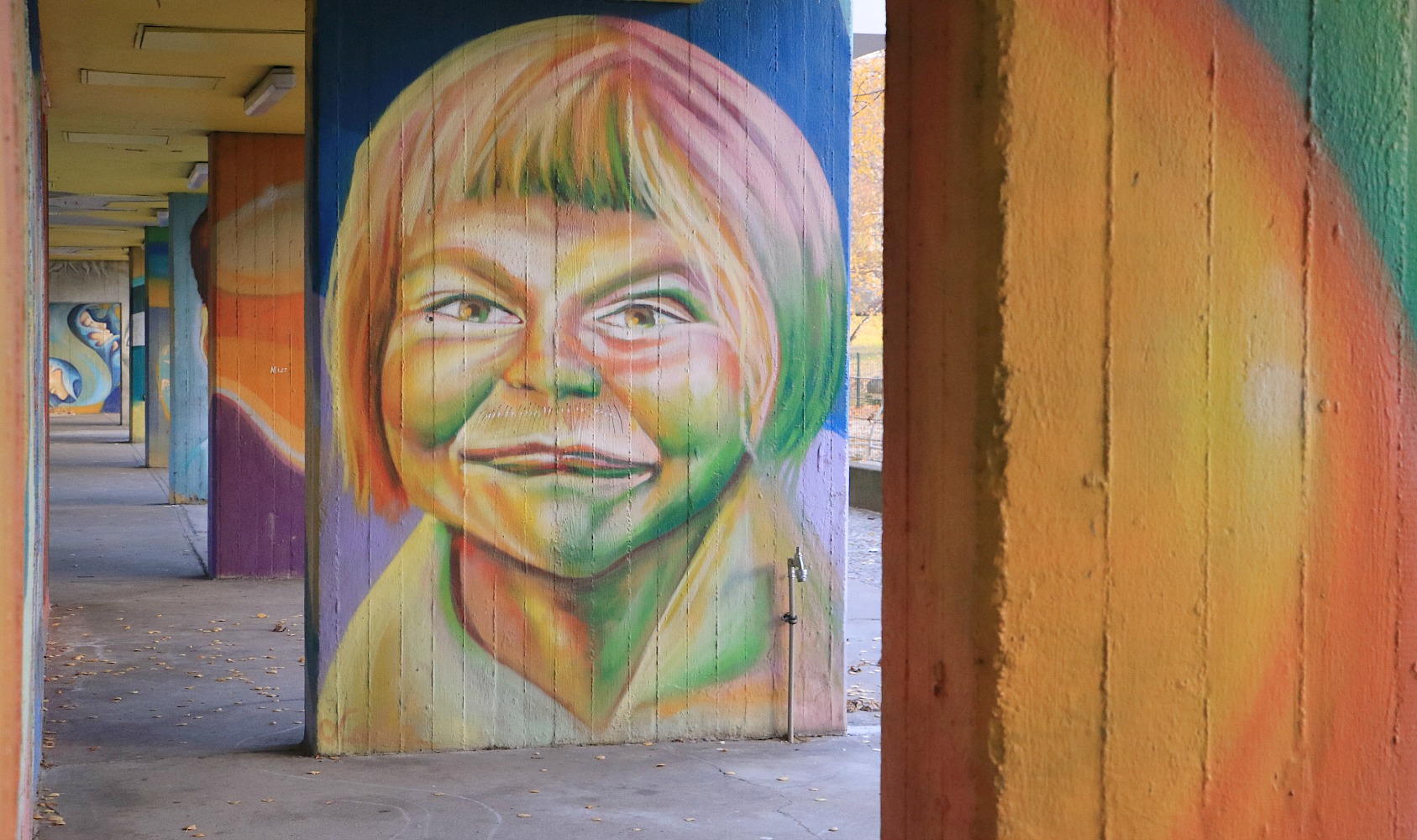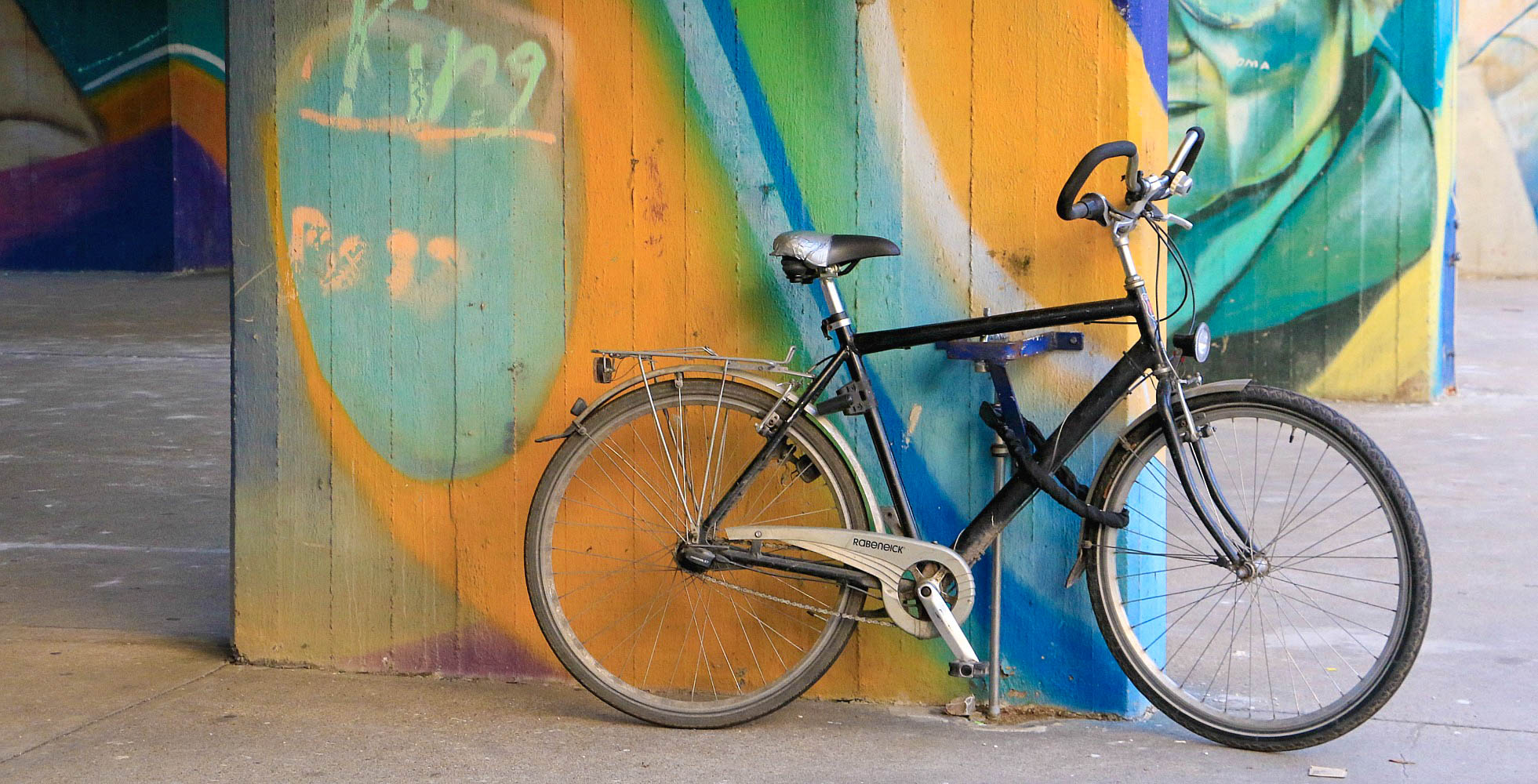 I always enjoy capturing street art off the beaten track and we found quite a few interesting pieces as we walked along Gitscheiner Strasse. The reason for heading in this direction was because we'd spotted murals by Victor Ash and ROA. We wanted to try and catch them before the light faded. We passed several colourful buildings too from Prinzenstrasse up to Kottbusser Tor. Just up from there we discovered hand built walls which had been beautifully decorated.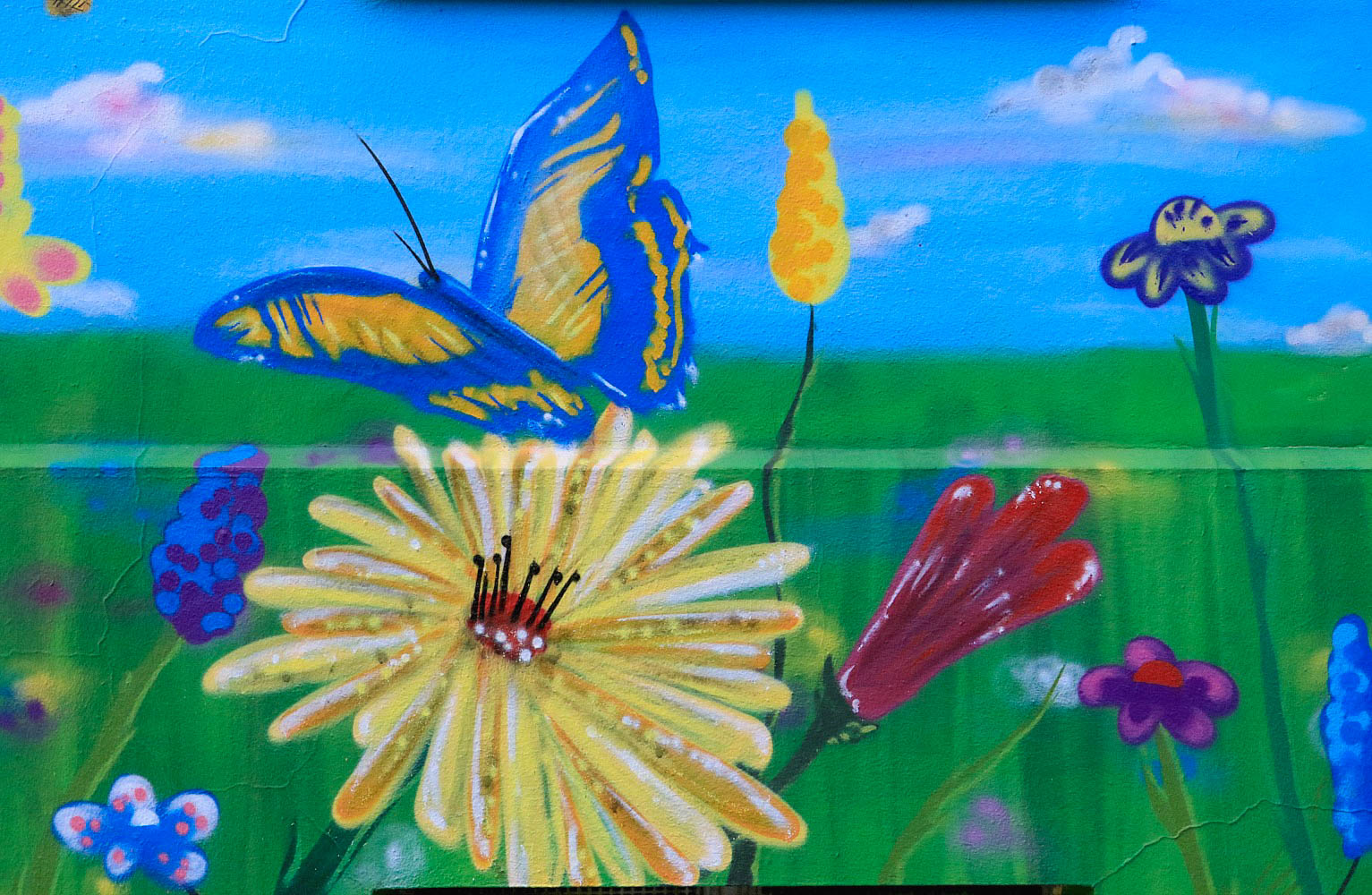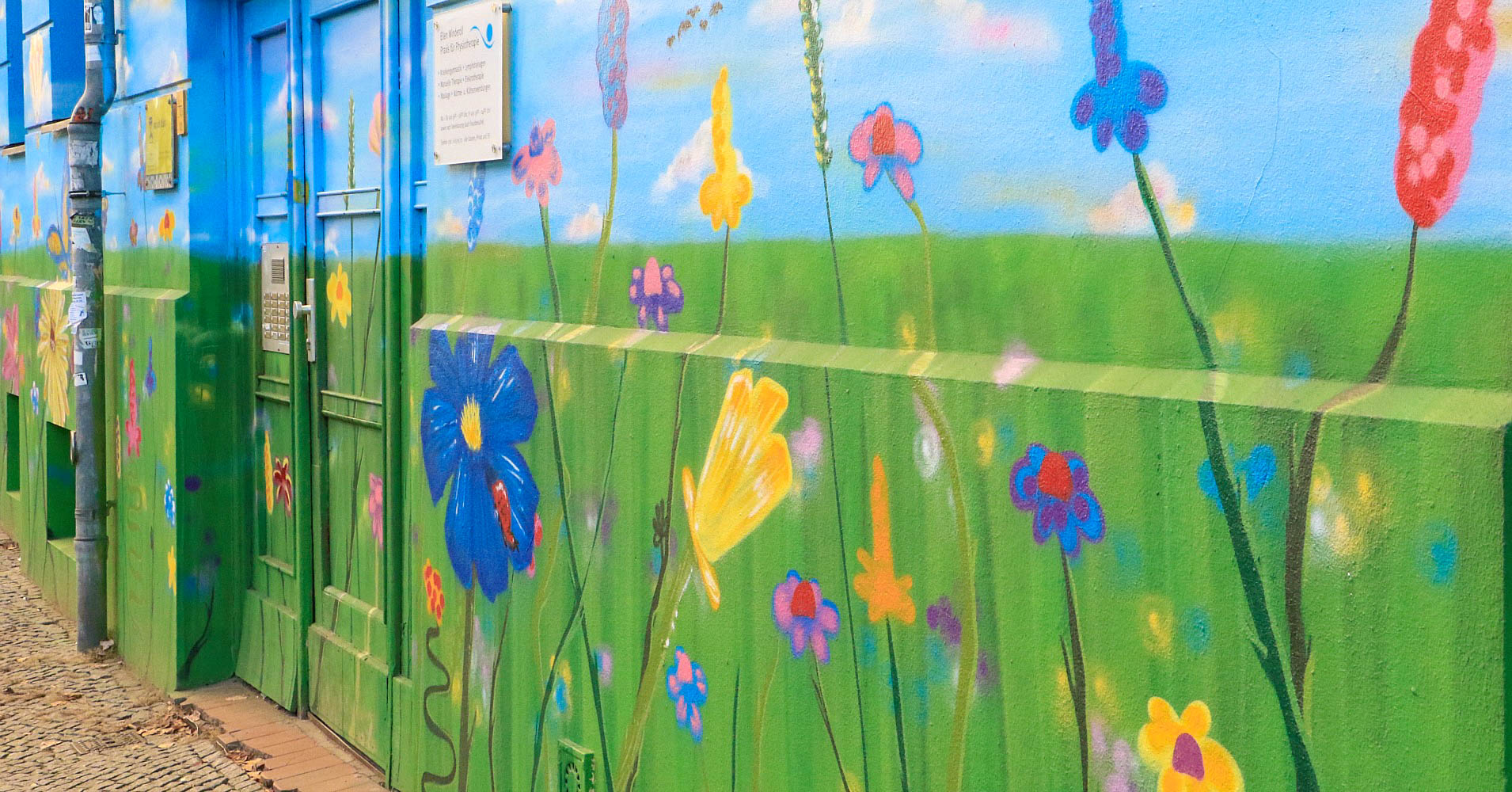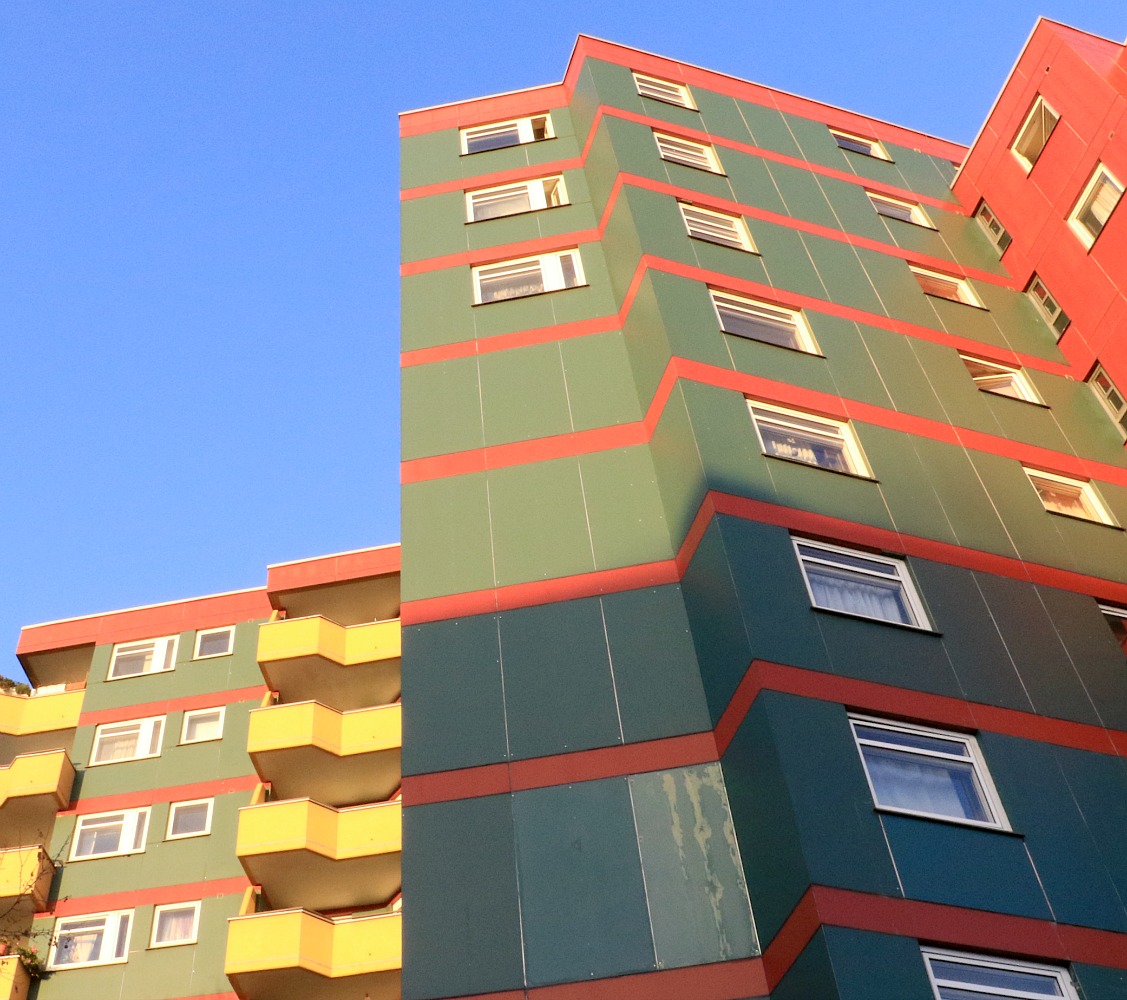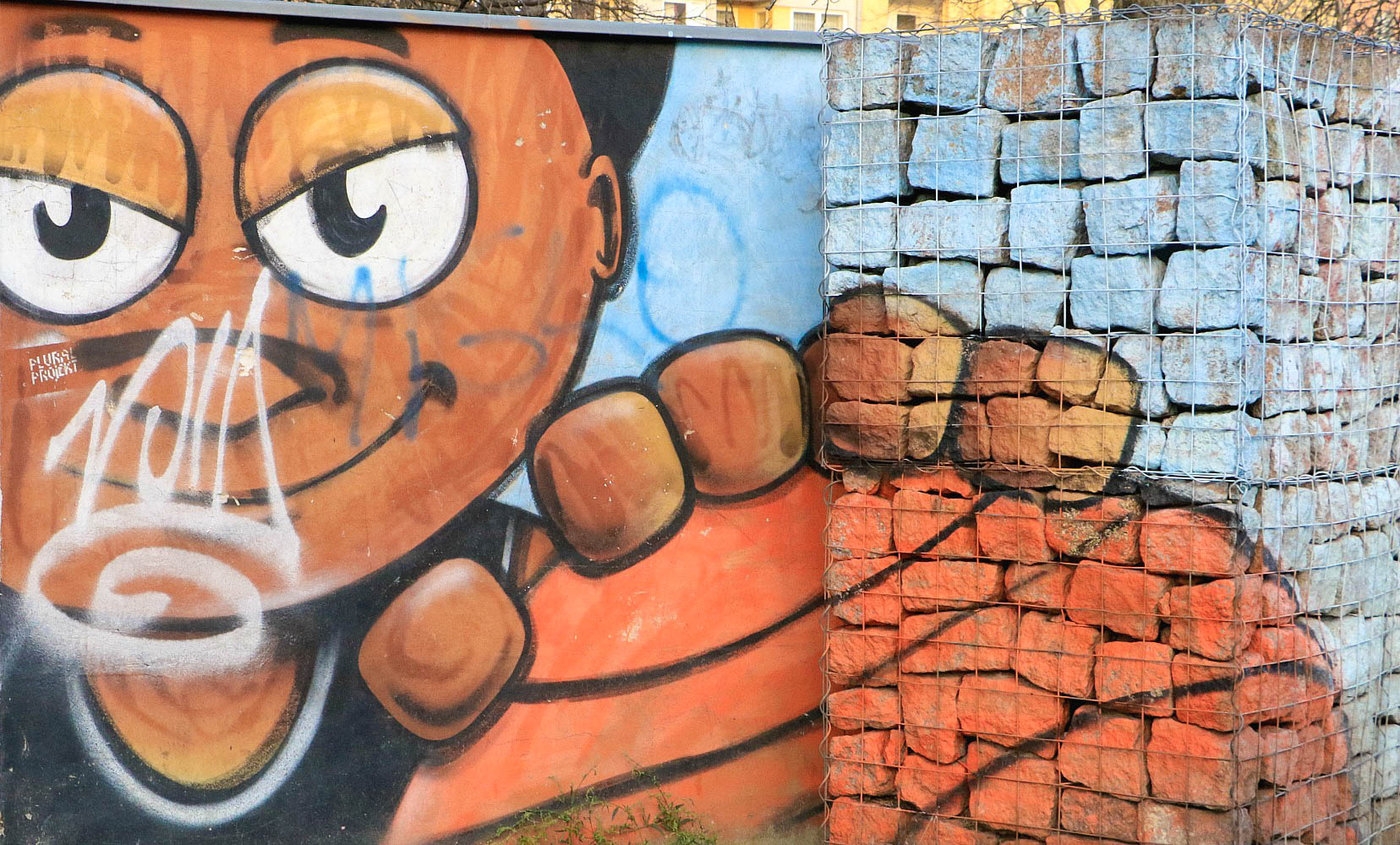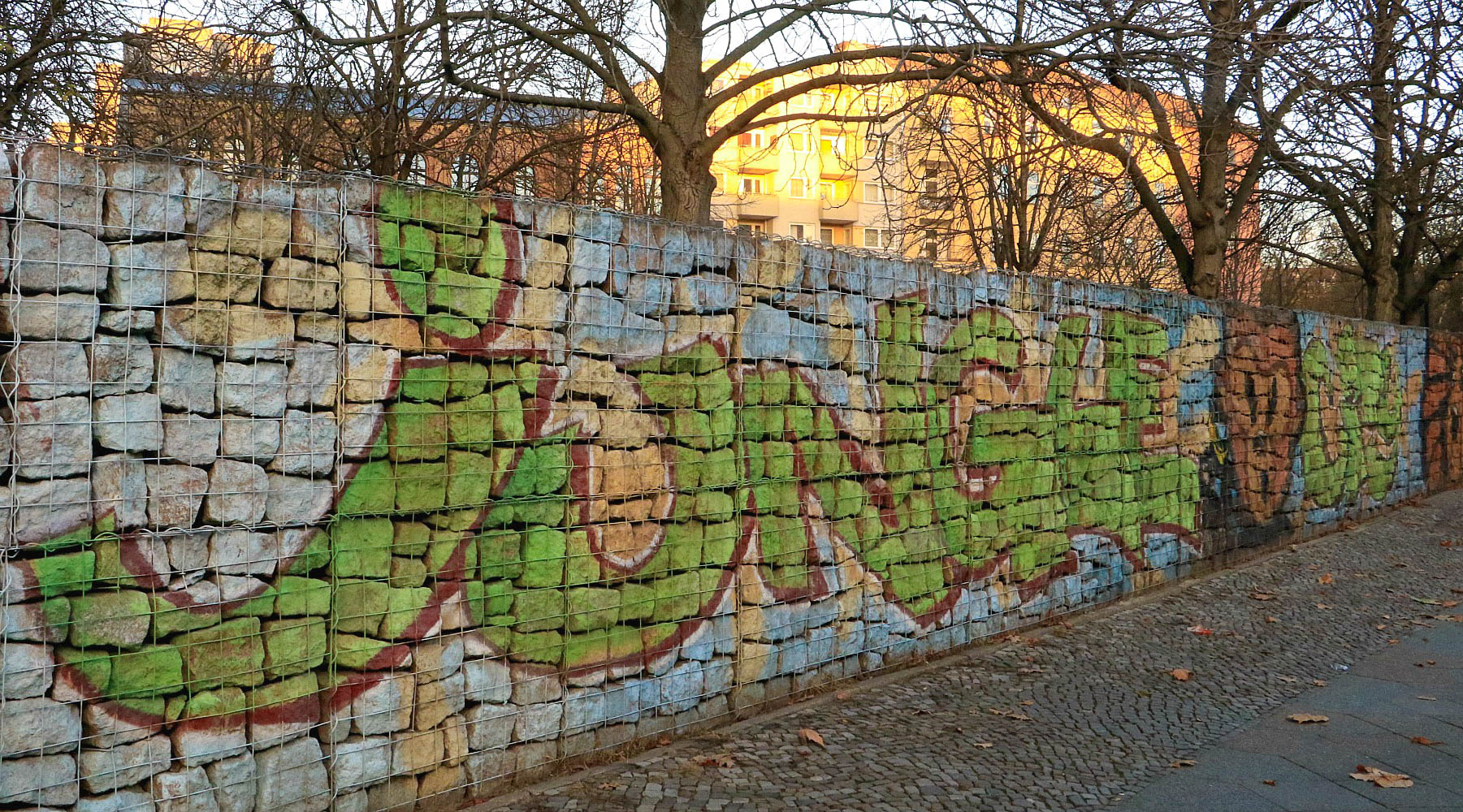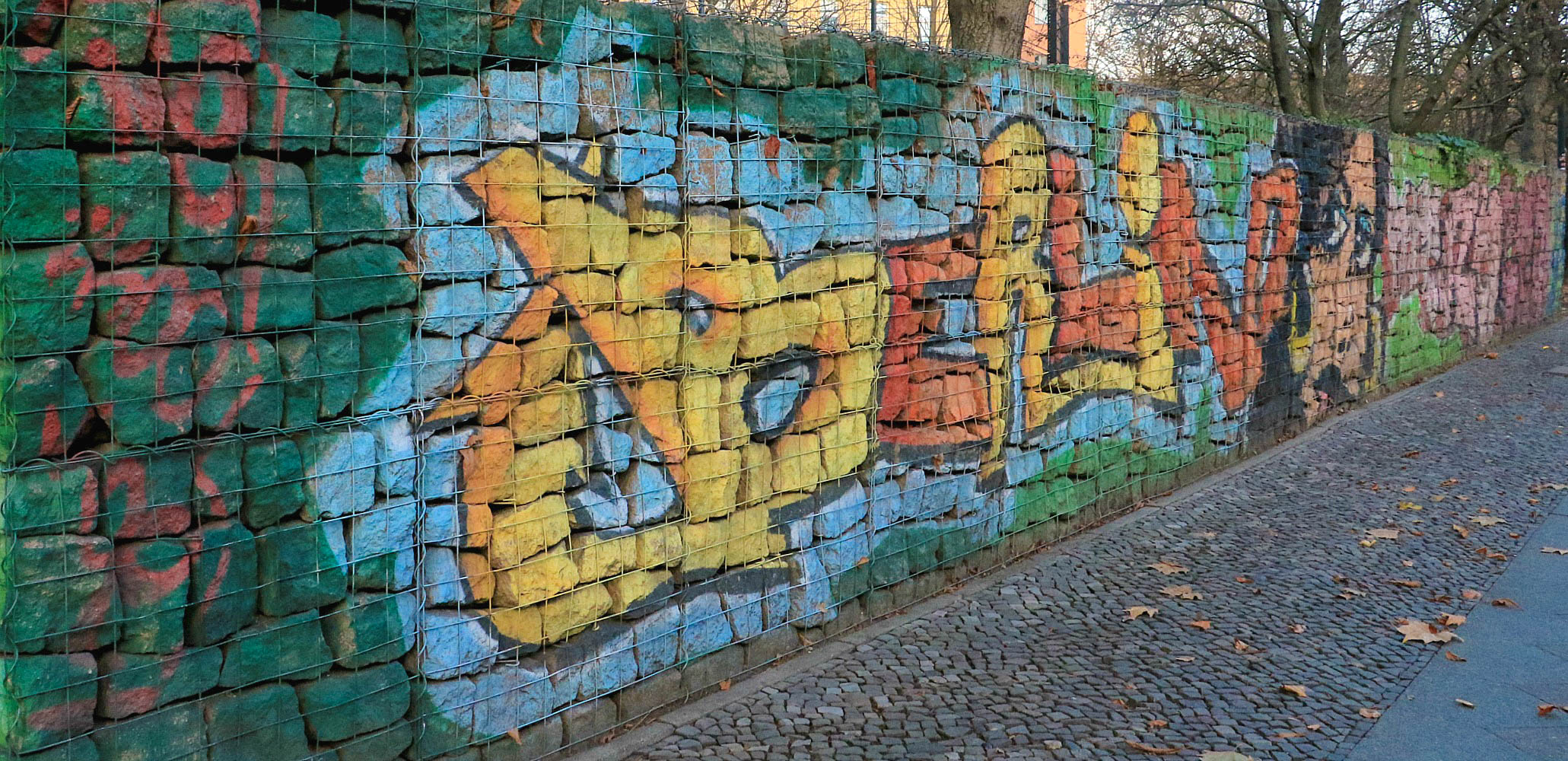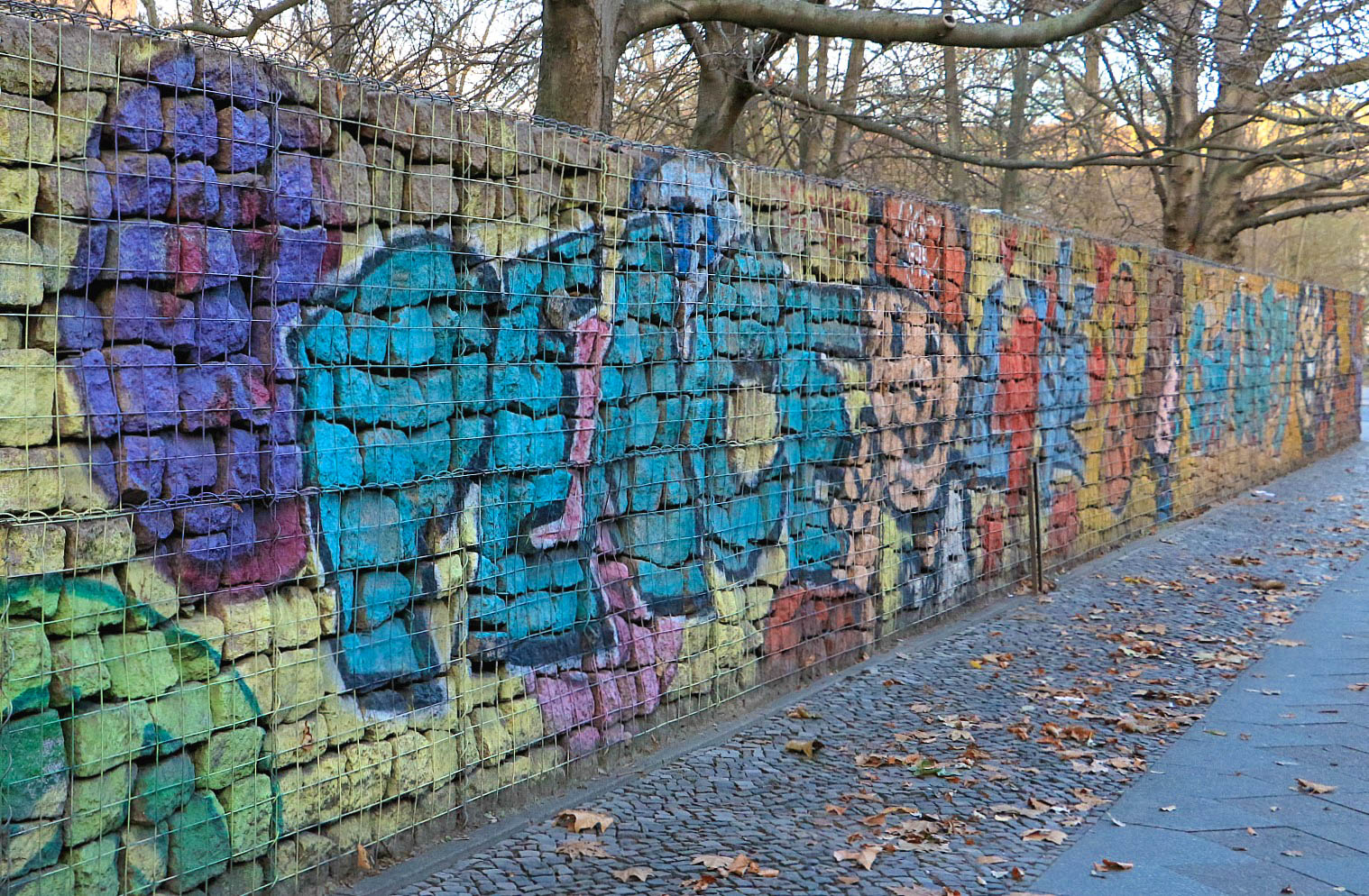 And then we found it, just as the sun was beginning to set, there was the Cosmonaut by Victor Ash. We could see it immediately from where we were although it's actually situated on Mariannestrasse. Created nearly ten years ago, it's one of Berlin's most famous murals and said to be the largest stencil drawing in the world. And then finally the ROA. Known globally for his large scale drawings of wild animals and birds, painted with spray cans, the mural in Oranienstrasse was commission back in 2011.
All in all we didn't do badly to spot six murals by well-known artists in the space of a few hours. It would have been great to explore some more but there's always next time. As well as Kreuzberg, there's also the likes of Urban Spree, Boxhagener Platz, Kunsthaus Tacheles and Mauerpark to name but a few to explore. That's the thing about Berlin, there is so much to see and do there. Love the place, I'm sure we'll be back soon enough.
We travelled to Berlin Schoenefield airport from Leeds Bradford with Jet2CityBreaks (flights from Stansted this year). Opinions are as always our own.