Having enjoyed a great night's sleep and superb breakfast at the NH Collection Hotel on Friedrichstrasse, our first port of call during our city break in Berlin was to visit the Berlin Wall. There's no shortage of things to do in Germany's capital, whether visiting as a group or a family, but the wall is an absolute must.
The Berlin Wall was created in August 1961 by the German Democratic Republic (GDR). The construction of the wall came as a shock to many with East Berliners no longer able to travel to the West of the city. Initially the wall was made of barbed wire but this was soon replaced with concrete. The Berlin Wall became a 43 kilometre long barrier separating East from West with a 112km border between West Berlin and East Germany.
The Berlin Wall was triumphantly re-opened in November 1989, the iconic Brandenburg Gate now a symbol of unity. While there are reminders scattered across the city, the longest stretch of the original concrete barrier is the East Side Gallery. Spanning 1.3 kilometres, the world's largest open-air mural collection is located between Oberbaumbrucke and Ostbahnhof. There are over a hundred works of art by 118 International artists from 21 countries. Many of these were restored in 2009 and you'll see when you go to Kunstmeile, many are protected with wire fences.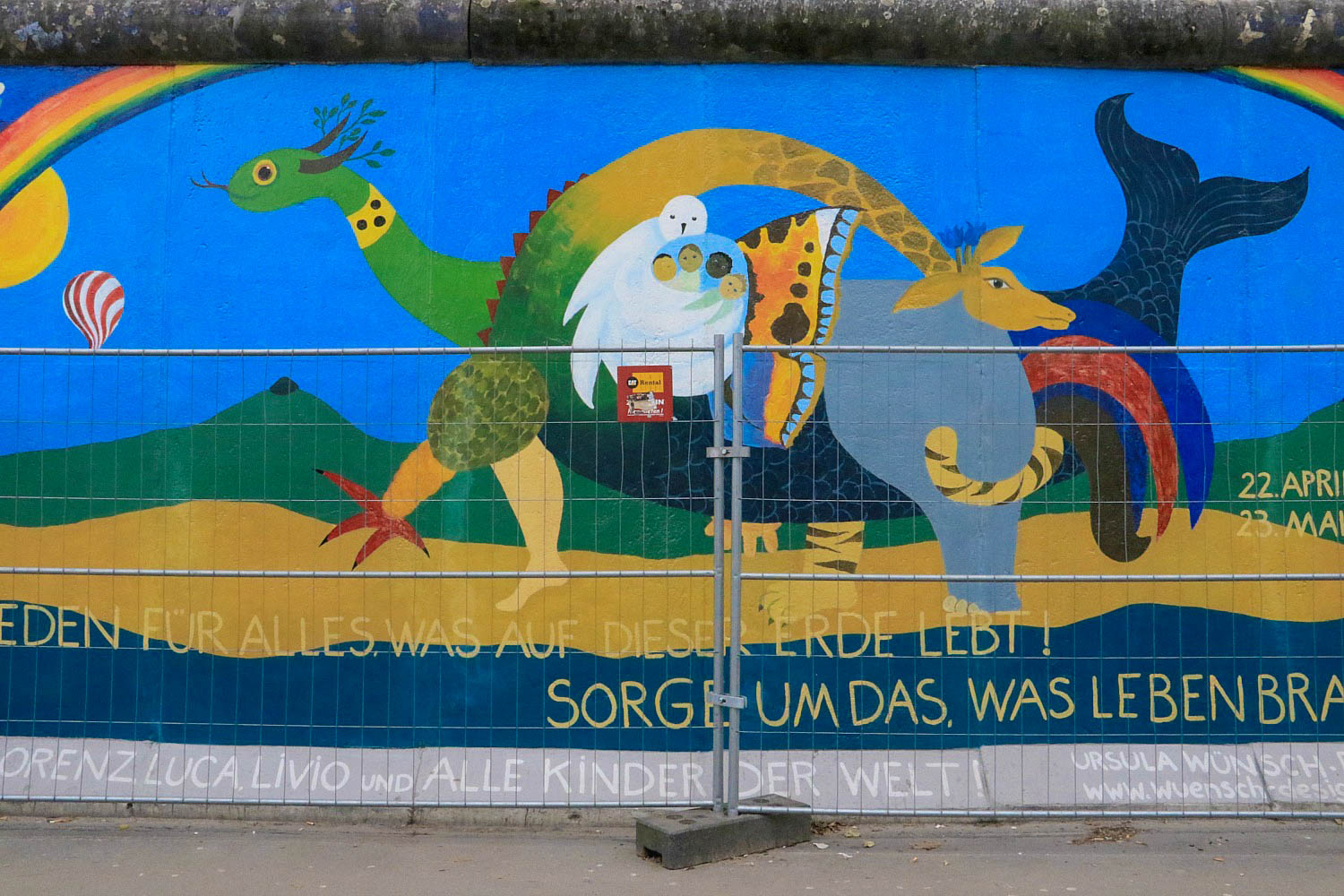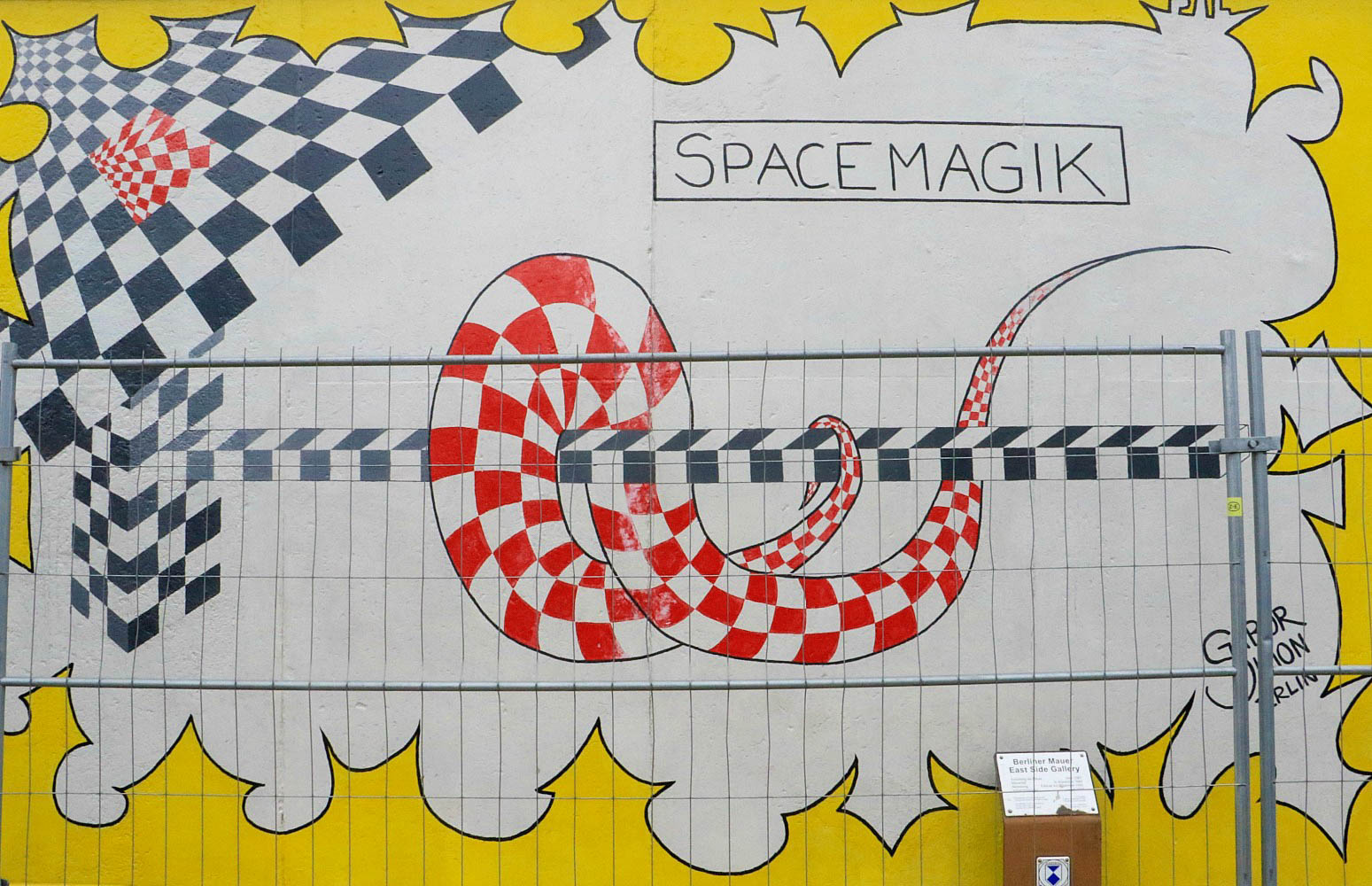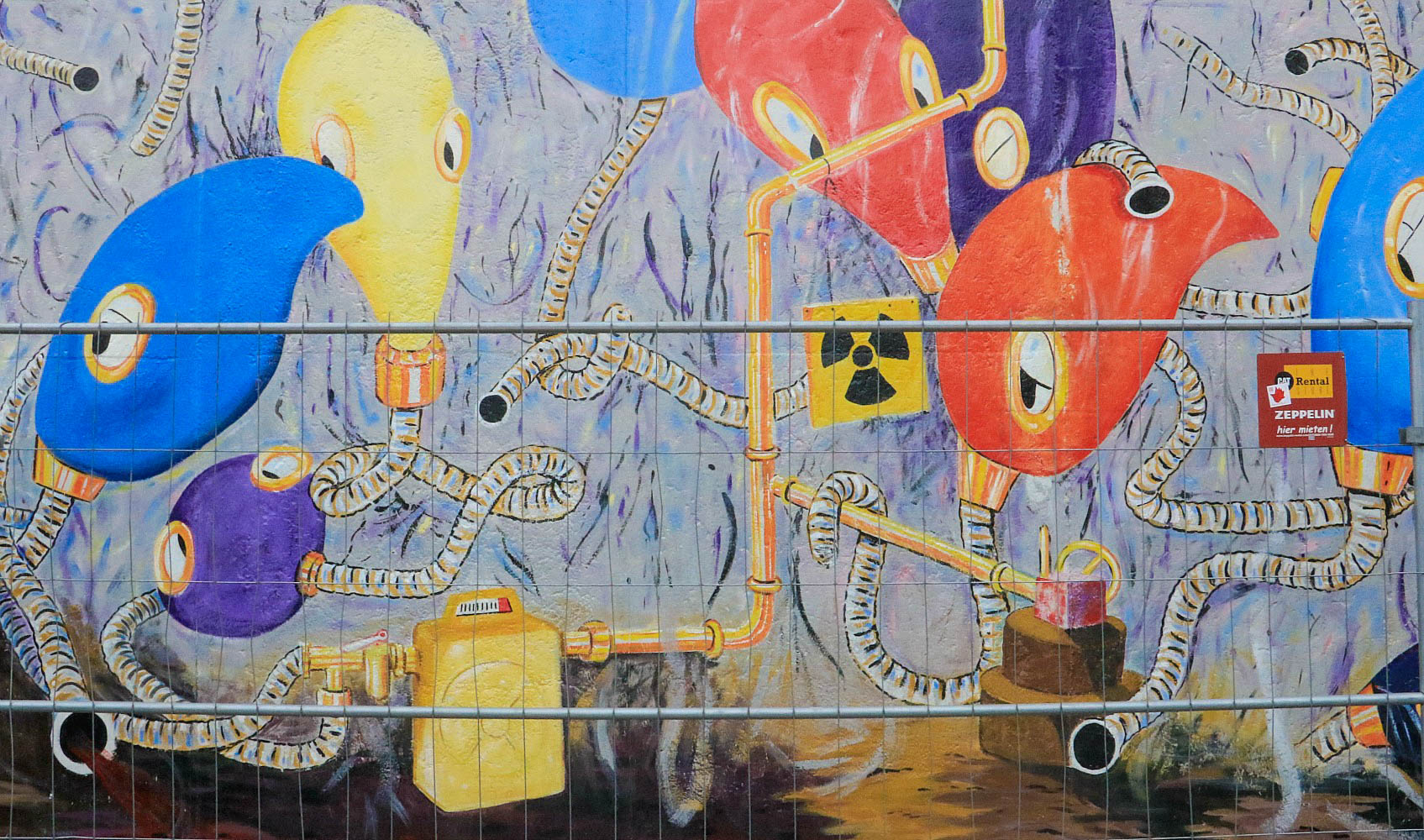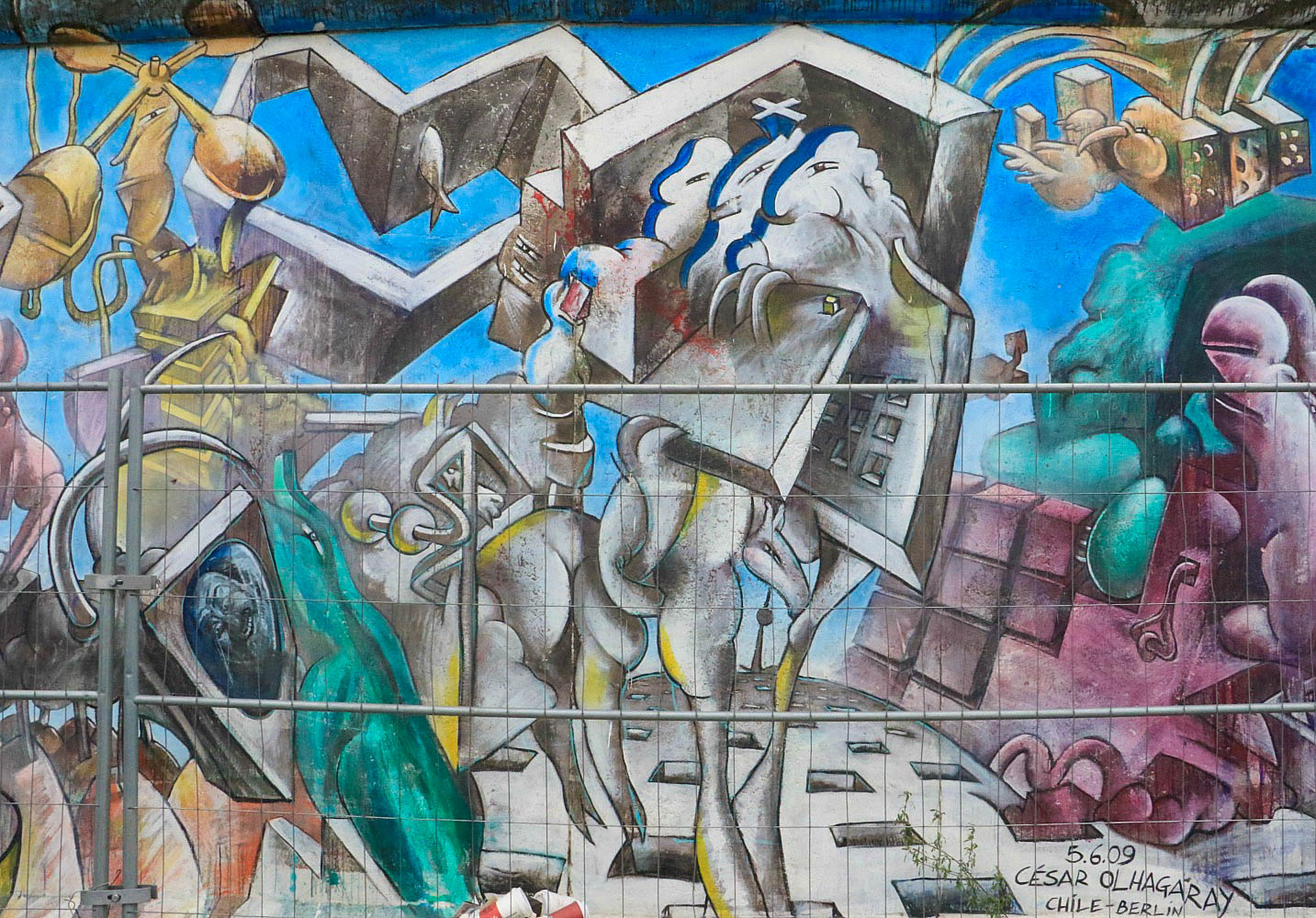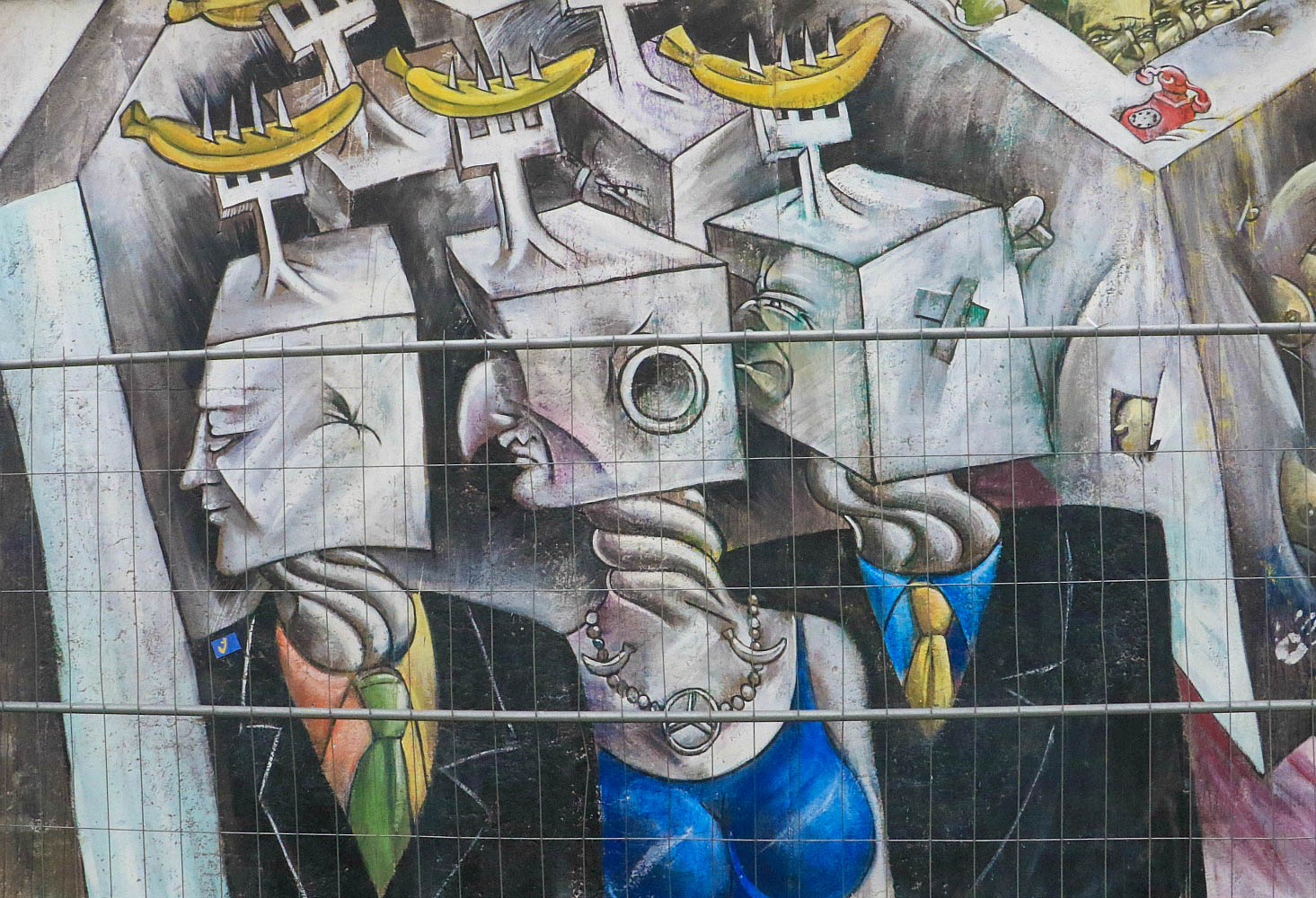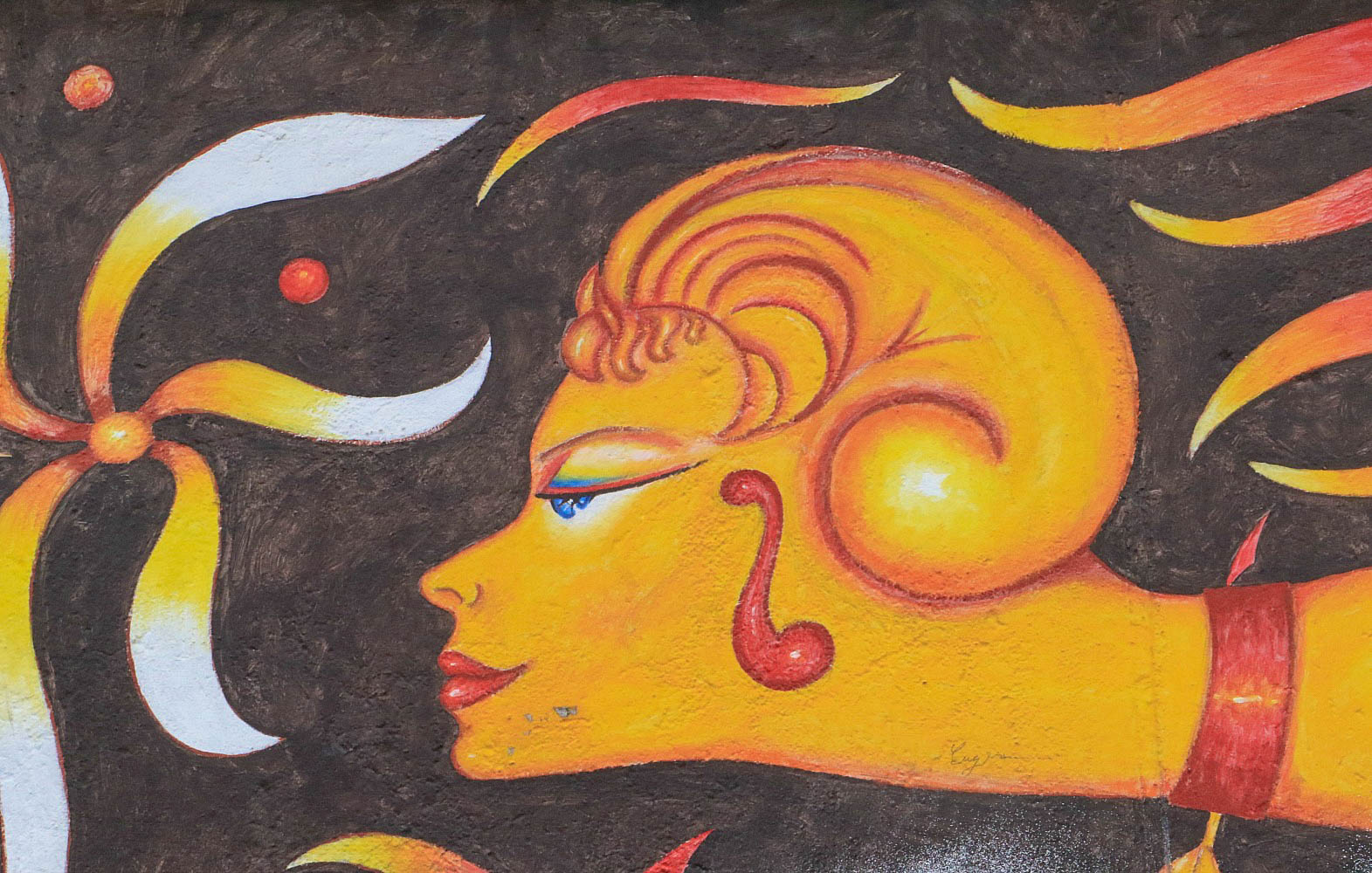 Popular murals at the East Side Gallery include "It Happened In November" mural by Kani Alavi which shows a wave of people squeezing through a breached wall. Birgit Kinder's "Test the Rest" painting of a Trabant car bursting through the wall is another popular piece. Berlin-based Thierry Noir created the "Hommage to the Young Generation" cartoon heads with "Detour to the Japanese Sector" by Thomas Klingenstein based on a childhood love for Japan. The most widely recognised mural at East Side Gallery is "My God, Help Me Survive Amid This Deadly Love" by Dmitry Vrubel. It depicts Soviet and GDR leaders Leonid Breshnev and Erich Honecker kissing and it's based on an actual photograph taken in the seventies.
While the East Side Gallery is only 1.3 kilometres in length, there's so much to see here. It's hard to imagine too what life was life during the 28 years the Berlin Wall was standing. My husband is itching to visit Germany's capital city so I'm pleased I didn't get to see the entire length of the wall. Not that I don't have a huge list of things to check out on my next visit!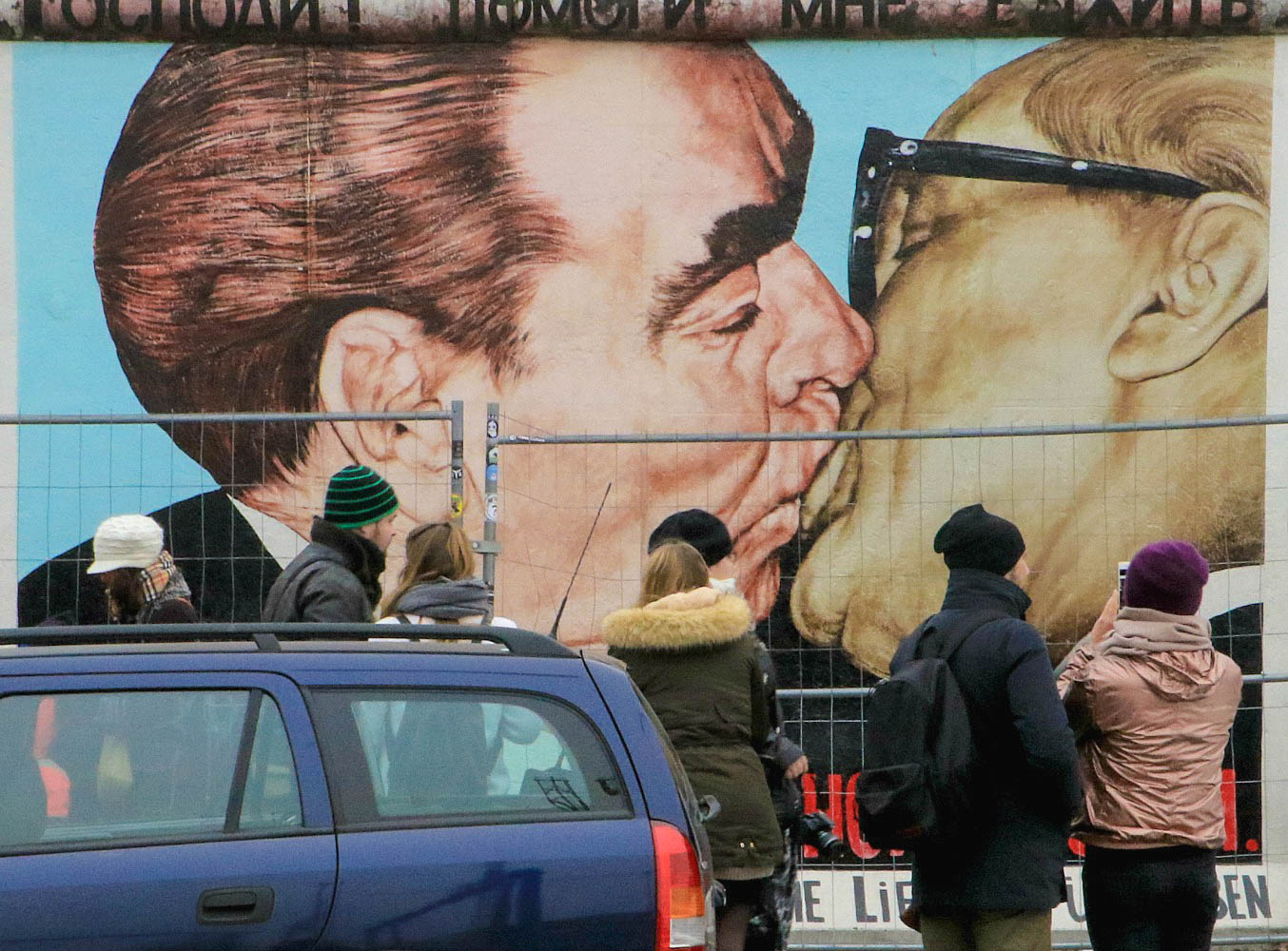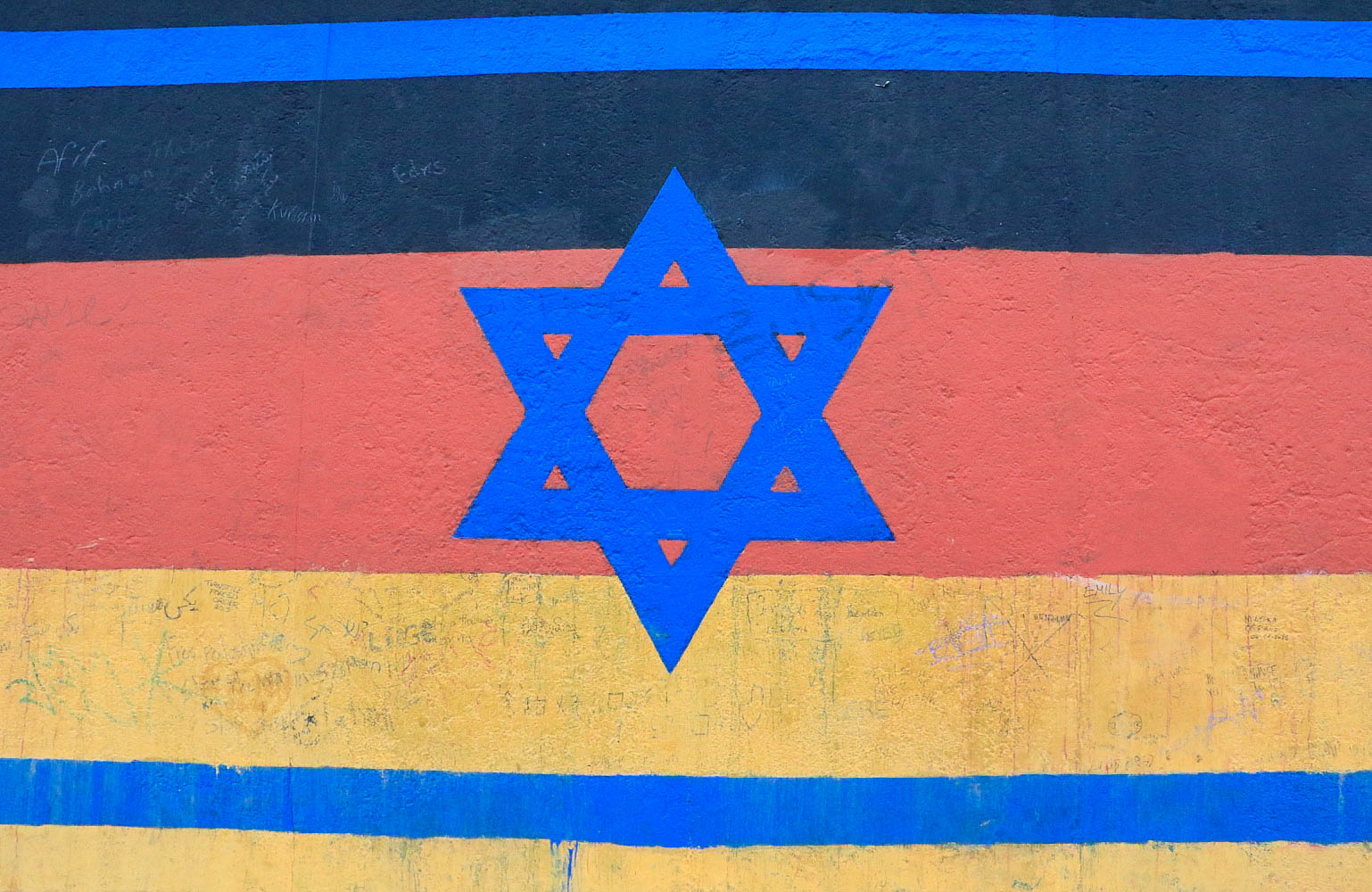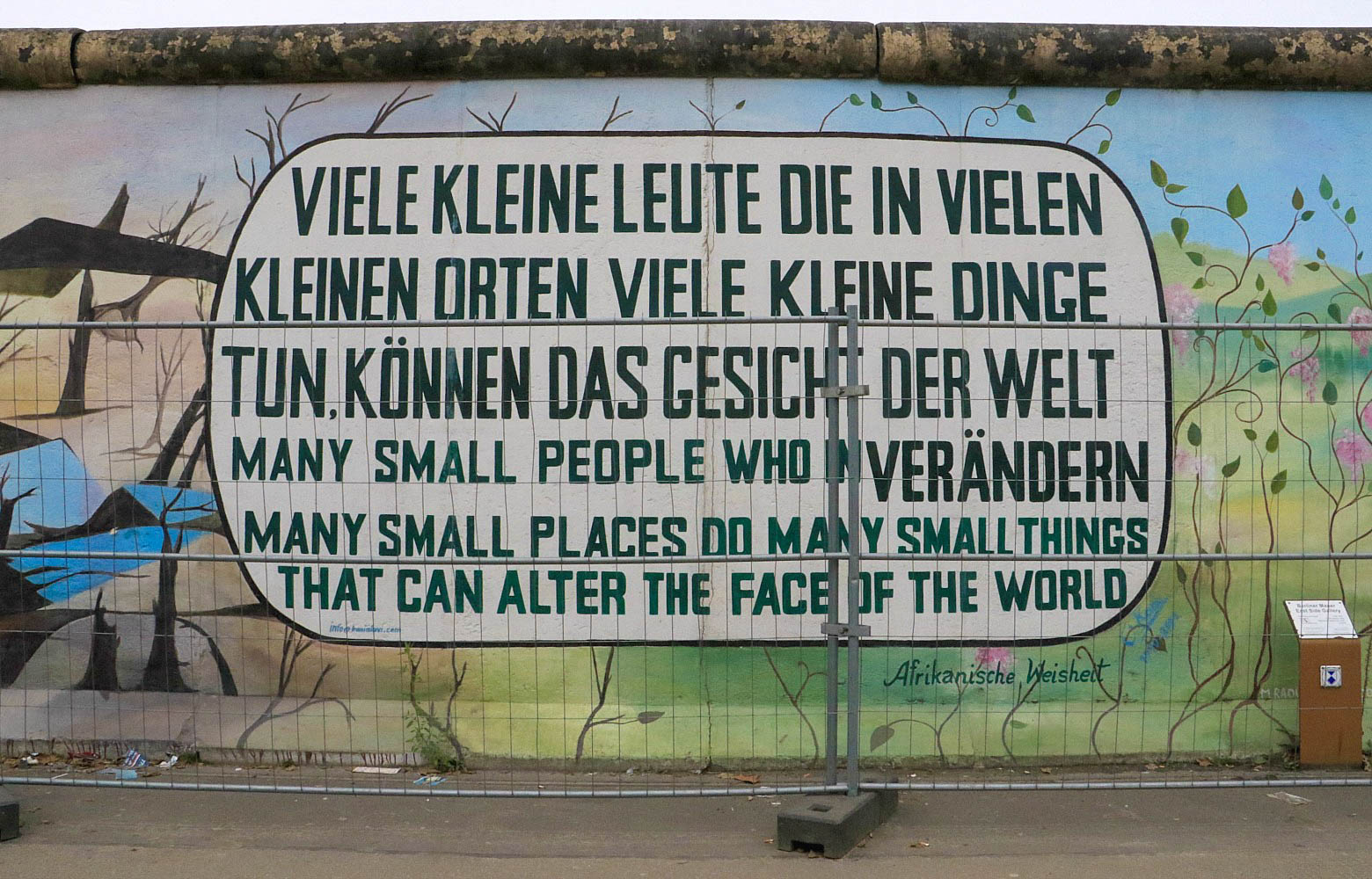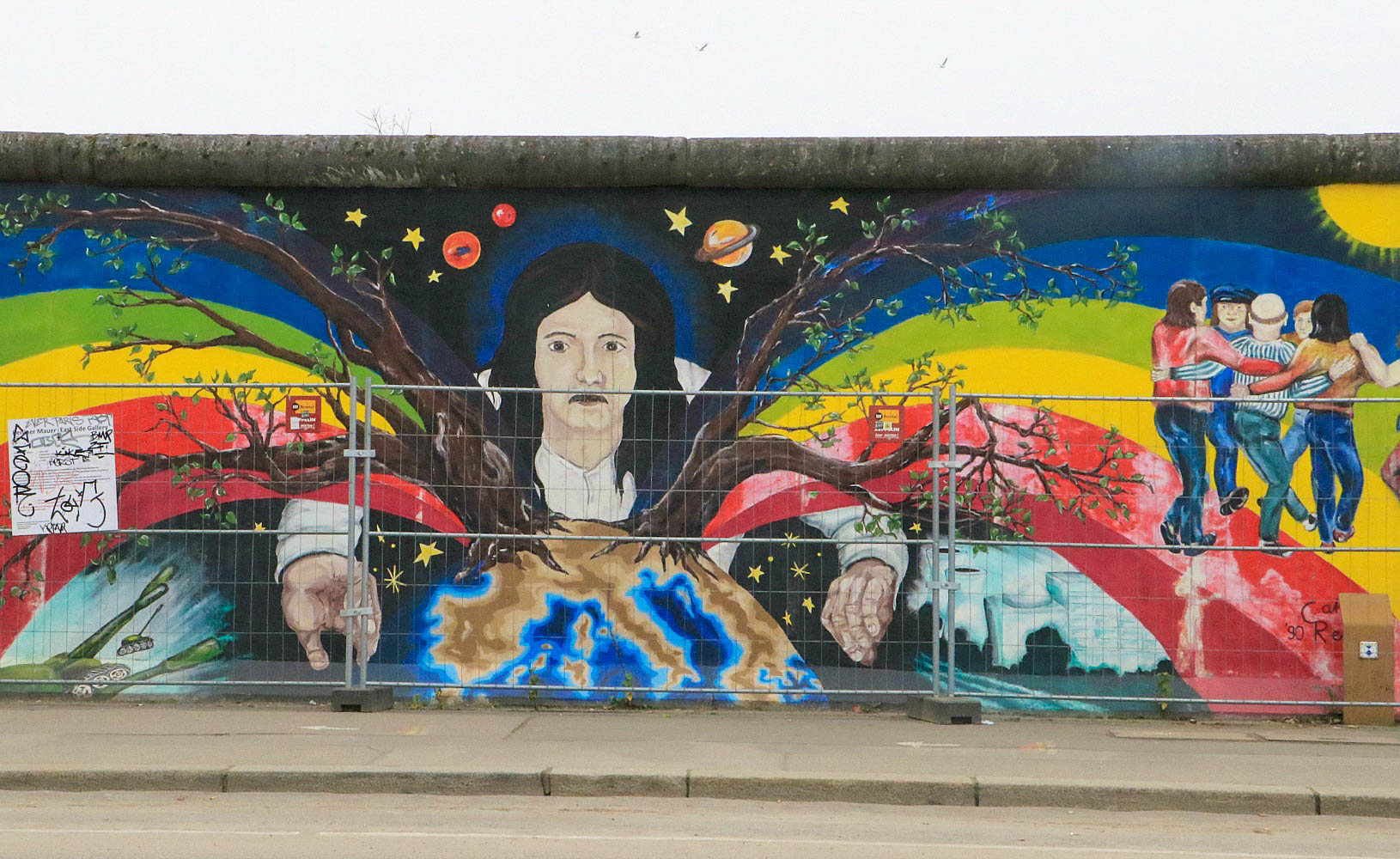 While taking in the East Side Gallery we came across The Wall Museum which is in the former Mühlenspeicher. Admission to The Wall Museum is only €12.50 for adults, less if you have a Berlin Welcome Card, and it's free for children under 7. It's a superb museum with multi-media exhibits spread across 13 themed rooms. There are around a hundred screens as well as projector based displays and personal accounts from victims (like Officer Gerd Sommerlatte) you can listen to on headphones.
The Wall Museum shows why the wall was built, how it affected those in the East and West through to the jubilation when it was demolished. Not forgetting involvement from the likes of Keith Haring and Roger Waters' (The Wall), The Scorpions (The Wind of Change) and Leonardo DiCaprio whose German grandmother took a photograph of him as a teen trying to knock over the wall. We'd visited The Wall Museum as a group of adults and stayed for several hours, it was impossible to tear ourselves away. The Wall Museum is a fascinating insight into the Berlin Wall, particularly those of us that remember the fall but have few memories of the years prior to that.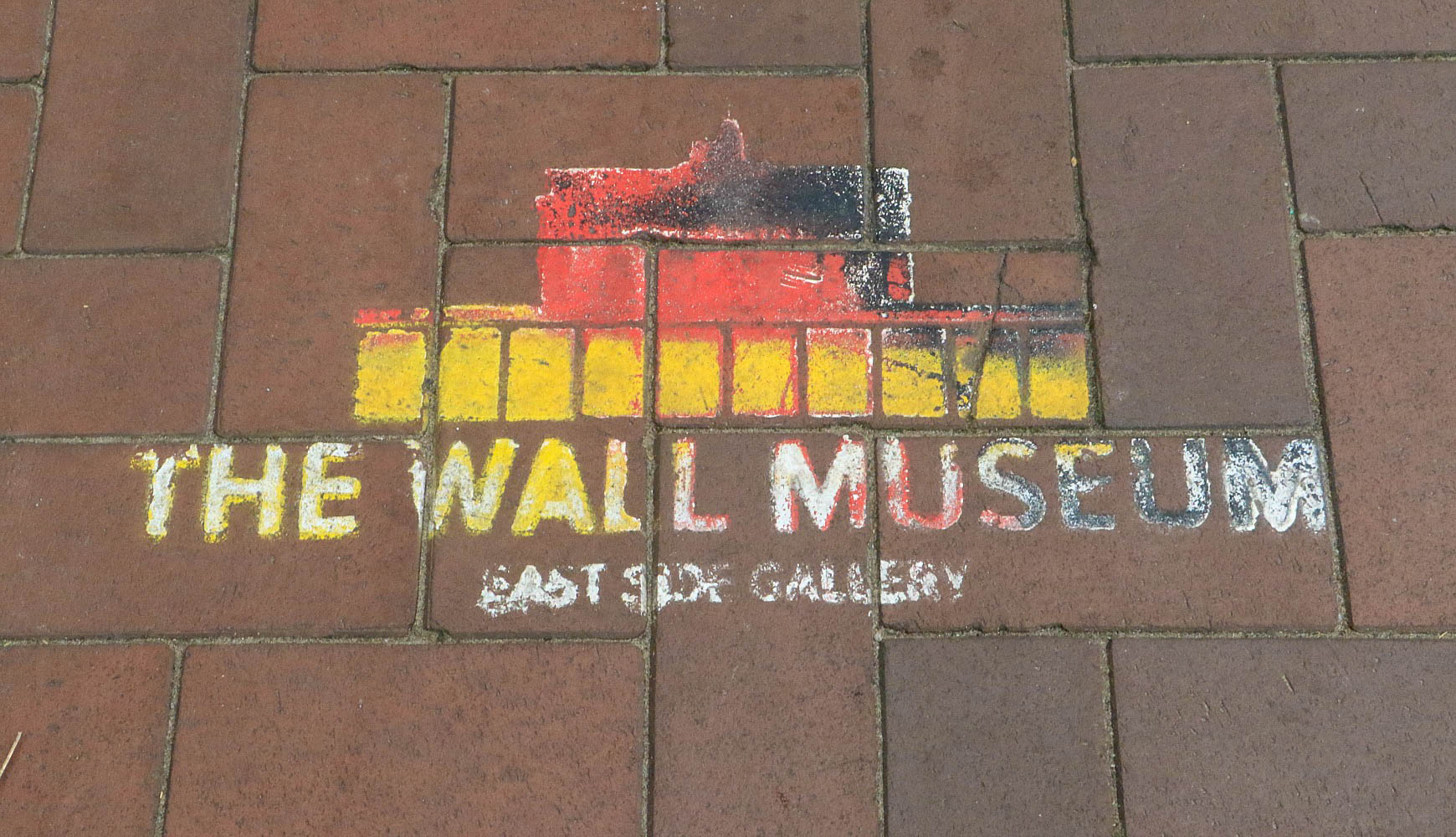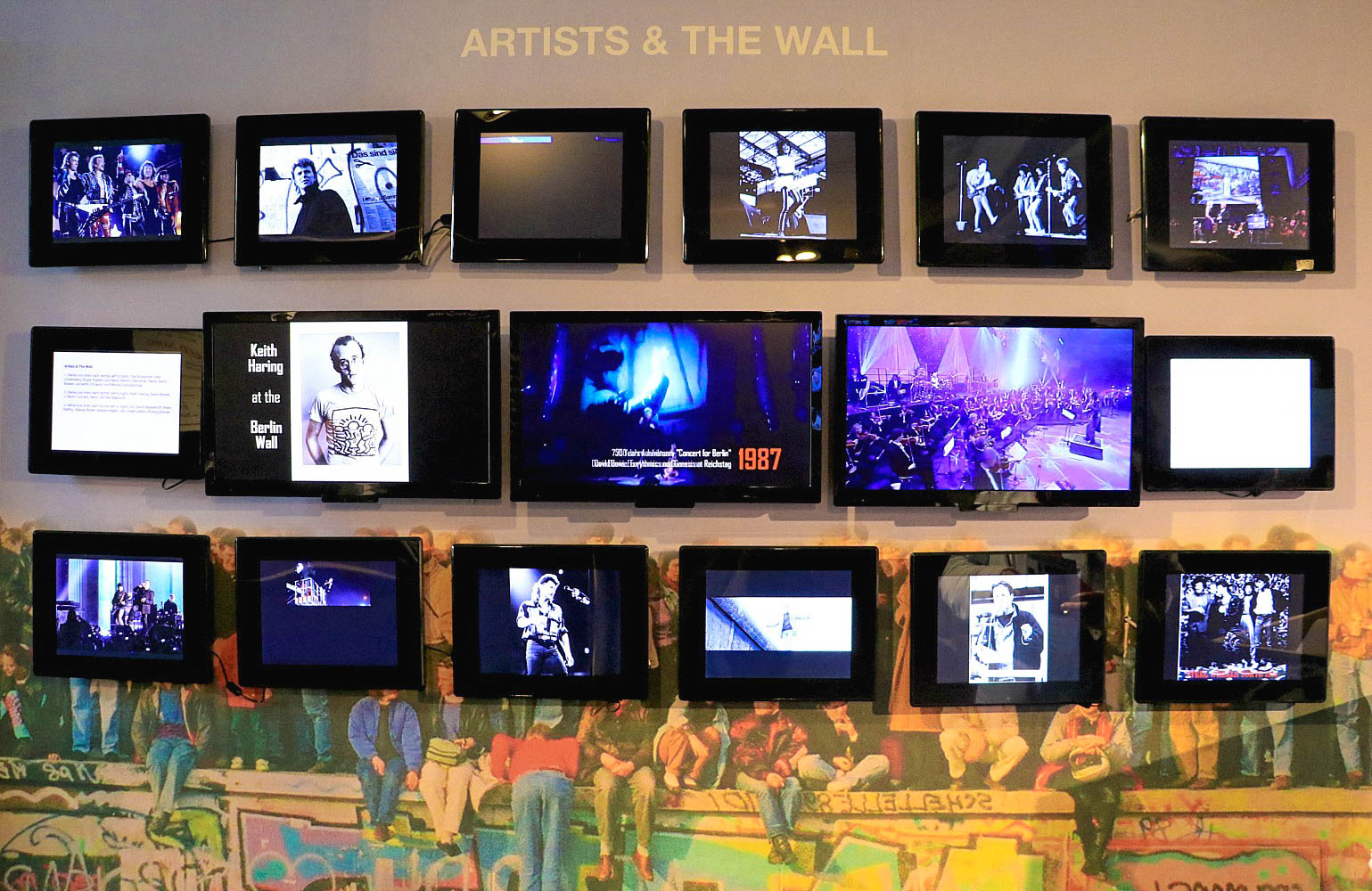 It's impossible (I think) to visit Berlin and not take an interest in the history that surrounds Germany's wonderful capital. With such a vast amount to do here, it's some feat getting round all the sights, attractions and museums properly. Also, not many people realise a third of Berlin comprises of parks and gardens. Depending on who you're travelling with, it's worthwhile researching what you want see so you can really make the most of your trip.
If you're interested in learning more about the Berlin Wall, there are an array of experiences on offer including a cycle tour of the wall. The Berlin Wall Tour is a great way to follow the double row of cobblestones which traces the route over 5.7 kilometres across the city centre from the East Side Gallery to Bernauer Strasse via Potsdamer Platz. There's also Checkpoint Charlie and its museum, the DDR Museum (the only one that covers life in the former German Democratic Republic), The Berlin Wall Memorial and Documentation Centre, The Story of Berlin (a multi-media exhibition with 20 themed rooms), Tränenpalast (the Palace of Tears) and Mauerpark (the former 'Death Strip' park) to name just a few. For more information on all Berlin's sights, check out the Visit Berlin website. If you're heading to Berlin as a family, we've written a post with 30 places you can visit in Berlin with the kids.
Disclaimer: Our weekend in Berlin was courtesy of Jet2CityBreaks, Berlin Schoenefeld airport and Visit Berlin. Opinions are as always our own.
Linking up with Mummy Travels for #CityTripping.