Designed and built in the 19th century by Gustave Eiffel's company, the Eiffel Tower was created to celebrate the 100th anniversary of the French Revolution. Standing 324m tall, it's recognised today as one of the most iconic monuments in the world, much like the Empire State Building in New York, The View From The Shard in London and the Burj Khalifa in Dubai which is the world's tallest building.
We considered pre-booking tickets or purchasing skip the line tickets before we left the UK but opted to pay on arrival instead. Normal entrance tickets to the top of Eiffel Tower are €17 for adults, €4 for kids aged 4-11 and €8.50 for children aged 12-24 (children under 4 go for free). Less if you're only taking the lift (or walking!) to the second floor which is 115 metres up. The Eiffel Tower is open every day and while opening times vary depending on the time of year, from June to early September it's open from 9am to 12.45am. We took the train to Champ de Mars Tour Eiffel on RER line C there from our hotel and it was just a few minutes walk. You can also reach the Eiffel Tower via Bir-Hakeim which is on line 6.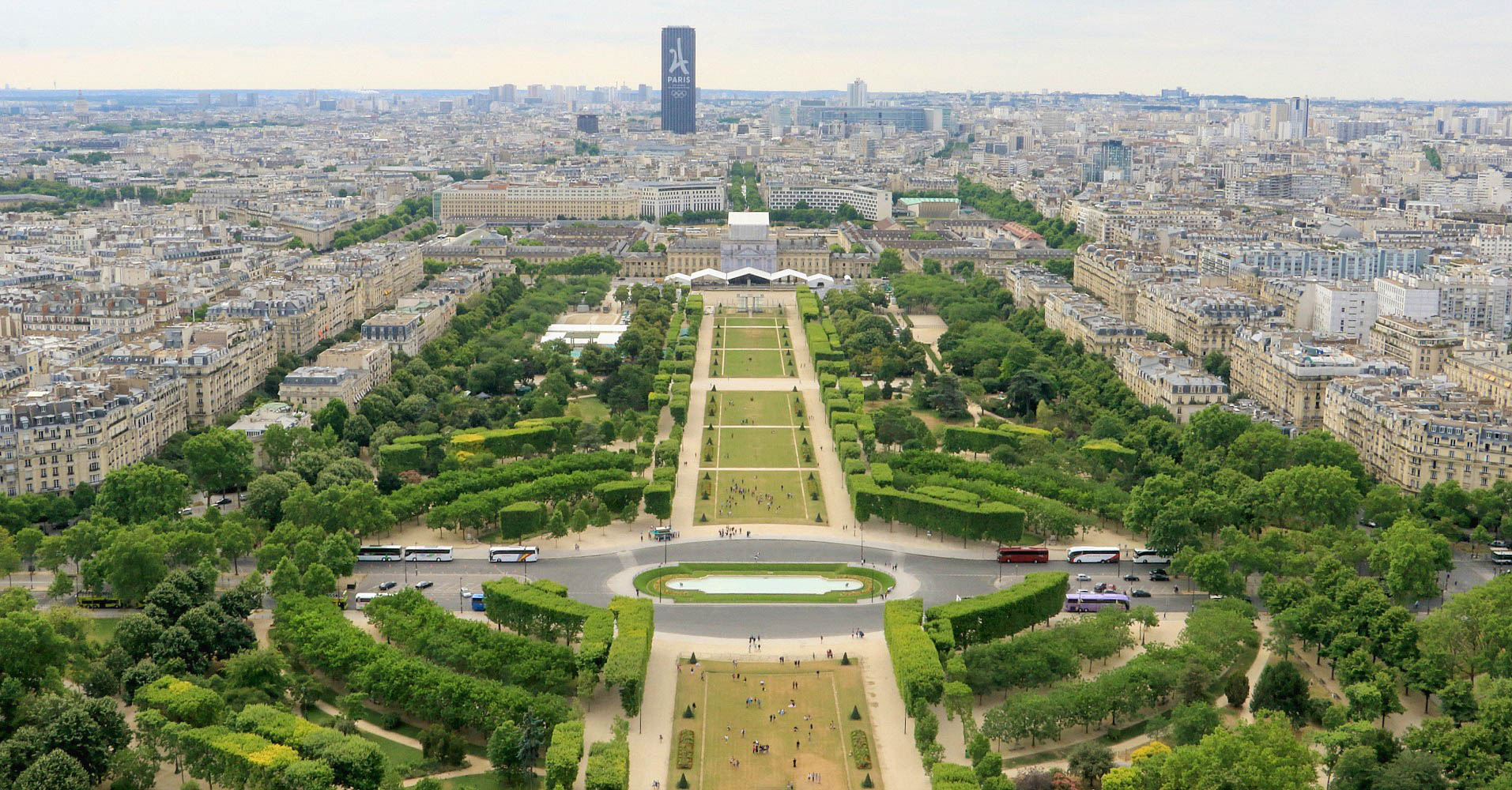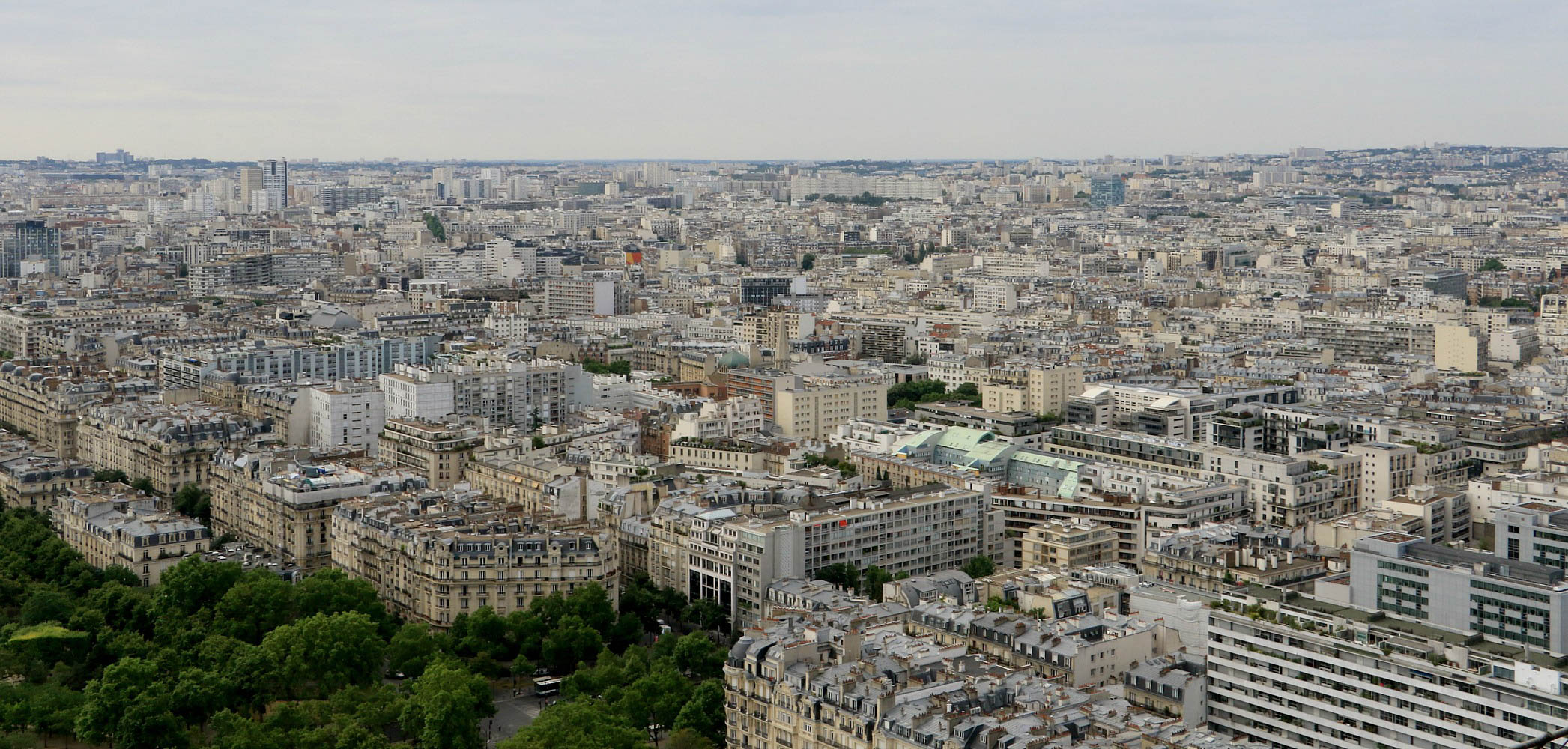 As it was a weekend, we arrived at Eiffel Tower just after it opened. Our wait time was around 30 minutes – that includes going through security and purchasing our tickets. We paid to go to the top although we were undecided as to whether we would as it was really overcast. Thankfully for us it brightened up so as soon as we reached level two, we were in the queue waiting for the glass lift to take us 180 metres up to level 3. Six year old POD, who is normally such a dare devil, wasn't sure about it – this may be because she's never been this high up out of a plane before.
There are two levels at the top of the Eiffel Tower however – one in the open air and the other under a roof so you can take your pick. Both are quite extraordinary, offering panoramic views across Paris. There are also maps on the top floor so you can work out where you are, an original model of the Eiffel Tower and Gustave's office which has been restored to its original condition. While our time at the top of the Eiffel Tower was a little briefer than we intended, no champagne bar for us, we did get to take in those spectacular views.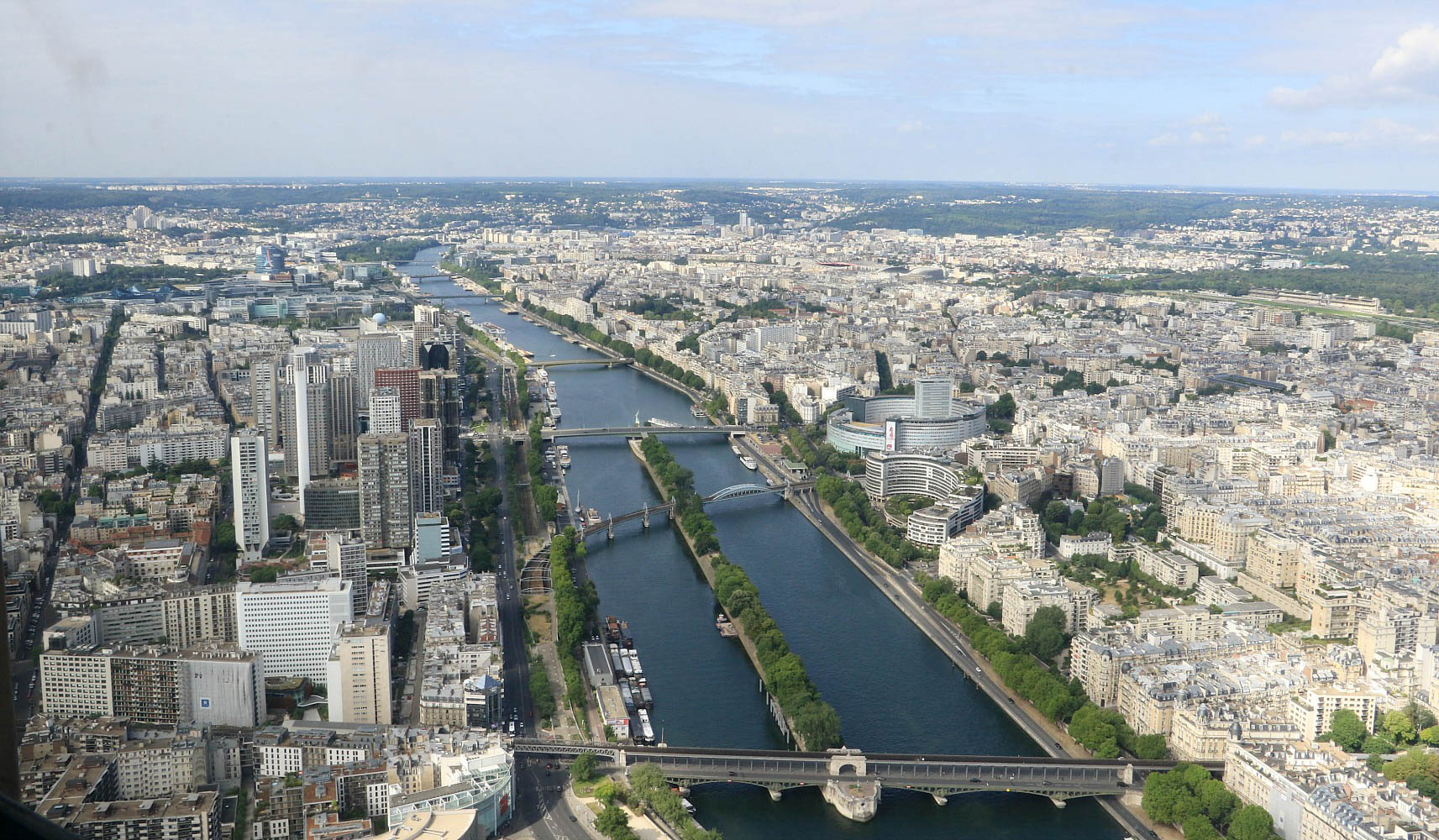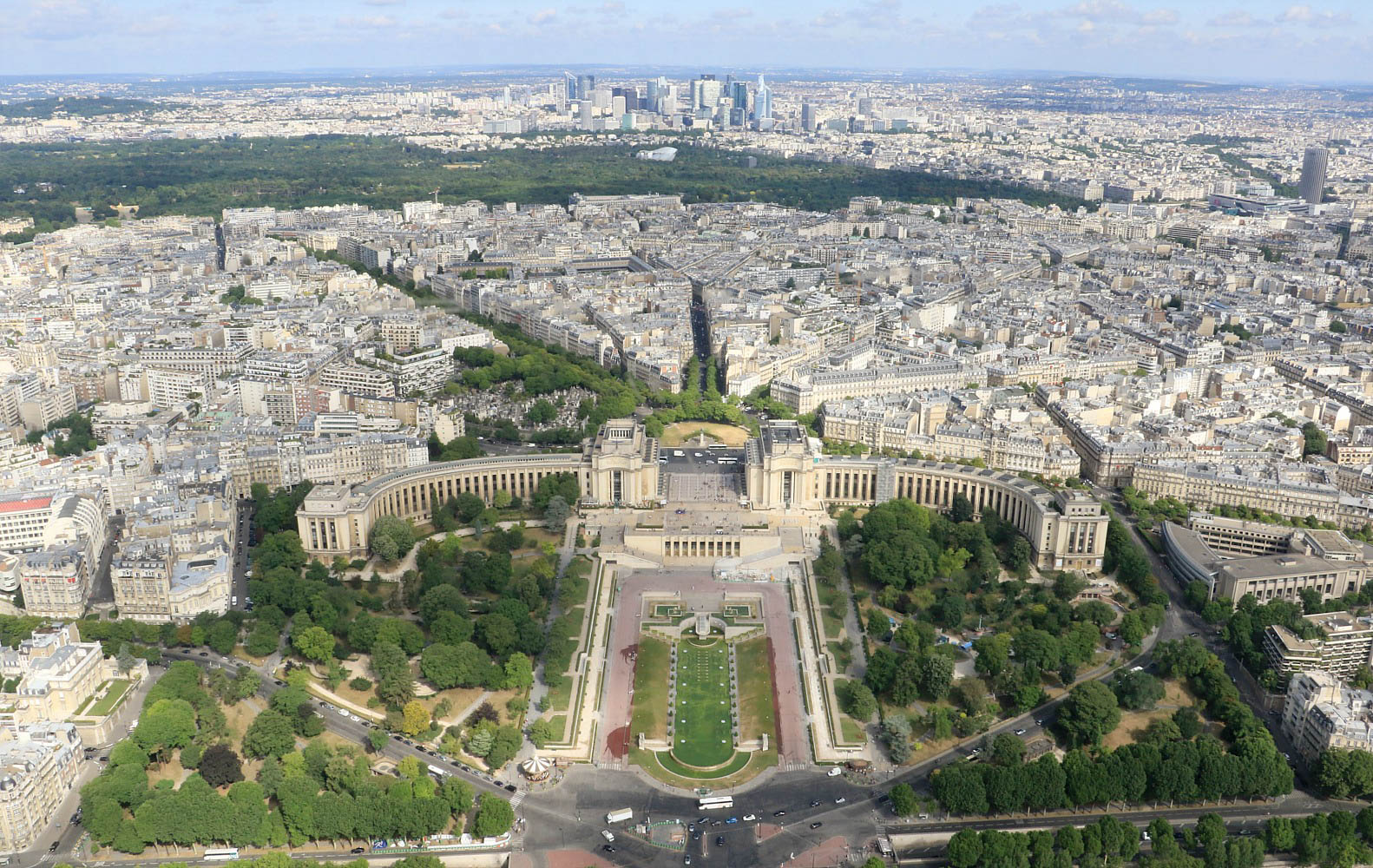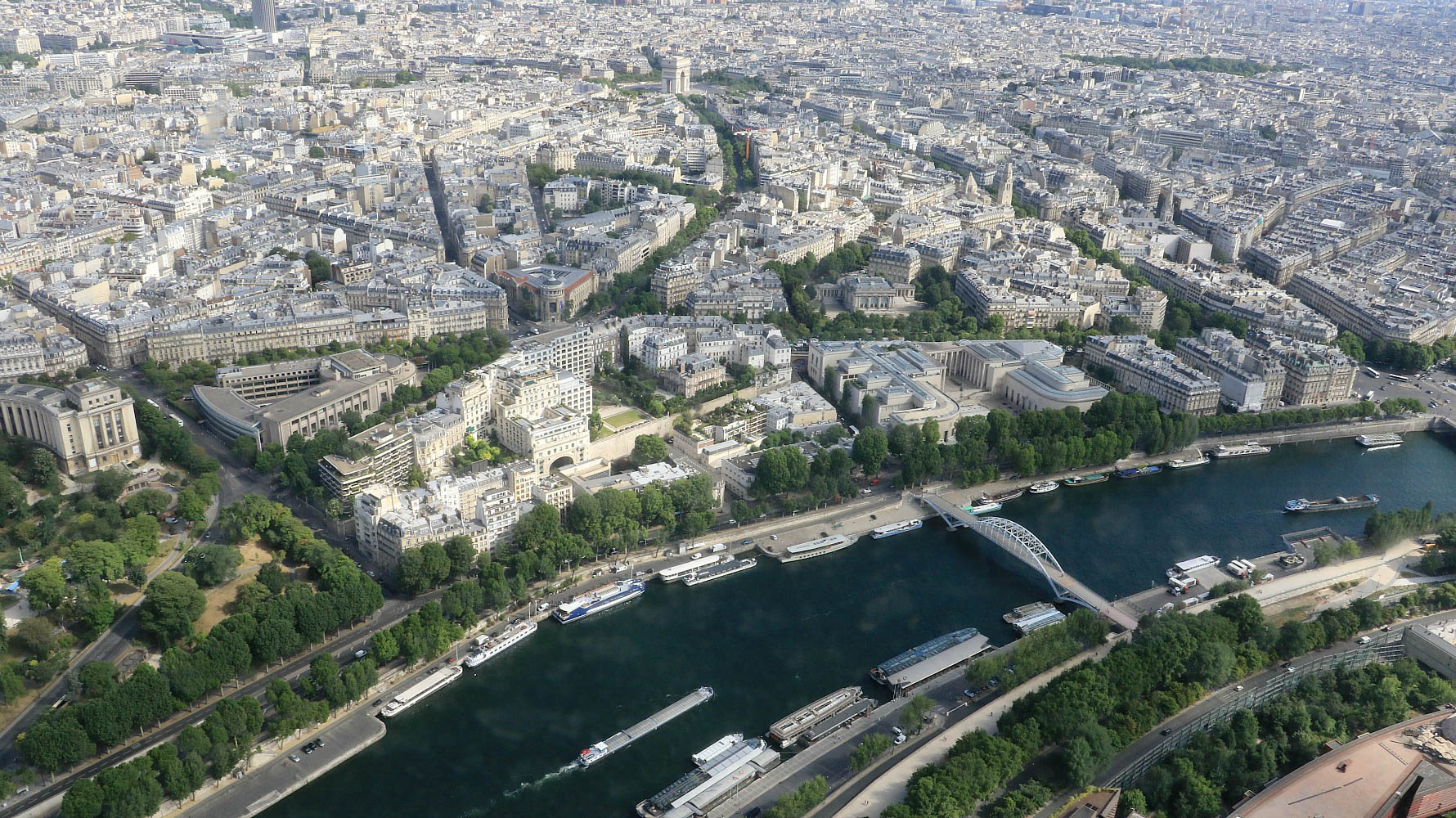 POD preferred the second level and loved using the telescopes to see more of Paris so we spent much longer on this floor. She spotted our hotel in the La Défense district of West Paris along with many famous landmarks. From the Champs-Elysées, Arch de Triomphe and Notre-Dame cathedral to the Louvre, Sacré Coeur and the Place du Trocadéro among others. As well as the circular views, the second level also has a souvenir shop, a buffet where we grabbed a coffee and POD an Eiffel Tower lolly, along with the Jules Verne restaurant. This serves modern French gastronomic cuisine and can be accessed from the south pillar on the ground floor.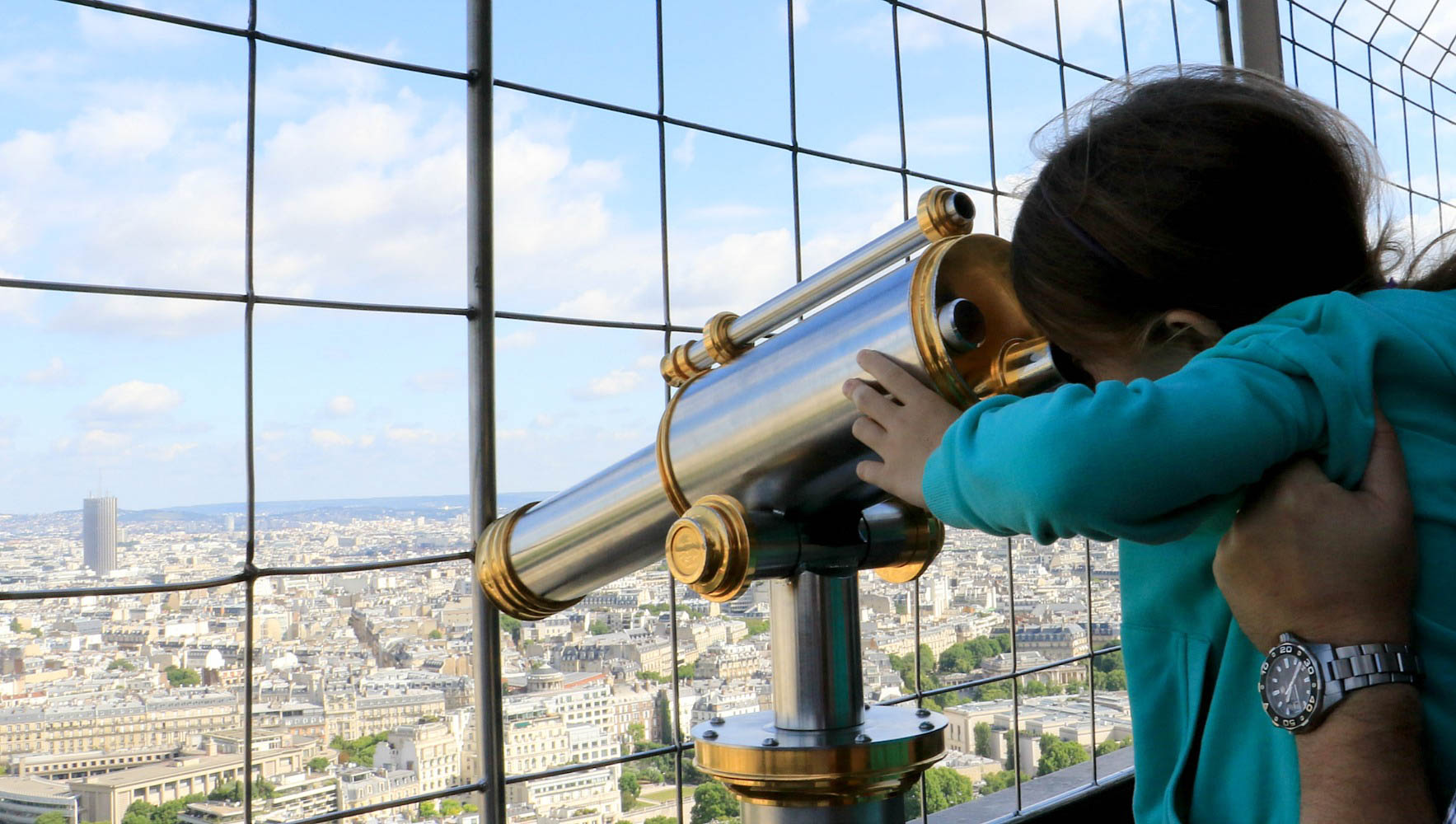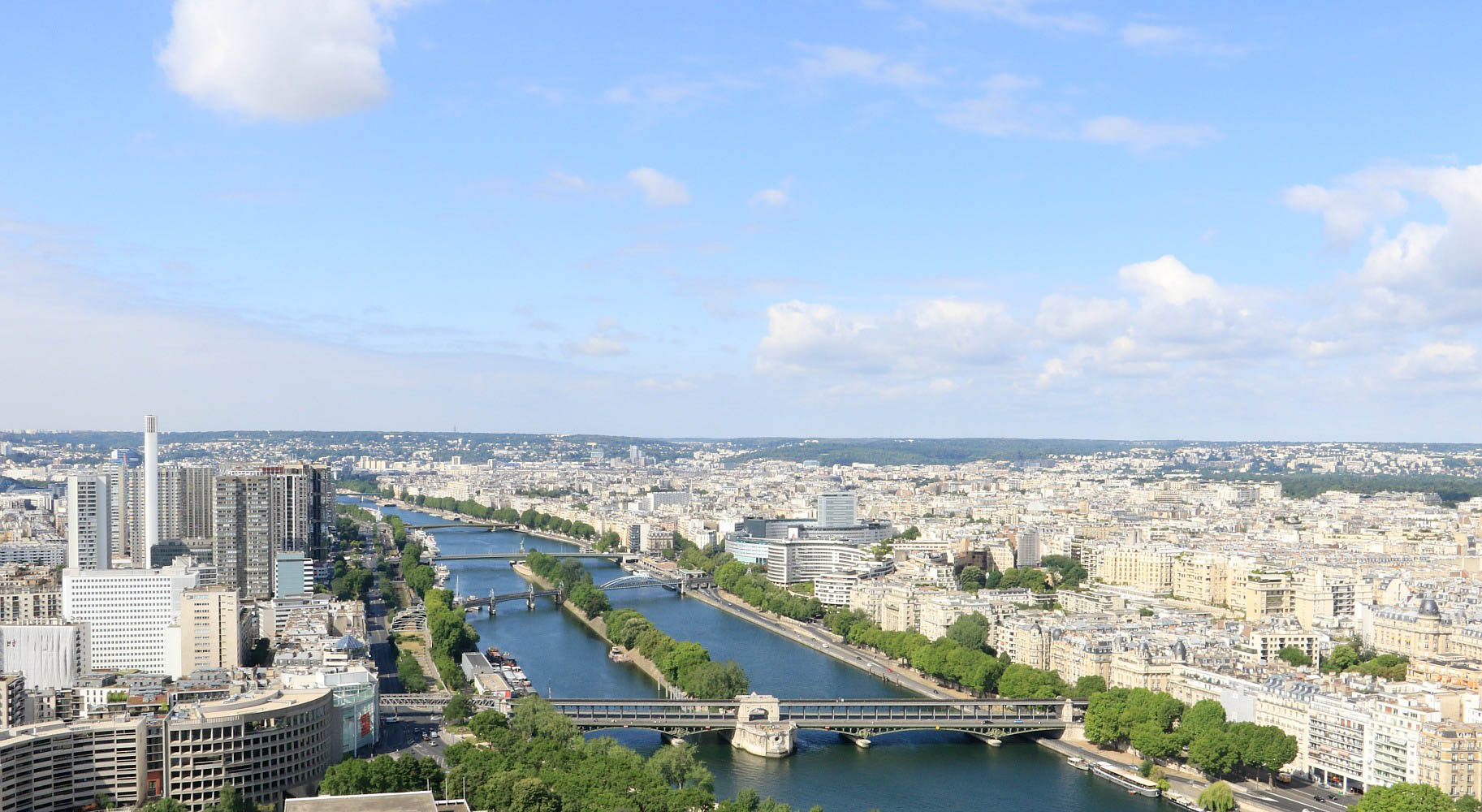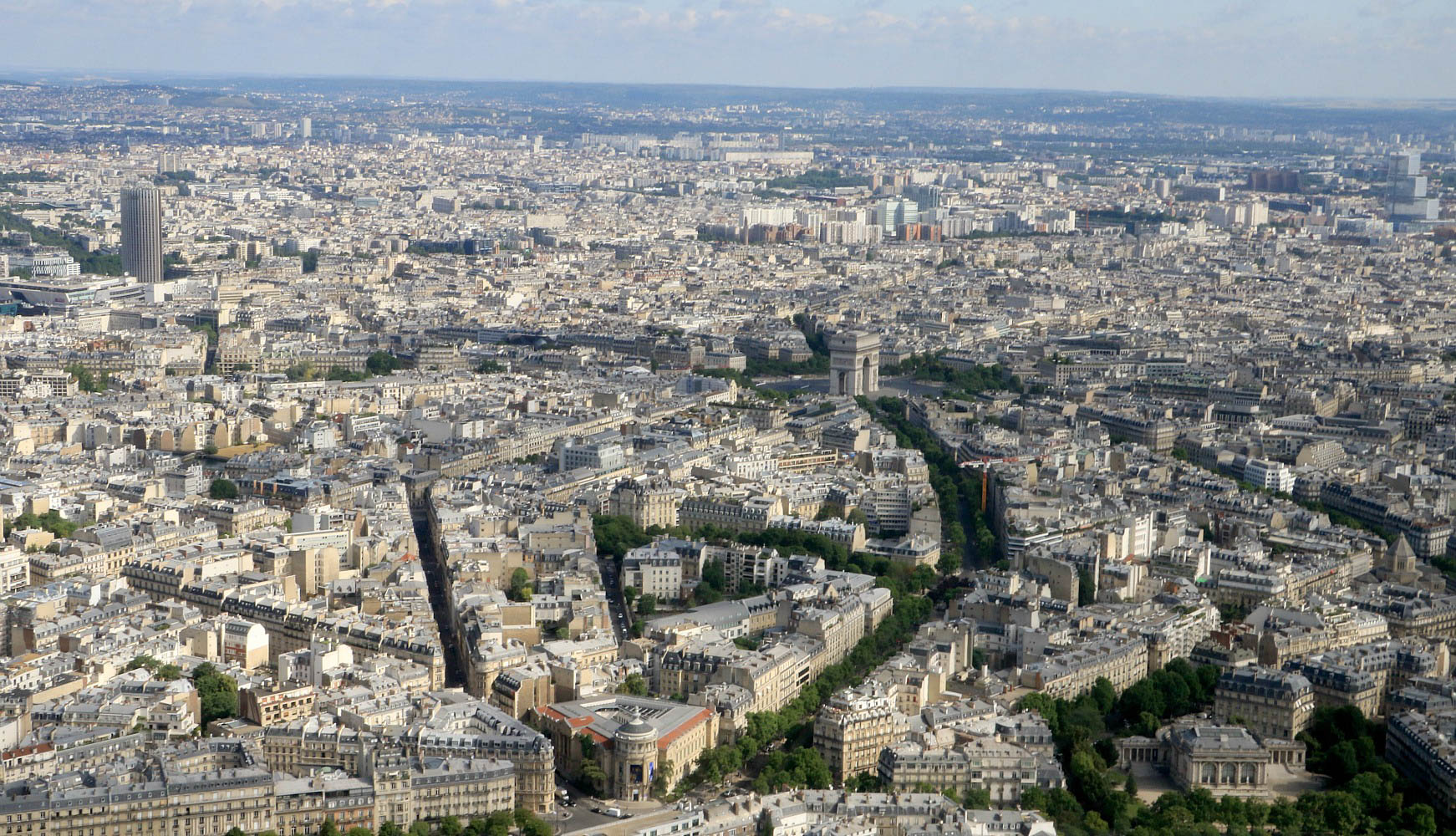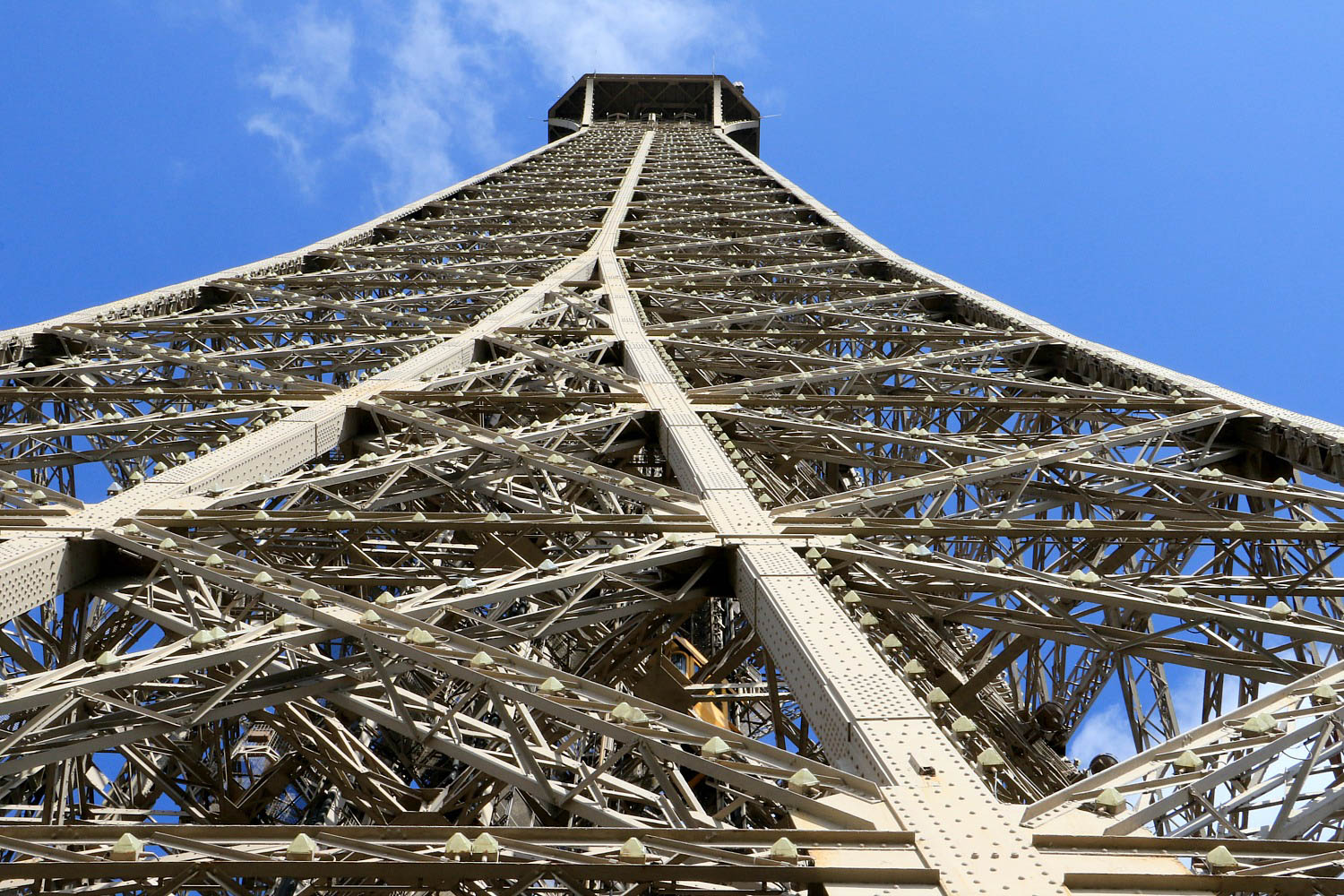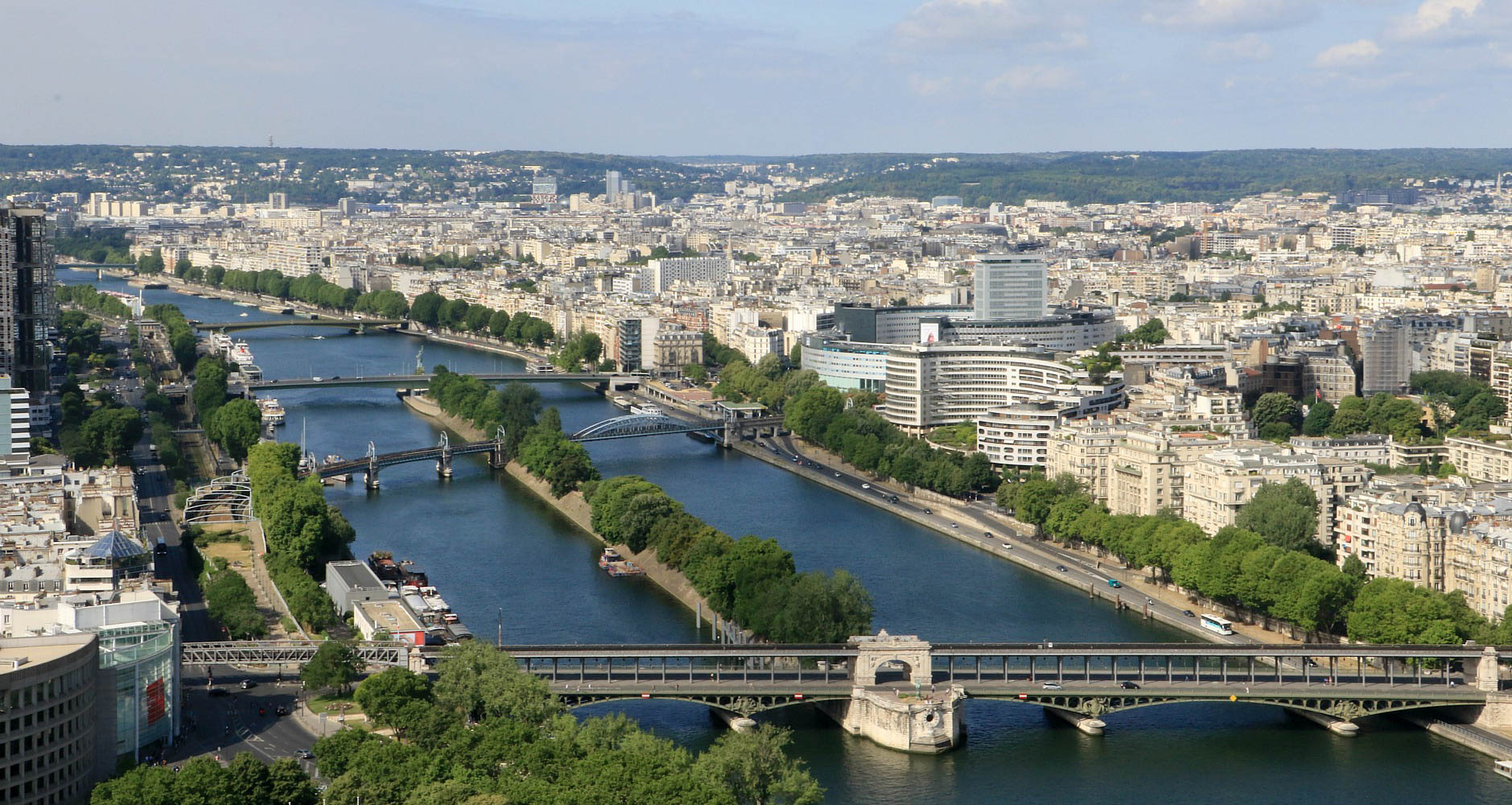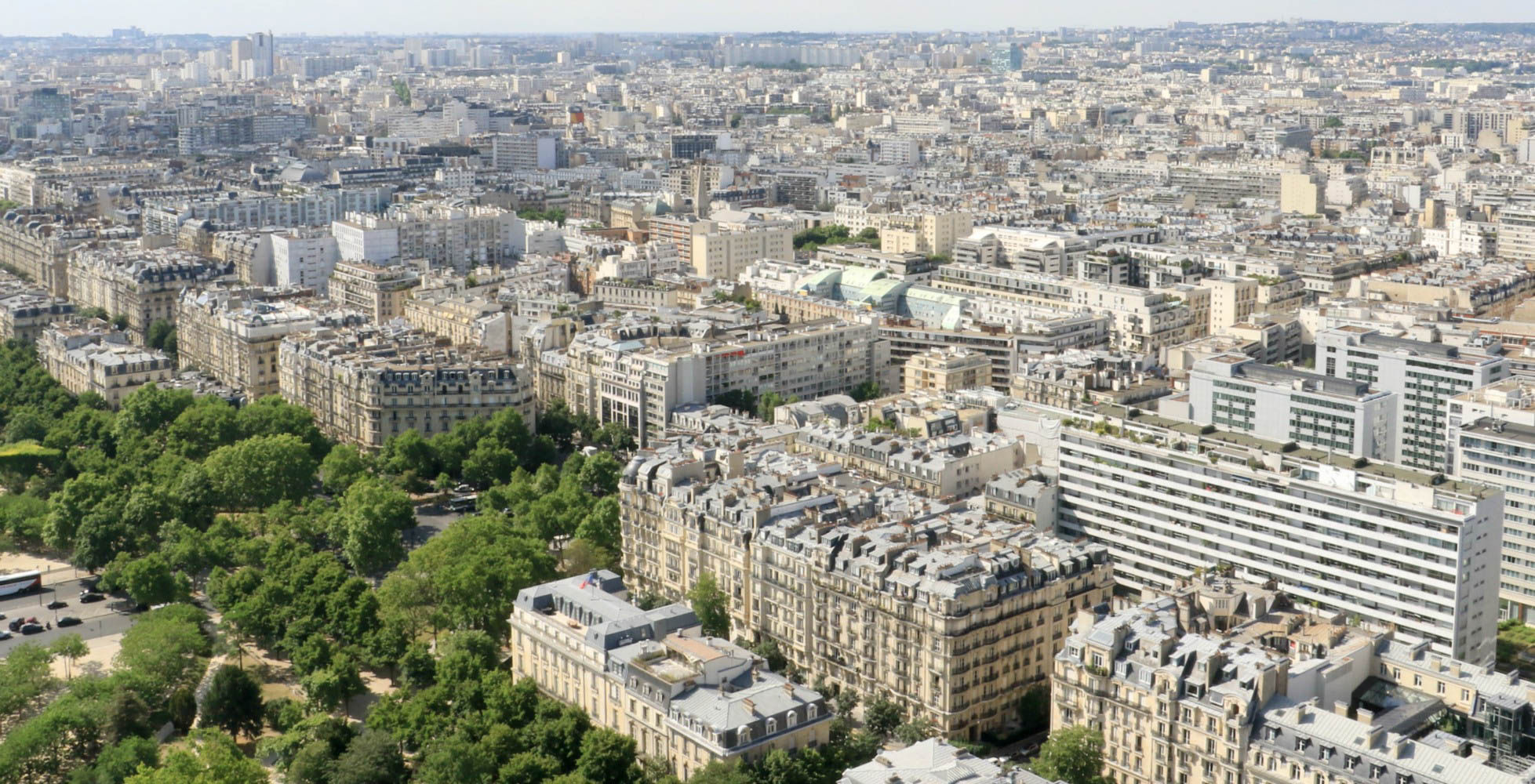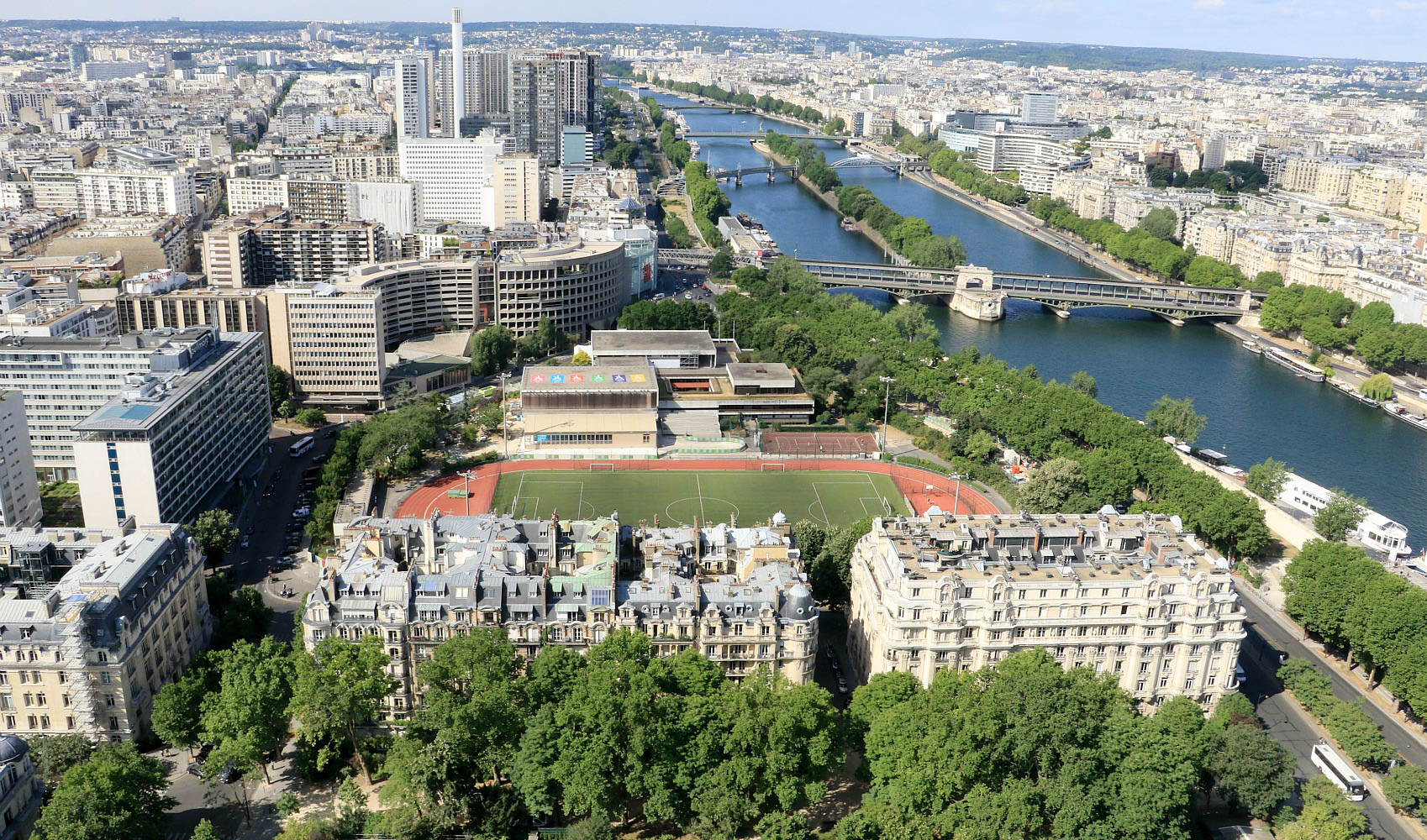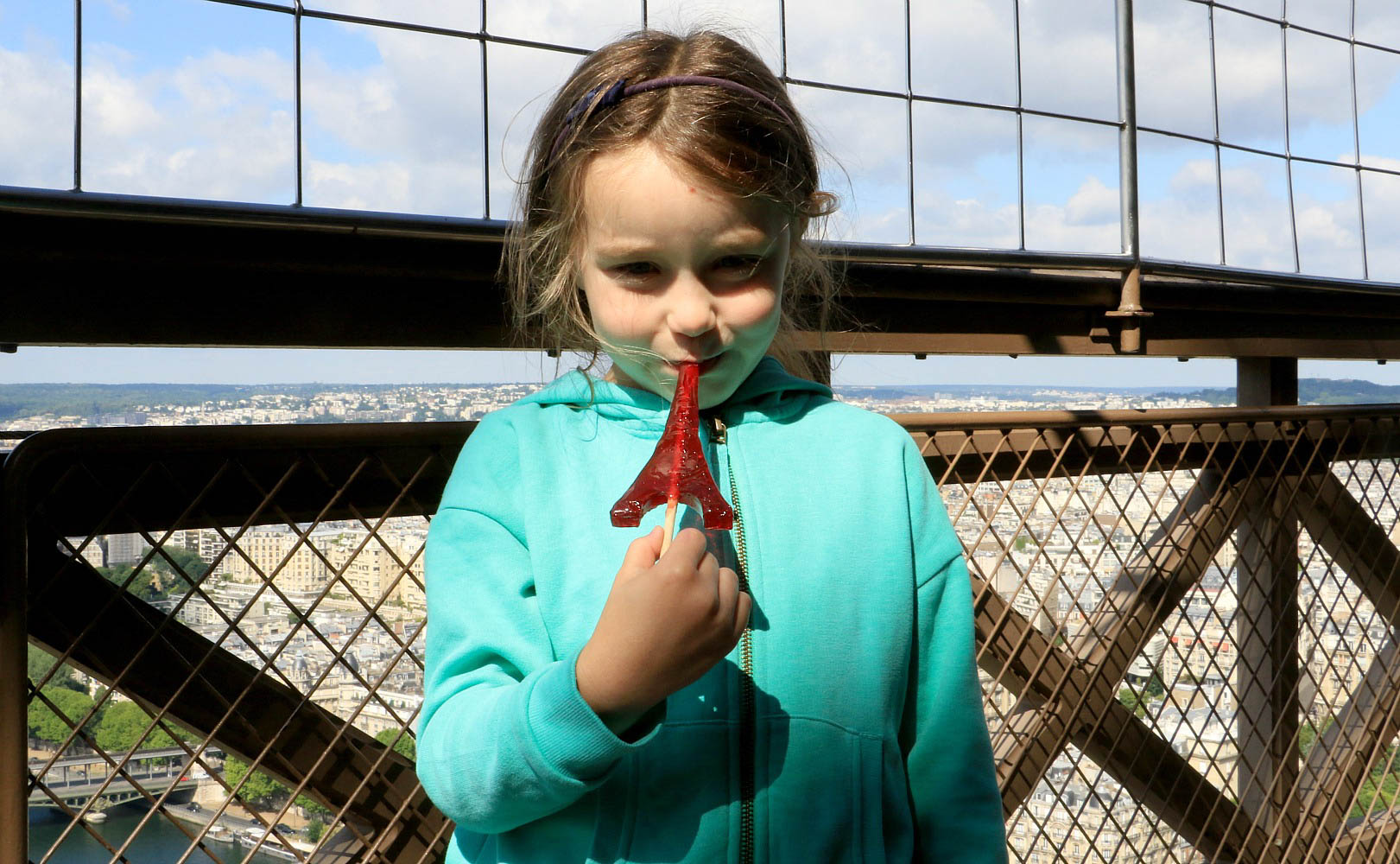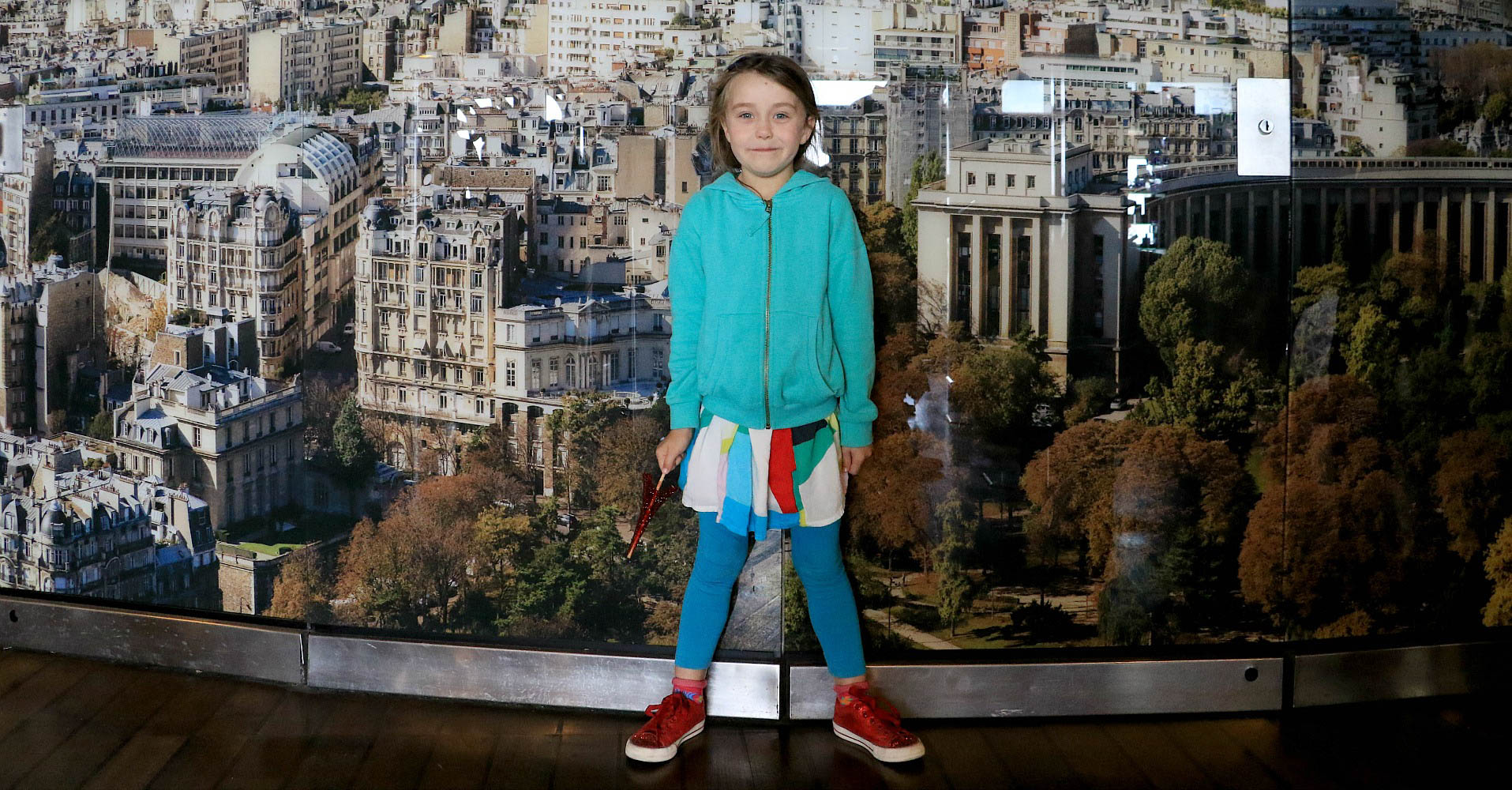 Eiffel Tower has a free child friendly tour (for 6-10 year olds) with a Gustave Eiffel character on the first floor. It's fun experience at 57 metres designed to educate kids on all things Eiffel Tower. This level also has a transparent floor and glass balustrades, providing a totally unique perspective and view of the void. There are also touch screens, displays and reproductions to look at along with remaining pieces of the original spiral staircase. Plus of course the 58 Tour Eiffel restaurant and a further souvenir shop.
There are many carousels dotted around Paris. POD got to have a ride on one near the base of Eiffel Tower before purchasing a pink Eiffel Tower with sparkles at a nearby souvenir shop. We then headed towards the towards the Place du Trocadéro as we had lunch booked at the amazing Cafe de L'Homme.
Linking up with Wander Mum and Mummy Travels for #CityTripping