Situated between Barcelona and Madrid in north eastern Spain is a spectacular region largely untouched by tourism. Aragon has three distinct provinces to explore too – Zaragoza (which is also the name of the capital city), Teruel and Huesca. The latter is nestled in the foothills of the Pyrenees, its breathtaking scenery ideal for walkers, climbers and adventurers. With access from Las Peñas de Riglos, 45 kilometres from the Huesca town, Los Mallos de Riglos are impressive rock formations which stand 300 metres high.
These unique terracotta rocks with their flat sides are a paradise for climbers in the summer months with many of the climbers known internationally. There are plenty of hiking opportunities available for those that want the challenge with easier routes on offer too. Access to Los Mallos de Riglos is just a few minutes walk from the Las Peñas de Riglos car park. Also near the car park is the Centro de Interpretacion ARCAZ which is a great place to watch the vulture colonies that live on Los Mallos de Riglos in real time. There are impressive views of the rock formations and 3 floors so plenty to keep the kids occupied. If you're on the road, you can stop at one of the viewpoints on the A125 and admire the vastness of these rocks and the tiny-looking villages in the valley beneath them.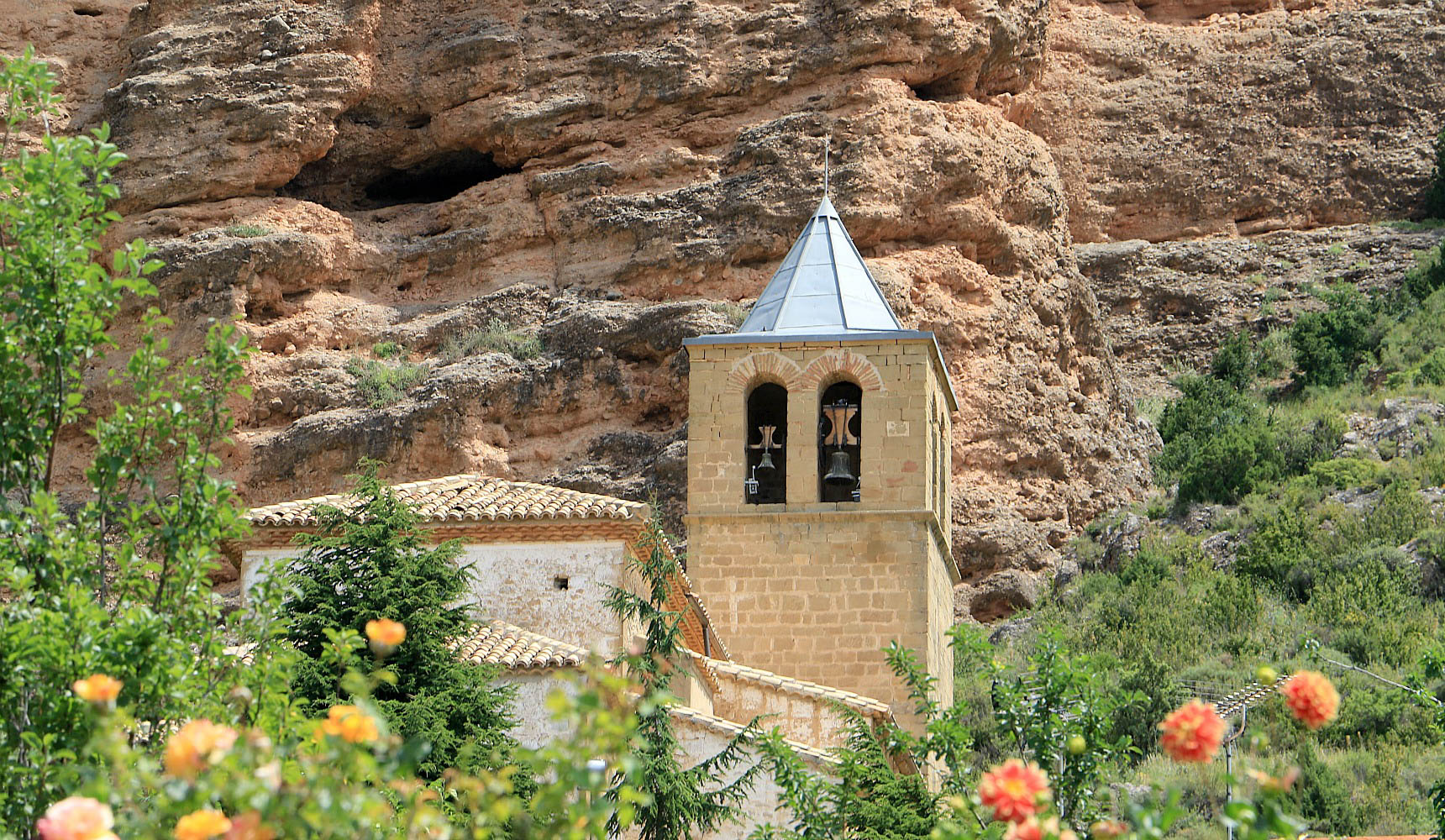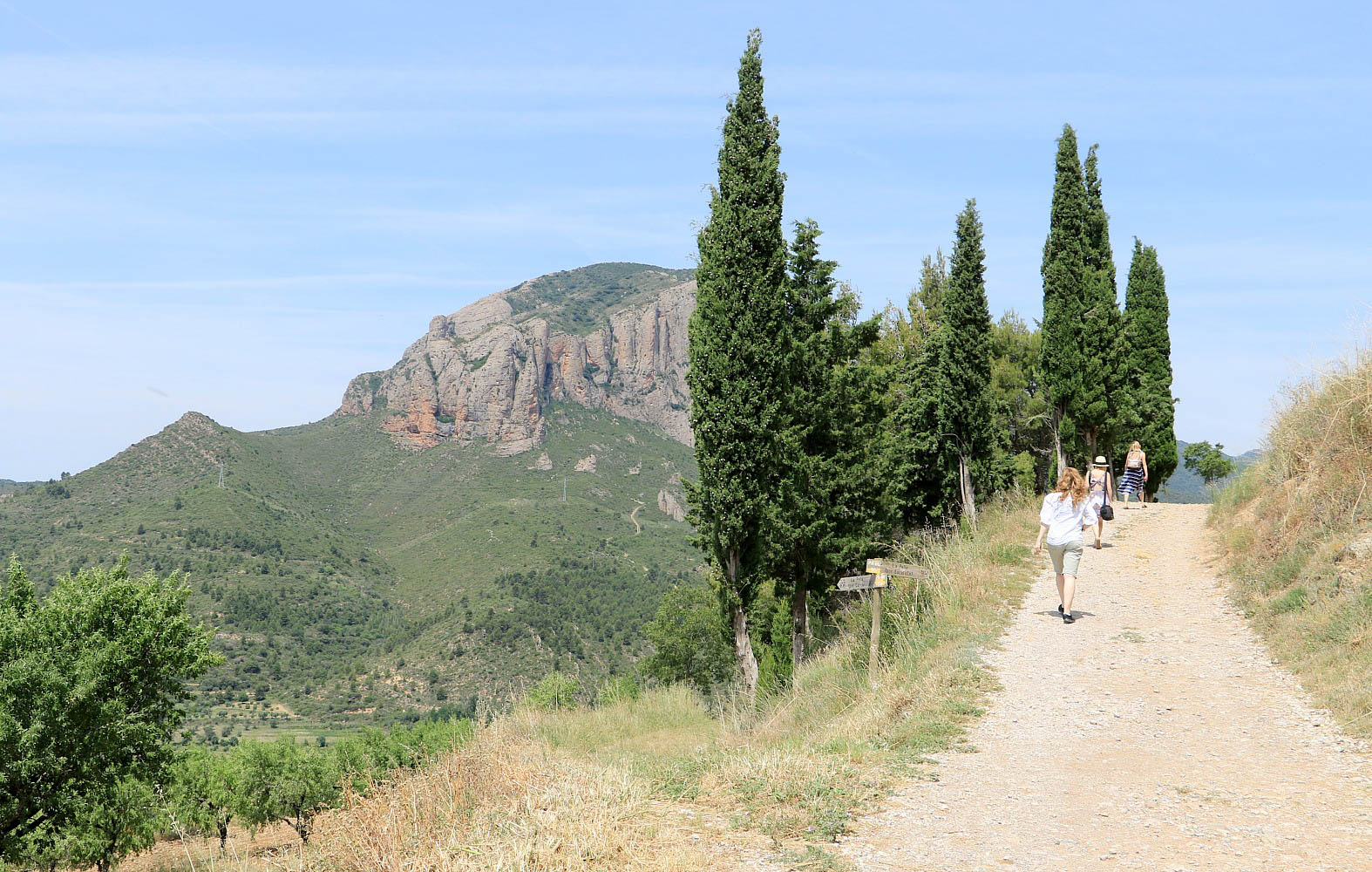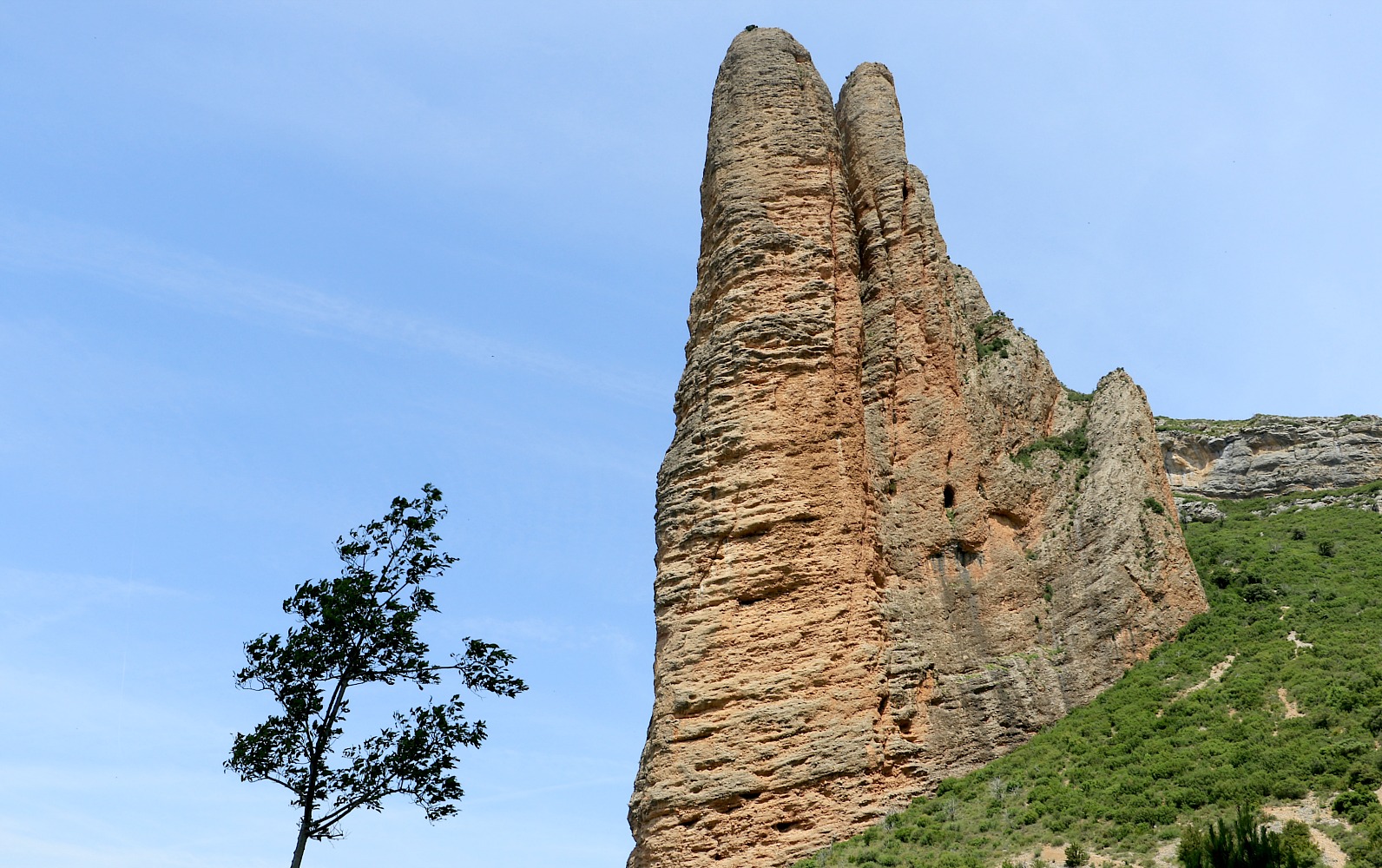 We were on a tight schedule but had ample time to walk to the base of Los Mallos de Riglos. Along the way we saw a church dwarfed by the immense rock behind it, houses adorned with flowers and of course the most magnificent landscape. About 10 minutes later we came across some climbers who were making their decent from one of the rock faces. Although not a climber myself, it was easy to appreciate the draw of climbing here and the views from the top must be quite remarkable. There's more than enough to see on foot close by though with the option to take a hike if you fancy it. I love exploring places that are a bit different and off the beaten track and Los Mallos de Riglos certainly ticked all those boxes. From there we filled our bellies (more on the food another day) before heading to the River Gallego for some white water rafting  which included navigating class 4 rapids!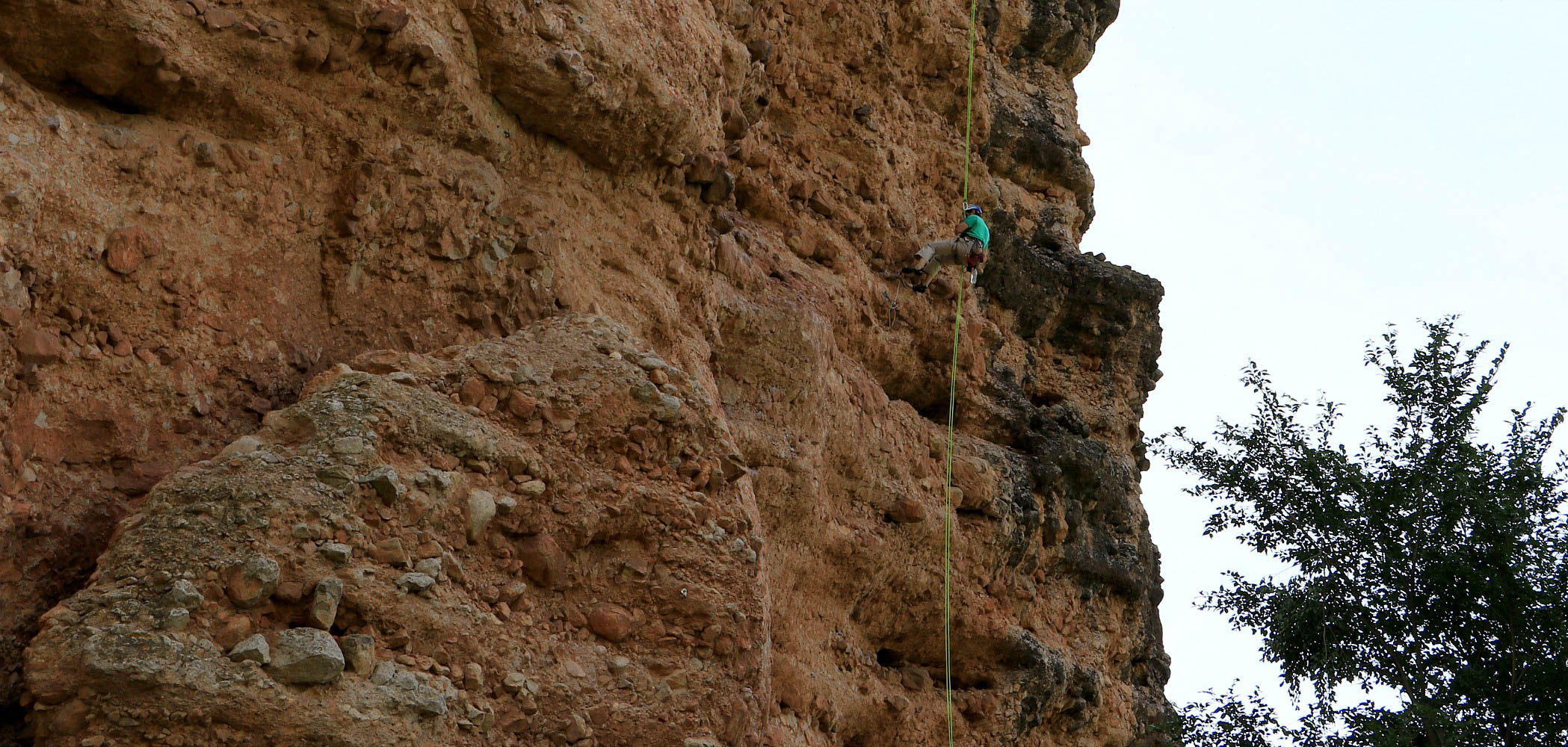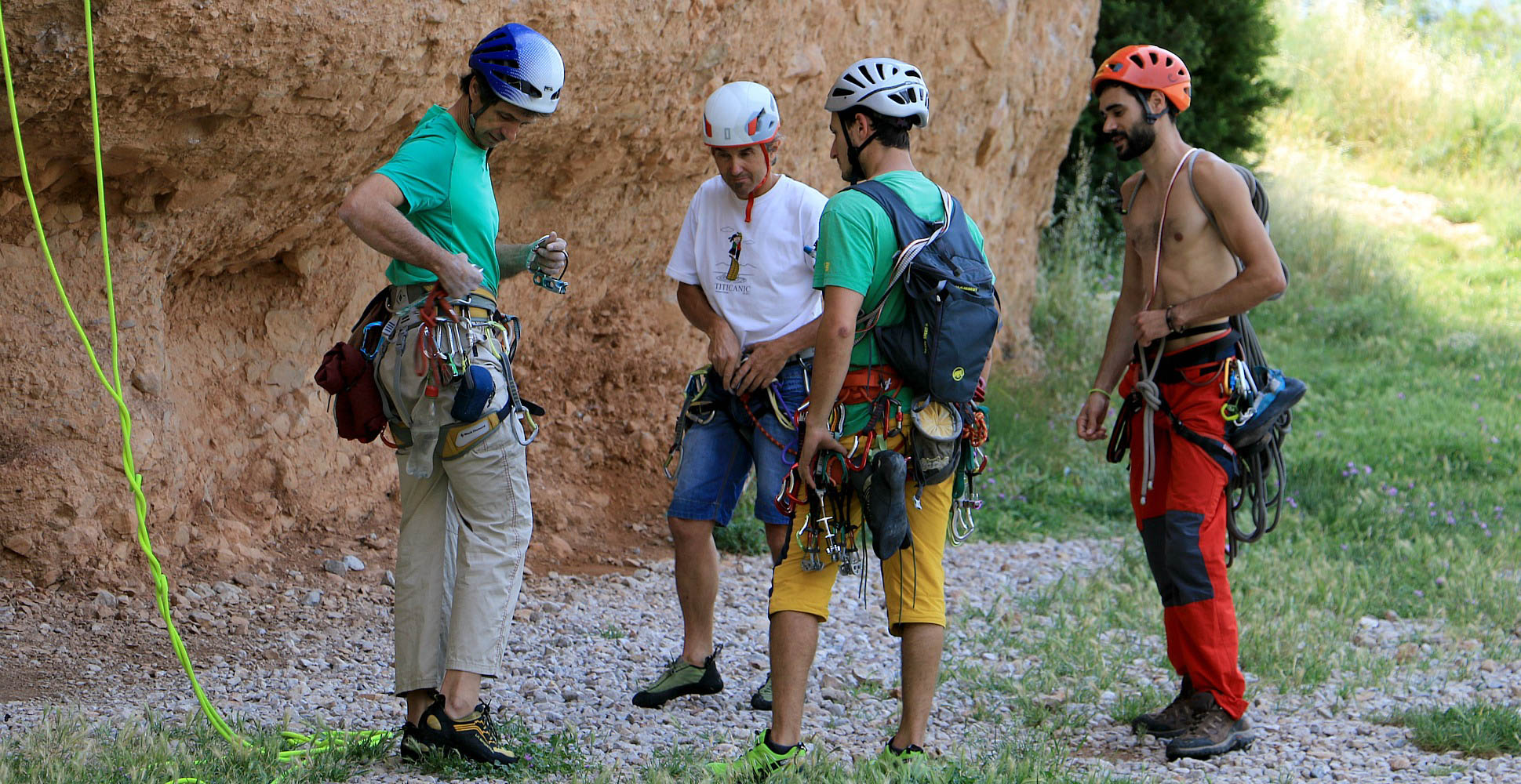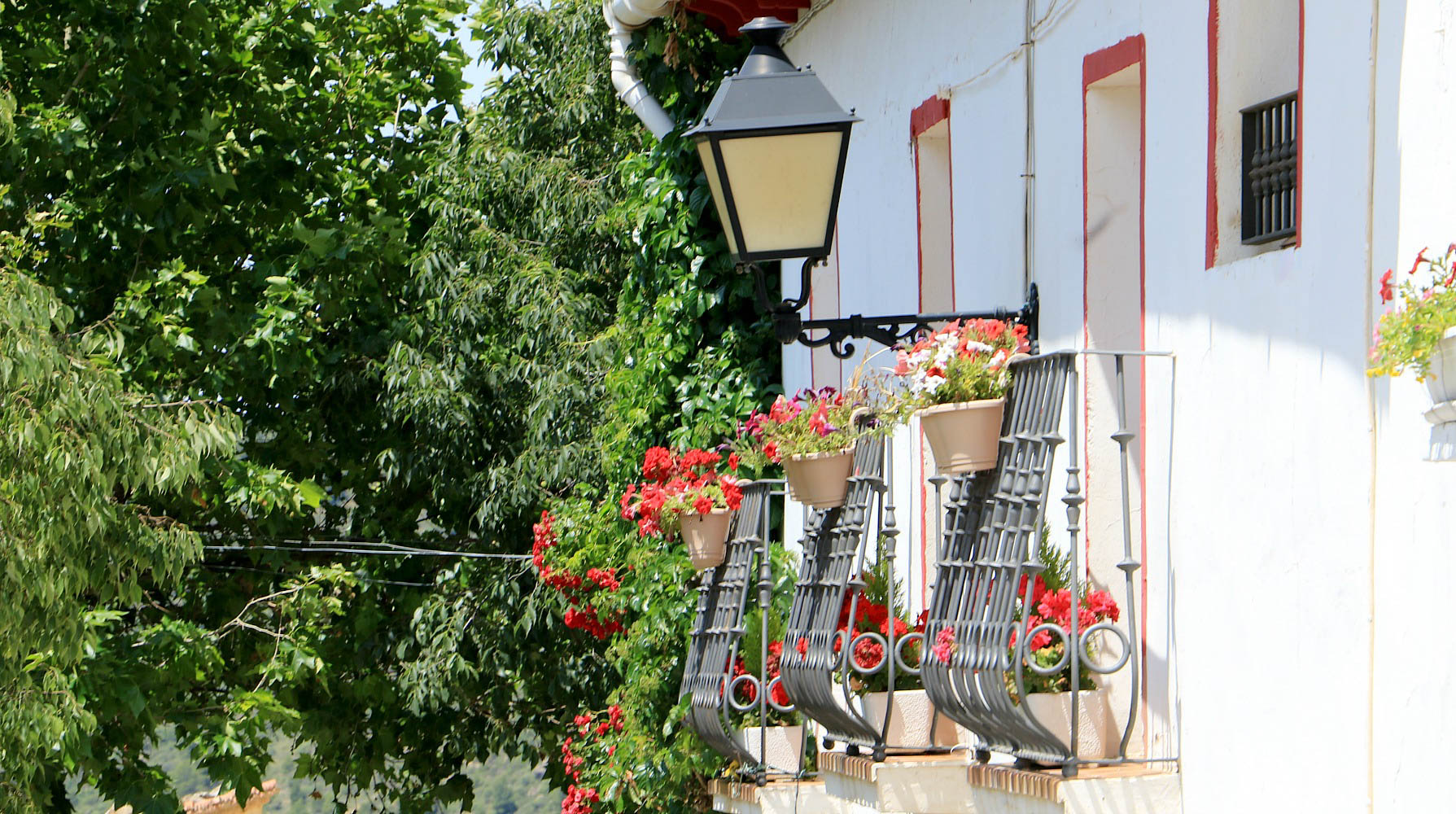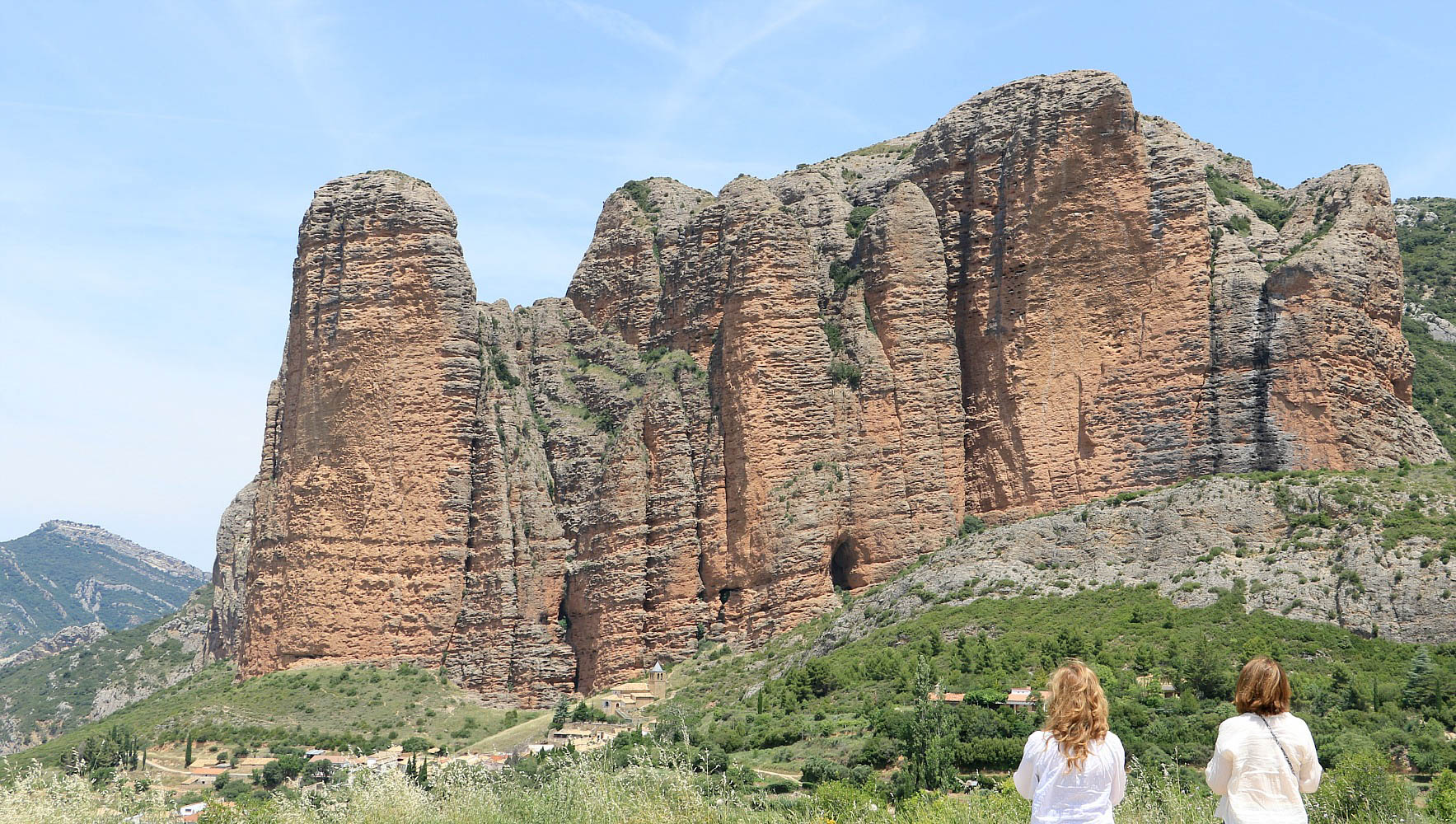 Disclaimer: This trip was organised by the Spanish Tourist Board (who covered the costs of flights, accommodation & meals) and BritMums. Opinions are as always our own.