Situated in Cantabria, equidistant between Arriondas and Bilbao, is the pretty town of Santillana del Mar. Unbeknown at the time, we'd driven through it last year en route from Potes to Santander. We hadn't stopped as POD ended up having a pony ride in a field nearby (random but fun) and we were on the lookout for a beach off the beaten track.
With much of the Santillana del Mar old town pedestrianised, we paid €3 to leave the car opposite the Hotel Museo Los Infantes. In actual fact there's free parking available next to the Oficina de Turismo in Calle Jesús Otero which is just a stones throw away.
Santillana del Mar is known as the town of three lies as it's not holy (santi), flat (llana) or by the sea (del mar). It is however a beautiful medieval town with cobbled streets, stone buildings that date back to the 15th century and wooden balconies adorned with flowers. We arrived just before 10.30am and it was relatively quiet at that time with shops only just beginning to open. We opted to have a late breakfast at Restaurante Casa Cossio before exploring. It's by the Colegiata de Santa Juliana which is a wonderful 12th century Romanesque building that used to be a monastery.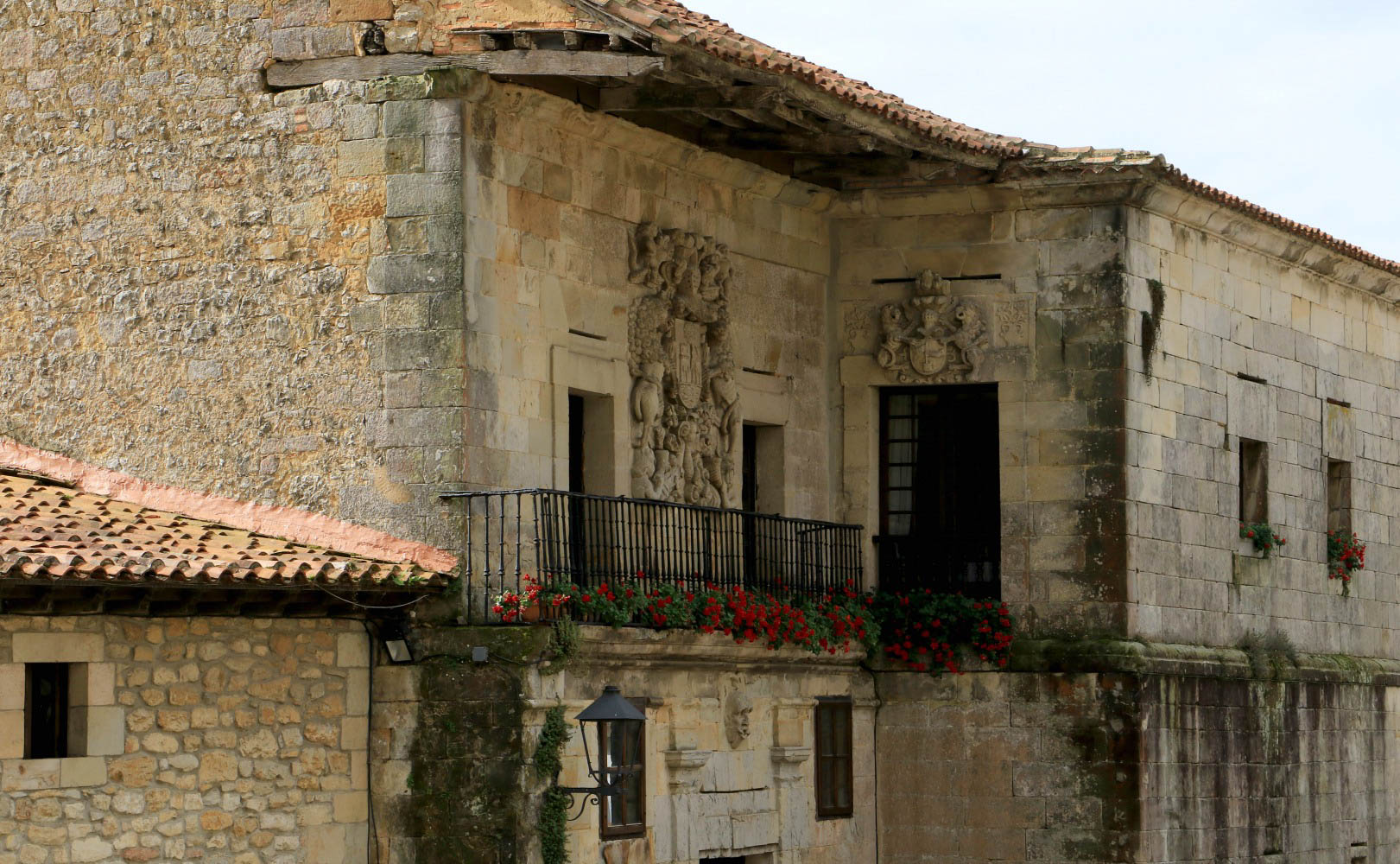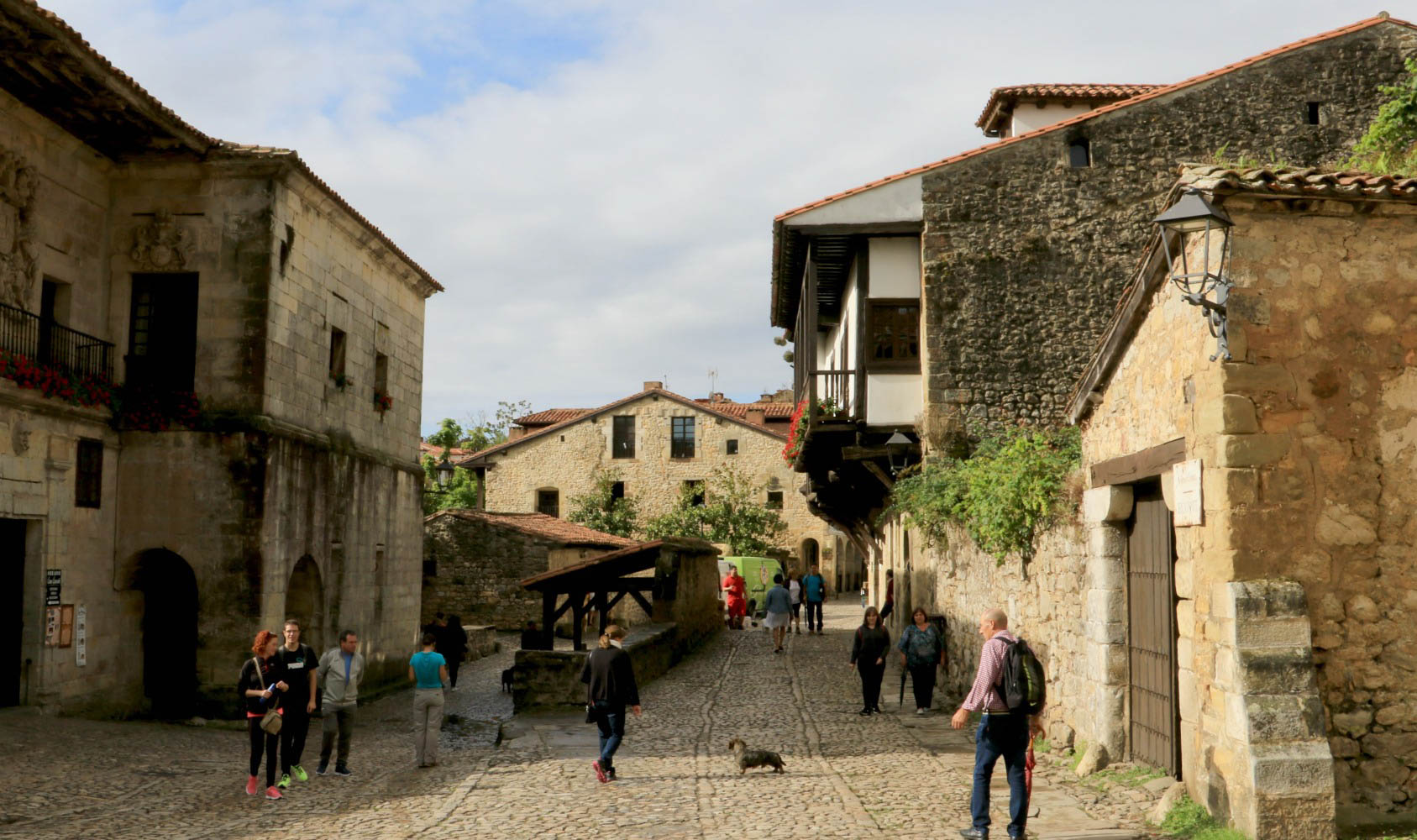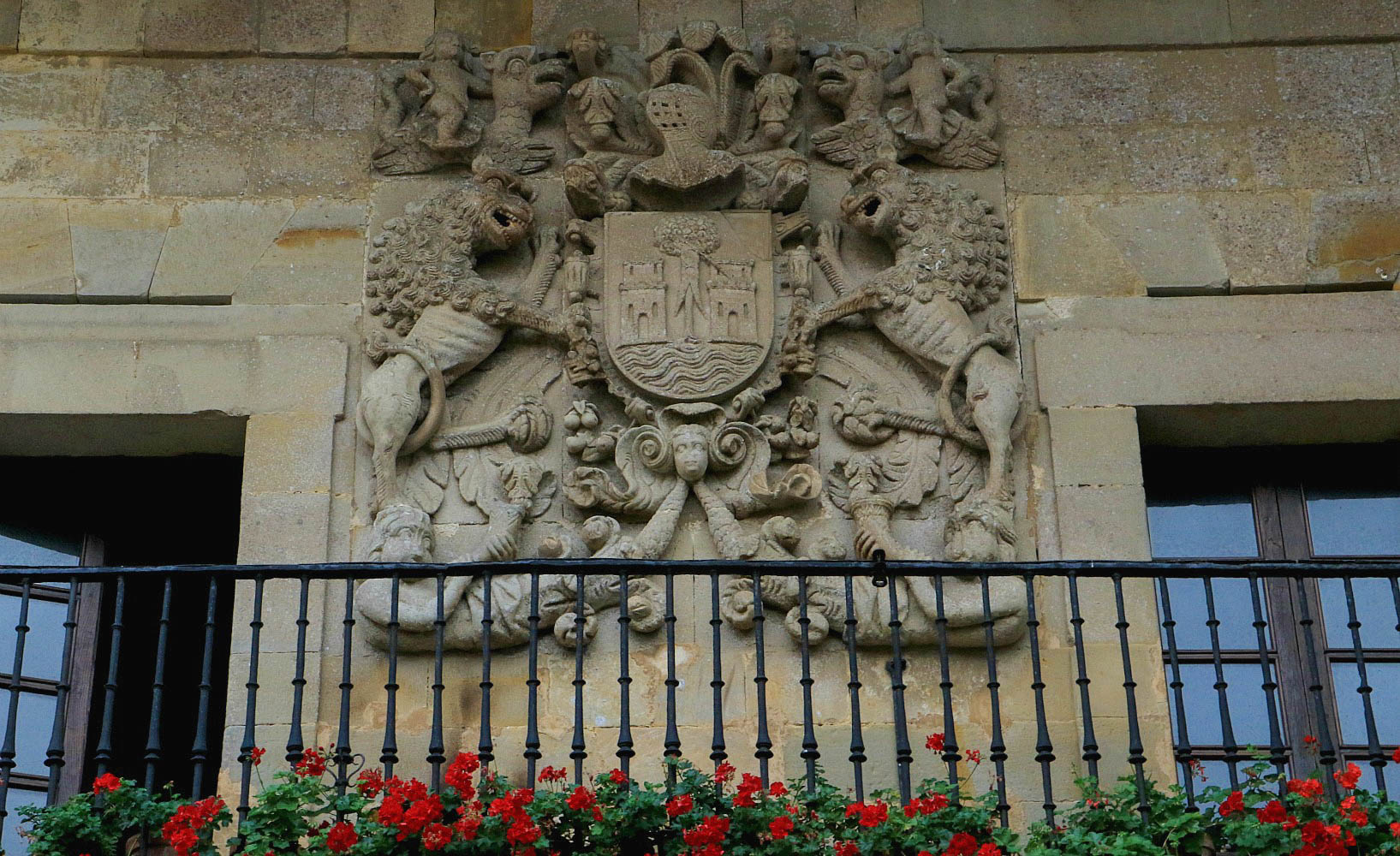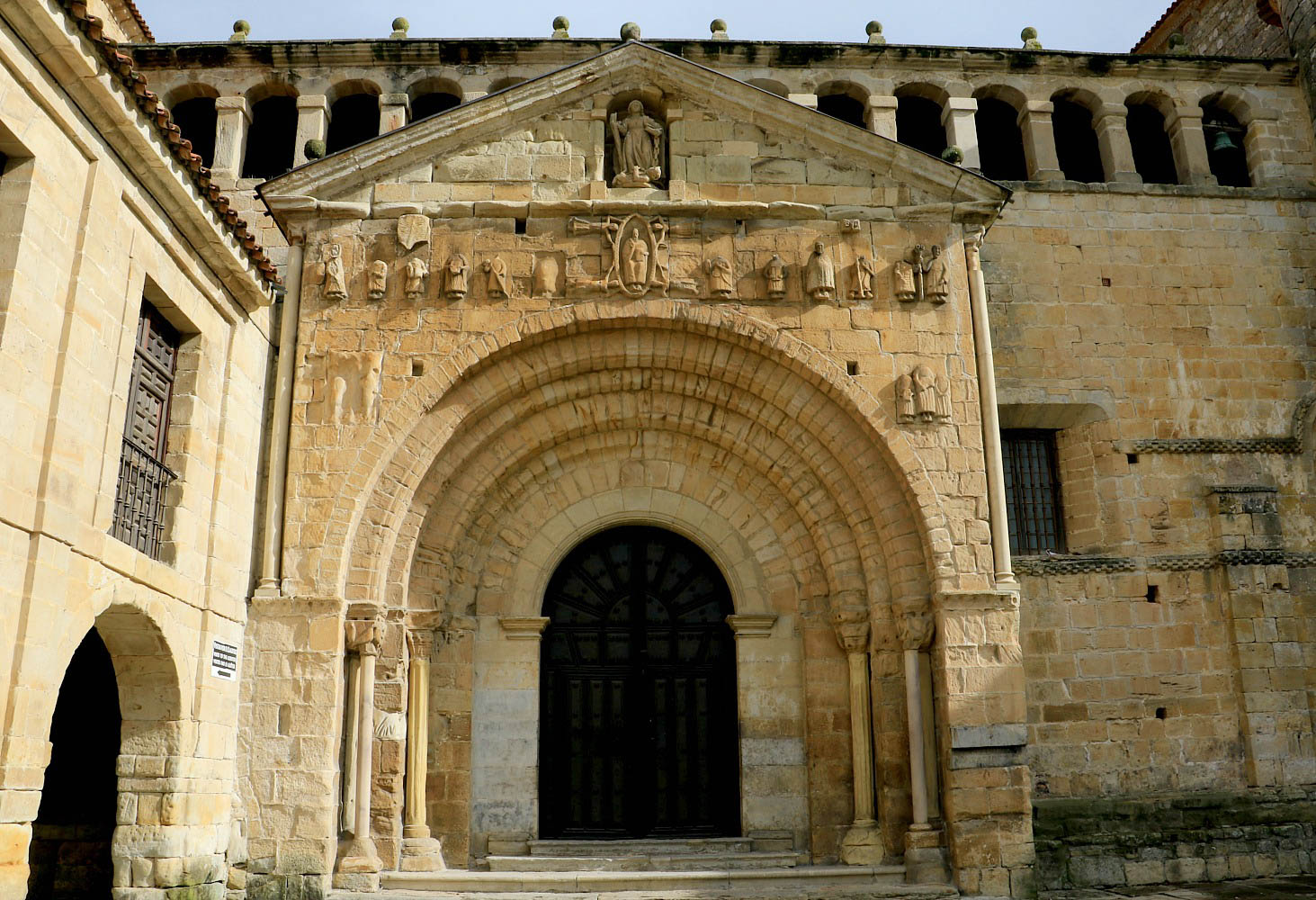 Another attraction in Santillana del Mar is the Museo de Tortura (museum of torture). Not one for six year olds so we gave it a miss and opted to discover the town on foot. It's easy to get around and after admiring the Colegiata, we quickly found ourselves in the Plaza de las Arenas. As with much of Santillana del Mar, it's pebbled with stone houses and perfectly kept balconies of flowers. To the left is the side of the Colegiate with the Palace of Velarde, built in the 16th century by Alonso Velarde, to the right.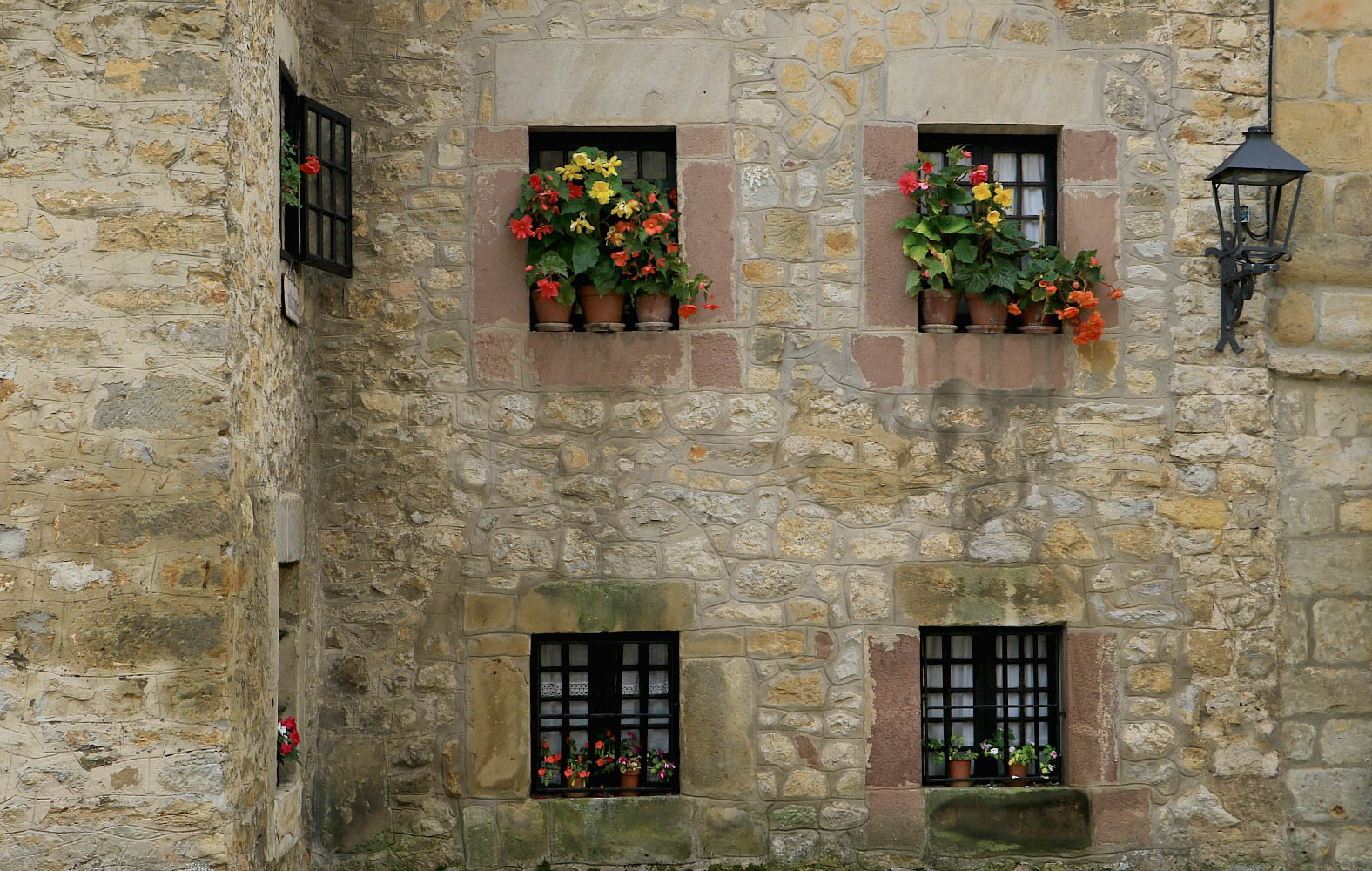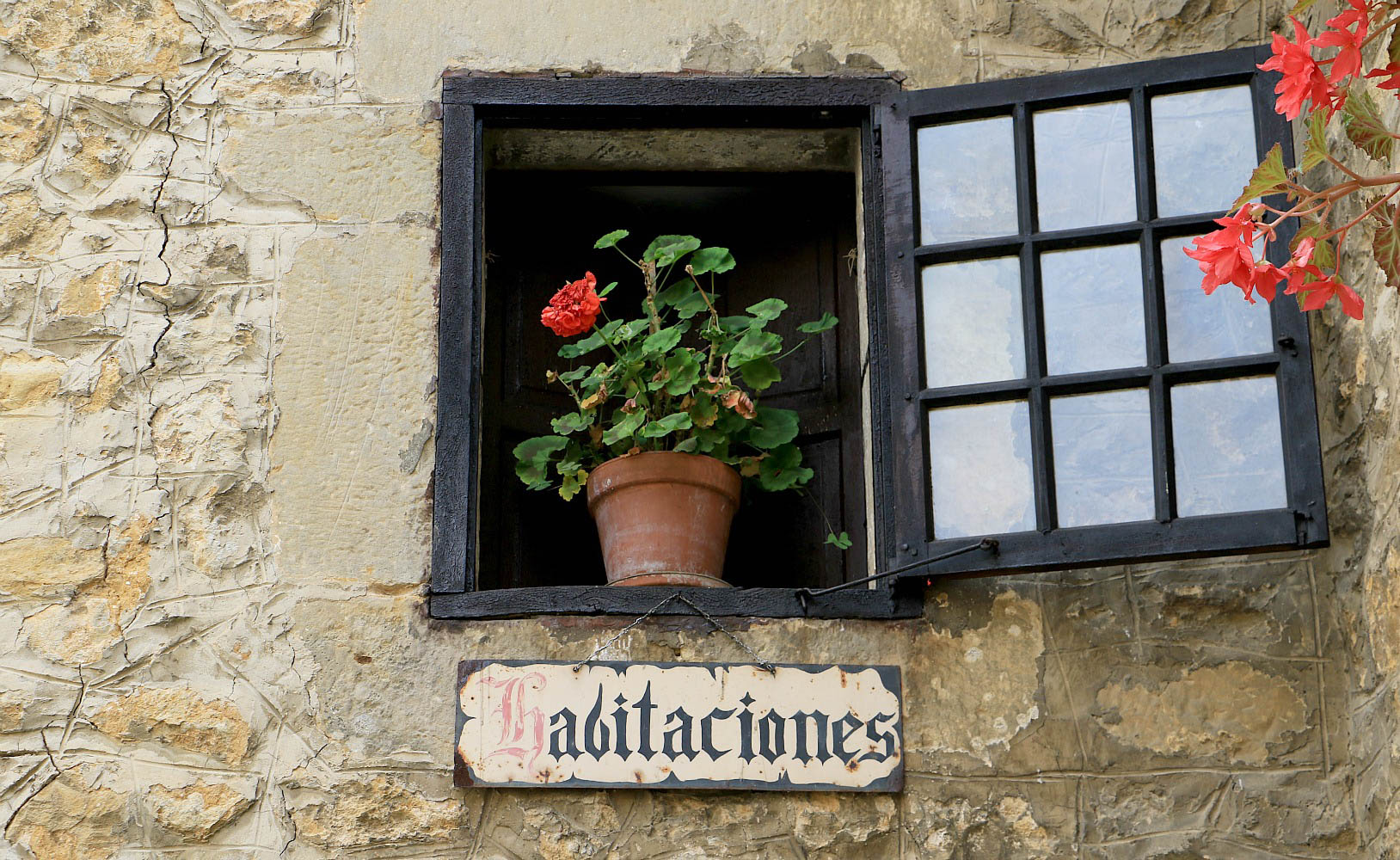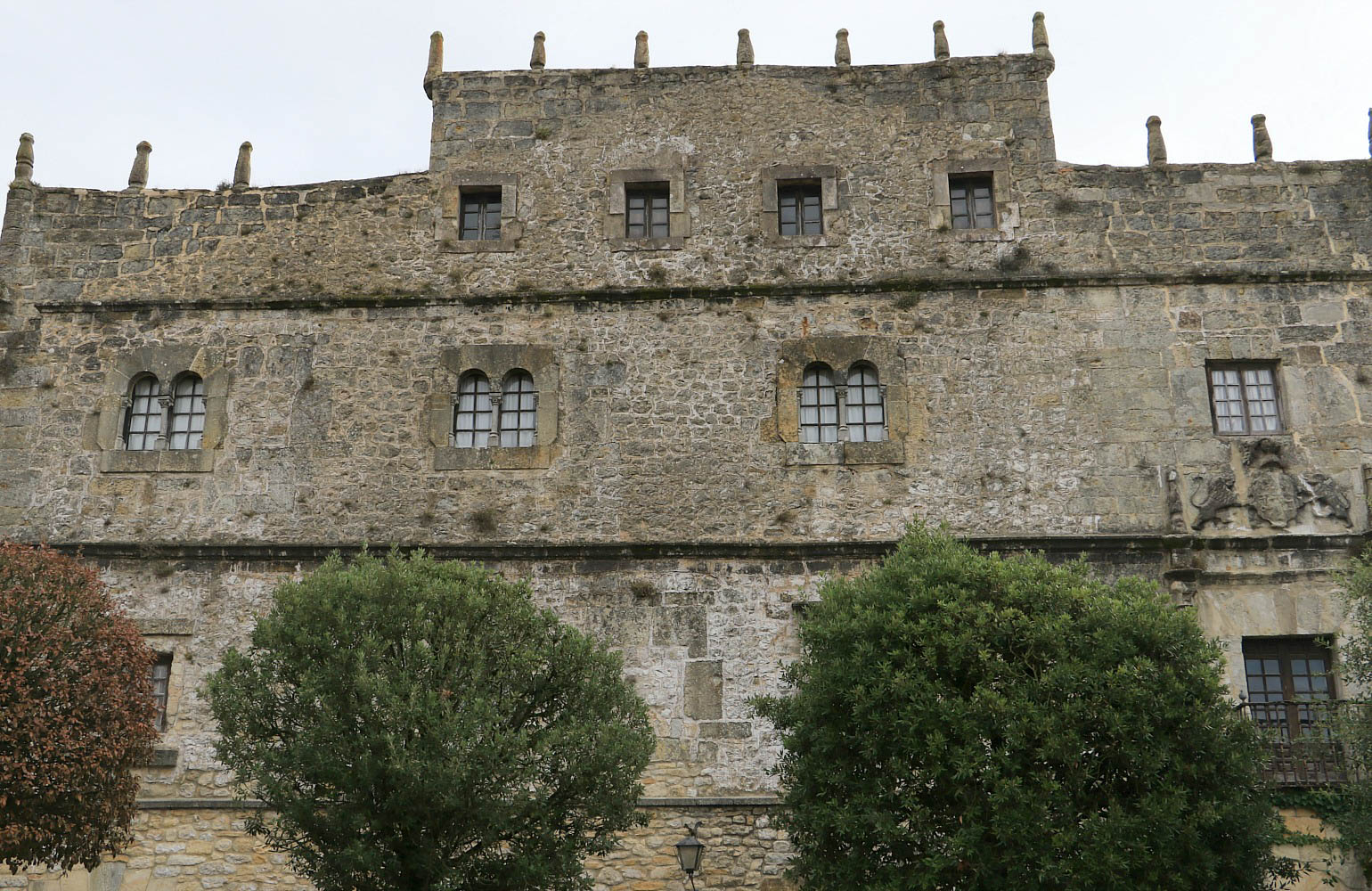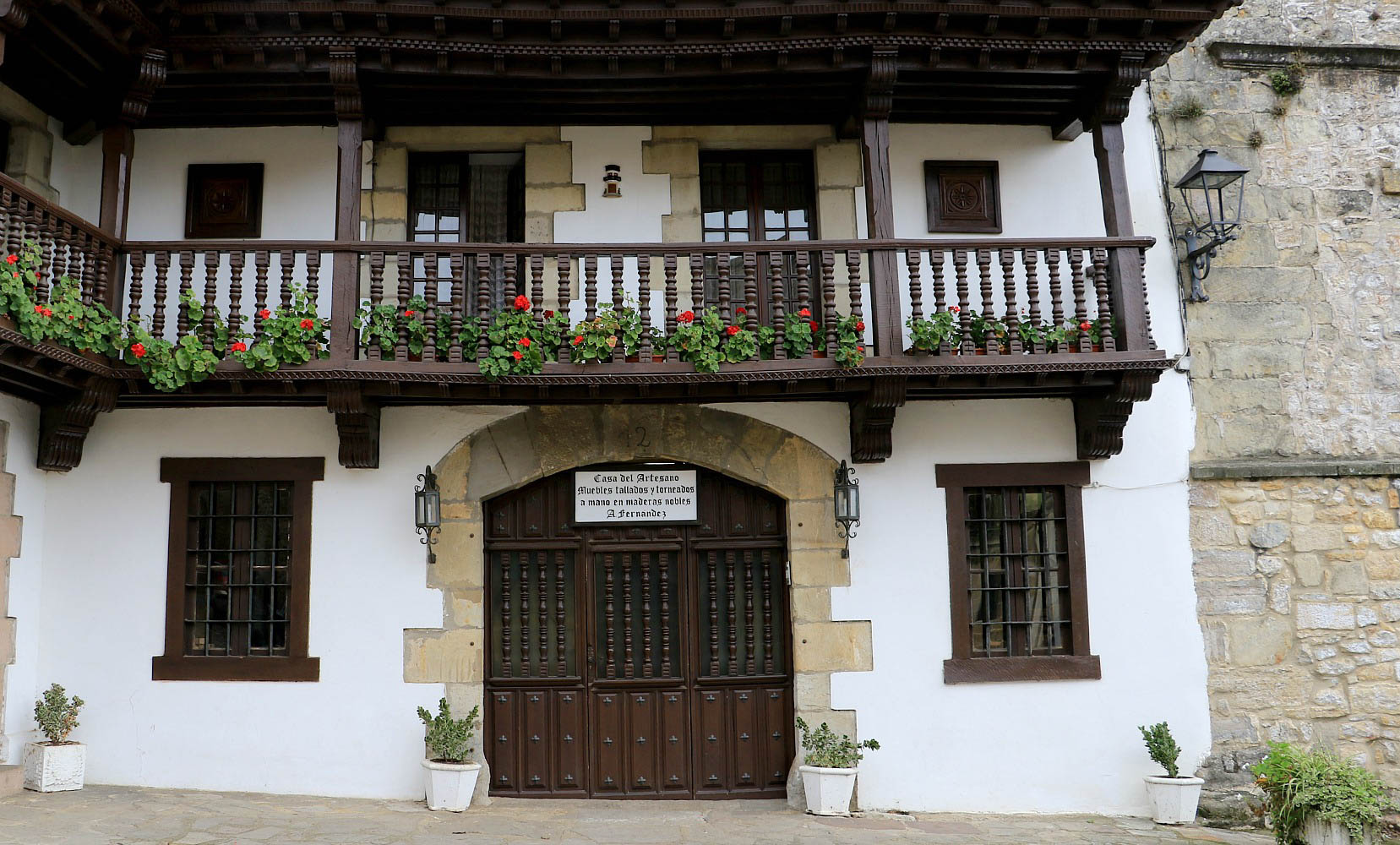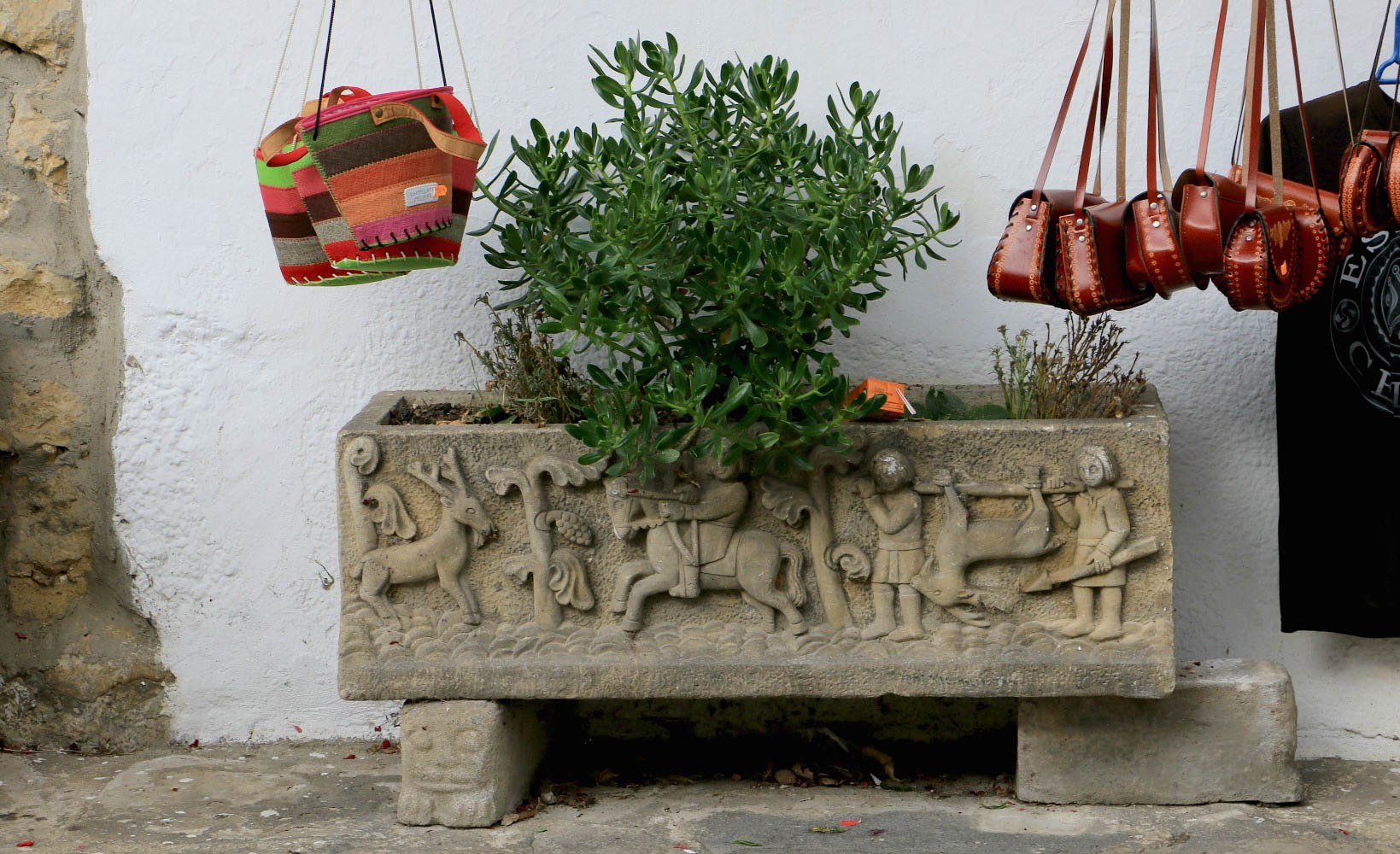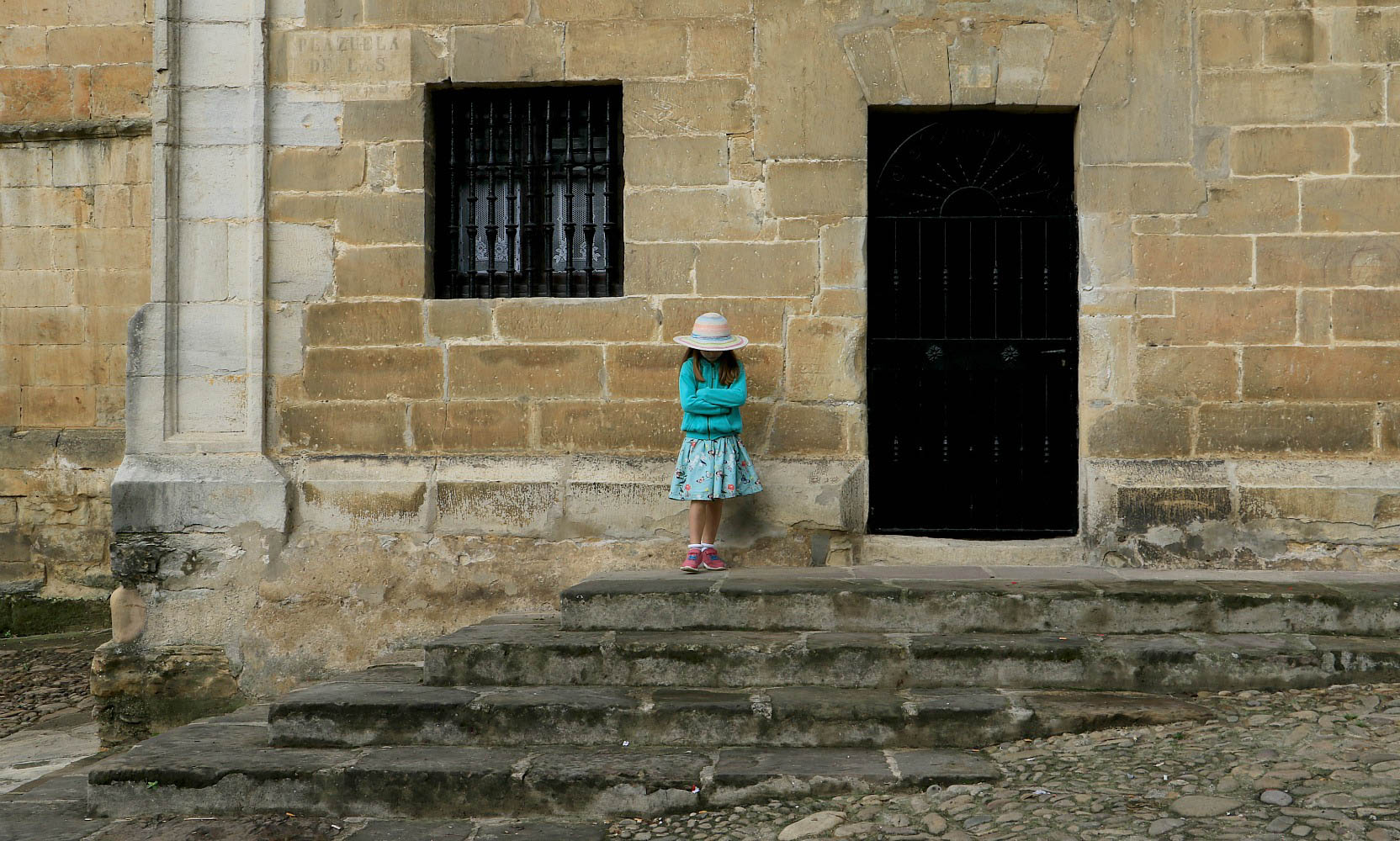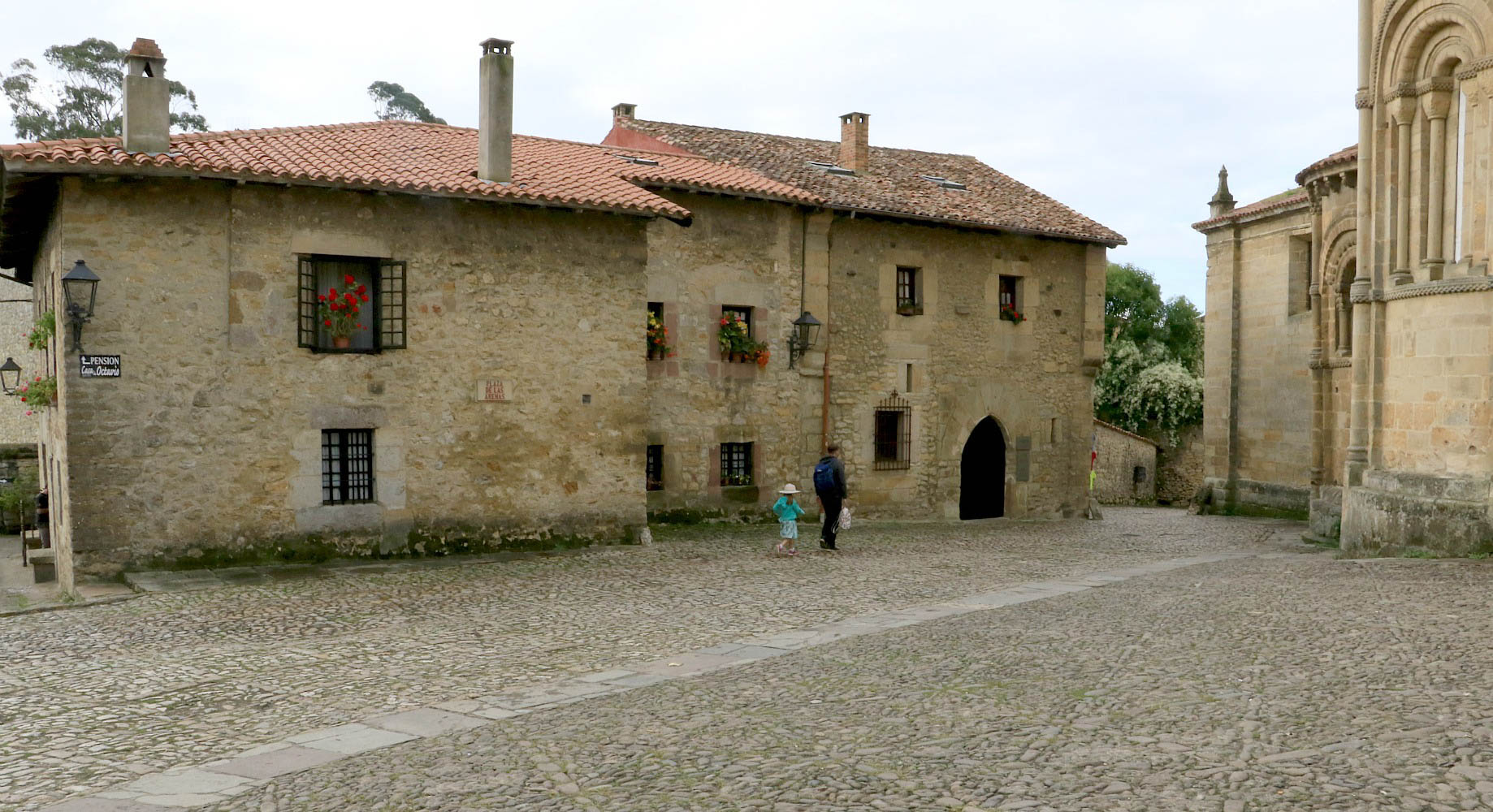 Going back on ourselves led us along the high street of this medieval town (via an ice-cream shop) to the Plaza Ramón Pelayo. This is a superb square to admire what with the amazing town hall building, interesting looking shops and restaurant. Just along from the town hall is the Casa del Águila (House of the Eagle) and the Casa de la Plaza (House of the Vine) along with the Homenaje al hombre de Altamira statue.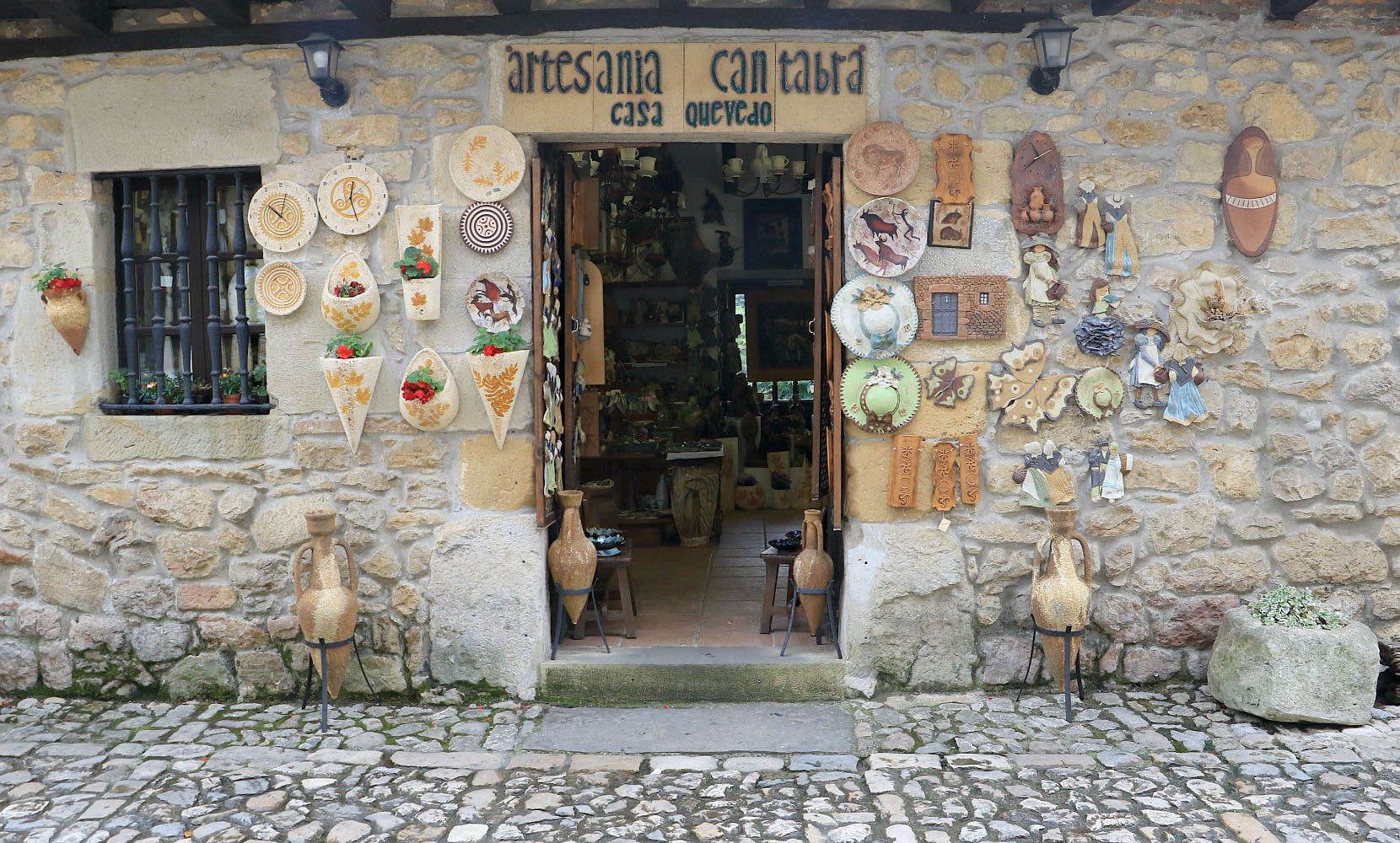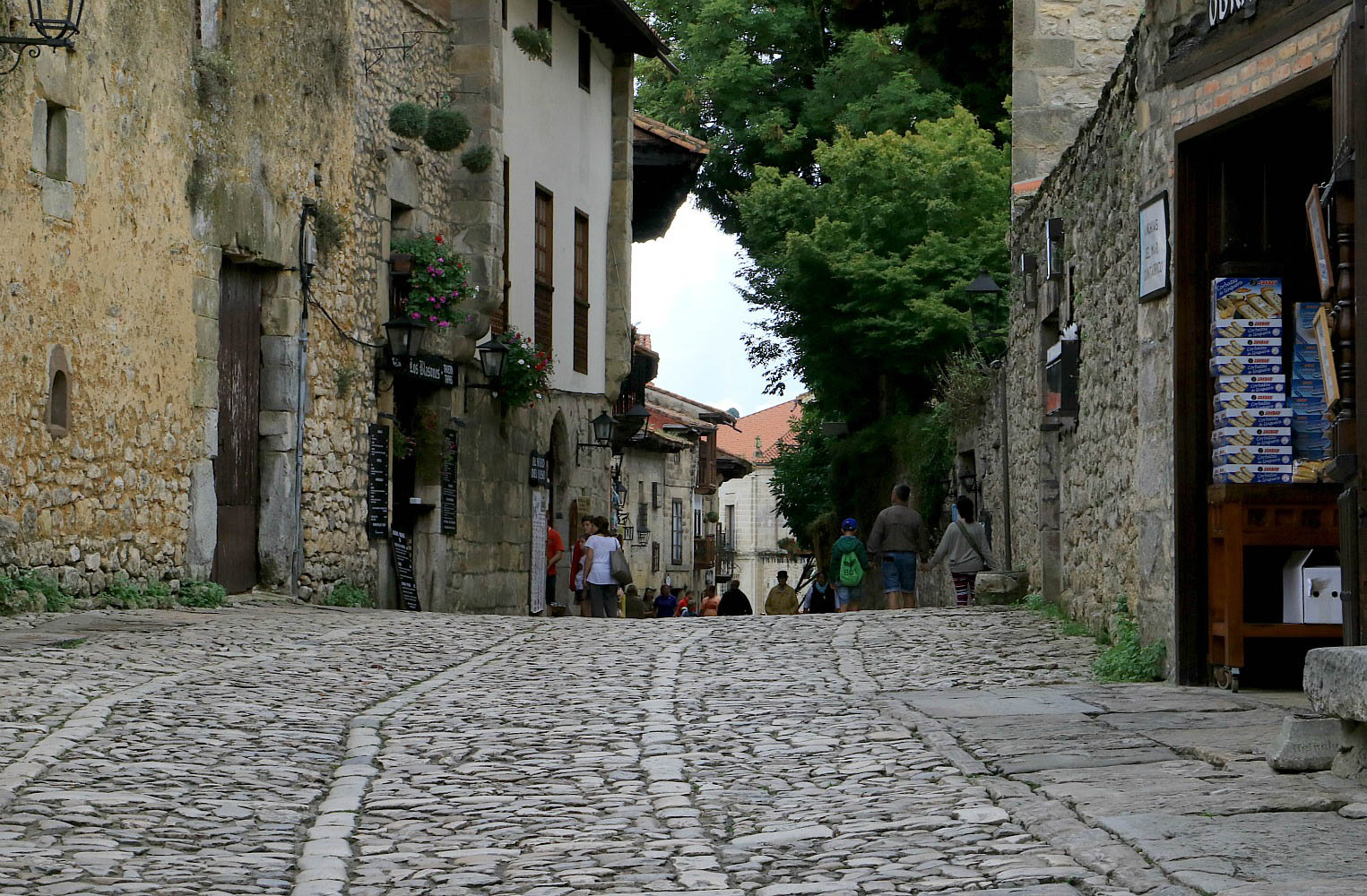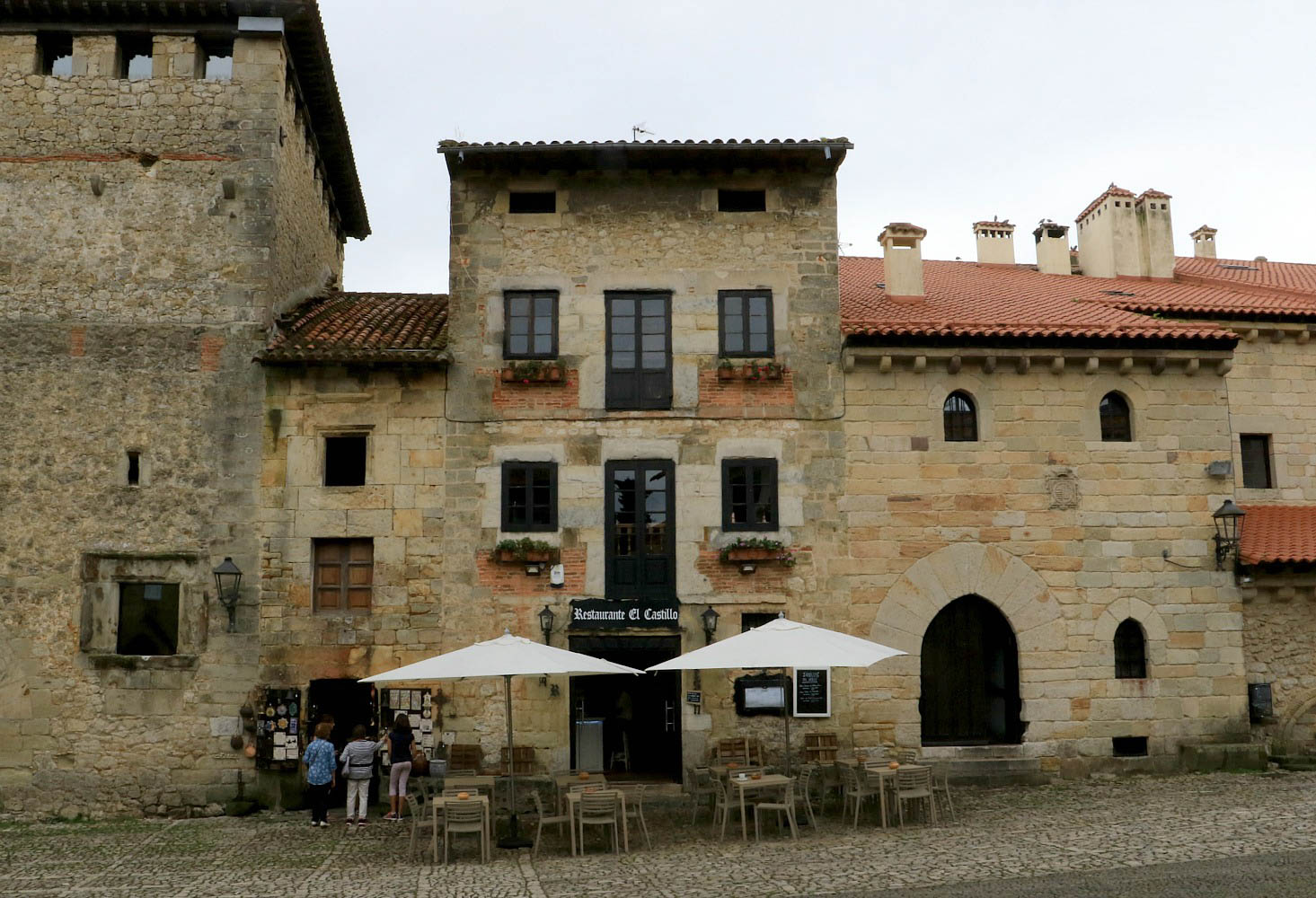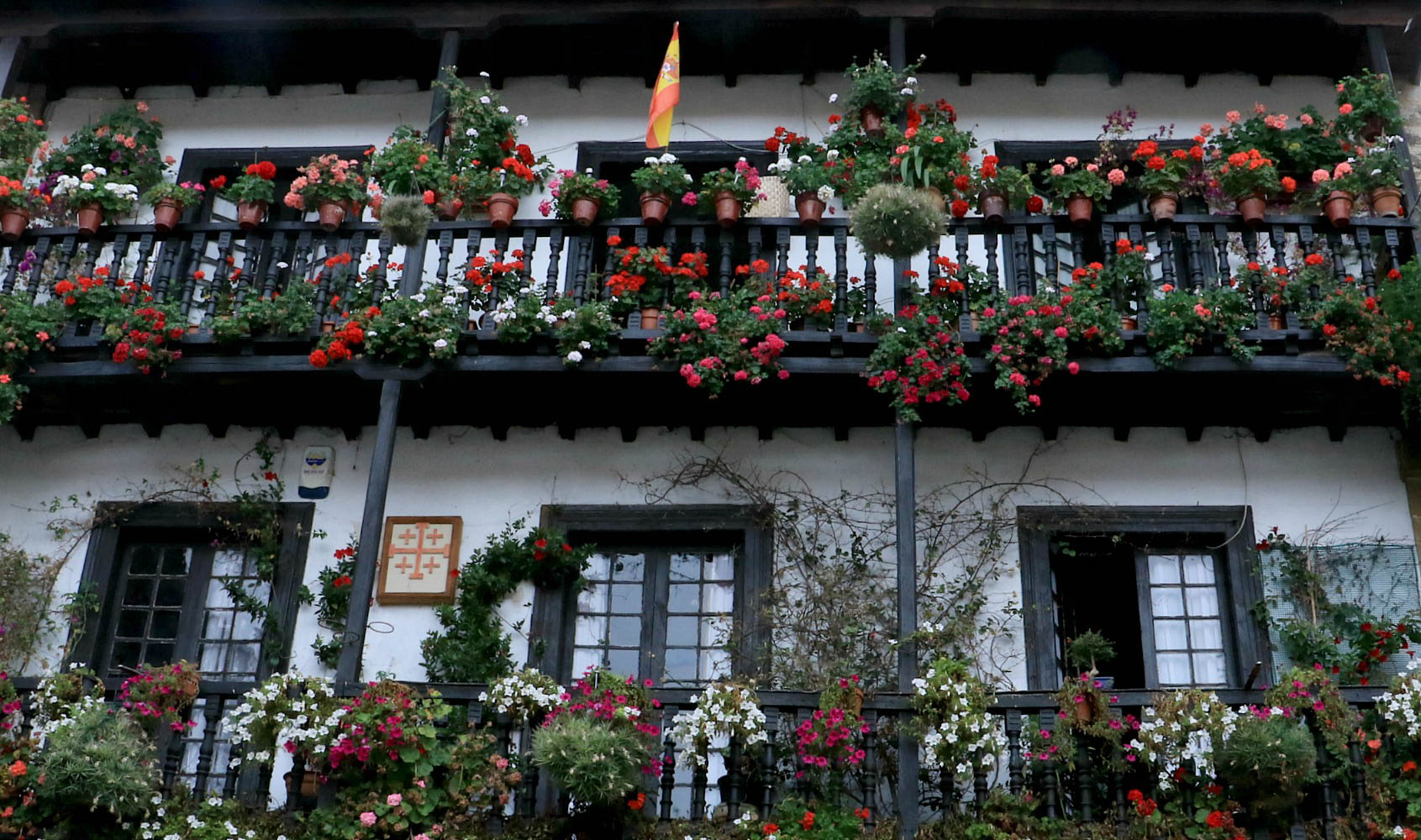 As we were passing through Santillana del Mar en route to the Bilbao port, we didn't get to explore the Altamira Cave. Located two kilometres away, it's a World Heritage Site which is said to be worth a look as it includes cave paintings. The Santillana Zoo is the same distance away with the Suances and Cóbreces beaches a little further. We'd recommend Playa de Tagle (a much quieter option off the beaten track) with further afield the El Soplao Caves and the Picos de Europa.